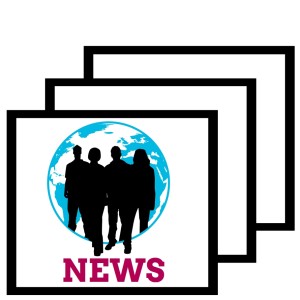 This week's conflict update covers events since the beginning of 2019 in STAND's key focus areas: Sudan, South Sudan, the Democratic Republic of the Congo (DRC), Yemen, Syria, Burma, and the escalating crisis in Venezuela. We are thankful to STAND Action Committee members Grace Harris and Maya Ungar, as well as STAND Managing Committee members, Grace Fernandes, Isabel Wolfer, Hannah King, Vishwa Padigepati, Caroline Mendoza, and Zachary Gossett for researching and writing pieces of this brief.
Sudan and South Sudan
Sudan
Weekly protests every Thursday calling for the end of the al-Bashir regime continue as they enter their fourth month. These peaceful protests, which originally began in December to protest the rising costs of basic goods and shortages of fuel, have resulted in dozens of civilians killed, hundreds injured, and thousands detained as Sudanese security forces responded with extreme force, including tear gas, batons, and ammunition. The Sudanese Professionals Associations (SPA), one of the primary groups coordinating the marches, named the demonstration on March 21 the "Procession for Justice" as a memorial for war crimes committed by the government. Although the government has reduced the excessive use of force against demonstrators, between 30 and 50 protesters have been killed since December 2018.
On February 22, President Omar al-Bashir declared a yearlong State of Emergency in an effort to quell the protests. The legislature has since cut this to six months. Earlier this month, Bashir, who is wanted by the International Criminal Court (ICC) for war crimes in Darfur, delegated leadership of the ruling National Congress Party (NCP) to Ahmed Harun, who is also wanted by the ICC for war crimes in Darfur.
Earlier this month, an emergency court sent eight people to prison for participation in anti-government protests. The Democratic Lawyers Alliance, a group supporting the protests, reported that at least 870 protesters were brought before these emergency courts that were established due to al-Bashir's declaration of a national emergency.
Interested in learning more about current events in Sudan and how you can support peaceful demonstrators? Join our webinar on Thursday, March 28 at 7 PM EST – click here to register!
South Sudan
Violence in South Sudan continues despite the peace deal signed by President Salva Kiir and rebel leader and former Vice President Riek Machar last fall. The UN Commission on Human Rights in South Sudan, stated last month that the peace agreement has done little to deliver immediate improvement for civilians or enhance accountability measures, noting an increase in arbitrary detention, torture, execution, and gender-based violence. Notably, more than 10,000 people have been displaced since January due to violent clashes between government forces and armed groups. Violence has been particularly severe in Central Equatoria State, where the National Salvation Front has clashed with the government army. Thousands of refugees displaced by this unrest have fled to the Democratic Republic of the Congo over the past eight weeks. A UN report released last week concluded that South Sudan's population is the least happy in Africa.
In late March, an almost $185 million spending deal was approved by the transitional government. This decision sparked criticism from observers claiming that the peace deal continues to suffer from a lack of funds due to corruption. Last December, the government allegedly authorized over $135,000 to renovate private residences owned by First Vice President Taban Deng Gai and the late revolutionary leader John Garang. Experts have expressed concern over an increasing lack of financial transparency among government officials and warned that international donors may not contribute to the depleting transition fund as consequence.
Great Lakes of Africa
Democratic Republic of the Congo (DRC)
Controversy surrounded the long-awaited DRC elections in December 2018. In addition to internet and text messaging shutdowns, signal cuts of Radio France Internationale, and voter intimidation and coercion, voting was postponed for voters in three opposition areas, restricting voting for over a million Congolese citizens. Over 1,000 polling stations in Kinshasa were closed due problems with voting machines and voter lists, and election observers were unable to access many polling stations and vote tabulation centers. In the wake of these events, at least 10 people were killed and dozens wounded by security forces during protests against the victory of Félix Tshisekedi. Notably, the Catholic Church, one of the most trusted institutions in the country, leaked results based off of their voter observation efforts that Martin Fayulu, another opposition candidate, had won by a landslide. Fayulu has challenged the results in court, but to no avail.
Concurrently, Congo has suffered a grave Ebola epidemic which has exceeded 1,000 cases, making it the world's second worst outbreak. Due to ongoing conflict in Eastern DRC, there is great deal of public mistrust when it comes to treatment of the disease, and armed groups have staged attacks on ebola treatment centers, inhibiting the response of health workers. Just last week, two Médecins Sans Frontières treatment centers were set on fire in such attacks, forcing them to suspend operations in these areas. According to UNICEF statistics, children represent a third of ebola victims, and women, who often serve as primary caretakers of sick children, have also been disproportionately affected.
On March 14, DRC held Senate elections in which former President Joseph Kabila's party, the Common Front for Congo, won the majority of  seats while Tshisekedi's party, the Union for Democracy and Social Progress, won only 3 out of 100. There is evidence of at least 20 candidates who withdrew from races due to voter bribery efforts by provincial assembly members. As such, Tshisekedi has not allowed the newly-elected senators to take office, pending an investigation, and has indefinitely suspended the gubernatorial elections that were scheduled for next week.
Middle East
Yemen
At the end of 2018, there was cautious optimism for the situation in Yemen as the warring parties met in Sweden for peace talks. They agreed to a ceasefire in the strategic port city of Hodeidah, as well as a prisoner exchange. However, the condition of ordinary Yemenis remains bleak, with 80% living in poverty and 110,000 suspected cases of cholera. Since the war began, the World Bank estimates that 35% of businesses have closed, with household income plummeting due to inflation and currency devaluation. While the ceasefire has lead to short respites from violence, civilian deaths remain high and both parties blame the other for violations. The agreed-upon prisoner exchange has yet to occur and relatives of those imprisoned are calling for the parties to uphold the agreement. The continuation of peace talks has been delayed and some say time is running out. Additionally, some from southern Yemen are threatening a new conflict if they are not included in the talks. There have been calls for independence in southern Yemen since the unification of Yemen in the 1990s, as the ruling north has sidelined local economic and political concerns.
The United Nations is seeking $4.2 billion for the continuation of humanitarian work over the next year. Last month, they regained access to the Red Sea Mills, a food storage center pivotal to efficient food distribution in the region. Despite their active involvement in the war, Saudi Arabia and the UAE have pledged $2.6 billion dollars to fund the UN humanitarian plan for Yemen. However, the full funding goal is, as of now, unmet.
In the United States, the House and Senate voted this year to end assistance to Saudi Arabia's efforts in Yemen, each passing a version of the War Powers Resolution. However, since the language is not identical, the House must vote on the Senate version before being sent to the White House to be signed into law. President Trump has threatened to veto this legislation if passed.
Syria
As Syria enters the ninth year of civil war, Syria's refugees and internally displaced peoples have suffered another harsh winter. Over 37 internally displaced children were frozen to death, both in Rukban Camp, and fleeing from Hajin, an ISIS-held bastion further north. In late January 2019, President Recep Tayyip Erdogan of Turkey revived the idea of creating safe zones along Turkey's border to protect civilians. Concerns remain as to whether refugees may be forcibly returned as a result, and how safe zones would affect Kurdish civilians. Turkey has long has tensions with the Kurdish people, who have long fought for political autonomy in Turkey and throughout the Middle East. Since the beginning of the conflict, over half of the country's pre-war population has been displaced, with 5.6 million people living as refugees and 6.2 million people displaced internally. Half of those affected are children.
On March 23, the US-backed Syrian Democratic Forces announced a military victory over the Islamic State of Iraq and the Levant (ISIL, also known as ISIS), who once held a third of Syria and Iraq's territory. Following this victory, the top military commander in Syria's Kurdish territory, who led anti-ISIL efforts, urged President Bashar al-Assad to pursue dialogue and in order to reach a political solution towards an autonomous Kurdish region. In response to the announcement of the defeat of the ISIL, France, the United Kingdom, and Germany said they would remain vigilant of the group's "sleeper cells" that still pose terrorist threats. Amongst military strategists, concerns remain that victory will be fleeting, and that ISIS will regroup once troop withdrawals are complete.
Southeast Asia
Burma
Content Warning: This section describes sex trafficking and sexual violence.
The situation of the Rohingya has continued to worsen in 2019. The Rohingya, a primarily-Muslim ethnic and religious minority group, have long been persecuted by the Burmese government. Since August 2017, thousands have been killed, driving hundreds of thousands across the border to Bangladesh, sparking international outrage and leading to the creation of the largest refugee camp in the world. Overcrowding in the camps has led to further problems. Bangladesh, already a very poor country, has struggled to handle the influx of refugees, and are seeking to move Rohingya refugees to an island in the Bay of Bengal. This island is remote, frequently hit by cyclones, and is considered uninhabitable. Experts worry that this forced movement will lead to further problems for the vulnerable Rohingya population.
Conflict continues against ethnic minorities due to Burmese military activity in the Kachin and Shan states. These conflicts have increased the vulnerability for exploitation of Kachin and Shan women. While men fight, women must take increasingly risky job opportunities to support their families, some of which lead to human trafficking. A massively incriminating report released by Human Rights Watch last week uncovered the human trafficking of Kachin women forced to become wives in China. Originally promised jobs in China, these women discover upon arrival that they were instead sold to Chinese families. They are locked away and repeatedly raped until they become pregnant. After having a child, the women either remain as sex slaves or are returned to their families, sometimes after years of abuse.
Emerging Crises
Venezuela
The Venezuela crisis began in January when the opposition-led National Assembly declared Juan Guaidó the interim president of the country. For years, Venezuela has suffered from hyperinflation, food shortages, and increasingly totalitarian policies at the hands of Nicolás Maduro's government. While the U.S. and the majority of the EU and Organization of American States support Guaidó, Russia and Cuba, long-time Maduro allies, continue to support the current government.
Early on March 21, Venezuelan authorities apprehended Guaidó's chief of staff, Robert Marrero, marking a significant escalation in the political crisis. His arrest mirrors similar crackdowns on dissent by Maduro's government. Venezuelan doctors also face government pressure after attempting to alert the UN to the dire shortage of essential medicines. Michelle Bachelet, the UN Human Rights Chief, has criticized both the Maduro regime for cracking down on dissent, and US sanctions for exacerbating the conflict.
The US claims that these sanctions are meant to target government activities alone, yet many argue that they are hurting the most vulnerable Venezuelans. Along with sanctions, the US has increased intelligence sharing in the region, providing information to Colombian authorities about insurgents who have been strengthened due to the Venezuela conflict. While unconfirmed, experts speculate that Maduro is allowing insurgent activity in order to prepare for possible military intervention. If true, these actions would simply be the latest example of the Maduro administration's transgressions.
Recent US-Russia talks over Venezuela have stalled due to the differing visions of Maduro's role in the nation, and on Monday, Russia landed two military planes in the country, a move the U.S. denounced as a "contradiction of both Nicolas Maduro's and Russia's calls for non-intervention […] [and] a reckless escalation of the situation."
–
Grace Harris, who contributed to the Sudan section of this brief, is a sophomore at Tampa Preparatory School in Florida, where she serves as the president of her STAND chapter. She joined STAND after learning about the Darfur genocide in my World History 1 class during her Freshman year, seeking an opportunity to take action and make a difference in the world. In addition to leading STAND at Tampa Prep, Grace serves on STAND national's Sudan and Yemen Action Committees.
Isabel Wolfer, who contributed to the South Sudan section of this brief, is STAND's Communications Coordinator and a member of the Sudan Working Group. She is a senior at The George Washington University in Washington, DC and a former intern for the Darfur Women Action Group.
Hannah King and Vishwa Padigepati, who contributed to the Yemen section of this brief, are members of STAND's Managing Committee and the Yemen Action Committee. Hannah is STAND's Campaigns Coordinator and a senior at Clark University in Massachusetts and Vishwa is STAND's Advocacy Coordinator and a student at Fairmont Preparatory Academy in California.
Maya Ungar, who contributed to the Burma section of this brief, is a junior at the University of Arkansas and is serving as STAND's Southeast Asia Coordinator for the 2018-2019 academic year. She is currently studying abroad in Chiang Mai, Thailand.
Grace Fernandes, who contributed to the DRC section of this brief, is a junior at Simmons University in Boston, Massachusetts, and one of STAND's Student Co-Directors. She leads STAND's Indigenous Peoples Action Committee.
Caroline Mendoza, who contributed to the Syria section of this brief, is a junior at Cerritos High School in California, and serves on the STAND Outreach Team. She is a member of the Burma and Yemen Action Committees.

Zachary Gossett, who contributed to the Venezuela section of this brief, is a sophomore at Butler University and a member of STAND's Outreach Team, He serves on the Indigenous Peoples and Burma Action Committees.