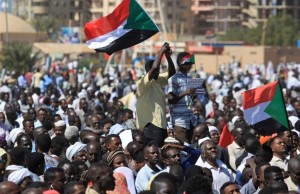 Since mass protests erupted in December, events in Sudan have developed rapidly. On February 22, President Omar al-Bashir declared a one-year state of emergency in an effort to quell mass protests demanding an end to his 30 years in power. In a widely anticipated speech, the embattled president announced that he would dissolve the country's central and state governments for one year and postpone his push to secure a third term in office. President al-Bashir has now stepped down as the leader of the National Congress Party (NCP), the ruling party, handing power to his deputy, Ahmed Harun. Harun, who is wanted by the International Criminal Court (ICC) for genocide and war crimes, will serve until the party's next general convention, when members will elect a new leader.
Al-Bashir seized power in a 1989 coup and is also wanted by the ICC on counts of genocide, crimes against humanity, and war crimes for crimes committed in the Darfur region of Sudan. Beginning in late December, thousands of protesters from all parts of Sudan have staged demonstrations with the slogan "peaceful, peaceful." Initially sparked by dramatic price hikes and food shortages, the protests quickly incorporated broader anti-government sentiments and demanded al-Bashir's resignation. While accurate death counts are hard to come by, rights groups, including Doctor's Syndicate, the doctor's union in Sudan, have counted at least 60 people dead—in addition to hundreds imprisoned—at the hands of the regime since December. Thousands of journalists, opposition leaders, demonstrators, and bystanders have been detained and tortured in the crackdown.
Even with existing limits on press and opposition parties, the state of emergency places even heavier restrictions on these groups while giving security forces further freedom in quelling protests through any means necessary. Additional prohibitions announced on February 25 banned unauthorized public gatherings and demonstrations.
U.S. Acting United Nations Ambassador Jonathan Cohen expressed "deep concern  about the state of emergency and called on the government of Sudan to "bring an immediate end to the violent repression of peaceful protests."
The United States government should take a strong stance in support of the protests and express its concern for the treatment of protesters, and opposition to Ahmed Harun's ascension to NCP party leader. STAND supports a peaceful and democratic Sudan, which requires al-Bashir to step down and for those responsible for genocide and atrocities against the Sudanese people to face justice for their actions.
—-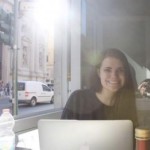 Isabel Wolfer is a senior at the George Washington University in Washington, DC, and serves as Communications Coordinator for STAND USA. Prior to working with STAND, Isabel interned at the U.S. Holocaust Memorial Museum and was a Junior Resident Fellow at the Center for Khmer Studies in Siem Reap, Cambodia.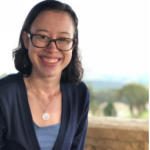 Hannah King is a senior at Clark University, studying Sociology, Political Science, and Holocaust and Genocide Studies. She currently serves as the Campaigns Coordinator for STAND USA, as well as the president of STAND's chapter at Clark. Last spring, she studied post-genocide peacebuilding in Rwanda.