About
The Yemeni Crisis is seeded in the Arab Spring of 2011, during which a popular uprising forced the long-time incumbent president Ali Abdullah Saleh out of office. Though an internal transfer of power was arranged to his Vice President, Abdrabbuh Mansour Hadi, the political transition failed to take place smoothly, with mass unrest occurring as result. During this period, the Houthi movement took full stride and seized control of Yemen's capital, Sana'a. As Saudi Arabia, the United Arab Emirates, and their coalition members, supported by the UK, U.S., and France, began striking Houthi forces to restore Hadi's government, the conflict drastically escalated.
Estimates report that tens of thousands of people have been killed since 2015. According to the United Nations Office for the Coordination of Humanitarian Affairs (UNOCHA), 24.1 million Yemeni people are in need of humanitarian assistance, with a quarter of a million people starving, 9.6 million just a step away from famine, and over 20 million facing food insecurity. Cases of cholera, malnutrition, and other diseases have increased due to the lack of clean drinking water and sanitation and health services. The Saudi-led campaign has devastated Yemeni civilians and is, in large part, fueled by American-made weapons and defense contractors. 
STAND believes that it is our moral imperative to end U.S. support for the Saudi and UAE-led war in Yemen. We stand by the victims of atrocities committed in Yemen by all parties to the conflict and will continue to support efforts to end U.S. involvement in the war. 
Latest News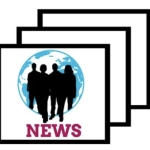 Africa Sudan Fighting has escalated further in the region with Sudan's military and the Rapid Support Force (RSF) battling for control. Most of the recent fighting has taken place in… Read more…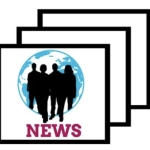 Africa Sudan Since the start of the war in April, fighting has continued between Sudan's military and the Rapid Support Force (RSF), a rival paramilitary group. This has resulted in… Read more…