As 2018 begins, STAND is reflecting on the challenges of the last year, which included Zimbabwe's rapid overthrow of former President Robert Mugabe, global attention towards an economic crisis and food shortage in Venezuela, and rising tensions between North Korea and the United States. Many known cases of mass atrocities persisted, such as ethnic cleansing of the Rohingya in Burma, ongoing atrocities against civilians in Syria, and a horrific humanitarian crisis in Yemen, caused in large part by Saudi Arabia's blockade on major ports in the country. We at STAND want to provide a thorough analysis of conflicts to watch in 2018. Although it was difficult to choose only ten conflicts, and watchers may notice areas such as Mali, Venezuela, and Iraq missing from this list, we hope that our "Ten Conflicts to Watch" give you, our fellow activists, a starting point from which to advocate for civilians around the world who will no doubt continue to endure violence and instability this year.
1. Burma
After insurgents from the Arakan Rohingya Salvation Army (ARSA) attacked Burmese security forces on August 25, 2017, the Burmese military launched a scorched-earth assault against Rohingya Muslim civilians in Rakhine state. During a brutal military campaign that the United Nations has classified as a "textbook example of ethnic cleansing," a position that has been echoed by U.S. Secretary of State Rex Tillerson, the military has burned hundreds of villages and systematically killed and raped thousands of Rohingya civilians. Many of the 650,000 Rohingya refugees who fled into Bangladesh to escape the violence are in danger of starvation and disease. Many more remain trapped in what are essentially concentration camps within Burma. Even in the midst of this catastrophe, however, the government of Burma recently banned Yanghee Lee, a special investigator from the United Nations, from investigating human rights violations in Burma, and Aung San Suu Kyi, the de facto civilian leader of Burma, has largely remained silent on the plight of the Rohingya. As the Rohingya continue to suffer in host countries such as Bangladesh and Malaysia, and feel it is unsafe to return to Burma, continued international pressure, including a reimposition of sanctions by the United States and global partners, is vital to address these atrocities.
2. Central African Republic
In the second half of last year, the humanitarian situation in the Central African Republic deteriorated significantly as the central government remained unable to exercise meaningful authority outside of the capital of Bangui. Already one of the poorest countries in the world, most of the country is controlled by armed groups fighting over valuable resources, such as cattle and diamonds. Since the cycle of violence began again in 2013, more than one million civilians have been forcibly displaced, and today more than half of the population relies on humanitarian aid to survive. Unfortunately, thousands have been unable to obtain such aid because it is too dangerous for non-governmental organizations to operate in many areas of the country. Without increased assistance to the Central African Republic, focusing on both emergency assistance and support for building sustainable political, economic, and legal institutions, instability and atrocities against civilians will undoubtedly continue.
3. South Sudan
A ceasefire signed by President Salva Kiir's government and several opposition groups on December 21 was broken within hours. The ceasefire intended to revive a previously signed peace deal that collapsed earlier last year after fighting between government and rebel forces erupted in the capital of Juba. Neighboring countries involved in the negotiations, as well as the United States, have threatened to punish those who violate the ceasefire, but it is unclear whether such pressure will be sufficient to deter the parties, particularly because it is unclear how exactly South Sudan would be punished. Meanwhile, the people of South Sudan face a vast humanitarian crisis; nearly four million have been forcibly displaced, and seven million will not survive without humanitarian assistance. Maintaining the ceasefire and working towards a sustainable political solution will be crucial in order to ameliorate this crisis and end the ethnic violence that has persisted throughout the past year.
4. Sudan
Though the United States lifted economic sanctions on Sudan in October, the human rights record of President Omar al-Bashir's government remains abysmal. Last June, the United Nations began to reduce the size of its peacekeeping force in Sudan, yet violence against civilians by government forces and armed militias remains prevalent. Approximately one-third of the population of Darfur remains displaced, and many remain concerned for their safety and livelihoods, particularly in the midst of a disarmament process that could reignite violence in the region. Additionally, millions of people are in desperate need of humanitarian assistance in Darfur, the Nuba Mountains, and Blue Nile. Both short-term and long-term efforts are necessary to end atrocities that continue to be committed in Sudan.
5. Yemen
The civil war in Yemen, which has now lasted more than one thousand days, only worsened near the end of 2017. Saudi airstrikes continue to target civilians and violence rages between Houthi rebels, pro-government forces, local militias, and Islamic State fighters. More than seven million civilians are at risk of starvation, partially due to a blockade of Yemeni ports by Saudi Arabia. Although the key port of Hodeidah was reopened on December 20, Saudi Arabia promised to leave it open for just thirty days; after that, there is no guarantee that aid will continue to arrive. Additionally, nearly one million people have been infected with cholera. This epidemic has been exacerbated by the destruction of hospitals and water supply facilities, and the blockade of ports that made it impossible for remaining hospitals to access electricity. Observers have indicated that there is neither a military nor a humanitarian solution to this crisis; thus far, however, peace talks have failed to make significant progress.
6. Burundi
In December, President Pierre Nkurunziza threatened citizens of Burundi to support a referendum that would permit him to remain in power until 2034. He declared that any attempt to sabotage the referendum would be a "red line." Extrajudicial killings and torture continue to be used against political opponents, and the regime has also cracked down on the media. Although Nkurunziza has insisted that it is safe for refugees to return to Burundi, a recent report by Amnesty International found that many risk death, sexual violence, or torture upon their return. In order to guarantee lasting peace in Burundi, the political impasse must end. All efforts to alter the constitution in Burundi have only led to increased violence.
7. Democratic Republic of the Congo
The humanitarian situation worsened significantly last year in the Democratic Republic of Congo, as President Joseph Kabila continually delayed elections, "implement[ing] a deliberate 'strategy of chaos' through orchestrated violence," which has displaced and killed thousands of civilians. The United Nations recently classified it as a Level 3 emergency, placing the country on par with Syria, Yemen, and Iraq. Violence rages in various provinces, particularly Kasai, Tanganyika, and South Kivu. Armed groups have burned villages, killed and raped civilians, and forcibly recruited child soldiers. Even as 13 million people require humanitarian assistance, the world has provided minimal financial support. In December, 15 peacekeepers from the United Nations Organization Stabilization Mission in the Democratic Republic of the Congo (MONUSCO) were killed, and the suspected killer of two United Nations experts was arrested. Protests against Kabila's extension of power continue, killing 6 last week. Without greater international commitment, the political instability in the country will likely continue to fuel mass atrocities.
8. Ethiopia
Outbreaks of ethnic violence between the Oromo, who are predominantly farmers, and Ethiopian-Somalis, who are predominantly pastoralists, have displaced hundreds of thousands of civilians in Ethiopia. Tensions have been exacerbated because of the ongoing drought, which has contributed to economic insecurity and increased the risk of malnutrition throughout the country. Near the end of the year, anti-government protests regarding the marginalization and oppression of opposition groups emerged. Ethiopian military forces have responded by killing dozens of protesters. These tensions are likely to worsen in 2018 if the causes of these protests remain unaddressed.
9. Nigeria
Although the Nigerian military has regained control of most of the territory once controlled by Boko Haram, the crisis in northeastern Nigeria has not ended. Millions of people are desperately in need of humanitarian aid, and as the military pulls back from the countryside to fortify their control over cities and towns, many citizens living in rural areas are left vulnerable to attacks by Boko Haram. The Nigerian military has also been accused of various human rights abuses, including sexual abuse and arbitrary detention. In addition to the struggle against Boko Haram, there has also been renewed violence in the Niger Delta committed by militants expressing their displeasure with the lack of development assistance provided to the region by the Nigerian government.
10. Syria
In the past year, due to extensive support by allies Russia and Iran, ineffectiveness of Syrian rebel groups, and a lack of U.S. diplomatic engagement, President Bashar al-Assad has consolidated control over much of Syria, making implementation of the Geneva process, which would require the installation of a transitional government, far less likely. Instead, the Syrian government is meeting in Russia as part of the Sochi talks, which has alarmed opposition groups. The opposition fears these talks will only allow Assad to solidify his control of Syria. Government forces recently killed dozens of civilians in Eastern Ghouta during a military offensive against the Idlib province, the largest remaining rebel stronghold, demonstrating a willingness to continue bombing civilian infrastructure and a reliance on siege tactics to seize and hold territory. They also have continued to block humanitarian assistance to territory held by rebel groups. If the United States continues its current policy trajectory—wherein it focuses solely on terrorism while ignoring the civil war—Assad will be able to solidify his control in Syria, which will likely result in increased atrocities.
—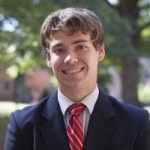 Justin Cole is the Policy Coordinator for STAND: The Student-Led Movement to End Mass Atrocities, and a senior at the University of North Carolina at Chapel Hill, where he is earning his degree in economics and peace, war, and defense.