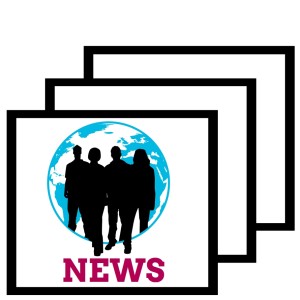 STAND's Weekly News Briefs are compiled weekly by members of the STAND Education Task Force.
This week's news brief focuses on President Kabila's struggle for power in the Democratic Republic of the Congo, the threat of  terrorist attacks in Burundi, and a renewal of violence in the Central African Republic despite recent pledges of aid. Though Boko Haram has continued to wreak havoc in Nigeria, the Nigerian army has had some recent successes against the terrorist group.
Great Lakes Region of Africa
Democratic Republic of the Congo (DRC)
Concerns over increasing violence in the Democratic Republic of the Congo mounted as December 19 approached without any likelihood of a peaceful transition of power. Over the past months, violence has periodically erupted  in direct response to the continuation of President Joseph Kabila's term, as well as by militant groups, particularly in the east, who benefit from a lack of law enforcement. President Kabila remains in office due to the ruling of the constitutional court, which claims that he has the right to remain in office until a new president can be elected democratically. In the leadup to the 19th, the government police force declared all protest illegal.
LUCHA, a youth-led rights group in the DRC, maintains, along with many members of opposition parties, that the end of Kabila's term was December 19,  2016. Multiple activists in the group, which organized peaceful protests as the date approached, have been detained unjustly. The detentions, along with the violent response to peaceful protests by the Congolese government, led to an increase in violent altercations between protesters and security forces.
Opposition members claimed that they intended to protest until Kabila was forced to step down. The opposition held protests on September 19 as a warning, and were met with overly aggressive and violent police action resulting in at least 50 deaths. Within two days of Kabila's decision not to step down, demonstrations in the Democratic Republic of the Congo led to the deaths of over 20 people. Protesters in the capital Kinshasa set fire to the headquarters of the ruling party. Police responded to protesters with tear gas and by opening fire on multiple demonstrations. Meanwhile, members of the police force went door to door arresting known opposition members in cities considered to be strongholds. Congolese diaspora also participated in demonstrations in both Belgium and South Africa.
Access to phone lines and the internet was restricted before the election, making it more difficult for opposition groups to communicate and for the community to receive outside information. The main target was social media, which is especially important to young members of the opposition. Youth in Congo make up a significant portion of opposition movements as they pursue a more positive future.
International pressure is increasing from all directions on Kabila to step down and to respect the rights of his citizens. Calls for Kabila to respect human rights came from the United Nations, the European Union, Britain, France and the United States. Lawmakers in the United States also pushed Kabila to step down, however he has clearly chosen to remain.
Over the weekend of December 4, 31 people were killed in an altercation  between an insurgent group and government forces. The violence occurred in the Kasai province and has claimed to have been "sparked by a row between an uncle and a nephew over the title of a traditional chief." The "row" resulted in the deaths of eighteen militiamen and thirteen members of the force sent to end the violence.
On November 27, an attack by a militia group killed 34 people in the North Kivu province in eastern Democratic Republic of the Congo. The Mai-Mai Mazembe militia group who perpetrated the attack are one of many established by warlords in eastern DRC. In addition to this violence, there have been disputed reports of the Twa ethnic group attacking a freight train resulting in one death and seventeen injuries. The actions of various militia and ethnic groups have become more transparent as forces anticipate a transition into a more lawlessness.
Human Rights Watch Senior Researcher Ida Sawyer testified at the Tom Lantos Human Rights Commission to draw attention to the violence in the Democratic Republic of the Congo and call on the US government to continue to apply sanctions and pressure for a transition of power. She suggested the possibility for the government to combine forces with various militias to maintain control over the country, which may lead to mixed results.
Burundi
Burundi faces the threat of potential terror attacks on Western and local targets while dialogue attempting to find a solution to conflict remains stagnant.
In Burundi, police have been informed of threats from regional terror groups to the Bujumbura International Airport and the Kajaga neighborhood. The police force claims that it has received similar threats in the past beginning in 2007 with their support of peacekeeping missions in Somalia. The US embassy has issued a warning to all travelers to take extra precautions when traveling by air or in the Kajaga neighborhood.
Other residents of Burundi face terror as they discover crosses painted on their homes in the middle of the night. Local governments claim that "no political, ethnic or religious group in particular was targeted" and that the Imbonerakure, the youth wing of the ruling CNDD-FDD party, was not responsible because they were included in the targeted houses. However, residents of the town are skeptical and believe that the Imbonerakure is at fault and is targeting those in opposition to the ruling party.
On December 8, dialogue facilitator former Tanzanian President Benjamin Mkapa arrived in Bujumbura for a series of meetings. There is uncertainty over who will participate in the dialogue, as members of various opposition parties have previously fled Burundi to other East African countries, and CNARED-GIRITEKA, the main opposition coalition group, has said that they no longer consider Mkapa as a legitimate facilitator of dialogue. This move came after Mkapa publicly recognized Nkurunziza and his government as the legitimate leaders of Burundi, saying that those who believe otherwise are "out of their mind." Mkapa is basing his meetings off of a roadmap developed to engage Burundian politicians and parties and to encourage stabilization of the country, and has said he would like an agreement signed by June. Mkapa has met with political parties, religious groups, and other members of Burundian society. However, the current government claims it will not be speaking with opposition parties. The dialogue has received expressions of support from France, who has been a crucial aid provider in recent years.
In Gitega, attempts at a grassroots solution to peace are arising. Open discussions invite anyone able to participate to come and express their concerns. Some negotiators see this method as a potential way to include local people in high-level mediation talks, which have thus far only included elites and political opposition members.
The progress of human rights in Burundi is still deeply debated as the President of the National Independent Human Rights Commission claims improvements have been made this year in comparison to 2015. However, on December 18, more than 500 families were forcibly removed from their homes in the Kagaragara locality of Buringa Commune by the government. This is a new and unprecedented level of invasion into personal life. The governor of the area claims that families were moved into a more stable area because criminals in the Western region are destabilizing it. Individuals who were removed no longer have access to important documents and personal items that were stored in their homes. They also no longer have access to money and their crops, which will lead to an even greater increase in hunger in this region of Burundi.
Central and West Africa
Central African Republic (CAR)
On November 18, European donors at the Brussels Conference pledged approximately $2.2 billion of aid to the Central African Republic (CAR) after President Faustin-Archange Touadéra described his strategies for bringing long-term peace to his country. Although this amount is short of the $3 billion requested by the government in its recovery plan, Federica Mogherini, the foreign affairs chief of the European Union, stated his hope that the financial assistance would move the CAR towards "sustainable growth, deep reforms, and national reconciliation." Such progress is needed quickly given the severe humanitarian crisis in the country. Data from the United Nations demonstrates that twenty percent of children will die prior to turning five years old and half of those remaining will experience chronic malnutrition. Clearly, any help from the international community cannot arrive quickly enough.
Unfortunately, there was an abrupt renewal of violence shortly after the announcement of this news. On November 21, fighting between the Popular Front for the Renaissance of the Central African Republic (FPRC) and the Union for Peace in Central Africa (UPC) that began in Bria spread to Bambari. At least eighty-five people were killed, dozens more were wounded, and over ten thousand people have been forced to flee their homes from clashes between these groups. What is perhaps most troubling about this incident is that the FPRC allegedly targeted ethnic Fulani citizens, killing them in their homes and making it impossible for survivors to access hospitals. Adama Dieng, the UN Special Adviser on the Prevention of Genocide, warned that continuing to commit such crimes could make the perpetrators subject to the jurisdiction of international courts. In response, the United Nations Multidimensional Integrated Stabilization Mission (MINUSCA) sent more troops to the territory surrounding Bria.
In the midst of these atrocities, the UN recently finished investigating the stories of dozens of women and children who allege they were subjected to sexual assault by peacekeepers in CAR. Because the crimes allegedly took place long before the beginning of the investigation in April, interviews conducted with nearly one hundred and fifty women and children were the main focus of the Office of Internal Oversight Services (OIOS). Although some evidence was dismissed as unreliable, the OIOS ultimately released the names of forty-one peacekeepers who may have committed such crimes, sixteen of whom were from Gabon and twenty-five of whom were from Burundi. The OIOS has requested that these governments process these individuals in their respective judicial systems, noting that "responsibility for further investigations lies with Burundi and Gabon." Even though the United Nations condemned these crimes, it will likely be far more difficult now to build trust between peacekeepers and the local population in CAR, which will be crucial for the cycle of violence to end and for the country to move forward.
On December 14, the Multidimensional Integrated Stabilization Mission in the Central African Republic (MINUSCA) reported an "alarming increase" in atrocities in the Central African Republic (CAR) over the last few months. Specifically, 1,301 human rights abuses have been confirmed, which represents a seventy percent increase when compared to the time between September 2014 and May 2015. MINUSCA noted that the abuses "were primarily arbitrary executions, cruel treatment, sexual violence, deprivations of liberty, destruction of private property, and restrictions on freedom of movement." Séléka and anti-Balaka militia groups continue to exert a great deal of authority in the CAR as the government struggles to contain them.
Human Rights Watch released a report on December 20 detailing the rise of a new armed group in the Central African Republic (CAR) known as "Return, Reclamation, Rehabilitation," or 3R. The group emerged in the northwest, which has largely been neglected by the fragile CAR government as well as the international community, and continues to claim that it is attempting to protect the minority Peuhl from anti-Balaka fighters. Human Rights Watch has confirmed that 3R has slaughtered civilians, raped women, and destroyed countless villages as MINUSCA has been unable to curtail the violence.
Much of the ongoing violence in CAR can be tied to impunity. Although those who commit crimes in CAR can be prosecuted by both the International Criminal Court and the Special Criminal Court, a court consisting of both national and international judges to investigate human rights abuses since 2003, there has not been enough international support for these bodies to operate effectively.  Worse, it has been incredibly difficult to negotiate with the warlords who lead armed groups because they have too much to lose. Not only would they lose access to the natural resources in their pockets of territory, but they would potentially be subject to punishment for their role in human rights abuses. It is yet to be seen whether the $2.2 billion of aid recently pledged at the Brussels Conference will be enough to end the violence. It may be time for the UN to send a stronger peacekeeping force to the country and to broaden its mandate.
Nigeria
At the third annual Dakar International Forum on Peace and Security in Africa that took place on December 6 in Senegal, Nigerian President Muhammadu Buhari argued that the complete defeat of Boko Haram was imminent. Unfortunately, recent events suggest that this is likely too optimistic. Although the terrorist organization has lost the vast majority of the territory that it once controlled, it remains a deadly force. Yaga Yarkawa, the chair of the Chibok government area, recently stated that "Chibok is not safe, contrary to claims by government and security operatives," citing attacks against over half a dozen villages by Boko Haram. The terrorist organization has also continued inflicting damage against the military in Nigeria. On November 23, a lieutenant general in the army was pronounced dead and just one day later, two soldiers were killed in Askira Uba in Borno state. On December 12, yet another officer in the Nigerian army was killed, Lieutenant Colonel O. Umusu. Unsurprisingly, Nigeria is ranked third this year with regards to the number of terrorist attacks within its territory and William Assanvo, an expert on militants in Nigeria, recently said that "there is little to indicate the group is nearing its end or even that it is severely weakened." Concentrated efforts by the Nigerian military must continue if the country is to be successful in defeating the group.
The Nigerian army has had a few recent successes. In a campaign against Boko Haram in the Sambisa Forest, nearly two thousand women and children were reportedly rescued and over five hundred Boko Haram terrorists were captured. On December 20, Abubakar Shekau, the leader of Boko Haram, was allegedly captured in the area around the Gafa Mountain. However, there is some question as to whether the man seized was actually Shekau.
There is one important bright spot with regards to those living in the Borno State. On December 16, crude oil was discovered in this territory, which could potentially help its economy recover after being ravaged by Boko Haram for years. Unfortunately, it will likely be difficult to obtain the oil until Boko Haram is permanently defeated, which could obviously take many more years.
Though not often talked about, some of the worst atrocities in Nigeria, have been conducted not by Boko Haram, but by Nigerian military officers. According to Amnesty International, Nigerian soldiers have killed at least one hundred and fifty protestors between August 2015 and August 2016 by firing into crowds. Those responsible for these human rights abuses have not been investigated. On the other hand, some progress finally has been made with regards to holding Nigerian soldiers accountable for sexually abusing women and children who were forced to flee from their homes because of Boko Haram. On December 6, Ibrahim Idris, the Inspector-General of Police, said that ten people had been arrested as suspects. He further assured the country that those found guilty of committing such crimes would face justice in court.
Beyond the atrocities committed by both Boko Haram and Nigerian soldiers, the humanitarian crisis in Nigeria continues. The UN estimates that 400,000 children are at risk of starving in northeastern Nigeria. Because homes and farms have been burned by Boko Haram, many families are unable to obtain food, leaving them to hope that the international community will intervene and provide assistance. Unfortunately, the response of the UN has been essentially nonexistent, prompting criticism from some in Europe. Although the international institution finally admitted that "the crisis can no longer be ignored" on December 2, there is concern as to whether this recognition will be enough to save tens of thousands of Nigerians from impending starvation. It is also problematic that Buhari is insisting that the UN is exaggerating the magnitude of the crisis for "financial gain," a claim repudiated by countless sources.
Over the past two weeks, Boko Haram has continued to commit atrocities throughout Nigeria. On December 10, two schoolgirls blew themselves up in the middle of a market in Madagali, a town in northeastern Nigeria, killing forty-five people and injuring thirty-three more. Using young girls as suicide bombers has become a disturbing trend for Boko Haram, as young girls generally do not attract as much attention from authorities.
South Sudan
On December 20, UN Secretary-General Ban Ki-moon warned that South Sudan may face genocide unless immediate action is taken to enact an arms embargo. He warned, "If we fail to act, South Sudan will be on a trajectory towards mass atrocities." The U.N. chief urged the Security Council to impose the arms embargo which would "diminish the capacity of all sides to wage war." U.S. Ambassador to the UN Samantha Power has said there will be a vote on the sanctions by the end of 2016 and council members will have to make a decision "on the issues of life and death that have been raised by the secretary-general."
On December 19, South Sudan President Salva Kiir rejected reports of an imminent genocide in the country, claiming it was only a strategy to justify calls for an imposition of targeted sanctions and an arms embargo.
The humanitarian situation has deteriorated dramatically in the past year. In 2016, 6.1 million people in South Sudan required humanitarian assistance, and the aid community expects this number to rise by 20 percent to 30 percent in 2017.
Conditions for South Sudanese refugees in Uganda are grim. A clinic called Ocea Centre Two that was built in the early 1990s to serve local Ugandans, has become a settlement of some 85,000 South Sudanese refugees. As the UN makes multiple statements regarding ethnic cleansing in South Sudan, Uganda can barely open camps quickly enough to accommodate the influx of refugees. An average of 1,500 have been arriving every day since July 2016.
On December 19, the UN High Commission for Refugees (UNHCR) reported that 584,573 South Sudanese refugees have arrived in Uganda since the civil war broke out in December 2013. Resources for the refugees are limited. There isn't enough food, water, or sanitary pads for women, and education for children is limited. It may be safer in Uganda, but conditions are also inhumane. In August, the World Food Programme (WFP) cut rations by 50 percent for all refugees who had been in Uganda before July 2015. Now, the organization faces a funding shortage of $62 million for all refugee operations in the country for the next six months. If this continues, WFP will be forced to cut the quota for new arrivals as well. Even though they are receiving their allocated amount of food, most newly arrived refugees speak of hunger and say they don't eat enough.
–
Justin Cole is STAND's Central and West Africa Coordinator. He is a Junior at UNC Chapel Hill where he majors in Economics and Peace, War, and Defense.
Elizabeth Westbrook is STAND's Great Lakes of Africa Coordinator. She is a Junior at UNC Chapel Hill where she is a Political Science major.
Joanna Liang is STAND's Sudan and South Sudan Coordinator. She is a Junior at the University of Delaware where she majors in History Education.