"Many of the crises our nation faces do not have military solutions alone — from confronting violent extremist groups like ISIS in the Middle East and North Africa to preventing pandemics like Ebola and stabilizing weak and fragile states that can lead to greater instability."


– Over 120 Retired Generals, Admirals on State and USAID Budget: "Now is not the time to retreat"
United States foreign policy is too often centered around militarized violent responses to conflicts across the world. But this doesn't have to be the case. Peacebuilding efforts are more cost effective, have higher success rates, and ultimately save significantly more lives.
And yet, the Trump administration has proposed to cut funding to the State Department and the U.S. Agency for International Development (USAID), two major institutions that support peacebuilding and diplomatic problem solving, by 37% in their proposed Fiscal Year 2018 (FY18) budget.
On February 28, the Office of Management and Budget submitted private FY18 budget guidance to all administrative departments and agencies. Reports indicate that the budget level for the State Department and USAID will be cut 37% from FY17 levels, and possibly much more for foreign assistance.
As the State Department and USAID face these extreme and lethal cuts, the budget guidance suggests that the Pentagon budget will increase by $54 million while most other government agencies will face only a 15% decrease. The 37% cut is not only draconian, but also a disproportionate blow to peaceful diplomacy efforts.
But what does this budget cut actually mean?
The proposed budget would strip America's civilian forces back to funding levels not seen since 9/11. Given the severity of complex global threats including the proliferation of terrorist groups such as ISIS, al Qaeda, and Boko Haram; the emergence of lethal diseases including Ebola and Zika; and various international conflicts leading to the biggest refugee crisis since World War II, these cuts would not only be an American divestment from peace efforts, but also could cause thousands of deaths across the globe.
These extreme and inappropriate budget cuts will not only affect our foreign policy, but will be unthinkably dangerous for America's national security. The cuts would decrease the capacity of diplomats and peacebuilding efforts across the world, allowing more space for violent extremism, and leading to significant negative shifts in diplomatic relationships with countries across the world. Additionally, a divestment from diplomatic solutions would lead to an increase in conflict as well as the number of American men and women in uniform put in mortal danger on the battlefield. We must not attempt to save money when it would put American lives at risk.
While there is always room for positive reform within government agencies, these budget cuts go far beyond what the United States should be willing to risk. These budget cuts would roll back significant reforms undertaken since 9/11, including progress made on human trafficking, the rights of women and girls, trade and energy in Africa, wildlife trafficking, and many others, all of which have had strong bipartisan support. They would be a hacksaw to the civilian side of our national security budget, which is critical to keeping our country safe.
"The State Department and USAID are critical frontline defenses to prevent conflict and advance our national security interests. If we're going to put America First, we can't tie the hands of our diplomats and development workers, fighting alongside our soldiers to keep our country safe."


–Liz Schrayer, President and CEO, US Global Leadership Coalition
The State Department and other civilian agencies, including USAID, have played significant roles in bipartisan peacebuilding efforts including in mass atrocity prevention, as well as the work of the J Bureau and the Bureau of Conflict and Stabilization Operations. With these budget cuts, critical structures and resources would be put under severe stress, with unimaginable results for civilian populations worldwide.
–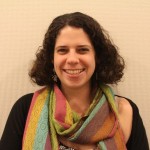 Francesca Freeman is a STAND alumna, and served as STAND's National Student Director for the 2015-2016 school year. Francesca holds a B.A. from the University of Chicago, and is a Program Assistant at the Social Science Research Council. You can follow Francesca on twitter at @francescafree16.