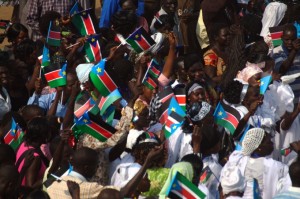 This Thursday, troops loyal to South Sudan President Salva Kiir, and soldiers loyal to Vice President Riek Machar, clashed in South Sudan's capital, Juba. This confrontation sparked the worst violence the country has seen in months.
While there is no official death toll, at least five soldiers died on Thursday and 272 people, including at least 33 civilians, were killed on Friday. Some claims estimate that more than 300 people were killed during the first five days of violence. The killings stopped on Saturday, when South Sudan celebrated its fifth anniversary of independence from Sudan, but flared back up on Sunday and Monday.
Witnesses reported heavy artillery fire at the UN base in Juba, helicopter gunships in the sky, and tanks roving the streets. Some reported soldiers in uniform looting in Jebel Market, the largest market in the city. Approximately 1,000 internally displaced people have fled to another protected location due to fighting near the UNMISS compound. Chaos continues as people attempt to piece together who started and who escalated the violence, what the actual death toll is, and what can be done to bring peace.
Prior to this bout of violence, there had been relative calm in South Sudan for the past several months. The August 2015 peace agreement called for a ceasefire and the formation of a transitional government, and barred "actions that may impede or delay the provision of humanitarian assistance, or protection to civilians, and restrict free movement of people."
However, the renewed violence has created concerns of a return to the all-out civil war that has plagued South Sudan for the better part of its short history as an independent country.   
Concerns of violence are deeply rooted in South Sudan's conflict-ridden history. In December 2013, President Salva Kiir accused Vice President Riek Machar of plotting a coup, to which  Machar responded by forming his own oppositional army. This led to violence that spread across the country outward from Juba. While the fighting is largely based on tensions between political elites, Kiir has used ethnic affiliation to mobilize the Dinka ethnic group. Similarly, Machar has used his ethnic identity to mobilize the Nuer.
Today, many speculate that President Kiir and Vice President Machar have lost control of their troops, leaving the future of South Sudan uncertain.
The international community is taking the threats seriously, although no foreign entity has taken action to stop the violence. The United States is evacuating non-emergency staff from its embassy in South Sudan and the State Department has stated that the security situation in Juba has faced a "sudden and serious deterioration." As of today, the U.S. has also deployed 40 Marine Corps troops to protect the U.S. Embassy in Juba. Japan has also dispatched military aircraft to evacuate Japanese nationals.
According to a statement by the Spokesman for the Secretary-General on South Sudan, Ban Ki-moon "calls on all fighting forces to immediately suspend the hostilities, provide access to the United Nations Mission in South Sudan (UNMISS), and cooperate with humanitarian partners to facilitate the delivery of assistance," and "urges all parties to agree to dialogue to resolve their political disputes."
After a closed-door meeting in New York on Sunday, the United Nations Security Council called on Kiir and Machar to control their respective forces, prevent the spread of violence, and genuinely commit themselves to the implementation of the ceasefire and peace agreement.
Monday evening, the clashes ceased after leadership from both sides called for an end to the fighting. The tenuous ceasefire seems to be holding, although future security and stability in South Sudan is far from guaranteed.  
—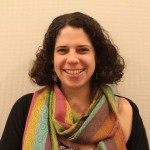 Francesca Freeman is a STAND alumna, and served as STAND's National Student Director for the 2015-2016 school year. Francesca holds a B.A. from the University of Chicago, and is a Program Assistant at the Social Science Research Council. You can follow Francesca on twitter at @francescafree16.