STAND's Summer Conflict Updates come to you from STAND's summer interns in Washington, DC. Throughout the summer, Charlotte and Elizabeth will be providing you with bi-weekly updates on everything you need to know to stay up-to-date on STAND's areas of concern. This update focuses on monsoon season and its effects on Rohingya refugees in Bangladesh, expected cuts to Darfur's UNAMID peacekeeping mission, and escalating violence in the Central African Republic.
Southeast Asia
Burma (Myanmar)
For the first time, the Burmese military admitted its participation in crimes against humanity by sentencing 7 soldiers for killing 10 Rohingya men last September. The work of two Reuters reporters, Wa Lone and Kyaw Soe Oo, helped convict the soldiers. First Counsellor Aung San Suu Kyi and her government are pressing charges in this criminal case against the two reporters, who have remained in detention since December, and face a possible 14-year conviction for possessing classified documents. Their report includes testimony from security officers, relatives of the victims, and Buddhist villagers, and describes how Burmese soldiers and villagers executed the 10 men and dumped the bodies into a mass grave. They also possessed photographs of these killings, further implicating the troops and villagers.
The International Criminal Court (ICC) is facing the tensely debated issue of whether or not they have jurisdiction over Burma's deportation of Rohingya Muslims. While Bangladesh, the country to which they have fled, is a member of the ICC, Burma is not. The ICC's Chief Prosecutor, Fatou Bensouda, is a strong proponent, claiming jurisdiction on the basis that the crux of these allegations – deportation – can only occur when victims are forced across an international border, and that "exercising jurisdiction would be in line with the court's legal framework and also recognize consequences of forced migration."
Nicholas Kristof of The New York Times visited Burma in March, writing about what he witnessed. He said that he "enter[ed] Myanmar on a tourist visa, [and] was able to slip undetected into five Rohingya villages. What [he] found was a slow-motion genocide. The massacres and machete attacks of last August are over for now, but Rohingya remain confined to their villages — and to a huge concentration camp — and are systematically denied most education and medical care." Kristof speaks about how Burma uses "guns and machetes for ethnic cleansing" and explores how "it also kills more subtly and secretly by regularly denying medical care and blocking humanitarian aid to Rohingya."
Suu Kyi, who had been recognized by The United States Holocaust Memorial Museum (USHMM) with their prestigious Elie Wiesel Award in 2012, was rescinded this award earlier this year because of her lack of action and sometimes active discrimination against the Rohingya. She and her political party "have refused to cooperate with United Nations investigators, blocked access to journalists and 'promulgated hateful rhetoric against the Rohingya community.'" In the letter from USHMM to Suu Kyi, museum leaders wrote that, as attacks against the Rohingya unfolded, they "had hoped that [Suu Kyi]—as someone [they] and many others have celebrated for [her] commitment to human dignity and universal human rights—would have done something to condemn and stop the military's brutal campaign and to express solidarity with the targeted Rohingya population."
Bangladesh
As the Rohingya refugee population in Bangladesh increases and sanitation and security concerns continue to rise, so has international support. The UAE donated $2 million in April to the United Nations Refugee Agency in order to aid Rohingya women and children refugees in Bangladesh. This funding will support the UN's larger mission to help 1.3 million displaced individuals this year, including 884,000 Rohingya and 336,000 host communities. India's Foreign Secretary Vijay Keshav Gokhale met with Bangladeshi officials in April to organize humanitarian efforts, including women and child care, medical equipment, and "relief supplies including milk powder, baby food, dried fish, cooking stoves and cooking fuel, raincoats and gumboots." These goods were requested by Bangladesh officials in advance of monsoon season, which will only exacerbate existing public health issues.
In the camps, a looming disaster awaits. Overpopulated, built of bamboo and plastic sheets, and located on steep hillsides, the camps are exceedingly prone to landslides and flooding as monsoon and cyclone season begins. A two-year-old Rohingya boy was among the first killed last week when a mud wall fell on him. Along with the extreme dangers of such floods and other natural disasters, this season will also lead to a public health crisis. Poor waste management, overflow from latrines, standing water, and even "improperly buried dead bodies" lead to high risk for the spread of disease, which already includes cholera, measles, and diphtheria.
Mohammad Shah Kamal, the top civil servant in the Bangladesh Ministry of Disaster Management and Relief, claimed that the government is working with international aid agencies to relocate 100,000 Rohingya, and "as of the first week of June, more than 28,000 refugees had been relocated [from the camps]." About 200,000 people are identified as "high risk," but relocation proves difficult due to the lack of alternative flat ground, says the UN High Commissioner for Refugees, although the Government of Bangladesh has now "granted hundreds of additional acres for this purpose."

Middle East and North Africa
Syria
Since the peaceful revolution in 2011, and the bloody crackdown by Bashar al-Assad's regime, conflict has raged between anti-government rebel groups and the government  militia, causing the largest refugee crisis since World War II, the proliferation of terrorist groups like ISIS, and horrific atrocities against civilians.
In April, claims of chemical weapons attacks in Douma prompted the United States, Britain, and France to carry out a wave of airstrikes on Syrian targets. The chemical weapons attack was denied by both Russia and the Syrian government, but it was clear through reports by doctors and first responders that the attacks contained chemical components. The attacks not only killed many civilians, but also sent hundreds to hospitals because of exposure to chemical agents.
In the southwest, Syrian government and rebel forces are fighting over control of the southwest border areas. Russian-Israeli coordination has reached unprecedented levels in recent weeks, leading the United States back into diplomatic talks. Last year, the U.S. agreed to take more of a backseat approach to the Syria conflict, moving away from arming moderate rebel groups, and instead calling for a ceasefire and negotiations. The United States now must to decide its strategy: whether it will give up influence in southwest Syria, or whether it will increase military action in the region, either directly or through support of rebel groups. Either could be devastating to the already suffering civilian population.
As the Syrian government and its aligned forces continue to try and take land, suffering of the civilian population persists. In February, the government clashed again with rebels in Eastern Ghouta in an attempt to take over the area that has been a rebel stronghold for years. Backed by Russian war planes, the fighting killed hundreds of civilians in just days. After a ceasefire on February 24, the Syrian army deployed ground troops to gain control of the area. Evacuations of rebel groups started in April and now the area is completely under control of the Syrian army and Russian forces. The five-year siege of Eastern Ghouta was the longest in modern history, and this year's two month offensive, in which government forces indiscriminately attacked civilians, and denied them food and medicine, was found by a UN Commission of Inquiry to constitute crimes against humanity. Likewise, attacks by rebels on civilian-inhabited areas of Damascus were condemned by the Commission.
In March, Turkish forces and Syrian allies started an eight-week campaign to drive out Kurdish rebels in the town of Afrin in northwest Syria. More than 150,000 civilians from the town were forced to flee because of the fighting. Turkey, which views the Kurdistan Workers' Party (PKK) as a terrorist group, has been accused of "quietly orchestrating a demographic shift," wherein they seek to change the balance of Afrin's population from predominantly Kurdish to majority Arab.
In April, Yarmouk refugee camp, the largest Palestinian refugee camp in Syria, was attacked by Syrian allied militias in order to drive out ISIL and gain a stronger foothold in the region. The forces launched air strikes on the refugee camp that was home to around 160,000, and dwindled down to only 6,000 in April due to the attacks. Dozens of Palestinian refugees were killed.
The Syrian refugee crisis is worsening every day, and has reached an estimated 11 million people. In the past year, the United States has only hosted a total of 11 Syrian refugees. This number is in stark contrast to the nearly three million Syrian refugees in Turkey, and about one million in both Jordan and Lebanon. 
Sudan
In eastern Sudan, drinking water shortages have left the area of El Mazmum with almost no drinking water. "About 160,000 people living in El Mazmum and surrounding villages [have been] suffering from thirst" for the past week. An administration leader explained that the root of the problem is "malfunctioning of the main water carrier line from Wad El Nil station," which has caused many citizens to drink from unclean and unsanitary reservoirs, causing serious health concerns. Meanwhile, their livestock may soon die due to lack of water. In addition, power cuts have left residents in the dark for over six months. On Saturday, amid protests of these conditions, "security forces intervened during vigils in various neighbourhoods, [arresting] dozens of people, among them a number of minors."
The Prosecutor of the International Criminal Court (ICC) Fatou Bensouda called for accountability for crimes against humanity in Darfur. She presented a six-month report to the UN Security Council on June 20, asking the Council to play a more active role in the process of bringing the accused perpetrators to justice and to better support her office with cooperation and funding. Bensouda also requested that the suspects be arrested as a step toward justice for the victims. She said that it is "past time" to work together to "ensure full implementation and compliance" with Resolution 1593, which emphasizes the need for reconciliation and truth commissions to reinforce peace efforts.
The UN Security Council is expected to approve cuts to Darfur's peacekeeping mission, which is tasked with monitoring human rights and publicly reporting on findings in Darfur. The mission is set for renewal by the end of June, but the Security Council is expected to close 14 African Union-United Nations mission sites, limiting the mission's operation to only 13 sites in the area where the government has been attacking civilians in fighting against opposition groups. Under this new plan, peacekeepers would also no longer carry out patrols in the region, which have been necessary for the security of humanitarian aid groups, and which would limit their ability to monitor and address security and protection concerns.
Central Africa
South Sudan
In a press release this month, it was reported that South Sudan is experiencing the highest level of food shortages the country has ever witnessed. Along with an insurgence of fighting in the country and attacks on aid workers, the lack of food is devastating already food insecure communities. "The UN's deadly prediction of record numbers of hungry people in South Sudan is already unfolding from what I'm seeing," said Jan Egeland, Secretary-General of the Norwegian Refugee Council, while visiting South Sudan, a "relentlessly hostile operating environment." Over 100 aid workers have been killed since December 2013, and "in April alone, there were 80 reports of aid workers prevented from delivering aid. In May NRC was forced to suspend an emergency food distribution in Unity State because of active fighting in the state."
South Sudan has proposed an increase to its 2018-2019 financial budget by 75 percent, which is set to be approved next week. Although details have not yet been revealed, the cabinet is hoping that the $63 million budget will provide long desired economic reform. Much of the funding will come from the oil industry, which has been a mainstay of the nation's economy since its independence from Sudan in 2011.
Foreign ministers of Inter-Governmental Authority on Development in Africa (IGAD) member states agreed in a meeting held earlier this month to work to "revive the peace process in South Sudan and urge the parties to the conflict to implement a peace deal brokered by the IGAD in August 2015." South Sudan President Kiir and opposition leader Riek Machar, who has been under house arrest in South Africa since 2016, and whose sentence has been called into question by several Intergovernmental Authority on Development (IGAD) members, met for the first time in two years with the hopes of brokering an agreement. South Sudan, however, ruled out the possibility of Machar rejoining the government, effectively ending the possibility of successful talks.
South Sudan has made strides in eliminating a major source of suffering within their country: Guinea worm, an infection caused by contaminated drinking water. Developing countries like South Sudan, with few sources of potable water, are often massive hotspots for this ailment. Known as the "fiery serpent" because of its debilitating effects, this affliction has received very little international coverage or response because it is not lethal like other widespread diseases such as malaria. Nevertheless, efforts by the Carter Center, including distributing water filters and launching educational campaigns on hygiene, resulted in a 15-month streak of zero reported cases of Guinea worm.
Lt. Gen Lam of the Sudan People's Liberation Movement-in-Opposition (SPLM-IO) released 7 aid workers who were captured on the Ugandan border after three weeks of detention. Since 2013, 99 aid workers have been killed in South Sudan. Aid workers play a key role in providing basic nourishment, vaccinations, and other critical services. The International Organization of Migration claims that there are over 5 million people still in need of health care in Sudan, so it is crucial that aid workers have unrestricted access to these populations.
Democratic Republic of the Congo (DRC)
Fears abound that another Congo war could be in the making as President Joseph Kabila has continued to delay presidential elections since 2016, and is now in his seventh year of a five year term. Elections are now scheduled for December 2018. Late last year, there was massive police and militia violence against protesters who oppose Kabila's efforts to extend his term. As the Economist reports, "there were protests at Catholic services in Kinshasa, the capital, and 12 other cities. Mr Kabila cracked down hard. Police surrounded 134 churches in Kinshasa alone, beat and tear-gassed churchgoers, and shot live rounds into fleeing congregations. At least eight people died and probably many more. Human Rights Watch reports that bodies were dumped into the Congo river." In total, around 13.1 million Congolese are in need of humanitarian assistance – twice as many as last year.
Violence has also taken place in rural areas, as rebel groups target civilians in those areas. Over 2 million people fled their homes in 2017, and 4.3 million are now internally displaced. New rebel groups are forming because of distrust of the government, and are often formed along ethnic lines. Old rebel groups are now resurfacing, like the Bundu Dia Kongo, and are once again attacking the Congolese military. In the past year, the country has seen several prison breaks, attacks on cities, and a major insurgency in the Kasai province that has caused thousands of deaths.
In January 2018, a military tribunal investigating massacres in the eastern town of Beni convicted 134 people. These massacres, which killed more than 800 people in one night alone, were originally blamed on Ugandan rebels, but through trial it was discovered that the massacres were in part committed by Congolese army officials, civilians, and local area chiefs. The trial included 249 interviews with perpetrators, witnesses, and victims, and found that Congolese army officials "collaborated with local fighters and, in some cases, soldiers secured the perimeters so that victims could not escape." However, during the trials, only one Congolese army official was convicted, receiving a four-year jail term.
Central African Republic (CAR)
The humanitarian crisis in CAR continues to place pressure on the country and the region. The number of refugees has risen to over 582,000 and 1 in 3 children still in the Central African Republic are out of school.
On April 10, MINUSCA, CAR's UN Peacekeeping mission, clashed with the Séléka coalition, a mainly Muslim rebel group who ousted former President Francois Bozize in 2013, in response to an attack on their forces. 21 people were killed, many of whom were civilians. In response, protesters placed at least 16 of those corpses in front of the UN headquarters in CAR to denounce alleged MINUSCA shootings at civilians. The UN claimed that this action was a form of propaganda and did not fully represent the situation. Violence against peacekeepers is becoming a norm in CAR, where attacks come from both the Séléka coalition and the Anti-balaka, a mainly Christian group who fights against the Séléka.  
The UN Peacekeepers deployed in CAR, many of whom are from Burundi, are under investigation for human rights violations, including unlawful killings and rapes. The MINUSCA mission, which is supposed to protect the civilians of CAR, has faced countless accusations of abuse since the start of its operations in 2014. The UN Department of Peacekeeping has documented 10 formal accusations, but civilians and local activists claim there to be many more.
In May, at least 20 civilians were killed and 90 injured in an attack on a church in the capital city of Bangui by government forces in an attempt to arrest a suspected rebel group member. When the security forces came, a self proclaimed "self defense" group opened fire, escalating the violence and leading to deaths of civilians.
On June 8, the International Criminal Court overturned its war crimes conviction on the DRC's former vice president Jean-Pierre Bemba who was convicted in 2016 of failing to prevent his militia from commiting crimes in CAR that included rape, murder, and pillaging. This acquittal means that the victims in CAR will lose all hopes of reparations through the ICC, and will have to seek justice at the Special Criminal Court in the Central African Republic, a hybrid tribunal that is expected to launch investigations this year. The new Special Criminal Court is especially important because it is an avenue for victims of human rights violations and attacks to gain justice.
–
Charlotte Abin is a rising senior at Gettysburg College, where she studies History and Political Science. She is currently interning at STAND in their D.C office. She is passionate about doing her part in making the world a more accepting place.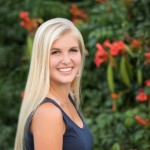 Elizabeth Sturley is a rising junior at Amherst College, where she is majoring in Political Science and Law, Jurisprudence, and Social Thought, with a certificate in International Relations. She is a summer intern with STAND in the DC office and is extremely passionate about international human rights and everything related to social justice issues!