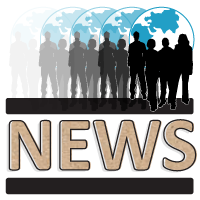 Syria
Jordan opened a second refugee camp, paid for by the United Arab Emirates, for Syrians fleeing the conflict on Wednesday. The current refugee camp in Jordan, Zaatari, may see services cut back as UNICEF faces extreme funding shortages. Meanwhile, President Obama has signed off on a new non-lethal aid package for the Syrian opposition. Other US government agencies outside of the White House have not yet been briefed on the final elements of the package, but it is expected to include defensive military equipment such as body armor and night-vision goggles. Syrian refugees are expected to triple in Jordan by the end of the year.
As fighting continues in the strategic Aleppo neighborhood of Sheikh Maqsoud that rebels entered last week, Kurdish militia YPG has joined with Arab rebel groups to fight government forces there. Although the groups have joined together in Sheikh Maqsoud, they remain in separate areas and have expressed distrust towards one another. After an air raid killed 15 people on Saturday, Kurdish forces killed five Syrian government soldiers at an army checkpoint. Much of Aleppo has seen power outages since the uprising began, and recently water supplies have begun to be cut as well. Official Syrian state media has blamed the shortages on the country's insecurity and the difficulties involved in carrying fuel. Last month, a suicide bomber was reported to have killed a pro-Assad Sunni preacher in a Damascus mosque. Recently, however, a video has begun circulating casting doubt that his death and that of 50 others was caused by a suicide bomber and raised speculation that the sheikh was killed by the Assad regime.
On Wednesday, UN diplomats announced that talks with the Assad regime reached an impasse over investigating the Assad regime's possible use of chemical weapons near Aleppo last month. In addition to the attack in Aleppo, the Assad regime has been accused of using chemical weapons near Damascus in March and in Homs in December. The Assad regime is insisting the UN only investigate the Aleppo attack, while UN officials are pressing to investigate the attack in Homs as well. Britain and France have pushed for the inspectors to be allowed to investigate all three incidents. Also on Wednesday, activists reported at least 42 deaths in clashes in the southern province of Daraa.
On Thursday, Human Rights Watch released a report accusing the Syrian Air Force of indiscriminate and even deliberate air strikes against civilians. The report also accused rebel groups of operating in heavily populated areas, and called for all governments and companies to cease supplying the Assad regime. It also called for Iraq to allow third-party monitors to inspect convoys and planes for weapons being sent to aid the Assad regime.Iraqi officials announced they have not found weapons in any of the three inspections of Syrian-bound planes conducted as of Wednesday of this week. On Tuesday, al-Qaeda in Iraq (AQI) announced a merger with Syrian rebel group Jabhat al-Nusra. Al-Nusra claimed they had not been informed of this decision and pledged allegiance to Ayman al-Zawahiri, head of al-Qaeda.
Sudan
$3.6 billion was pledged for the development and reconstruction of Darfur at the end of the two-day international donor forum held this weekend. The goal of the conference, held in Doha, Qatar, was to raise $7.2 billion in development aid for the region, making the final total "disappointing" to the UN. The pledged figure includes $2.65 billion dollars from the Khartoum government as part of the 2011 Darfur peace deal (DDPD) with largest donation from the conference at $500 million, pledged by the government of Qatar. The total pledged amount will be distributed over six years.
Protests against the Qatar conference took place across Darfur on Friday by demonstrators who argued that the lack of security made reconstruction efforts premature. The protesters consisted of rebel groups who had opposed the DDPD. In contrast, head of the Darfur Regional Authority (and former head of the LJM and signatory to the DDPD), Tijani el-Sissi, viewed the conference as a success. The pledges cover more than the $177 million needed for urgent projects.
Sudanese President Omar Al-Bashir, who faces an arrest warrant from the International Criminal Court, was kept from travelling to Kenya to watch the swearing-in of the country's new president. A Kenyan government spokesperson stated that the government of Sudan was invited to attend, just not Bashir. Bashir was also prepared to travel to Chad for a summit of African leaders, making it his fourth visit to the country despite his arrest warrant, but the event was postponed due to unrelated reasons. The Government in Khartoum has also announced that Bashir will visit South Sudan tomorrow. The visit is in response to an invitation from South Sudan's President Salva Kiir who visited Khartoum last October. The two Presidents are expected to discuss the remaining outstanding issues between the two states, including the Abyei referendum and the issue of disputed border areas, including "Mile 14."
The World Food Program (WFP) announced on Thursday the start of its first humanitarian operation in two towns in the Blue Nile, targeting some 51,000 people in dire need of food assistance. Sudan People's Liberation Movement-North (SPLM-N) Secretary General Yasir Arman, however, minimized this operation saying there is no major breakthrough in the Blue Nile state, stressing that SPLM-N-controlled areas are not included in this operation.Adding support to his claims, the SPLM-N declared that the Sudanese government dropped 16 bombs on different Blue Nile villages on Tuesday, killing five civilians, one child and four adults.
Ali Kushayb, indicted for war crimes in Darfur by the ICC, is leading deadly clashes in Central Darfur between two ethnic groups. Tensions began to rise last Wednesday morning after a member of the Misseriya tribe allegedly tried looting and opening fire on a Salamat man. Hostilities erupted the next day in spite of an attempted mediation. Misseriya fighters have reportedly received the backup of members of the Central Reserve Forces, known as Abu Tira, and are being led by Ali Kushayb. Abu Tira, sometimes described as pro-government militia, have replaced SAF in the region and are said to be a source of insecurity for many of the displaced. Sources are not yet able to confirm the latest death toll, although on Monday different witness accounts put the total number of dead as high as 163 in several different clashes. Salamat fighters now say they are close to capturing Ali Kushayb.  The former militia leader is accused of committing murders, rapes and forcibly displacing thousands of people. An arrest warrant was issued for him in 2007.
As a result of violent clashes between the Sudanese army (SAF) and two rebel groups in North Darfur, 150 acres of land are reportedly on fire. No casualties have yet been accounted for as a result of the fire.  On Monday, the rebel groups Sudan Liberation Army of Abdel Wahid (SLA-AW) and Sudan Liberation Movement for Justice (SLMJ) claimed to have killed 18 SAF soldiers in a joint offensive. The rebels further claimed to have seized an army garrison in East Jebel Marra.
A young child and three adults were killed when an Antonov aircraft "belonging to the Sudanese air forces" dropped several bombs in South Darfur on Sunday. In addition, air strikes carried out by the Sudan Air Force on Saturday evening reportedly left nine people dead in East Darfur, seven of whom were under the age of ten.
South Sudan
Five UN peacekeepers and seven civilian staff from UNMISS were killed on Tuesday in an ambush by an unidentified armed group in Jonglei state. In response, on Wednesday, the South Sudanese Army (SPLA) deployed additional forces into Jonglei State in order to maintain security and find the perpetrators of the attack.
UN agencies in South Sudan's Unity and Upper Nile states are stockpiling supplies of food and relief items in preparation for a potential fresh influx of refugees from the Sudanese border states of South Kordofan and Blue Nile.
South Sudan has resumed oil production this weekend, bringing cheers from citizens and a boost to the economy after a halt of more than a year. The long-awaited resumption of production comes after Sudan and South Sudan signed a series of agreements last month in Addis Ababa, including an agreement on oil production.
Burma
Last Friday, eight people died and 15 were injured after a brawl in an Indonesia immigration detention centre. The detention centre housed more than 100 Rohingya refugees, intercepted by Indonesian authorities fleeing on boats, and 11 Buddhist accused of illegally fishing. When the Rohingya inmates learned of the recent violence against Muslims in central Burma that left at least 42 dead, some lashed out against the 11 Buddhist inmates, killing eight of them. Some Rohingya were injured while the remaining three Buddhist inmates escaped the brawl uninjured.
The Myanmar government and Kachin Independence Organisation (KIO)  'mutually' agreed to postpone peace talks scheduled for Wednesday. Both parties claimed they needed more time for preparations following difficulties and disagreements in organizing the attendance of foreign observers from China, the UK, and the US. Some reports also have Japan expressing interest in leading the peace talks. The last round of peace talks was held in the Chinese town of Ruili in mid-March.
Democratic Republic of the Congo
On April 7, reports surfaced that South Africa's army, SANDF, had deployed troops in the DRC. David Maynier, the Shadow Minister of Defence and Military Veterans (the Shadow Cabinet is a group of individuals who scrutinize their counterparts in the executive government, developing alternative policies), called on President Zuma to immediately inform Parliament if the defence force is being deployed in the DRC. The SANDF will be part of the MONUSCO intervention brigade that was recently authorized by the UN Security Council; there are already SANDF forces within MONUSCO. Xolani Mabanga, spokesperson of SANDF said on Monday that they are "ready to tackle" the M23.  Zuma has been scrutinized since 13 SANDF forces were killed in the Central African Republic last week. SANDF forces have since been withdrawn from CAR.
At Mugunga 3 refugee camp in North Kivu, displaced youth are asking to be partners in administration of humanitarian aid, rather than simply beneficiaries.  "It pains us to see Goma youth coming to work at the camp while we're unemployed," said one young refugee, who wishes to remain anonymous. Another commented, "These NGOs do not want us to become financially independent. They are exploiting our situation." The camp hosts over 8,000 families and is run by MSF. MSF's head of mission in North Kivu, Philippe le Vaillant, says that there aren't enough jobs to accommodate the large number of unemployed refugees. Limited funds, institutional politics, and Congolese labor laws compound the difficulty of employing youth living in camps.
Central African Republic
African heads of state refuse to recognize rebel leader Michel Djotodia as CAR's legitimate leader, and the African Union has suspended the CAR's membership. Francois Bozize, who was overthrown in the coup, took power in a military coup against former PResident Patisse in 2003.
The situation in the CAR remains volatile, humanitarian access is limited, looting is pervasive, and children are being recruited by armed forces. UNICEF has flown in over 23 tonnes of essential medical supplies and water tanks in order to assist the approximately 200,000 people in dire need of assistance. Special Representative of the UN Secretary-General in the CAR, Margaret Vogt, emphasizes that the Libreville Agreements signed on 11 January are essential to restore legality in the country.
The Washington Post declared on Wednesday that two human skeletons were found in Bozize's home in the CAR. It is unclear who the deceased are, and why they might have been hidden in Bozize's home. The AFP says that ritual killings are common in the CAR, and that it could be possible that the bones were stored for use in witchcraft practices, although these practices are more common in remote areas rather than in the capital.