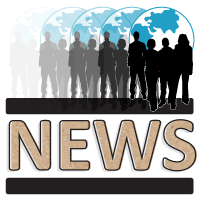 Syria
Last Thursday, a mortar attack on the University of Damascus killed at least 12 and wounded several others. The Assad regime and rebel groups blame each other for the attack. The increased violence in the capital city has caused more and more residents to flee the city.
Anti-government activist groups have reported several key territorial gains for rebels in Syria's south. The Syrian rebel gains come as rebels work to secure a corridor from the Jordanian border to the capital in light of a recent influx of weapons. Neighboring Arab governments have increased weapons shipments to rebels in the south in a route through Jordan in coordination with the US government. The US and Jordan also stepped up training of Syrian rebels in hopes of establishing a buffer zone along the Jordanian border. Rebel gains in the south have not only caused concern among Syria's southern neighbors, Jordan and Israel, but also among the minority Druze population located there who feel threatened by Islamic militant groups among the rebels. Rebels also made gains in Sheikh Maqsoud, a strategic neighborhood in Aleppo on Saturday, although different groups have given conflicting reports on the extensiveness of rebel advances. Rebel groups killed a pro-regime Sunni cleric after entering the neighborhood,some reports stating that he was beheaded and paraded through the streets. On Sunday, reports emerged of heavy shelling in Shekh Maqsoud by government forces. A Syrian state news agency also accused rebels of setting fire to oil fields in eastern Syria on Sunday.
On Wednesday, Israel's Defense Minister warned Palestinian fighters and the Syrian regime that it will respond to any attacks in its territory. This statement comes after a rocket was launched into southern Israel from Gaza and a Syrian mortar shell landed in the Israeli-occupied Golan Heights. The Israeli military responded by firing from a tank towards the source of fire in Syria and launching three air strikes on Gaza. Also on Wednesday, a Syrian government helicopter fired several rockets on the outskirts of a Lebanese town lying on the Syrian border. No casualties were reported. Last Friday, following US pressure to halt Iranian weapon flow through Iraq, Iraq announced that it will stop more aircrafts crossing its airspace and vehicles travelling through Iraqi territory to search for such weapons. Rebels claim to have shot down an Iranian aircraft carrying Syrian weapons last Thursday. As the conflict intensifies, Iraqi government officials have grown increasingly concerned over cooperation between militant Islamist groups fighting the Assad regime in Syria and Sunni extremist groups in Iraq.Syria was one of three countries to vote against the world's first global arms treatyregulating conventional arms trade at the UN General Assembly meeting on Tuesday. 23 countries abstained, but only North Korea, Iran, and Syria voted against the treaty. The UN has released information indicating that it will consider all options, including a peacekeeping mission, in the event that Assad's government falls.
Sudan
Authorities in Sudan released seven political prisoners Tuesday, a day after Sudanese President Omar al-Bashir ordered the release of all political detainees. They are all members of country's main political opposition alliance. They had been held since January, after signing a document that calls for the overthrow of President Bashir. Bashir ordered the release of all political detainees as part of efforts to hold a dialogue with rebel and opposition groups on a new constitution. Authorities in Sudan are believed to be holding hundreds of other protesters and opposition figures.
Thirty-one people captured almost one week ago by a Darfur rebel group (SLA-AW) were released on Saturday in Central Darfur. In addition, a Sudan court issued death sentencesfor seven Prisoners of War belonging to the rebel group Justice and Equality Movement (JEM) last Thursday. Darfur's JEM-Bashar (a breakaway group of JEM) are being assigned positions in the Sudanese government after signing a protocol of political and military participation with the Sudanese government on Friday.
Darfur students blame Sudan militias for a fire that destroyed several dormitories at Khartoum University. They believe the militias targeted the dormitories because the inhabitants were from Darfur and the Nuba Mountains. In addition, a massive fire broke out on Thursday afternoon at a South Darfur camp and residents are calling it a "method to dismantle the camp."
The Sudanese government dropped 17 bombs on the Nuba Mountains on Wednesday. One SPLA-N member was killed according to a spokesman of the rebel group. He also said that he believes "millions of people" continue to suffer in Blue Nile, South Kordofan, and the Nuba Mountains because "this corrupt" regime denies them food, medicine and education and uses delaying tactics to increase their suffering.
South Sudan
Sudan's President Omar al-Bashir will visit South Sudan for the first time since its independence as soon as this week, cementing new deals on oil and border security between the two countries. The South accuses Sudan of launching an attack ahead of Bashir's visit, killing several people in an area that was agreed to be demarcated as a Safe Demilitarized Border Zone by the two nations. The South Sudanese government still intends to host the Sudanese president.
On Sunday it was reported that a flood displaced over 12,000 in Jonglei state. In addition, the South Sudan army (SPLA) on Tuesday said they captured airbases allegedly used by David Yau Yau's rebel group in Jonglei to receive military aid from the government of neighboring Sudan.
Burma
Violence has subsided after nine consecutive days of religiously motivated violence in central Burma. Last Thursday, March 28, Myanmar President Thein Sein spoke on the recent outbreak of violence and said he would not hesitate to use force to quell further unrest. In total, 43 people were killed, 93 hospitalized, and 1,277 homes, 77 shops, and 37 mosques  were destroyed (click here to view before-and-after satellite images of the destruction in Meiktila). The situation remains tense; 13 children died in a fire at a mosque on Tuesday in the country's largest city, Yangon, although officials were quick to blame an electrical fault.
A growing anti-Muslim campaign known as "969" has also added to the increasing tensions. The movement's head, nationalist Buddhist monk U Wirathu, has denied allegations that he or members of his organization are to blame for the recent sectarian violence.
In other news, the Myanmar military has begun to reposition itself around Shan State to clear way for a Chinese-backed dam. the Myanmar military has ordered the Shan State Army-North, the regional rebel army, out of the area, violating a 2012 peace agreement.
Democratic Republic of the Congo
The Secretary-General's Special Representative on Sexual Violence in Conflict, Zainab Hawa Bangura, made a 10-day visit to DRC for the first time in her role, meeting with UK Foreign Secretary William Hague, Congo's Minister of Gender, members of Parliament, and representatives of civil society to discuss the problem of impunity for perpetrators of sexual violence. "I am here to listen and to learn. As an African woman from a post-conflict country – Sierra Leone – I recognize the many challenges currently facing the Congo," she said. A Joint Communique signed March 30 lists commitments made by the government, including fighting impunity, accelerating security sector reforms, creating vetting mechanisms when integrating former combatants into the national army, ensuring better control of mineral resources, and greater support services for survivors.
On March 28, the UNSC approved the creation of its first-ever "offensive" combat force, intended to "neutralize and disarm" the M23, other Congolese rebels, and foreign armed groups in eastern DRC. This intervention brigade will work within MONUSCO's existing forces and will consist of three infantry battalions, one artillery and one special forces and reconnaissance company headquartered in Goma. The mandate is for one year, and will be considered for renewal if necessary.
Clashes between the DRC armed forces and the Alliance pour des Patriotes pour un Congo (APCLS) were renewed in Kitchanga in eastern DRC, on Monday, killing 11 APCLS combatants and one government soldier. Since the fighting began in February, tens of civilians have been killed, hundreds wounded, and thousands displaced.
Central African Republic
More than 50 South African soldiers may have been killed in combat in the CAR on March 23, though South African and French authorities have confirmed the number at 13.The South African soldiers were fighting to protect mining and oil contracts signed by South African  companies with CAR President François Bozizé. South African troops have since withdrawn.
Uganda's New Vision reports that Uganda and the US have suspended operations to hunt down Joseph Kony in the CAR due to Séléka's hold on power. "The African Union was operatin in Central Africa under the Bozizé government, and since Séléka is not recognized by the African Union we had to suspend operations," said Felix Kuliagye, Political Commissar of the Ugandan Army. Uganda will not be removing troops from the CAR, but operations will be suspended. This suspension could give the LRA time to grow and continue crimes in the CAR.
According to RFI, France's public radio, on Sunday, CAR's Prime Minister Nicolas Tiangaye named a 34-member cabinet that includes nine ministers from the Séléka rebel coalition, eight from the former opposition, and one close to François Bozizé. A government spokesperson said the ministers would be sworn in later this week. The rebels have not agreed on who should lead the nation, however. Séléka's publicly acknowledged military leader, Michel Am-Nondokro Djotodia, announced last Monday that he considers himself Head of State, but others in the rebel coalition say that a consensus on his appointment asSéléka's leader was never reached. Members of the Economic Community of Central African States met in Djamena, Chad, deciding that it is impossible to "recognize a self-proclaimed president."
For more information on Séléka and what their takeover may mean for the future of the CAR, see Think Africa Press' analysis here.