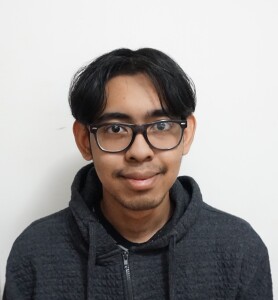 STAND Conflict Updates are published monthly and highlight current events in 11 conflict regions and countries around the world. To celebrate our conflict update writers and the work and research they put into their sections each month, STAND will be featuring a conflict writer of the month along with their background and involvement with STAND.
---
Please tell us a little about  yourself.
My name is Saw Tar Thar Chit Ba. I was born and raised in Yangon, Myanmar, and I moved to the United States a little over three years ago. I am a freshman studying business administration at Cheyney University. I was invited to the STAND Burma Action Committee by Jan Jan in the summer of 2020. Since then, I have had the privilege to meet with a lot of lovely people who are enthusiastic and passionate about preventing and ending genocides and mass atrocities in the world. I am also a volunteer at Voice Of Youth Myanmar and Global Movement for Myanmar Democracy.
What have you learned from writing conflict updates and why do you choose to contribute to conflict updates each month?
Writing conflict updates taught me that narration is very important. One verb or adjective can change the tone and the message of the entire writing. I also learned how to properly fact-check and be unbiased about the conflict I am updating on. The reason I choose to contribute to conflict updates is that I want to learn more about all the things happening in Burma and spread awareness to everyone. 
Based on the region you've written on, what do you wish more people knew about the region and its issues?
I wish people around the world realize that people in Burma are far from experiencing democracy. Rather, they are under an authoritarian regime all this time which is confirmed by the recent seizing of power by the military. The world's longest civil war is still going on and a lot of people are suffering from it. Ethnic minorities are being oppressed and citizens are propagandized with the altered history taught in the schools.
Why do you work with STAND and what have you enjoyed about the work you've done?
I love being in STAND because honestly, it is nice to see people around my age, working hard to not only educate people about the genocides and mass atrocities but also take actions to end these atrocities. It is very inspiring and encouraging. I also learned many things about advocacy and how we as a collective, in solidarity, can achieve our goals. 
Read Tar Thar's featured sections here:
---
Read more about STAND's conflict updates and other published pieces on our blog. If you are interested in writing a conflict update or joining a STAND Action Committee, visit our interest form. STAND Managing Committee positions and Student Director positions are now open- check out the application!