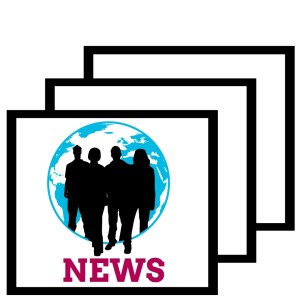 Sudan and South Sudan
Sudan
Sudan's transition continued this month with the appointment of a new cabinet by civilian Prime Minister Hamdok. This cabinet includes rebel leaders who recently signed peace agreements with the Sudanese government, as well as members of the old cabinet. Hamdok says that the goals of the cabinet are to be inclusive and to avoid the collapse of the country. The new cabinet is expected to continue reforms and to address economic struggles. 
Tensions between Sudan and Ethiopia continue to rise. The border between the two countries has been especially fraught lately, as Sudan accuses Ethiopia of supporting violence inside its borders while Ethiopia accuses Sudan of intruding on their territory. 7,000 refugees have fled into Sudan to escape ethnic violence in Ethiopia, adding another complication to the relationship between the two countries. There are also questions surrounding a dam that Ethiopia is building on the Nile River. South Sudan is expected to host peace talks for the two nations later this year. 
South Sudan
South Sudan is experiencing a new surge of attacks a year after the supposed end of the country's civil war. According to the United Nations, violence is "a lot worse" than it was at the war's height. Rape, ethnic-based attacks, violence against civilians, forced displacement, and abductions are at all-time highs. South Sudanese leaders have been dismissive towards the UN's findings, stating that similar reports have been issued before. The UN also found a drastic increase in child soldiers. 
South Sudan is also grappling with famine, floods, and inadequate aid, all during a partial lockdown after an increase in COVID-19 cases. The country has more than 65 deaths and an estimated 4,000 confirmed cases. This is its first lockdown since June of 2020. Schools are closed, events are canceled, and strict guidelines have been placed regarding restaurants and mask-wearing. Citizens are concerned about economic difficulties as well as the government's ability to enforce restrictions. 
Middle East 
Yemen
In his first major foreign policy speech, U.S. President Joe Biden vowed to "reset" foreign policy by ending U.S. support for the Saudi-led coalition's offensive military operations in Yemen. Previously, the Biden administration asserted that it would exempt certain aid transactions tied to the Houthi rebel group from sanctions, however these exemptions expired on February 26. In mid-February, the newly-appointed U.S. Special Envoy to Yemen, Timothy Lenderking, noted at a State Department Briefing that in efforts to pursue Biden's promise, the U.S. is "aggressively" using back-channels to speak to Houthi leadership and "energizing" diplomatic efforts with multilateral partners to negotiate a settlement.
Despite these steps to end the war, the Houthis have increased attacks on the province of Marib and caused shells to land in the Hussein Ali Wuhaish refugee camp. As a result, the U.S. urged the Houthi rebels to stop their attack in light of potentially exacerbating the ongoing humanitarian crisis while also calling on the Houthis to stop attacks on Saudi Arabia. In response to the U.S. statement, Houthi spokesman Mohamed Abdel Salam called on the Saudi coalition to end its own offensive campaign and lift the blockade on Houthi territory. 
Syria
On February 25, the United States government ordered airstrikes on infrastructure used by multiple Iranian-backed militant groups. The attack left an estimated 17 people dead. The airstrike was in retaliation to an attack on a U.S. military base two weeks ago claimed by a group called Awliya al-Dam. While some American officials have claimed this was a defensive strike with a proportionate response, others have criticized the move for continuing an endless war.
Next month marks ten years of war in the Syrian Civil War, and violence has taken its toll on Syrians, making conditions dangerous for many. Food insecurity has reached record levels after ten years of conflict, with the cost of food rising above average salaries. The World Food Program estimates that 1.3 million Syrians are severely food insecure and another 1.8 million are at risk of becoming so. Children are especially at risk, with data showing that up to one in three Syrian children in the northwest and northeast have stunted growth due to malnutrition. Millions are not receiving an education due to attacks on schools and war conditions that make a normal life impossible.  People are also in need of health assistance and despite attacks and bombings on hospitals, doctors are still working to bring people care.
Asia
Burma
Anti-government demonstrations continue across the country as there is still no sign of the Tatmadaw (military) giving up power. Protesters were reignited when 19-year-old Mya Thwate Thwate Khaing took a gunshot to her head at a rally on February 8th, just two days before her 20th birthday. She was declared brain dead soon after and was officially taken off life support eleven days later. February 20th is recorded to be "the worst single day of violence" as two protesters, a 36-year-old man and a boy under 18, were killed at protests.
Myanmar protesters called for an intervention from the Association of Southeast Asian Nations (ASEAN) after members agreed on a plan for "dialogue, reconciliation and the return to normalcy". The rest of the world, including the G7 and European Council, released statements condemning the coup.
Kashmir
On Thursday, February 24, The Jammu and Kashmir National conference agreed to a ceasefire along the Line of Control. This involves both Indian and Pakistani armies.  Both countries have agreed to strictly observe the ceasefire which became officially in effect on February 23 at midnight. 
East Turkistan (Xinjiang, China) 
On February 18, Representative Jim McGovern and other members of the House of Representatives reintroduced the bipartisan Uyghur Forced Labor Prevention Act with the goal to once again pass in the House and move on to a vote in the Senate. About a month previously on January 27, Marco Rubio and Jeff Merkley also reintroduced the bill in the Senate. If passed, this bill will allow President Biden to apply sanctions against those who utilize forced Uyghur labor in their production lines. In addition to the reintroduction of the bill, Representatives have called for Biden to boycott the Winter Olympics set to take place in Beijing in 2022. 
Representative John Katko said in a letter to Biden that "participation in an Olympics held in a country who is openly committing genocide not only undermines those shared values but casts a shadow on the promise for all those who seek free and just societies." As of now, there has been no word on whether the United States will boycott the upcoming winter games. 
There has also been official recognition of genocide against the Uyghurs and other Turkic minority groups by the Canadian Parliament. Canada's designation of such is the second in the world, following the genocide designation made last month by former Secretary of State, Mike Pompeo.
Central Africa
Central African Republic
On February 16, two anti-balaka militias leaders were tried at the International Criminal Court (ICC) for crimes against humanity, war crimes, torture, murder, and rape, following accusations of leading violent attacks against Muslims. Both leaders pleaded not guilty despite evidence of the militia's threats and hate speech against Muslim populations. This trial is noted to be the ICC's first for crimes committed in the Central African Republic.
CAR continues to face extreme domestic conflict as the Central African Republic Army clashes with rebel groups working to overturn the results of the country's December 2020 elections. On February 16, conflict between security and armed forces left 14 people dead at a religious site in Bambari. Following this event, Amnesty International published a report on their investigation of CAR's post-election violence- the organization's findings stated that since December 2020, an estimated 240,000 civilians have been internally displaced as a result of the country's violence. Many of these people have fled to neighboring Democratic Republic of the Congo, while those who remain in CAR suffer from humanitarian aid blockage as armed groups disrupt trucks providing food supplies. 
Cameroon
On February 15, eight Cameroonian soldiers were detained after a video showing them torturing a man to the point of unconsciousness spread. The incident occurred on February 11 in the English-speaking North West Region. This region has seen much conflict between separatists and the military since 2017. Little other information about the incident is available, but it is just the latest in a series of alleged human rights abuses perpetrated by the Cameroonian government during this conflict.
Beyond their ethnic conflict, Cameroon has also arrested nine people suspected of homosexuality. The people are being detained until their trial on March 10, but they could be heavily fined or sentenced to anywhere between six months and five years in prison.
Democratic Republic of Congo
The Democratic Republic of Congo has reported new cases of the Ebola virus. The newest fatalities were confirmed from Butembo in the North Kivu province. As of February 14th, there are now four new confirmed Ebola cases, as well as multiple unconfirmed cases. This rise in individuals carrying the Ebola virus is following a previous outbreak which lasted from July of 2019 to June of 2020.  
On February 22nd, Italian ambassador, Luca Attanasio, and his police consort, Vittorio Iacovacci were killed in what is now being considered a gun fight in the Democratic Republic of Congo's eastern region. Along with the death of the two Italian officials came the loss of their Congolese driver Moustapha Milamb. The incident is being investigated by not only DRC police but also an Italian investigative team. As of now, no one has claimed responsibility for the attack, but there are many well-known rebel groups that operate in the area.
Refugees
On February 25, the Indian Coast Guard found a boat full of 89 Rohingya refugees sailing from the refugee camp in Cox's Bazar, Bangladesh. Eight people had already died during the two weeks that the boat had been adrift due to an engine failure. The Indian government has said that they are in discussion with the Bangladeshi government to ensure the refugees' safe return. Other refugees from Burma have faced difficulties as well, as the government of Malaysia repatriated 1,086 people even after the Kuala Lumpur High Court had ordered a halt to deportations. Among these people were refugees and asylum seekers, and many bishops and human rights figures have spoken out against this. The decision to deport the refugees comes after many similar attempts from Bangladesh, where a large portion of Rohingya refugees are currently located.
There have also been problems noted in the treatment of asylum seekers in the United States. On February 17, 42 members of Congress sent a letter to President Biden and the Secretary of the Department of Homeland Security requesting that deportations of asylum-seeking Cameroonians be halted. This would be crucial for the over 100 Cameroonians currently in ICE custody. These people believe they would almost certainly be executed or imprisoned upon their return to Cameroon. For now, they are still waiting for a response from the Biden administration.
–
Alison Rogers is a senior University Scholar concentrating in journalism and international studies at Baylor University. Alison contributed to the Sudan and South Sudan portions of this update. 
Amna Haider is a third-year undergraduate student at the University of Iowa. Amna contributed to the Yemen portion of this update.
Grace Harris is a senior at Tampa Prep High School. She has been a member of her school's STAND chapter since her freshman year and currently serves as its president. With STAND, Grace is the co-Xinjiang and co-High School Outreach lead. Grace contributed to the Syria portion of this update.
Don Nuam is a student at The University of Oklahoma. Don contributed to the Burma portion of this update. 
Dorene Hantzis is a junior at Terre Haute South High School. Dorene contributed to the Kashmir portion of this update.
Audrey Firrone is a student at the University of Memphis. Audrey contributed to the East Turkistan portion of this update.
Caroline Mendoza is a freshman at UCLA. Caroline contributed to the Central African Republic portion of this update.
Mira Mehta is a senior at Westfield High School.  Mira contributed to the Cameroon and Refugees portions of this update.
Simmy Ghosh is a junior at College Station High School. Simmy contributed to the Democratic Republic of Congo portion of this update.