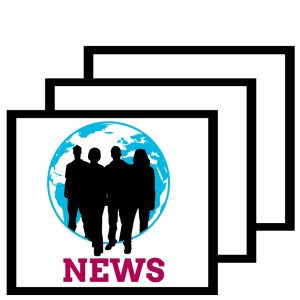 Special Update: Armenia & Azerbaijan 
Since the dispute over the Nagorno-Karabakh territory, conflict between Armenia and Azerbaijan has left debris and ruins across the area, with families on both sides victimized by the aftermath. On December 19, Armenians were spread out for three days to mourn over the victims who were lost during the conflict. Opposition in Armenia has led many to push for Prime Minister Nikol Pashinyan's resignation after the leader ceded large amounts of territory to Azerbaijan, some calling Pashinyan a "traitor."
On December 27, an attack was carried out in the Khojavend region of the Nagorno-Karabakh territory by an Armenian militia group, leaving one Azerbaijani soldier dead and one injured. While all six of the attackers were killed in the attack, the Azerbaijan defense ministry sent out a warning stating it would seriously consider "'decisive measures'" if Armenian troops continued to incite violence. 
Sudan and South Sudan
Sudan
On December 14, the United States formally removed Sudan from its state sponsors of terror list, a designation that was highly detrimental to the country's economy. Sudan's transitional government deemed the removal from the state sponsors of terror list crucial because the designation rendered Sudan ineligible for debt relief and financial support from international financial institutions. According to Sudan's acting finance minister, the U.S. has committed to providing over $1bn for debt relief. This debt relief would enable Sudan to receive $1.5bn annually from the International Development Association.
On December 16, Sudan's armed forces reported that Ethiopian militia ambushed officers during a security patrol. Meanwhile, according to a statement from Sudanese Prime Minister Abdalla Hamdok's office, Sudan and Ethiopia intend to hold negotiations about their shared border. 
South Sudan
The head of the United Nations Mission in South Sudan, David Shearer, requested that the international community focus on South Sudan more. Since the 2018 Peace Deal, the country has struggled to recover and end the civil war. Additionally, a UN. panel of experts reported halted progress on South Sudan's 2018 peace deal and that authorities have blocked humanitarian access to conflict areas.  
On December 18th, three United Nations organizations requested immediate humanitarian access to support the people in Pibor County. The UN-backed Integrated Food Security Phase Classification projected that 60% of the South Sudanese population will face either a state of official food crisis or worsening acute food insecurity between April and July 2021. In response to the humanitarian crisis in South Sudan, the Food and Agriculture Organization of the United Nations, the World Food Programme, the United Nations Children's Fund, and other humanitarian organizations are increasing their efforts in the country.
Middle East 
Yemen
On December 3, the United Nations released new data on Yemen, noting that 45% of Yemenis suffer from food insecurity- a percentage predicted to increase to 54% within the first half of 2021. The statistics come amid increased shelling in the port city of Hodeidah, where suspected Houthi rebels killed eight and injured thirteen on December 4. 
On December 18, the government announced a new Presidential cabinet that includes both the separatist Southern Transitional Council (STC) and the Hadi government, two groups that were previously allied and now in conflict. The move comes amid hope for an end to political turmoil and power struggles between the STC and Yemeni government. After being sworn in on December 26, President Hadi faced backlash from women protestors who pointed out that the new cabinet included zero women, an exclusion not seen for the past 20 years. 
Syria
On December 22, the United States imposed new sanctions on Syria that aim to cut funding to President Bashar al-Assad and his government in order to stop the Syrian war. These sanctions target Syria's central bank and a list of specific people, including parliamentarians, government officials, military commanders, and Assad's advisors. 
Starting in the middle of December, northeast Syria experienced an increase in violence between Turkish-backed and Kurdish-led militias groups. The Kurdish-led forces have continued shelling Ain Issa, a city in northeast Syria, daily, forcing almost 10,000 Syrians to flee their homes. This adds to the number of already displaced people fleeing violence or impoverishment. 
Asia
Burma
The Arakan Army (AA) and Burmese military held a meeting after an agreement on a temporary truce. According to the Irrawaddy, AA spokesman Khaing Thukha said, "The meeting was centered on peace and election affairs and to ensure the bilateral ceasefire." The AA also called for the Burmese military and government to hold elections before December 31 in townships where voting was canceled during Burma's national elections in October. To aid these negotiations, Japan sent its special envoy, Yohei Sasakawa, to Burma to help achieve lasting peace for both sides.
Since August 2017, the Burmese military has carried out a harsh crackdown on the Muslim minority group, the Rohingya, causing about 700,000 Rohingya to flee from Rakhine State to camps in Bangladesh. Now, officials in Bangladesh have begun forcibly relocating the Rohingya to an island called Bhashan Char. Many concerns were raised by the United Nations and other human rights organizations regarding this decision, due to the fact that the island surfaced just 20 years ago and Rohingya refugees were neither informed nor allowed to make a decision about this relocation. Most Rohingya do not want to return to Burma due to safety concerns and remain in overcrowded and under-resourced camps.   
Kashmir
Earlier this month, Kashmir held multiple local elections. The Peoples Alliance for Gupkar Declaration, a party in favor of Kashmiri autonomy, took the lead with 112 out of 280 seats. In response to this, the Indian government detained 75 activists and political leaders as a means to prevent violence and protests.
An investigation into Indian military officer Bhoopendra Singh has found that he killed three Kashmiri civilians and covered up their deaths by planting weapons on them. After the killings this summer and the labeling of terrorists, family members and activists rose concern to investigate the incident. In most cases of police and military violence, the crime goes unpunished, and victims rarely receive justice. This time, however, Singh was indicted, although he has not yet been charged.
East Turkistan (Xinjiang, China)
China's continued crackdown on the Uyghur minority shows no signs of letting up. The Chinese Communist Party (CCP) has detained over one million Uyghurs and other Muslim minorities in forced labor camps across the Xinjiang region. "We cannot be complacent at this moment, because the threats are still out there," said Xu Guixiang, director of the Xinjiang Communist Party in an interview on December 21. The Chinese government continues their systematic oppression of the Uyghur population even in the face of economic sanctions. In early December, U.S. Customs and Border Protection announced that it would be halting shipments from Xinjiang Production and Construction Corps unless it could be proved that products were not made with forced labor from detained Uyghurs or other minorities. 
Central Africa
Central African Republic
Throughout 2020, the United Nations High Commissioner for Refugees (UNHCR)  has overseen the repatriation of refugees in Cameroon back to the Central African Republic. On December 2, a second group of over 200 refugees voluntarily returned to CAR as part of the UNHCR's plan to repatriate a minimum of 1,500 CAR refugees by the end of 2020. 
During the election held on December 27, 14% of the polling stations were closed because of violence. CAR scheduled national elections for December 27, despite opposition calls to postpone voting due to escalating violence in the country. On December 25, armed combatants killed three UN peacekeepers and injured two after a truce was broken between the government and a rebel coalition. In a Human Rights Watch report released on December 23, it was noted that the situation in CAR continues to be unstable and unsuitable for a national election, given that five civilians have been killed within the past few days with thousands more fleeing conflict. CAR's election is recognized as a chance for the nation to prove itself after years of political turmoil and internal conflict. 
Cameroon 
Cameroon held regional elections in their English-speaking regions on the 6th of December, which prompted separatists to abduct tribal chiefs in English-speaking regions, resulting in the unfortunate death of two. A group of separatists attacked the city of Beau and kidnapped three chiefs from the Southwest region, while another group kidnapped a local chief belonging to the Babanki people in the Northwest region. As these bizarre actions made headlines, they also served to exemplify the disregard which separatists held towards the elections, and their long-time ask for "independence and a return to a federal state."
On December 19th newfound evidence confirmed that the Cameroonian government and business officials have ties to the Nigerian terrorist group, Boko Haram. This news came in a timely manner after the Cameroonian military arrested former parliamentarian, Blama Malla, when his cousin was caught transferring 10 cattle to Boko Haram. 
Meanwhile in the United States, Cameroonian asylum seekers continue to undergo horrific treatment and detention under Immigration and Customs Enforcement (ICE). Ever since ICE deported over 90 Cameroonians since October, Cameroonian asylum seekers are fearing for their lives. 
Democratic Republic of Congo
On December 1, the Médecins Sans Frontières (MSF) announced that it would be withdrawing its healthcare support for the Democratic Republic of the Congo's Kimbi and Baraka areas after repeated violence and attacks directed towards MSF staff throughout 2020. Amid escalating violence in the DRC, a new report from the United Nations, released on December 3, highlights that close to 21.8 million people are suffering from acute food insecurity, with conflict and COVID-19 being the main drivers of widespread famine and instability in the country. 
Since President Felix Tshisekedi took over the position of the former longstanding leader Joseph Kabila, the DRC's Parliament retains numerous allies of Kablia, with 300 of 500 Parliament members in opposition to Tshisekedi. On December 6, Tshisekedi announced possible plans to dissolve the current Parliament and hold elections for a new one, sparking protests and causing newfound political turmoil in the country. 
Refugees
Bangladesh announced on December 27 that it is planning to move 1,000 Rohingya refugees to the island of Bhasan Char after 1,600 were moved there earlier in the month. The government claims that this is meant to reduce overcrowding in refugee camps, but the international community has many concerns about whether the island is actually fit for refugees to live there.  The government has responded that people should take into account how these islands could help prepare refugees to be repatriated. Previous attempts at repatriation have failed because people were too scared to return to Burma.
Refugees at Bosnia's Lipa camp are living in freezing conditions without adequate blankets and other resources. They and other aid organizations have warned that they may die if conditions do not change.
On December 26, a confrontation between Syrian refugees in a Lebanese refugee camp and youth living in the area led to a massive fire that forced hundreds of refugees out of the camp.  Unfortunately, this was not an isolated incident. Resentment towards Syrian refugees has been increasing as a result of both a worsening financial crisis and blatant racism.  
–
Saroona Khilji is a psychology student at George Mason University, and a member of STAND. Saroona contributed the Armenia & Azerbaijan portion of this update.
Iyanu Osunmo studies international relations at Lawrence University and is a State Advocacy Lead. Iyanu contributed to the Sudan and South Sudan portion of this update.
Caroline Mendoza is a student at UCLA studying international development and STAND's co-Education and co-Burma AC Lead. Caroline contributed to the Yemen, CAR, and DRC portions of this update. 
Jenna Walmer is a graduate student at West Chester University of Pennsylvania working towards an M.A. in Holocaust and Genocide Studies and an M.A. in General Psychology. With STAND, she is the co-Education and co-Policy lead. Jenna contributed the Syria portion of this update. 
Saw Tar Thar Chit Ba is a student at Cheyney University of Pennsylvania majoring in Business Administration. Saw Tar Thar contributed to the Burma portion of this update. 
Grace Harris is a senior at Tampa Prep High School. She has been a member of her school's STAND chapter since her freshman year and currently serves as its president. With STAND, Grace is the co-Xinjiang and co-High School Outreach lead. Grace contributed to the Kashmir portion of this update.
Rohan Shah is a senior at the University of Chicago Lab School, and State Advocacy Lead for Illinois. He is involved in Model UN and Mock Trial at his school. Rohan contributed the East Turkistan portion of this update.
Jan Jan Maran is a student at George Mason University and is STAND's Burma Action Committee co-lead. Jan Jan contributed to the Cameroon portion of this update. 
Mira Mehta is a student at Westfield High School, and a co-lead of the Yemen Action Committee. Prior to this, she was the New Jersey State Advocacy Lead and served on the STAND Communications Task Force for two years. Mira contributed to the Refugees portion of this update.