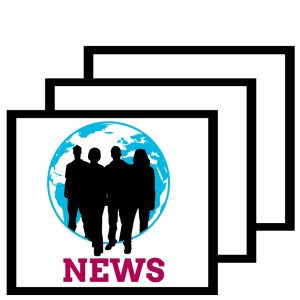 Sudan and South Sudan
Sudan
After missing his court appearance in late July, ousted president Omar al-Bashir's trial over corruption charges began August 17. He faces charges of foreign currency possession, corruption, illegal reception of gifts, all of which his lawyers say are baseless. According to the BBC, a detective told a Sudanese court that al-Bashir previously confessed to receiving millions of dollars from Saudi Arabia. Additionally, the Transitional Military Council's ruler, General Abdel Fattah al-Burhan, said that more than $113 million worth of cash in three currencies have been seized from al-Bashir's residence since May. Other than corruption charges, al-Bashir has been wanted by the International Criminal Court for war crimes, genocide, and crimes against humanity since June 2008, yet the military insisted throughout power-sharing negotiations that he will not stand trial for these charges.
On the same day the al-Bashir trial began, military and civilian leaders signed Sudan's long-awaited power-sharing deal. Drafted on August 4, the constitutional declaration describes the three-year interim Sudanese government that will pave the way for a transition to civilian rule. The TMC was supposed to be dissolved and replaced by a new Sovereign Council on August 18, but the process has been delayed. The Council is expected to be an 11-person coalition of five members chosen by the opposition, five chosen by the military, and one civilian member to be jointly chosen. For the first 21 months, a military general will lead the Sovereign Council until replaced by a civilian leader for the last 18 months. The Sovereign Council is meant to be the highest authority. The cabinet of ministers will hold executive power, and has not yet been chosen. Despite any concerns, the signing of the constitution was met with an outpouring of joy. Across Sudan, celebrations filled with music, poetry, and fireworks showed widespread optimism. Sara Abdelgalil of the prominent Sudanese Professionals Association (SPA) promised to "go back to the street" should the civilian-led government not be realized by the end of the three-year interim period. 
Notably absent from the signing were Sudanese women, who made up an estimated 70% of demonstrators and were vital to the protest movement despite being systematically targeted by soldiers. There will be one female civilian member of the Sovereign Council. 
Throughout the negotiations leading to the deal, security forces continued killing protestors in Omdurman and El-Obeid. In response, the TMC detained nine members of a paramilitary group, while rallies in Khartoum demanded justice for at least ten deaths, among which included four students. The U.S. Secretary for Political Affairs, David Hale, visited Sudan claiming that the U.S. needs to resolve longstanding issues with the country before considering its removal from the state-sponsored terrorism list. However, he did not discuss sanctions against the TMC's attacks on protestors. Now that the power-sharing deal has been signed, renewed calls for Sudan to be removed from the U.S. state sponsors of terrorism list in order to stabilize the deteriorated economy have been met with expert concerns that the military will continue to predominately hold power. 
South Sudan
Although South Sudan formally separated from Sudan in 2011, the border between the two nations—both embroiled in civil unrest—is permeable and controlled by non-state armed groups. On July 27, South Sudan and Sudan successfully negotiated with a military leader in control of the league of non-state armed forces along the border for an extension of this ceasefire along with permission for humanitarian provisions to cross. The President of South Sudan, Salva Kiir, is expected to continue exerting his influence over Sudan's new government as it comes into effect. 
Meanwhile, domestic security forces use unlawful detention and torture to intimidate the South Sudanese people. On July 30, Human Rights Watch called on the nation's security forces to charge or release six airport officials in government custody since November 2018. Similarly, the nonviolent youth action group Red Card Movement released a press statement on August 6 denouncing the non-fatal shooting of a female university student, Mary Agau, at a hostel in Juba. Their statement accused the South Sudanese government of failing to stop the abuses committed by security forces and called for a "peaceful and people-centered" revolution demanding "law, freedom, democracy and equality" for the people of South Sudan.
The International Organization for Migration's Displacement Tracking Matrix Mobility Tracking estimates 530,000 refugees have been repatriated since the signing of the peace accords in September 2018 between Kiir and opposition leader Riek Machar. While there have been a few notable exceptions, such as upticks in violence around Lei and uncomfortable delays in the ceasefire monitoring and verification process, the decreasing levels of violence put foreign direct investment (FDI) at $2 billion, up from $250 million in 2016-2017. The financial surge was primarily concentrated in the oil, mineral and agricultural industries, coming on the tail of the launch of the first South Sudanese mobile money service. Called M-Gurush, it aims to incorporate citizens, the vast majority of whom are without bank accounts, into the financial markets. However, the fragile peace has done little to decrease the availability of firearms. Some former soldiers are transitioning into rangers to protect the wildlife on national reserves that are severely threatened as a result of the conflict. 
Great Lakes of Africa
Democratic Republic of the Congo (DRC)
On August 1, the second-worst Ebola outbreak in history passed its one-year mark since the government of the DRC declared the outbreak in the North Kivu and Ituri provinces. The outbreak is now recognized as a global health emergency with over 2800 cases, of which about 1905 have resulted in death. The virus recently widened its geographic spread as cases were confirmed in South Kivu, the first cases in the province, and militia-controlled territory of North Kivu. The virus also earlier reached Goma, the capital of North Kivu on the Rwandan border and a hub for international trade. Only one confirmed case in the city was enough for the WHO's global health emergency declaration, and since then there have been at least three more cases with 12 more people instructed to undergo testing. Rwanda temporarily closed its border with DRC on August 1, causing panic for Congolese and Rwandan citizens who rely on crossing the border daily for work, and a food price surge for border towns. Facing heavy international criticism, Rwandan authorities reopened the border after eight hours. Despite its continued spread, renewed hope followed two experimental drug trials in Congo improving survival rates of Ebola by 90%. 
The security of health workers has been an ongoing issue throughout the epidemic, hindering response capacity. On August 12, three local doctors were charged with killing a Cameroonian WHO doctor after a military prosecutor accused them of plotting the assassination in connection with an armed group. However, without the release of their colleagues, the local Butembo branch of the DRC's national doctors council threatened to go on strike. Additionally, a report by the Kivu Security Tracker and Human Rights Watch released that 1900 civilians have been killed by the over 130 active armed groups in the Kivu provinces over the past two years alone. This violence and the mass displacement it causes complicate aid workers' ability to track high-risk patients and contacts, revealing flaws in current response plans.
The Congolese government's new Ebola response coordinator, Jean-Jacques Muyembe, said that with over half of Ebola cases going unidentified, the epidemic could last for at least two or three more years. As one of the scientists who discovered the Ebola virus in the 1970s, Muyembe's appointment as Ebola response coordinator has calmed some concerns that Ebola response would be politicized. Still, controversies around the recent elections remain, with the Lamuka opposition party reaffirming their December victory. After a recent conference, they called on Congolese politicians and civil society to continue fighting for democratic values and the rule of law in order to improve living conditions for Congolese citizens. 
Middle East
Yemen
After southern separatists backed by the United Arab Emirates (UAE) took control of the presidential palace located in Aden, the interior minister of the internationally recognized Yemeni government admitted defeat to the UAE on August 11. Clashes in the southern port city of Aden, sparked by Houthi missile and drone attacks after the UAE announcement of military drawback, prompted the UN to call for a de-escalation of violence that left at least 40 dead and 260 injured. With the UAE-backed Southern Transitional Council (STC) defeating forces loyal to the Saudi Arabia and the Yemeni Hadi government, infighting over Aden indicated a widening fracture in the Saudi-led coalition. The International Crisis Group stated that these clashes "threaten to tip Southern Yemen into a civil war within a civil war." The STC vacated key posts of the Hadi government, including the palace and the central bank, on August 17 under the supervision of a Saudi-UAE delegation. However, they still hold government military bases and support of civilians living in southern Yemeni provinces, as seen through the thousands who demonstrated in Aden for their support of the STC. An end to the infighting is still unclear, with Saudi Arabia calling to host a summit to resolve the crisis. However, the Hadi government refuses to attend unless what they call a "coup" by the STC ends, and the UAE has not actually asked the STC to give back full control. 
In the north, the Houthis carried out a large scale drone attack on a remote Saudi oil and gas field. Though the attack did not result in deaths nor disruption to operations, Houthi spokespersons have promised larger, more aggressive attacks should Saudi Arabia retaliate. Previous Houthi attacks on Saudi oil tankers during May and June resulted in airstrikes by the Saudi coalition on urban centers, which are mainly controlled by the Houthis, like the capital Sana'a. 
The UN's World Food Program (WPF) and the Houthis have reached an agreement to resume WPF food aid programs for citizens in rebel-controlled parts of Yemen. Aid had been suspended in June because Houthis fighters were accused of stealing food this past December. This halt affected about 850,000 civilians, according to the UN, though nutrition programs for malnourished children and pregnant or nursing mothers were maintained. The Houthis' website stated that the deal included a biometric database of civilians in need of aid. This database includes fingerprints, facial recognition, or iris scanning and is used to hopefully "benefit the neediest."
Syria
The Russian-led bombing campaign which began in April came to a brief stop after leaders of relevant factions brokered a truce on Friday, August 2. Syrian state media said that the ceasefire would continue so long as armed groups in the region followed through with a 2018 agreement which aimed to create a buffer zone in the region. This agreement also mandated that the groups "retreat 20km from demilitarised areas around the rebel stronghold, as well as withdraw their heavy weapons from the front lines."  
Within three days, the ceasefire was broken as the main opposition group in control of Idlib stated that they would not withdraw from the buffer zone. The Syrian government declared the ceasefire officially over on Monday, August 5. By early Thursday afternoon, Syrian Observatory for Human Rights reported at least 49 air raids in 10 locations. These air raids have made the past week the "bloodiest in three months." Notably, many of these air raids are targeting health facilities and schools, leading to a call from over 10 members of the UN Security Council to set up an inquiry as to why hospitals have been singled out in the raids. Since the Russian-led campaign began in April, at least 46 healthcare facilities have been attacked in the rebel-held Idlib and Hama provinces, and the UN has documented over 500 civilian fatalities across Syria. 
Between August 15 and August 17, at least 24 civilians were killed by airstrikes. Among those killed are seven members of one family and a pregnant woman and her unborn child. The coalition maintains that they are targeting terrorist groups, not civilians. Turkey and the U.S. are in the process of establishing a safe zone in northeast Syria. Little information has been released as to the details of the safe zone or how it will be operated.
Southeast Asia
Burma
The Burmese government sent an 11 person task force to the Rohingya refugee camps in Bangladesh to discuss repatriation in late July. They have controversially mandated that returning Rohingya must register for identification cards. Human rights critics have argued that this will only further discrimination for the minority group. On the other side of the country, some Burmese people who fled decades earlier have agreed to return to the country after living in Thailand. This voluntary repatriation is part of a larger push for repatriation from the Burmese government across ethnic groups. 
In addition to crimes against the Rohingya people, the Burmese government is restricting the rights of their citizens in other ways. Villagers in the Kachin state, for example, are not receiving compensation for land stolen by the army. This land contained crop fields and homes, as well as a community graveyard. Burmese fleeing from this persecution and other crimes from the government have desperately searched for work and freedom in other places. This has been especially problematic for the many Burmese women who seek work in China, and who have found themselves in horrific and exploitative trafficking situations.
For those remaining in Burma, there are 941,351 people in need of humanitarian assistance, according to UNICEF. Assistance is primarily limited due to a lack of adequate funding and restrictions set up by the Burmese government. UNICEF still has a funding gap of 66%, severely threatening their ability to help those in need in the region. Additionally, the Burmese government allows limited access to the regions in most dire need of assistance, restricting the ability of UNICEF and other international aid organizations to create effective change even if proper funding were actualized. 
For the first time since the military began systematically targeting the Rohingya and other ethnic groups, UN investigators have reported evidence of "genocidal intent" from at least six high-ranking members of the Burmese military. The final report of the fact-finding mission suggests that these officials should face prosecution for genocide, crimes against humanity, and war crimes. 
Emerging Crises
Venezuela
On August 19, progress in Venezuela's political crisis seemed possible as allies of Maduro claimed new elections could be considered. Talks in Barbados between the rival leaders Maduro and Guaido, most recently due to Maduro accusing Guaido of celebrating U.S. sanctions on government assets, have continuously broken down. Now, with opposition leaders to speak this week with U.S. officials in Washington, the Maduro government tentatively agreed to a presidential vote, contingent on the U.S. lifting sanctions. U.S. sanctions on Venezuela exacerbate the nation's unprecedented economic crisis and have been criticized as hurting the people more than the government. Additional sanctions on Venezuelan government officials were placed on August 5, targeting anyone supporting Maduro government. 
These recent sanctions spurred an increase of Venezuelan migrants in what is expected to become the world's largest human migration by the end of 2020. Though typically relatively open to receiving Venezuelans, Latin American countries have begun implementing restrictions as the Venezuelan migration crisis has worsened since 2018. The exodus of Venezuelan migrants and refugees is now being met with rising xenophobia in countries such as Peru, the second-largest receiver of Venezuelan migrants and refugees. While other countries create legal barriers to incoming migrants, Colombia is struggling to manage the 1.4 million Venezuelans at the border. In addition to Colombia's inability to handle anticipated "humanitarian shockwaves," a recent report by Human Rights Watch revealed that armed groups at the Venezuela-Colombia border are committing abuses against civilians. The report follows a statement by President Maduro that two missing Revolutionary Armed Forces of Colombia commanders were "welcome" in the country, raising fears that Venezuela could become a haven for armed groups. 
An additional issue underlying the Venezuelan crisis is the plight of the Wayuu, an indigenous group of shepherds in South America. The Wayuu began leaving Venezuela in late February 2019 to settle in indigenous lands in Colombia in hopes of finding stability from Venezuela's economic desperation. As of late July, the Wayuu have been struggling to survive in Colombia's Guajira Desert, where running water and electricity do not reach and children have since died of malnutrition.
–
Abby Edwards is a junior in the Dual BA program between Columbia University and Sciences Po Paris and serves on the STAND USA Managing Committee. Prior to this, Abby served on the Managing Committee of STAND France and worked as an intern for the Buchenwald Memorial, the Journal of European and American Intelligence Studies, and conducted research for the US Department of State – Office of the Historian. This summer, Abby conducted research on memorialization and reconciliation in Cambodia as a Junior Research Fellow with the Center for Khmer Studies. Abby contributed the Syria portion of this update.
Aisha Saleem is a sophomore at Barnard College, and a member of STAND's Managing Committee. Previously, Aisha was a task force member where she contributed to monthly blogs and op-eds about genocide-related issues around the world. She is also interested in current issues in education and enjoys doing neuroscience research. Aisha contributed to the Yemen portion of this update.
Maya Ungar is a student at the University of Arkansas, and a member of STAND's Burma working group. Previously, she was STAND's Southeast Asia Education coordinator. Outside of STAND, Maya has interned at the State Department, Peace Corps, and a nonprofit focused on Middle East peacebuilding. Maya contributed to the Burma portion of this update. 
Rachel Hobbs is a new graduate from the University of California, Berkeley, and a volunteer activist with STAND. She wrote about economic foreign policy for the Berkeley Economic Review, and she works part-time for Naval Information Warfare Center. Rachel contributed to the South Sudan portion of this update.
Megan Smith is a senior at the University of Southern California and a member of STAND's Managing Committee. Previously, she has served on the Policy Task Force of STAND France during her junior year and as California State Advocacy Lead during her sophomore year. Outside of STAND, she has interned at Dexis Consulting Group (Washington, DC), DigDeep Water (Los Angeles), and HAMAP-Humanitaire (Paris). Megan contributed to the DRC, Yemen, Venezuela, and Sudan portions of this update.