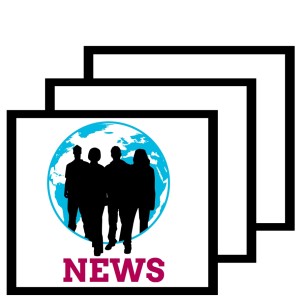 Sudan and South Sudan
Sudan
Protests continue in Sudan after a power-sharing deal with the Transitional Military Council (TMC) signed on July 17. The power-sharing agreement is expected to be formalized with a constitutional agreement between opposition and military leaders to begin a three-year transitional process to civilian rule. Protesters remain concerned that this agreement will benefit politicians and military leaders without addressing their demands.
Armed groups based out of Darfur, South Kordofan and Blue Nile signed on to the agreement after previously refusing due to ongoing conflicts in their regions. In Addis Ababa talks, they reconciled with the rest of the opposition over an agreement to address the causes of conflict and establish a peace accord. 
The United States decided not to sanction Sudan over last month's attacks on protesters, citing concerns that sanctions might damage ongoing peace talks between protest leaders and the TMC. They did, however, back the investigative committee appointed by the public prosecutor looking into the attacks. The senior investigator, Fath al-Rahman Saeed, recently reported a higher death toll than former official estimates. According to the committee, 87 people died and 168 were wounded during the violent breakup of the Khartoum protest site. However, these new figures are still controversial. An opposition representative claims that the death toll is closer to 130 and that the committee was formed to "conceal the truth." While the committee did charge some officials with crimes against humanity, they did not uncover any incidents of rape despite reports from local medics and protestors clearly stating otherwise. The TMC, meanwhile, arrested at least 16 military officials over a coup attempt on July 11. They claim that the officials were attempting to fully restore the former regime. 
South Sudan
Since the South Sudanese civil war began in 2013, around 400,000 people have been killed. In a July 3 report by the UN Mission in South Sudan (UNMISS), new statistics show that nearly 56,000 civilians have been displaced internally, with another 20,000 refugees in neighboring Uganda and Democratic Republic of Congo (DRC). The conflict has only intensified since the signing of a peace deal last September: the UN reports 175 cases of rape between September and December 2018, 49 of which involve child victims. Sexual violence remains a major issue as survivors are often ostracized by their families and communities. In the same period, at least 104 people were killed and 187 abducted. Today, a record 7 million people—over 60% of South Sudan's population—face severe hunger. While largely derivative of the ongoing conflict, late rainfall and continuing economic crisis led to food shortages that further increased hunger levels.
Crackdowns on opposition members have escalated with recent door-to-door searches of homes believed to house suspected members of the Red Card Movement (RCM), a youth movement which organizes peaceful protests. Last May, the South Sudanese Information Minister threatened members of the RCM with deadly consequences if they continued to organize and take part in protests. Meanwhile, South Sudanese president Salva Kiir has encouraged the return of opposition leader Riek Machar. Machar stated that he would be willing to enter peace talks if certain conditions, such as the lifting of his house arrest, are met. 
Near the border with Sudan last week, a UN peacekeeper and six civilians, including one child, were killed during a routine patrol. The identity of the attackers remains unknown. On the border with DRC, the neighboring country's deadly Ebola outbreak is a growing concern. Despite increased border screenings, infected persons could feasibly cross the border without detection during the disease's 21-day incubation period. At least one case of Ebola has been reported near the border. South Sudan is highly unprepared to face an Ebola outbreak due to the damage and destruction of many health facilities during the civil war.
Great Lakes of Africa
Democratic Republic of the Congo (DRC)
Security threats continue to hinder the capacity of Ebola response efforts following the long-awaited global health emergency declaration by the World Health Organization (WHO). Two attacks in the North Kivu region targeted health workers soon after President Tshisekedi announced he would spearhead Ebola response alongside a team of experts. This decision shifts responsibility for managing DRC's Ebola crisis from health minister Oly Ilunga Kalenga, who has resigned. In his resignation letter, Kalenga criticized the President's creation of competing chains of command and denounced outside pressure to deploy a second vaccine. 
Eradicating the Ebola virus in the DRC has continuously proven to be not only a medical issue, but a political and social one as well. DRC faces concurrent and interconnected emergency situations. Mass displacement, food insecurity, sexual violence, health epidemics, increased armed group activity, and lingering election questions exacerbate humanitarian needs, with violence as the main driver. According to the UN, at least 350,000 people in the Ituri province and more than 180,000 people in the South Kivu province have been displaced by the surge in intercommunal and armed group violence. The increase in ethnic clashes, especially between Lendu farmers and Hema herders, is also interrupting the return process which had been slowly increasing in 2018 for refugees affected by decades of conflict. 
Middle East
Yemen
On July 15 and 16, representatives of the Saudi-backed government of Yemen and the Houthi rebel group met on a neutral UN ship to negotiate the withdrawal of forces from Hodeidah. This could indicate a de-escalation that the UN hopes will allow for food and humanitarian aid to be brought into Yemen and one set forth by the Stockholm ceasefire deal made last December. Despite the attempt at peace and negotiation, both sides continue fighting. The Saudi-led military coalition sent airstrikes to target five Houthi air defense sites in Yemen's capital of Sana'a while the Houthis take credit for drone attacks in the King Khalid Air Base in Saudi Arabia. Following the recent partial withdrawal of United Arab Emirates forces from Yemen, which reduced military presence there but did not withdraw all troops, Sudan also declared a withdrawal from the Saudi-led coalition and claims to have already removed forces from three unnamed areas.
For the third year in a row, on July 26 the UN blacklisted the Saudi-UAE coalition, the Houthis, and Yemeni government forces for the killing and injuring of children throughout 2018. Of the 1,689 children killed and injured in Yemen last year, the coalition caused 729, Houthi rebels were responsible for 398, and Yemeni government forces caused 58. These tragic and preventable casualties often resulted from attacks on civilian areas such as schools and hospitals. Despite pressure from the UN to end these atrocities, no change has occurred. 
Recent statistics from the United Nations High Commissioner for Refugees (UNHCR) report that 24.1 million Yemenis are in need of some form of aid and 3.65 million are displaced, over 80% of whom have been displaced for over a year. Yemeni civilians continue to face the brunt of the violence of the five-year war as airstrikes repeatedly target schools, hospitals, and healthcare facilities. Humanitarian aid is obstructed and millions live in near-famine conditions. The humanitarian crisis is only worsening. 
Syria
The Russian-led bombing campaign which began in April continues in the northwestern province of Idlib. Most recently, the Syrian air force conducted an airstrike on a popular village market, killing an estimated 31 people. Both the Russian defense ministry and Syrian state media deny targeting civilians, asserting that their campaign is focused on destroying terrorist strongholds in the region. The Syrian Network for Human Rights (SNHR) reports that the Russian and Syrian coalition targeted 31 civil defense facilities, 37 medical centers, and 81 schools since the beginning of the campaign. In addition to airstrikes, Russia has deployed ground troops to fight with Syrian troops in the rebel-held region. 
Violence continues to escalate on all sides of the conflict. Najat Rochdi, Senior Humanitarian Advisor to the UN Special Envoy to Syria, reports that nearly 12 million people need humanitarian aid in Syria. Many refugee camps are overcrowded and operating unsustainably. In the Al Hol camp in northwestern Syria, for example, over 11,000 family members of IS fighters, including 29,000 children, are virtually stateless—their home nations refuse to repatriate them for fear of the complications of trying IS fighters in court. 
Southeast Asia
Burma
Recent statistics from Human Rights Watch show that since August 2017, more than 730,000 Rohingya Muslims have fled to neighboring Bangladesh to escape genocide in Burma. Rohingya refugees living in internally displaced persons (IDP) camps are at risk of further injuries and displacement due to impacts from monsoons. Since the beginning of July, 136 natural disaster incidents have affected 18,000 refugees in Cox's Bazar, the world's largest refugee settlement. Landslides and flooding during the first week of July displaced 6,000 refugees, damaged over 3,500 shelters and facilities, and killed two people. Although aid agencies have improved living conditions, established monsoon preparedness within camps, and strengthened local infrastructure, their efforts have been critically underfunded. The 2019 Joint Response Plan for the humanitarian crisis has only received $301 million out of the $920 million needed to fully assist Rohingya refugees and communities in Bangladesh. 
Violence in Burma continues to surge as new allegations of war crimes arise. In Rakhine state, Burma's military is engaging in renewed conflict with the Arakan Army. The Arakan Army, an armed insurgency group comprised mostly of ethnic Rakhine people, has been fighting for self-determination and promoting national interests of the Rakhine. UN Special Rapporteur on Myanmar Yanghee Lee stated that both sides of the conflict may be committing war crimes after multiple reports of deaths during army interrogations. These crimes have flown under the radar because of the Burmese authorities' internet shutdown in late June. 
Thousands of citizens demonstrated in the streets of Yangon, Burma's largest city, both in favor of and against proposed amendments to the constitution which would lessen military power. Hundreds of citizens and activists in support of the change gathered at the Sule Pagoda wearing red headbands that read "Amend the 2008 Constitution." State Counsellor Aung San Suu Kyi is advocating for amendments despite opposition from military lawmakers. Her party, the National League for Democracy, holds the majority seats in parliament but without the support of fellow lawmakers, the amendments will fall short of the required 75% majority needed to pass. In a separate protest, several thousand citizens rallied against the reform calling for limitations on presidential candidates and preservation of the 2008 Constitution. 
Emerging Crises
Venezuela
Venezuelan refugees are a part of Latin America's largest forced migration flow in history. The refugee crisis is second worldwide only to that of Syria with over four million Venezuelans fleeing the country to date. There is little to no indication that the crisis will improve anytime soon. Within Venezuela, political and economic crisis has manifested through corruption, another nationwide blackout, food insecurity, and the potential reemergence of the black market. A third round of talks between the Maduro government and a team representing Juan Guaidó was held in Barbados last week. There was slight movement, but still no sign of the concrete agreement needed to move forward.
A week after the U.S. accused a Venezuelan fighter aircraft of "aggressively shadow[ing]" an American jet on July 19, Maduro's party claims that it is "likely" that U.S. marines will enter soon. U.S. officials have recently attributed a massive corruption scheme to Maduro and his family, business partners, and government colleagues, that stripped away millions of dollars from a program meant to feed Venezuela's malnourished population. The Trump administration continues to hold contradictory policies. While denouncing humanitarian abuses and corruption, the administration refuses to grant temporary protected status to Venezuelans in the U.S. 
On July 22, 14 Venezuelan states lost electricity in the second widespread blackout since the nationwide failure in March. Experts predict that these widespread blackouts could become the new normal after years of corruption have eroded Venezuelan energy capacity. The blackouts have only exacerbated the hyperinflation that has caused food shortages and lack of medical provisions. Maduro blames the country's economic failure on U.S. sanctions aimed at removing him from office. While the sanctions, which target corrupt individuals in state-run oil entities, did not instigate the collapse, they give Maduro the opportunity to displace blame from his government onto countries issuing sanctions. 
Mali
The Islamic State in West Africa has established a strong presence in Mali, despite a 2015 peace deal signed between the Malian government and internal separatist forces to quell the country's internal conflicts. Rates of ethnic and jihadist violence have increased greatly since the beginning of 2019, with the killing of 110 Malian villagers by Islamic extremists in late March a standout example of the violence. In response, the United Kingdom announced on July 22 that it would be deploying 250 troops for a UN peacekeeping mission in early 2020. British concern of the violence in Western Africa and the greater Sahel region is also seen through the formation a Joint Sahel Task Group in London, which aims to address areas that have been hard-hit by al Qaeda and Islamic State-linked attacks. 
On July 16, the US State and Treasury Departments announced that they would be blacklisting two individuals for allegedly leading al-Qaeda's Malian branch. The move serves to counter the growth of Jama'at Nasr al-Islam wal Muslimin, the official al-Qaeda branch in Mali designated by the U.S. State Department as a terrorist organization in September 2018. French efforts to reduce violence in the Sahel can be seen through Operation Barkhane, a cross-border counter-terrorism effort headed by France and five West African nations. On July 19, an aircraft organized with Operation Barkhane killed 9 alleged terrorists on the Mali-Niger border, the most recent action in a string of Barkhane force activity within the past month, including the 20 alleged terrorists killed in early June and 18 more in late June. 
–
Alison Rogers is a junior International Studies and Journalism student at Baylor University, and the STAND Advocacy Lead for Texas. She is also an Enough Project Student Upstander. Alison contributed the Sudan portion of this update.
Abby Edwards is a junior in the Dual BA program between Columbia University and Sciences Po Paris and serves on the STAND USA Managing Committee. Prior to this, Abby served on the Managing Committee of STAND France and worked as an intern for the Buchenwald Memorial, the Journal of European and American Intelligence Studies, and conducted research for the US Department of State – Office of the Historian. This summer, Abby will be conducting research on post-conflict education in Cambodia as a Junior Research Fellow with the Center for Khmer Studies. Abby contributed the South Sudan and Syria portions of this update.
Megan Smith is a rising senior at the University of Southern California, where she will be working to reestablish a STAND chapter, and is an incoming member of STAND's Managing Committee co-leading education and outreach. Previously, she has served on the Policy Task Force of STAND France during her junior year and as California State Advocacy Lead during her sophomore year. Outside of STAND, she interned at the nonprofits DigDeep (Los Angeles) and HAMAP-Humanitaire (Paris) and currently works at Dexis Consulting Group (DC). Megan contributed the DRC and Venezuela portions of this update.
Grace Harris is an incoming junior at Tampa Preparatory School in Florida, where she serves as the president of her STAND chapter. She also serves on STAND national's Sudan and Yemen Action Committees, and will be STAND's State Advocacy Lead for Florida in the 2019-2020 academic year. Grace contributed the Yemen portion of this update.
Claire Sarnowski is a STAND Managing Committee member and a rising sophomore at Lakeridge High School in Oregon. In 2019, Claire introduced legislation to make Holocaust and genocide education mandatory in Oregon schools. Over the 2019-2020 academic year, Claire will be working to boost STAND's grassroots fundraising efforts and work with communities to launch their own genocide education initiatives. Claire contributed the Burma portion of this update. 
Caroline Mendoza is a STAND Managing Committee member and an incoming senior at Cerritos High School in California. She served as STAND's 2018-2019 West Region Field Organizer, and on STAND's Burma and Yemen Action Committees. In her free time, Caroline participates in Model United Nations, marching band, and Girl Scouts, and pursues Holocaust and genocide education. Caroline contributed the Mali portion of this update.