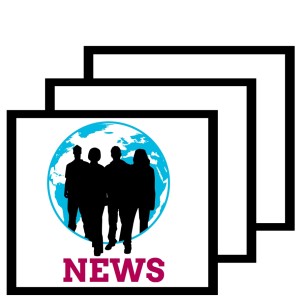 Sudan and South Sudan
Sudan
After Mohamed Mattar, a Sudanese engineering student, was killed protecting two people during the massacre of protesters in Khartoum on June 3rd, his blue profile picture became the symbol for the online #BlueforSudan movement. Worldwide, people changed their social media profile pictures to that shade of blue to honor him and the other victims of the Rapid Support Forces (RSF) and to show solidarity with the civilians continuing to protest the Sudanese government.
Transitional Military Council (TMC) cut internet access after the June 3 massacre to stifle the information released about its crimes. As of Tuesday, July 9, a court-ordered restoration of landline phone connections has been implemented, technically ending the blackout, but leaving many still disconnected. Mobile connections have not yet been restored. This partial restoration of internet access in Sudan comes as the result of a power-sharing agreement between the TMC and civilian protest leaders. This agreement sets out a plan for a military leader for the first 21 months, followed by a civilian leader for the next 18 months and then a democratically-elected president after the interim period. 
It is likely that people such as the head of the RSF and deputy head of the TMC Mohamed Hamdan "Hemeti" Dagalo, who is accused of human rights atrocities in the Darfur Genocide, will maintain significant power. Furthermore, the inquiry into the June 3 massacre will not hold the military accountable. Many women and members of marginalized groups fear that they will be excluded from power, especially in regions recovering from immense violence such as Darfur. It seems best to look at this new agreement with optimistic cautiousness; it may turn out well for the people of Sudan but it may, like many agreements of the past, fall through. Awareness is still of the utmost importance. 
South Sudan
Eight years after South Sudan declared independence from Sudan, the country is still rife with conflict. President Salva Kiir apologized for conflict and government mismanagement contributing to the ongoing economic crisis in his eight-year Independence Day speech. Still, a recent UN report documents increased conflict in Central Equatoria in South Sudan since Kiir and rebel leader Riek Machar signed a peace agreement last year. Although violence has decreased elsewhere in the country, hundreds have been killed or abducted in Central Equatoria and many women and girls have been subjected to rape and sexual violence. Here, ongoing territorial contests between government forces, rebel groups who did not sign the peace agreement, and forces allied with Machar lead to deliberate and accidental civilian deaths. This surge in attacks has forced over 56,000 people to flee their homes, becoming internally displaced within South Sudan, and another 20,000 to escape to Uganda and the Democratic Republic of the Congo. 
Great Lakes of Africa
Democratic Republic of the Congo (DRC)
Over the past month, the total number of reported Ebola cases rose to 2,418, with 1,630 reported deaths, according to the latest situation report from the World Health Organization. No new cases have been reported in the town from which the outbreak originated, but the virus continues to spread to new towns throughout the North Kivu and Ituri provinces. One case was recently reported near the border with South Sudan; since last month, there have been no cases reported in Uganda. On July 15, a case was confirmed in Goma by the Rwandan border, but the responsiveness indicates that the chances of its spread in this region are low. However, the response capacity in the North Kivu and Ituri provinces is still hindered by the widespread distrust of public health and government officials amongst a population so long afflicted by violence. Rumors that the Ebola virus was brought into the region to target the historically victimized population are widespread and largely believed.  
In recent months, violence has increased. Displacement due to revived conflict, totalling at about 300,000 displaced persons since June, exacerbates the difficulty of tracking patients at risk of Ebola. In addition to extreme public health concerns, the resurgence of violence in the Ituri province prompted President Felix Tshisekedi to describe the longstanding conflict between Lendu farmers and Hema herders as "attempted genocide." In early July, he launched an offensive backed by UN peacekeeping mission MONUSCO, Uganda, and Rwanda in an attempt to end the communal violence. According to Al Jazeera, Congolese refugees arriving in Uganda report extreme brutality; local officials say that at least 161 people were killed in one attack, all of whose bodies were found in a single mass grave. It is an incredibly complex region, with current violence further destabilized by neighboring conflicts such as the Rwandan genocide of the mid-90s, the presence of numerous local militias and foreign armed groups, and an abundance of lucrative resources like gold and cobalt.
While President Tshisekedi spoke out about genocidal conflict plaguing the Ituri province, police fired on protestors in the capital of Kinshasa as well as the city of Goma according to Human Rights Watch. Protestors are calling on Congolese authorities to investigate excessive use of force against the peaceful protestors of the Lamuka coalition, which backed Martin Fayulu during the recent presidential elections. On June 30, they gathered to protest widespread corruption and election fraud, but were met with teargas, live ammunition, and beatings. 
On July 8, General Bosco Ntaganda, also known as "The Terminator," was convicted by the International Criminal Court of 18 counts of crimes against humanity and war crimes. First indicted in 2006 for his role in atrocities between 2002-2003, he now faces a maximum life sentence. 
Middle East
Yemen
Since 2014, the civil war in Yemen has killed more than 16,000 civilians and left more than 12 million people on the verge of starvation. The Armed Conflict Location & Event Data Project (ACLED) partnered with Yemen Data Project and determined that there have been more than 91,600 conflict-related fatalities in Yemen since 2015. Around 67% of all reported civilian fatalities have been caused by Saudi-led coalition airstrikes. They also found 2018 to be the deadliest and most violent year on record. A UN Security Council report covering the period from April 1, 2013 to December 31, 2018 determines that children are paying the highest price for the war. During that period, there have been 11,779 violations against children in Yemen. Maiming and killing were the two main violations, primarily caused by airstrikes and ground fighting. Additionally, underreported instances include sexual violence, recruitment and use of children in war and attack on schools and hospitals. 
Five years into the war, the United Arab Emirates (UAE), a key member of the Saudi-led coalition, has decided to withdraw most of its forces from Yemen. However, they plan on leaving behind Emirati trained forces and maintaining its Al-Mukalla base for counterterrorism operations. The Houthis have also led missile and drone attacks on Saudi cities and airports since June 2019. One of the most recent drone attacks struck Abha airport on July 2 and nine civilians were injured. These attacks escalate tensions as the UN and the international community attempt to negotiate peace in Yemen. Diplomats from the UAE claimed that the UAE can always send troops back to Yemen, where Abu Dhabi has built strong local allies with tens of thousands of fighters.
Syria
The northwestern province of Idlib continues to be the focus of an ongoing Russian-led bombing campaign which began in April. 544 civilians, including 130 children, have been killed and over 2,000 have been injured as a result of strikes. These attacks have included the use of cluster munitions and incendiary weapons targeting largely civilian areas. The Russian government attempted to justify ongoing attacks by arguing that they are responses to al-Qaida action and a failed ceasefire deal between Turkey and Russia last year. 
Over 300,000 people have been pushed from their homes since the attacks began in April, moving closer to the Turkish border. As the campaign continues, reports have determined that three million civilian lives are at risk, including at least one million children. 
In Lebanon, which hosts the most refugees per capita in the world including 1.5 million Syrians, refugees are blamed for the country's economic crisis and pressured to leave. Syrian refugees in the region of Arsal were given until July 1st to demolish shelters that were made of any material deemed more permanent than timber and plastic sheeting. Simultaneously, refugees have been targeted with an increase in arrests and deportations, confiscation and destruction of property, curfews, and limits to education and employment access. 
Southeast Asia
Burma
Many of the 100,000 ethnic Kachins living in 140 internally displaced persons (IDPs) camps continue to suffer from the effects of war since the ceasefire broke between the KIA and Burmese military eight years ago. As the Burmese government blocks IDPs from receiving aid in food, healthcare, shelter, and sanitation, prayers were said in the mountains of Kachin state on June 14. Moreover, an ethnic Kachin woman was found brutally murdered in an IDP camp on July 4. 
Burmese authorities also gave orders for the shut down of the internet in nine townships located in Rakhine and Chin states on June 20, which allowed for war crimes to go unnoticed as the Burmese military approached fighting with the local Arakan Army. In addition to these crimes, reports have found that cybercrimes, including online fraud and online sexual violence, have been increasingly on the rise since 2015. The U.S. expressed their disapproval of the situation on June 29 by joining calls for Burma to end the internet shutdown. On July 3, UN investigator Yang Hee Lee reported that new war crimes have appeared amidst the internet blackout, although the Burmese military constantly deny such allegations.
In response to atrocities against the Rohingya, International Criminal Court Prosecutor Fatou Bensouda filed a request with judges on July 4 to open up an investigation of crimes against humanity committed by the Burmese government against the ethnic group. On July 6, hundreds took to the streets in marches supporting the "Justice for Victoria" movement, a response to a toddler rape case that has become a campaign against sexual violence. In regards to Burma's 2020 elections, speculators like Ma Htoot May believe that the NLD's actions in the past year alone and inaction of Aung San Suu Kyi have lessened the party's appeal to the public and that ethnic parties will thus have a higher chance of winning. On the morning of July 10, Burmese nationals, including the brother of the Arakan Army Chief General, were arrested in Singapore for their ties to the Arakan Army, in which they organized Burmese individuals living within the country to financially support the rebel armed group. Singapore plans to deport them.
Emerging Crises
Venezuela
Last week, talks began in Barbados between the Venezuelan opposition and the government of President Maduro. Mediated by Norway, both sides returned on Thursday with no announcement of a deal. During this break, two members of Juan Guaido's security detail were detained for attempting to sell rifles during Guaido's failed April 30 attempt at removing Maduro from power. Though talks were confirmed to continue into this week with an announcement from the opposition on Sunday, the arrests are expected to exacerbate tensions. The government will bring the weapons accusation against the opposition during the coming round of negotiation, while Guaido remains steadfast that the arrests are based on false evidence as a part of intimidation efforts. There is fear that talks will continue to stall as the Western Hemisphere's worst humanitarian crisis in recent memory continues to worsen. 
As the current government struggles to handle its worsening political and economic crisis, the United Nations recently released a report documenting 18 months of extrajudicial killings perpetrated by the Venezuelan special forces. Though the Venezuelan Foreign Ministry denounces the reports, the investigators give abundant evidence of the witness-described "death squads" killing thousands for resisting authority, cover-up of the deaths, and an overall system of suppression. United Nations human rights officials fear that the special forces and other armed groups are used by the government to control their population by fostering widespread fear. Briefly following the UN report, an international legal watchdog organization, the International Commission of Jurists, said that the government has seized the legislative and judicial branches of the Venezuelan government, leading to the breakdown of the rule of law. 
Mali
Violence in Mali has been steadily escalating with clashes between the Fulani and Dogon ethnic groups, where the UN Multidimensional Integrated Stabilization Mission in Mali recorded 488 Fulani deaths and 63 Fulani-caused deaths since the beginning of 2018. The ethnic violence between the Fulani and Dogon groups stems from long-fought battles over land and resources after Amadeus Koufa, a Malian preacher, started recurring Fulanis for an armed group in 2015. 
On June 19, 2019, an estimated 38 people were killed after Fulani communities attacked Dogon villages in the Mopti region. Dogon militiamen retaliated on July 1, when an attack on a village of Fulani herders left 23 dead and 300 missing. 
Civilians began to respond to the escalation in violence when, in late June, an estimated 5,000 organizers gathered in Mali's capital to demand an end to the recent attacks. The events in Mali have also gained international attention due to the wide speculation that the growing population of Islamic extremists in the area has inflamed tensions after the recent killing of 10 peacekeepers in Mali. On July 10, the UN Secretary-General urged the international community to support West Africa's fight against armed groups, stating that the violence started in Mali and has spread to Burkina Faso and Niger.
–
Grace Harris is an incoming junior at Tampa Preparatory School in Florida, where she serves as the president of her STAND chapter. She also serves on STAND national's Sudan and Yemen Action Committees, and will be STAND's State Advocacy Lead for Florida in the 2019-2020 academic year. Grace contributed the Sudan and South Sudan portions of this update.
Megan Smith is a rising senior at the University of Southern California, where she will be working to reestablish a STAND chapter, and is an incoming member of STAND's Managing Committee co-leading education and outreach. Previously, she has served on the Policy Task Force of STAND France during her junior year and as California State Advocacy Lead during her sophomore year. Outside of STAND, she interned at the nonprofits DigDeep (Los Angeles) and HAMAP-Humanitaire (Paris) and currently works at Dexis Consulting Group (DC). Megan contributed the DRC and Venezuela portions of this update.
Aisha Saleem is a rising sophomore at Barnard College, and a member of STAND's Managing Committee. Previously, Aisha was a task force member where she contributed to monthly blogs and op-eds about genocide-related issues around the world. She is also interested in current issues in education and enjoys doing neuroscience research. Aisha contributed the Yemen portion of this update.
Abby Edwards is a junior in the Dual BA program between Columbia University and Sciences Po Paris and serves on the STAND USA Managing Committee. Prior to this, Abby served on the Managing Committee of STAND France and worked as an intern for the Buchenwald Memorial, the Journal of European and American Intelligence Studies, and conducted research for the US Department of State – Office of the Historian. This summer, Abby will be conducting research on post-conflict education in Cambodia as a Junior Research Fellow with the Center for Khmer Studies. Abby contributed the Syria portion of this update.
Jan Jan Maran is a rising junior at George Mason University, and is Co-lead of the Burma Action Committee. As member of STAND's Managing Committee, she is also involved in STAND's Congo, Sudan, Yemen, and Indegeneous Peoples Committees. She is very passionate about genocide-related issues and enjoys working with organizations like STAND in order speak out against such atrocities. Jan Jan contributed the Burma portion of this update.
Caroline Mendoza is a STAND Managing Committee member and an incoming senior at Cerritos High School in California. She served as STAND's 2018-2019 West Region Field Organizer, and on STAND's Burma and Yemen Action Committees. In her free time, Caroline participates in Model United Nations, marching band, and Girl Scouts, and pursues Holocaust and genocide education. Caroline contributed the Mali portion of this update.