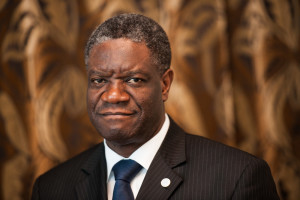 Denis Mukwege was performing surgery when he heard the news. He had jointly won the 2018 Nobel Peace Prize along with Yazidi sex trafficking survivor and advocate Nadia Murad. A Congolese gynecologist, founder of the Panzi Hospital in eastern Congo and advocate for women's rights, Mukwege has saved thousands of lives. Sexual violence as a weapon of war is a widespread and reprehensible human rights atrocity, and it has been going on for decades in the Democratic Republic of the Congo.
Dr. Mukwege sees unthinkable acts of brutality every day. In a New York Times feature, he described the bleak reality on the ground in his hospital.
"When the victims come, you can tell by the wounds where it happened. In Bunyakiri, they burn the women's bottoms. In Fizi-Baraka, they are shot in the genitals. In Shabunda, it's bayonets. Some of these girls whose insides have been destroyed are so young that they don't understand what happened to them. Why would you ever rape a 3-year-old?"
Dr. Mukwege works in eastern Congo, a region wracked by violence under the jurisdiction of a national government filled with corruption. In 2010, a UN official described the Democratic Republic of the Congo as the "rape capital of the world." Since then, international attention has strayed —  but the issue is far from resolved.
The conflict between armed groups in the area — and the severe violence against women committed by rebels and government soldiers alike — has been going on for decades. According to a UN report, progress in reducing the DRC's sexual violence has been stalled by an "unstable political environment, unprecedented levels of displacement, continued armed clashes and weak State structures."
But Dr. Mukwege has created some hope amidst the chaos. He started the Panzi Hospital in Bukavu in 1999 as one of very few facilities in the country equipped to handle rape with extreme violence (REV). It now employs 370 nurses and doctors and offers a wide range of vital services for rape survivors, going beyond physical treatment to address spiritual and psychosocial needs. The hospital has served over 85,000 patients despite lacking reliable funding and resources.
In addition to his extraordinary work at the Panzi Hospital, Dr. Mukwege has also contributed to education and advocacy, both in the DRC and internationally. The Panzi Foundation invests in grassroots organizations all over the DRC in an effort to "address the root causes of violence and rebuild Congolese communities on principles of human rights and gender equality." The Mukwege Foundation collaborates with the Panzi Foundation in the DRC, but focuses its efforts on ending wartime sexual violence worldwide.
Dr. Mukwege has also speaks out and writes about the issues he tackles in his daily work at Panzi Hospital. In 2012, he gave a speech to the UN in which he criticized lax government and called for perpetrators to face justice. Two months later, he found himself under fire, targeted for assassination as his daughters were held hostage. He and his family escaped to Belgium, but returned just a few months later to a hero's welcome.
As a leading voice in the fight against sexual violence in conflict, Dr. Mukwege provides "extraordinary insight into interlinkages between the unspeakable physical harm he repairs in his surgical wards, the lack of responsible governance, and the upstream factors that create the conditions for sexual violence."
One such "upstream factor" is illegal trade in high-value minerals which finances armed groups, often referred to as conflict minerals. STAND, which identifies the DRC as one of its six key areas, has worked toward ending this market by partnering with the Enough Project to create the Conflict-Free Campus Initiative.
The selection of Dr. Mukwege and Nadia Murad for the Nobel Peace Prize indicates that Nobel Committee understands the importance of their work to end sexual violence as a military strategy. It's time the rest of the world starts paying attention.
__________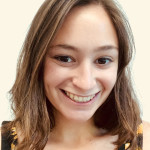 Kayla Benjamin is a first year student at American University in DC, studying journalism and political science. Prior to college, she spent 10 months completing over 1700 community service hours with AmeriCorps National Civilian Community Corps (NCCC) around the southeast United States. She is passionate about human rights, equal rights, and the power of good journalism and public policy to make a positive impact.