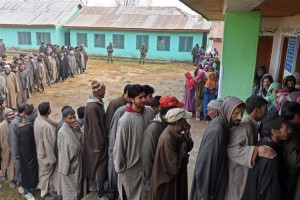 The northernmost state of India is one of the most picturesque regions in the world. Marked by grassy valleys and snow-covered mountains, it is no wonder that Kashmir is one of the top tourist destinations in India. However, 71 years after gaining independence from the British and the subsequent conflict in the area, Kashmiris continue to face violence and the country remains the most militarized zone in the world. The first local elections in Indian-administered Kashmir since 2005 could threaten all steps made towards peace in the past decade.
Once a stop on the Silk Road, Kashmir today is a hotspot of conflict largely between Muslims and Hindus that followed from the British partition of India in 1947. When India and Pakistan were granted independence, borders were haphazardly drawn amongst religious lines. India was mainly constituted of Hindus while Pakistan held a majority-Muslim population. The partition was determined a full two days after independence and displaced over 14 million people as Muslims and Hindus migrated to their respective countries. Large-scale violence that resulted from the mass movement caused the deaths of between 200,000 and 2 million people as British soldiers stationed in both countries stood idly by except when acting to save British lives.
Kashmir found itself in the center of this conflict as the region at the time of the partition was a Muslim-majority border state run by a Hindu maharaja, or king. India claimed that the maharaja chose to join India, but Pakistan disputed the claim. This began the Indo-Pakistani War, sometimes referred to as the First Kashmir War, which lasted just over a year. In the end, both sides reluctantly agreed to a UN-brokered ceasefire and subsequently decided line of control— though still no official border was declared. In 1962, China invaded Kashmir from the Northeast, gaining control of the Aksai-Chin region of Kashmir, which they still rule today.
In 1965, India and Pakistan fought another war over Kashmir and in 1999 narrowly avoided a third war. In the midst of a fragile ceasefire, the region remains fraught with violence. Just over a year ago, armed militants attacked an Indian Army base near the Line of Control, killing 19 Indian soldiers. The climate of fear has increased with the rise of Lashkar-e-Taiba, an Islamic terrorist group which operates in Pakistan-controlled Kashmir with the goal of "liberating" Muslims residing in Indian Kashmir.
Most recently, India-administered Kashmir has seen violence surrounding the first local elections since 2005 which took place in four phases throughout the first half of October. 45 candidates withdrew their nominations following threats from terrorist groups who claim the elections are an illegitimate exercise under military occupation. One separatist leader claimed, "people's participation in polls are propagated as a verdict in India's favor."
Already the world's most militarized zone, 50,000 additional soldiers have been deployed to ensure safety at the polls. Additional measures seemingly to protect civilians include the enactment of a curfew, the shutdown of the internet, and the closing of shops, businesses and most schools.
Kashmir's main pro-India political parties are also boycotting the elections "to safeguard an exclusive citizenship law, known as Article 35-A" which protects citizens as part of a historical pact between Kashmir and India allowing the state a special status in India. If this law is not protected, pro-Indian politicians fear that Kashmir would lose its special status in the Indian Constitution and thus leave them open to further attacks from outsiders.
The elections concluded on October 16 witnessed about a 3-8% poll percentage due to threats and major protests, the first phase being the highest at 8%. In total, approximately 69% of voting locations did not witness any polling at all. In one municipality, a woman was injured by shotgun pellets fired by government forces, and others were injured by stone-throwing. As the results are finalized before announcement on October 20, the world must pay attention to the conflict in Kashmir and local officials must ensure that civilian rights and safety are protected.
____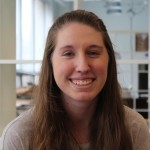 Casey Bush is STAND's co-Student Director. Currently, Casey is pursuing her B.A. in History and Holocaust and Genocide Studies at Clark University and is finishing an Honors Thesis on forgiveness after the Holocaust.