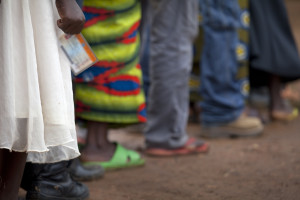 As the United States prepares for its midterm elections in November, the Democratic Republic of Congo (DRC) is preparing for its general elections on December 23rd.  Current President Joseph Kabila was supposed to step down in December of 2016, but he refused and cracked down on protesters who tried to remove him.  Kabila finally agreed in August to abide by a two-term limit, so this election will be the DRC's first democratic transition of power in several decades (though still marked by violence, coups, and authoritarian rule).
Now, it is time to look at who his successor will be. In early August, opposition leader Moise Katumbi tried to fly back home to the DRC, after being in self-imposed exile since May of 2016.  However, he was blocked twice.  The first time, he was denied permission to land in his home country.  The second time, he landed in Zambia and tried to cross the land border.  Congolese officials allegedly instructed Zambian officials not to let him cross.Communications Minister Lambert Mende has said that Katumbi will be detained as soon as he crosses the border after he was convicted of illegally selling a property and sentenced to three years in prison, during his time out of the country.  Investigations were never finished, including inquiries into allegations that he hired mercenaries. Katumbi and his lawyers deny such accusations and say that they are politically motivated.
It remains unclear whether or not Katumbi did anything wrong, but he has received an outpouring of support, with people lining up at the Congo-Zambia border to welcome him.  Many are simply looking for a change from President Kabila, who has a long history of human rights abuses and crackdowns on all form of protest. However, his inability to come back to the DRC has jeopardized his ability to run for office.  Even if he could return home in the near future, he missed the deadline to register to stand for election. Opposition leaders, however, have demanded that Katumbi be allowed to return and participate in the December election.  It remains to be seen what the future will hold for Moise Katumbi.
On August 7th, opposition leader Felix Tshisekedi filed for his candidacy in the December elections.  His father was a strong opposition leader throughout his life and was slated to run for prime minister in the upcoming elections.  His father unfortunately died in February of 2017, and Felix Tshisekedi had to take over all of his obligations. He does not completely lack political experience , having been elected to Parliament in 2011, but he mainly followed his father's requests.  His background is in marketing, which he studied in Belgium before he became a member of Parliament. While some members of his party, the Union for Democracy and Social Progress (UDPS), have questioned his credentials, many across the DRC have been comforted by the idea of a simple transition within the family.
Tshisekedi has called for unity and peaceful opposition, promoting the democratic ideals and freedoms that he and his fellow opposition members protested for under President Kabila.  If he is able to win the December election and truly execute the ideas he has presented, this would mark a turning point for the DRC. The country's democratic system would be stronger than it has been in years, and more peaceful transitions of power could be in sight.  He has polled in the top two, but it is unclear just how free the elections will be.
On August 10th, just before the deadline to register candidates, President Kabila nominated Emmanuel Ramazani Shadary to represent his party, the Common Front for Congo, in the coming election.  Shadary is a long-time supporter of Kabila, and he was Vice President of the Interior during Kabila's time in office.  He oversaw the crackdowns on anti-Kabila protesters in 2017, which bought him support from Kabila and condemnation from the international community (including sanctions from the European Union).
Shadary's victory is likely, given Kabila's unwillingness to step down and the recent blocking of opposition leaders.  While this would ensure a somewhat peaceful transition of power, it would also mean the maintenance of the status quo. Human rights abuses would likely continue, with protesters left voiceless.  President Kabila would continue to control the nation's politics.
On September 3rd, a court upheld an election commission's decision to block former vice president and opposition leader Jean-Pierre Bemba from standing for election.  This decision was based on his conviction of witness tampering by the International Criminal Court (ICC) in May.  However, Bemba is better known for the war crimes the ICC convicted him of in 2008. Back in the early 2000's, Bemba was involved in a conflict in the Central African Republic (CAR), and his militia was accused of murders and rapes.  He was acquitted of these charges and is now allowed back in the DRC.
War crimes aside, the fact that Jean-Pierre Bemba is no longer allowed to run for office is an important enforcement of an international ruling and provides real consequences for actions that obstruct justice.  This could be a key turning point for the DRC, as President Kabila has been known to not follow laws. Preventing his successor from following in his footsteps could help to establish a clear rule of law and a strong government.  It is important to note, however, that many are concerned that this ruling had nothing to do with the rule of law and was a convenient political decision.
The fact that there is a concrete plan to move forward with the election of a successor to President Kabila is a huge step in and of itself, but it is not enough.  The election of an opposition leader would confirm the credibility of the elections, the viability of a peaceful transition of power in the DRC, and the sustainability of the DRC as a democratic nation.  However, given Kabila's desire for power and a history of crackdown on critics, it is more than likely that there will be interference in the election.
As we get closer to the elections, it is critical that we pay attention.  If a fair election and transition of power cannot happen, violence is a likely response, whether in regular protest or in a coup.  The people of the DRC, and the world as a whole, could use more democracy and peace.
—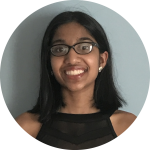 Mira Mehta is a writer and a student at Westfield High School.  In her spare time, she enjoys debating and running on the cross country team.  This is her second year as a member of the Communications Task Force at STAND.