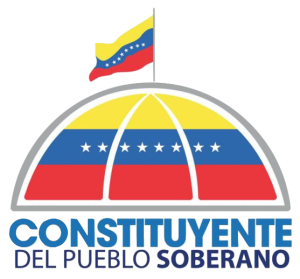 Venezuela is currently facing a human rights crisis that has persisted since 2014. In 2016, 87% of the population did not have enough money to buy necessary food and 30% of school-aged children were malnourished. Venezuelans are unable to access dependable resources, such as medical supplies and food.
Venezuela's crisis began after Hugo Chavez died in 2013, and Nicolás Maduro won the presidency on promises to continue Chavez's legacy. The "Chavistas" are supporters of the United Socialist Party (PSUV) and Chavez and Maduro's efforts to use Venezuela's oil revenue to reduce inequality. The opposition contends, however, that the party is dismantling democratic institutions and mismanaging the economy. Their economic decisions have plummeted the country's economy, and Venezuela is currently facing soaring inflation and a rampant black market that has incited increased corruption. In the midst of economic troubles, Maduro has also taken steps to control more and more of the government by undermining the National Assembly whenever he can.
In late July, President Nicolás Maduro chose to replace the National Assembly by convening a National Constituent Assembly. The National Constituent Assembly is an "elected temporary parliament that has the mandate to draft or reform the Constitution." Maduro invoked article 347 of the Constitution allowing this to happen, but many fear that it will override the National Assembly, the only governmental sector that is not controlled by Maduro. Although Maduro made the decision to create a National Constituent Assembly that writes a new Constitution, he cannot oppose the constitution that results from the Constituent Assembly. Many believe this new Constituent Assembly is "null, and its acts are illegal and unconstitutional", though it is slowly replacing the democratically elected National Assembly.
The government has discriminated against protestors that do not agree with Maduro, many of whom believe that Maduro is running a dictatorship and do not agree with his moves to consolidate his power across all branches of government. Residents fear protesting with the opposition, as they may starve without the help of the government's CLAP program, which provides food sacks to poorer areas of Venezuela. While protesting, many people have been put in jail and some have been killed, including many teenagers. For example, a university student named José Gregorio Hernández Carrasco was detained and tortured in May 2016, two days after attending an anti-government demonstration. Various other leaders, such as mayors, who align with the opposition have gone into hiding or fled the country.
When people hear about the human rights and political crises occurring in Venezuela, they often wonder how they can help or believe their opinions on the subject don't matter – but they do. As Americans, we can help people in Venezuela in many different ways. First, we can let our elected representatives know that we care about this issue. You can call the Capitol Switchboard at (202)-224-3121 and connect with your Senators' and Representative's offices directly, or find their offices information online, complete with direct office numbers and addresses. Another action you can take to help is boycotting companies owned by the Venezuelan government, such as the gas station Citgo. Although the conflict has been simmering for years, it is only recently coming to America's attention, so we must act in order to help Venezuelans as they advocate for their rights.
–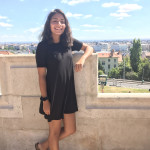 Erica Yeagley is a junior at Terre Haute South Vigo High School in Indiana. She is a member of the STAND chapter at her school and enjoys volunteering throughout her community.