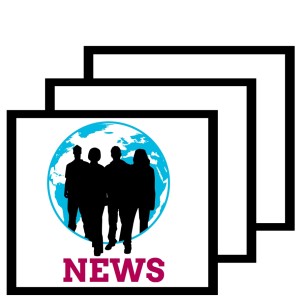 STAND's Weekly News Briefs are compiled weekly by members of the STAND Education Task Force.

This week's update focuses on some promising news of decreasing violence and optimism for the economy of the Central African Republic; a peace deal brokered by the Catholic Church in the Democratic Republic of the Congo that President Kabila has yet to sign; and continuing violence and unrest in Burundi with the recent assassination of a government official. Meanwhile, young leaders are calling for peace in South Sudan. Violence, as well as little access to food or healthcare continues to plague both Syria and Yemen. Bangladesh is looking at a possible mass relocation of Rohingya refugees from Burma, making many human rights organizations nervous.
In the United States, President Trump signed an executive order placing a block on immigration from Syria, Yemen, Iraq, and four other predominantly Muslim countries. The order also included a temporary ban on all refugees entering the United States, and an indefinite ban on all refugees from Syria. Trump has previously mentioned instituting "safe zones" in Syria, but many are unsure whether he will follow through, or what enforcement mechanisms would look like.
Central and West Africa
Central African Republic (CAR)
Although violence in the Central African Republic (CAR) has been fairly minimal in recent weeks, two Moroccan peacekeepers from the United Nations Multidimensional Integrated Stabilization Mission were killed on January 4 while escorting fuel trucks near Obo. The emergence of the "Return, Reclamation, Rehabilitation" armed group, or 3R, which has led to the displacement of nearly thirty thousand people in the Ouham Pende region, also continues to threaten the safety and security of the country. Yet stabilization may become easier in the upcoming months. After spending fourteen weeks in the European Union Training Mission course, one hundred and seventy troops successfully completed a simulation of a hostage situation and demonstrated a number of other skills for top military officials in Bangui. Although this is a small number of soldiers, it represents the first step towards a national army that has not existed in the country since rebels took over in 2013. Steady progress towards building the national army is essential to finally ending the fighting in the country.
There is also a great deal of optimism with regards to the economy of CAR. The parliament recently approved a forty-five percent budget increase for the upcoming year with the expectation that development will increase as peace is restored. Although violence has wracked the country for much of this past year, the International Monetary Fund (IMF) claimed in a September report that economic activity actually increased, particularly in the coffee, cotton, and forestry sectors. They also reported, however, that revenues remain quite fragile as CAR is the "least efficient country at completing audits with a processing time of more than sixty-six days."
Although the country has made a great deal of progress in the last year, the international community must not turn its attention away. A lack of funding may force the United Nations World Food Program (WFP) to stop aiding 150,000 displaced people. WFP has already fallen well short of its goal of supporting one million people, and has cut rations significantly for thousands.
Thousands of displaced individuals are returning home to their homes in Bangui as part of a program implemented by the United Nations Refugee Agency (UNHCR) at the beginning of this year. UNHCR is working to construct homes and infrastructure, but is also trying to assist people with reintegration, a particularly important objective if the country is to regain peace and cohesion. On January 31, UN Emergency Relief Coordinator Stephen O'Brien approved an allocation from the Central Emergency Response Fund of nearly $6 million to ameliorate food crises in the territory of Kaga Bandoro, Bambari, and Bria, which will give food access to 36,800 people.
Outside of these developments, however, much of the recent news in CAR has been negative. The government still does not effectively control territory outside of the capital of Bangui. Motivated more by the desire to extract wealth from natural resources in CAR than by a desire to advance a particular political agenda, armed groups have little incentive to lay down their weapons. A humanitarian official at the UN has appealed for calm as tensions are rising in Bambari, a town in the Ouaka prefecture. Violence here would threaten tens of thousands of civilians, some of whom are already displaced from their homes. Citing the continued presence and armament of militias in the country, the UN Security Council opted to continue its arm embargo as well as its travel ban and asset freeze on blacklisted individuals.
There have been two recent cases of human rights abuses in CAR as well. In France, a court recently sentenced a priest for five years in prison for his role in sexually abusing two young boys in CAR. Unfortunately, the priest's crime is not unusual in CAR. On January 26, Ugandan peacemakers were accused of sexually assaulting young women and children in CAR. The UN is currently investigating this case.  
Great Lakes Region of Africa
Democratic Republic of the Congo
The first step towards democratic governance was made in the Democratic Republic of the Congo when a new agreement mediated by the Catholic Church was created on New Year's Eve. The deal calls for presidential, legislative, and provincial elections to be held in 2017, although it does not provide a clear timeline for when these should occur. Under the terms of the new agreement current President Joseph Kabila would be prevented from seeking a third term, however Kabila himself has not yet signed onto the agreement.
The deal aims to have a new transitional government in place by March 2017. A key feature of the government to be created is a new prime minister selected by the Rassemblement opposition coalition. Although the transitional government would be more inclusive of the opposition parties, there are doubts about Kabila's desire to step down. However, as of February 10th, Kabila has yet to agree to the deal. It is unlikely that a transitional government will be in place by the desired date.
On December 20, 2016 at least 26 demonstrators were killed in protests against President Kabila's continued hold on power past the end of his term on December 19. The military and police forces cracked down on protesters in Kinshasa, firing live rounds and using gas to disperse the people gathered. The violence stalled mediation discussions briefly, however they resumed on Wednesday, December 21.
On December 24 in the North Kivu province, more than 22 civilians were killed. Congolese officials blamed the attacks on the Allied Democratic Forces, an armed group in the Eastern DRC that is made up predominantly of Ugandan rebels. However, there are reports that members of the Congolese military participated in the killings as well.
Burundi
The ongoing unrest and violence in Burundi culminated in the assassination of a government official on New Year's Eve. The environment minister Emmanuel Niyonkuru was killed in Bujumbura by "a criminal with a gun," according to a police spokesman. Burundi had remained relatively calm in recent months, but since President Nkurunziza announced his decision to run for a third term, the country has been spiraling down a more violent, dangerous path.
Human Rights Watch released their World Report 2017, breaking down the important events of 2016 in Burundi. The report focused on a variety of issues: killings by security sources and ruling party youth, torture and disappearances, rape and other abuses by ruling party youth, mass arrests, abuses by armed opposition groups, civil society and media, and key international actors.
In 2016, Burundi officially withdrew from the International Criminal Court, making it more difficult for international actors and organizations to influence the country. Burundi became the first of a few African countries to withdraw, giving civilians in Burundi even less hope that the international community will come to their aid.
Middle East and North Africa
South Sudan
On January 16, The Washington Post acknowledged that numerous human rights abuses have occurred in South Sudan. According to a UN human rights investigation, the South Sudanese government violated international law during a conflict in July that killed hundreds of people. An investigation found that the South Sudanese military operated house-to-house searches and used language tests to identify civilians from different tribes, executing them on the spot.
The UN report also detailed that government soldiers targeted civilians sheltered within a UN displacement camp, listing one case in which soldiers executed two men trying to reach safety and another where 28 women, including 12 young girls, were raped by soldiers near the camps.
From the time fighting broke out in July, the UN recorded 217 victims of sexual violence by government soldiers, police officers, or national security members. The investigation reveals that "women and girls were ordered to cook for the soldiers at checkpoints when their friends or family members were raped."
Syria
The presidential inauguration of Donald Trump on January 20 marked a pivotal point in US relations with Syria.
On January 25, President Trump unveiled a massive immigration policy plan. The main features of the new administration's immigration policy include the building of a wall along the Mexican border, a program conducting the mass deportation of illegal immigrants, and "additional actions to cut back on legal immigration, including barring Syrian refugees from entering the United States."
National Public Radio's  copy of the executive order describes how it works to "indefinitely block Syrian refugees from entering the United States and bar all refugees from the rest of the world for at least 120 days." The action also bans immigration from seven Muslim-majority countries in the Middle East as the government strengthens its screening process. On February 4, a federal judge in Seattle issued a ruling that placed a temporary hold on the executive order.  The 9th Circuit Court of Appeals will soon issue a definitive ruling on the legality of the action.  
Yemen
In a preview of human rights issues over the course of 2016, Human Rights Watch released a report detailing rampant rights abuses and violations of the rules of war in Yemen. They have criticized the rebels as well as the Saudi-led coalition and its allies in Yemen for indiscriminate attacks against civilians and civilian facilities. The Saudi-led coalition has been accused of using cluster munitions that have been banned by international law, and it has also targeted facilities where civilians gather such as mosques, schools, and markets. The use of airstrikes has resulted in the deaths of over four thousand civilians and injuries of over six thousand, according to Human Rights Watch. The Houthis and their allies have also targeted civilians through the use of artillery, rockets, and anti-personnel landmines. Terrorist organizations like ISIS and AQAP, through bombings and horrific attacks, have also indiscriminately targeted civilians. Yemen remains a hotspot for terrorism and violence. The UN has declared that the death toll in Yemen has passed 10,000, though local organizations claim higher numbers, underscoring the enormous human costs of the civil war.
Fighting remains intense, as more than two million Yemenis are internally displaced, many lacking access to health facilities, shelter, food, or basic medical assistance. The humanitarian situation remains extremely precarious, and the UN Special Envoy to Yemen plans to meet President Hadi to discuss access to aid for Yemeni civilians as well as to call for a comprehensive ceasefire and truce to lay down the groundwork for conflict resolution in Yemen.
The new UN Secretary-General Antonio Guterres has called for the UN to reform its role to serve as a mediator for global conflicts, notably in Yemen. This role is sorely needed, considering that promising ceasefires brokered by the UN and US have since fallen apart. President Hadi has also stated that his government will not agree to a peace deal without a full withdrawal of Houthi forces and their allies from major cities in Yemen, which could pose a considerable roadblock to future talks.
Southeast Asia
Burma
Rohingya activists are actively pushing for the Myanmar government to investigate the country's security forces due to the systematic slaughter of hundreds of Rohingya . UN investigators have received several reports of this abuse from the Myanmar army. Such accusations have been repeatedly rejected by Myanmar's government, though leader Aung San Suu Kyi has recently agreed to launch an investigation as more information is provided.
Bangladesh, where many refugees have fled, has issued a government order that calls for the relocation of tens of thousands of Rohingya refugees to the island of Thengar Char, which has been deemed uninhabitable by Bangladeshi officials.  The island floods during high tide and the rainy season, and is impossible to build a home upon. Human rights activists have deemed the move a "humanitarian disaster." Several Rohingya refugees have stated that they would rather move back to Burma and risk abuse or death than be relocated to an inhospitable island vulnerable to cyclones and severe flooding.
Bangladesh Foreign Minister Shahriar Alam stated that the Rohingya will be relocated once the Bangladesh army has worked to make the island habitable with access to humanitarian services for the refugees. Human rights activists such as Phil Robertson, deputy director of the Asia division of Human Rights Watch, are strongly urging the UN and government donors to reject this order, which will put tens of thousands of Rohingya refugee lives at risk.
–
Justin Cole is STAND's Central and West Africa Coordinator. He is a Junior at UNC Chapel Hill where he majors in Economics and Peace, War, and Defense.
Elizabeth Westbrook is STAND's Great Lakes of Africa Coordinator. She is a Junior at UNC Chapel Hill where she is a Political Science major.
Joanna Liang is STAND's Sudan and South Sudan Coordinator. She is a Junior at the University of Delaware where she majors in History Education.
Ana Delgado is STAND's Middle East and North Africa Coordinator, focusing mainly on Syria. She is a junior at University of North Carolina at Chapel Hill, majoring in Political Science and Peace, War, and Defense.
Jason Qu is STAND's Emerging Conflicts Coordinator, focusing today on Yemen. He is a Senior at Bronx High School of Science.
Emily Lyford is STAND's Southeast Asia Coordinator. She is a freshman at the University of New Hampshire where she majors in Neuroscience and Behavior.