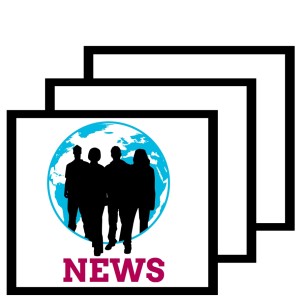 STAND's Weekly News Briefs are compiled weekly by members of the STAND Education Task Force.
This week's update focuses on Yemen, Syria, and Burma. Though violence and atrocious living conditions continue in Yemen, a positive development comes as the Arab Coalition in Yemen has confirmed they will cease their use of British cluster bombs. Another ceasefire agreement was reached in Syria, this time excluding ISIS and their affiliates.
Middle East and North Africa
Syria
After the latest examples of despair in Syria, the Syrian government and rebel groups in the country have finally agreed to a ceasefire. On December 29, Vladimir Putin and the Turkish government confirmed the settlement. Russian state media stated, "the two sides had also agreed to enter peace talks to end the conflict that has raged for nearly six years." Russia and Turkey will act as guarantors of the deal.
It is crucial to note the absence of jihadist groups in this deal. The Syrian army has stated that IS groups and their affiliates are not protected by the ceasefire. However, the deal includes the Jabhat Fateh al-Sham group, formerly known as al-Nusra Front, and until mid-2016 al-Qaeda's Syria branch.
While this is the third nationwide ceasefire in Syria this year, STAND hopes it will last. The Syrian conflict has taken hundreds of thousands of lives and casualties will only grow if this resolve is not kept.
Southeast Asia
Burma
Systemic discrimination against the Rohingya people continues, with Bangladesh reporting that more than fifty thousand Rohingya have fled there since November. On January 3, a video was released of four armed police officers beating unarmed Rohingya men. The grotesque video went viral, causing outraged activists to call for action. In response, the office of Burma's leader, Aung San Suu Kyi, announced that the four officers would be punished.
One of the countries criticizing Burma's actions is Malaysia, where Prime Minister Najib Razak has criticized ill treatment of the Rohingya. He also led a rally in December protesting the ongoing discrimination. Ayob Khan Mydin Pitchay, a senior counter-terrorism official in Malaysia, warned that continuing to persecute the Rohingya could make Burma a target for ISIS. His statement was released after the Malaysian government detained a man planning to fight the Myanmar government on behalf of the Rohingya. The unidentified man is suspected to have ties to ISIS.
The Myanmar government continues to depict incidents of violence against the Rohingya as isolated instances, rather than acknowledging their large scale nature. On January 4, the Myanmar government published a report claiming that there was no evidence of genocide or mass rape carried out against the Rohingya.
Emerging Conflicts
Yemen
The humanitarian catastrophe in Yemen continues to rage as the bitter conflict in a seemingly more unstable Middle East appears to have no end in sight. Over 3 million Yemenis have been displaced from their homes, and medical infrastructure, some hundreds of facilities, have been destroyed in constant fighting and bombardment, both from rebels and the Saudi-led coalition and its allies. Groups like Doctors Without Borders have faced growing pressures as a result of the conflict, and many aid organizations have simply pulled out of the region due to the massive security risk, and oftentimes the total disregard for the special protections given to humanitarian workers and civilian facilities under international law. This means that millions lack access to health facilities for basic needs, let alone war-related injuries, and understaffed and undersupplied hospitals are forced to take on more and more patients. The most vulnerable populations appear to be the elderly, pregnant women, and children. Malnourishment, notably in rural areas, has become another major issue, as over half a million children in Yemen face this condition, according to UNICEF. This has contributed significantly to civilian suffering as deaths from the conflict are expected to climb to well over 10,000 by the end of the year, with countless more injuries reported. Many of these casualties are a result of indiscriminate attacks from both rebel forces, through artillery and mortars, and the Saudi-led coalition, mainly through airstrikes.
However, in a positive development, the Arab Coalition in Yemen has confirmed they will no longer use British cluster bombs, which have an especially devastating impact on civilian casualties and infrastructure. Nonetheless, the international community appears to be at a loss regarding a possible long-term solution for Yemen, as previous ceasefires and proposals for talks or a unity government have fallen apart.
–
Ana Delgado is STAND's Middle East and North Africa Coordinator, focusing mainly on Syria. She is a junior at University of North Carolina at Chapel Hill, majoring in Political Science and Peace, War, and Defense.
Amala Karri is STAND's Policy Intern and attends Hunter College High School in New York. She contributed STAND's Burma Update for this week's Education News Brief.
Jason Qu is STAND's Emerging Conflicts Coordinator, focusing today on Yemen and Pakistan. He is a Senior at Bronx High School of Science.