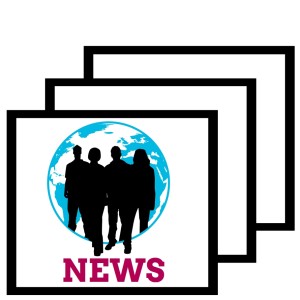 STAND's Weekly News Briefs are compiled weekly by members of the STAND Education Task Force.
This week's update focuses on Afghanistan, Yemen, Syria, and Burma. An attack on a Shia mosque in Kabul left 27 dead and 50 injured. The formation of a Houthi government in Yemen has alarmed many in the international community regarding the future of Yemen. Aleppo is in crisis after being reclaimed by the Assad regime this week. Civilians have been targeted amidst multiple failed ceasefires, and 39 additional communities across Syria remain under siege.
Middle East and North Africa
Syria
The conflict in Eastern Aleppo escalated in recent week, with Syrian civilians facing mass atrocities at the hands of the Syrian government and its allies during the retaking of the city last week. Constant conflict between the Syrian government and rebels since 2012 has left the Aleppo and its residents in deep despair.
After a three-week pause in the Syrian and Russian bombing of Eastern Aleppo, the government targeted the area with bombs for two weeks. The conflict has had a huge effect on the rebel forces, the Syrian army, and the overall political stability of the Middle East. However, the citizens of Eastern Aleppo have suffered the hardest blows.
During the battle for Aleppo, the UN Human Rights Council received reports that 82 civilians were summarily executed by regime forces last Monday. There were credible reports of whole families with last names associated with the opposition being killed, the entire medical staff at the SAMS (Syrian American Medical Society)-run Al-Hayat Hospital being executed, and White Helmet rescuers being targeted with at least one volunteer being killed by a sniper. Activists and aid workers filmed what they thought may be their final words in a last plea to the world for action.
Nearly 10,000 civilians had been evacuated from Aleppo by Friday morning, when the temporary ceasefire broke down. On Friday afternoon, the New York Times reported that "a convoy of hundreds of evacuees was detained and turned back by pro-government militiamen […] because insurgents in Idlib Province, farther north, were blocking an evacuation of civilians from two villages besieged by rebels." On Sunday, armed men set at least buses ablaze that were planning to carry evacuating civilians to Idlib from Aleppo, again pausing evacuations.  
Yesterday, the UN Security Council voted to send UN observers to monitor evacuations, with the caveat that they must consult with "interested parties," which could theoretically give any group on the ground the ability to block UN access to certain areas. In Turkey, the Russian Ambassador was shot by a lone Turkish gunman, who shouted, "God is great! Don't forget Aleppo! Don't forget Syria!", concerning many regarding relations between Russia and Turkey. As reported by the New York Times, the assassination came in the wake of two days of protests by Turks angry over Russia's role in the Syria conflict, and in particular atrocities in Aleppo.
There are at least 39 communities across Syria under siege, according to a recent Siege Watch report, affecting some 1.3 million people. According to the report, the Syrian government and its allies, including Russia, are responsible "for the majority of existing sieges," which aim to get communities to surrender by depriving them of food, medical supplies, and, vitally important in the winter, fuel for heating their homes. Many in besieged communities such as Madaya fear for their safety in light of the violence in Aleppo.  
Southeast Asia
Burma
Burmese military forces continue to target the minority Rohingya population. In recent months, 21,000 Rohingya have fled to Bangladesh. The situation is escalating, and last week, it was revealed that the Burmese army has burnt down more than 1,500 homes and buildings in Rohingya villages located in Rakhine State, raped Rohingya women, and conducted extrajudicial killings of Muslims. These claims contradict the information the Burmese government has been providing the public, and the military has also denied the latest claims.
However, recent evidence obtained by Human Rights Watch suggests the Burmese military is guilty of committing mass atrocities. The UN Special Rapporteur on Human Rights in Burma, Yanghee Lee, has commented that the acts are quickly approaching what "we would all agree are crimes against humanity."
The situation in Rakhine State is dire. As of December 9, only 20,000 people in northern Rakhine have received food, nutrition assistance, or cash, compared to more than 150,000 who were receiving aid before October 9. Fourteen countries, including the United States, have been pressuring Burma to allow humanitarian aid in areas populated primarily by Rohingya.
Meanwhile, Burma continues to be a dangerous place for journalists and dissidents. Areas such as Rakhine State are sealed off to journalists, leaving only local residents to attempt to report on the atrocities. Still, it is not uncommon for residents to receive threats, and on December 13, a local-based journalist in Burma was killed while reporting on illegal logging, which is a huge problem in Burma.
Emerging Conflicts
Afghanistan
Violence in Afghanistan continues to wrack the country as terrorists groups like ISIS continue to target notable minorities such as Shia Muslims. On November 21, a Shia Muslim mosque was attacked in Kabul during a service commemorating the death of Imam Hussein, the grandson of the Prophet Muhammad. At least 27 are dead and over 50 injured. ISIS claimed responsibility for the attack, which follows a series of high-profile acts of violence committed primarily against the Shia minorities in the country. ISIS and other terrorist organizations in the country previously claimed responsibility for a chain of bombings and shootings across Afghanistan and in parts of neighboring Pakistan. Human Rights Watch has released a report detailing their concerns regarding the lack of success of the Afghani government in providing security to civilians during public gatherings. Security remains a primary concern as sectarian violence continues across the country.
Yemen
Although the Houthi rebels claim that their formation of a government on November 29 does not mean a withdrawal from a basic roadmap to peace in Yemen, many in the international community are alarmed. The United Nations had hoped for the Houthis and factions loyal to Hadi, seen by some as the legitimate President of Yemen, to form a unity government, and for both sides, notably the Houthis, to withdraw from major flashpoints of the conflict. However, continued violence has placed incredible strain on both sides' willingness to negotiate and come to a common agreement. The establishment of a government led by Houthi loyalists is a setback to prospects for a permanent peace. US Secretary of State John Kerry announced a 48-hour ceasefire in mid-November, seeking to apply pressure on parties to the conflict to stop fighting. Although the Houthi rebels agreed to the ceasefire, Hadi's forces refused.
While the Saudi-led Coalition accepted a temporary cessation of hostilities, the Yemeni Foreign Minister for Hadi's government continued to reject the notion of a ceasefire. The UN brokered a similar ceasefire in October, which rapidly broke down near its end, but renewed some hopes of a more permanent settlement. However, within a day, fighting broke out again from both Houthi fighters and fighters loyal to Hadi, notably in the embattled city of Taiz. Doctors Without Borders reported that on the first day of the ceasefire, at least 76 were wounded and 21 were killed in clashes throughout the city through violent acts committed by both sides. The Saudi-led Coalition ultimately refused to renew the ceasefire, citing violations of the ceasefire by the Houthi rebels while the Houthis also accused the Saudi-led Coalition of violations. There appears to be little hope in the near future for a final settlement to the conflict in Yemen, and the consequences for civilians are huge. More than 10,000 have been killed and millions displaced throughout the country, and many continue to suffer from little-to-no access to desperately-needed  humanitarian assistance.
Recent developments continue to reshape the situation in Yemen. The precarious security situation and continued violence in the country was made even more evident when ISIS took responsibility for a suicide bombing on December 18, near the al-Sawlaban military base in Aden, where Yemeni soldiers were lining up to collect their salaries. At least 48 deaths have been reported. Secretary Kerry is on a visit to Saudi Arabia to discuss the war in Yemen, which Saudi has played a key role in through direct military intervention by a Saudi-led coalition. The intervention has attracted significant criticism from members of the international community and human rights organizations as civilian casualties and assaults on civilian facilities such as hospitals have been reported. Groups like Amnesty International have lobbied Washington to block arms deals to Saudi Arabia, asserting that they contribute to the deaths of civilians in Yemen, and the Obama Administration finally responded on December 14 by halting the sale of 400 million dollars in armaments to Saudi Arabia. It appears this was done over concerns regarding civilian casualties. While US officials have said the "precision-guided weapons" in question will no longer be transferred, the security and intelligence relationship between the US and Saudi Arabia will continue, especially as terrorism remains a major issue in the region. Groups like Human Rights Watch acknowledge this as a step in the right direction, though many say it is not enough.
–
Ana Delgado is STAND's Middle East and North Africa Coordinator, focusing mainly on Syria. She is a junior at University of North Carolina at Chapel Hill, majoring in Political Science and Peace, War, and Defense.
Amala Karri is STAND's Policy Intern and attends Hunter College High School in New York. She contributed STAND's Burma Update for this week's Education News Brief.
Jason Qu is STAND's Emerging Conflicts Coordinator, focusing today on Yemen and Pakistan. He is a Senior at Bronx High School of Science.