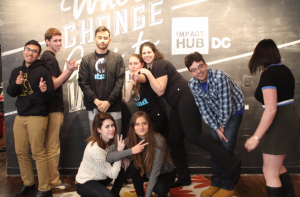 Ever since 5th grade, I have been passionate about genocide prevention. Admittedly an odd interest for a 10 year old, I always knew it was my calling to make a difference. I wasn't exactly sure how my interests would translate in the real world as it seemed  there were only a limited number of jobs for a Holocaust and Genocide Studies major. However, joining STAND changed all of that.
At the very first STAND Summit I attended, I met people from all over the world who were working to prevent mass atrocities and who worked in a number of different environments—some of which I never knew existed! These people were passionate, engaged, and (best of all) incredibly kind and welcoming. I was so inspired by this community of activists that I decided to apply to be on the Managing Committee (MC). I hoped that I could inspire others to follow their passions and change the world like the STAND members had already inspired me to do. I could not have been happier when I got the call that I had received the position of Midwest Regional Organizer (RO)!
Being a part of the MC has been both inspiring and extremely fun. The MC retreat in particular is one of my favorite memories of being on the Managing Committee thus far. The retreat, which happens twice a year in Washington DC, is where we plan for the semester, hear from speakers from various conflict areas around the world, and bond with our fellow MC members. Ordering pizza, listening to music, and learning about one another through silly icebreakers kept me laughing all night! In fact, it was so hard to leave the retreat after we all became so close!
To anyone thinking about applying for the MC, I would say: if you are passionate about genocide prevention and ready to commit yourself to the cause, then definitely do it. As a member of the Managing Committee, I have learned how to lobby, how to work with a team to lead an NGO, and how to support several chapters that are thousands of miles away from me. Because of the incredible opportunities that STAND offers students, I have gained confidence in myself and my ability to lead. It never crossed my mind that I would have the chance to speak to Congressional staffers on Capitol Hill or become friends with people going to school across the country. Because of the incredible experiences I've had on the MC, I feel more prepared for the next steps in my life in my work with in the anti-genocide movement.
From internships to an eventual career, I believe that STAND has opened the door to so many possibilities that I would otherwise not know about. Because of STAND, and the MC, I have stepped out of my comfort zone as a shy freshman to discover the world and change it for the better!
Follow this link to learn more and apply by April 1st!
—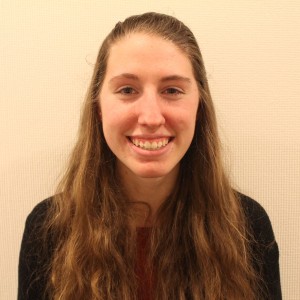 Casey Bush is a freshman at Clark University, where she is an active member of her school's STAND chapter. She is the Midwest Regional Organizer for STAND and can be reached at cbush@standnow.org.