On January 15, 2013, the first day of final exams, two airstrikes hit Aleppo University, killing 82 students. Since then, more than 4,000 schools have been attacked, putting thousands of children and young adults out of school because it is simply too dangerous to go, or because their schools have been destroyed. Once in refugee camps, the UNHCR has no mechanism for providing higher education to those affected by the conflict that has claimed the lives of over 20,000 children and 189,000 people overall. As barrel bombs continue to fall, and with peace talks just now beginning, we face the fact that the Syria crisis is creating what Malala Yousafzai terms a "lost generation" of uneducated youth in Syria, many of whom have been out of school since the beginning of the conflict nearly 5 years ago.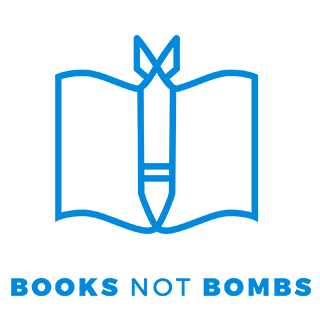 That's why STAND is teaming up with Students Organize for Syria on Books Not Bombs, a campaign to encourage universities to create scholarships for Syrians. This campaign offers a tangible way for students and universities in the United States to both support their Syrian peers and to promote a genocide prevention agenda. By mobilizing our campuses, we can both raise awareness and invest in Syria's future. By offering scholarships to Syrians, universities can help build the next generation of doctors, lawyers, architects, and teachers. This is vital, as it is Syrians who will create sustainable peace in Syria and rebuild their homes and communities when the conflict ends.
Genocide prevention is the core of what we do. Books Not Bombs advances this mission in several vital ways. It provides Syrians in dangerous situations an avenue to pursue an education that would otherwise be unattainable. It helps young Syrians develop the skills they need to rebuild their country after the conflict. It provides a valuable cultural learning opportunity for both Syrian and American students. Most importantly, it breaks, the cycle of violence in a small but meaningful way. It tells Assad and any who threaten the Syrian people that we are investing in a beautiful future for Syria and Syria's youth–a future within our reach.
The conflict in Syria has dragged on for five years too long. The fear of a whole generation of Syrians losing their chance at an education is becoming a terrifying reality. This "lost generation" is the generation that can rebuild Syria and promote peace if they are nurtured and given the tools to do so. Join us — call on your university to create scholarships for Syrians. Young Syrians are seeking peace and education. All we have to do is provide the Books.
Start a Books Not Bombs campaign on your campus by visiting www.books-not-bombs.com!
—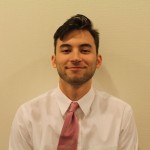 Jake Ramirez serves on the STAND Managing Committee as the Campaigns Coordinator. He is a senior at the University of Arizona majoring in Business Economics and minoring in Regional Development. Jake served as STAND's Communications Coordinator for the 2014-2015 school year and helps run his local STAND chapter. Jake can be reached at jramirez@standnow.org.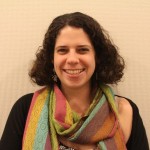 Francesca Freeman serves on the STAND Managing Committee as the Student Director. She is a fourth year at the University of Chicago double majoring in Anthropology and Comparative Race and Ethnic Studies and minoring in Human Rights. She was STAND's Midwest Regional Organizer for the 2014-2015 school year, was involved in her high school STAND chapter, and helps organize anti-genocide initiatives at the University of Chicago. Francesca can be reached at ffreeman@standnow.org.