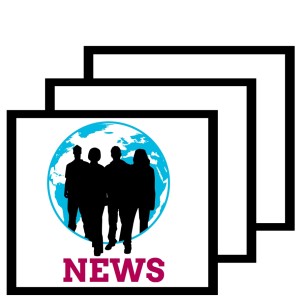 Great Lakes of Africa: Burundi
Lindah Mogeni
The most recent outburst of violence in Burundi resulted in the deaths of nine people shot dead by an unknown gunman at a bar in Bujumbura. Further, a prominent right activist's son was found dead allegedly shot by police. These killings add to the mounting death toll of 200 people since April. The discovery of bodies that show evidence of summary execution has "become a regular occurrence" in the capital.    
Over 200,000 people have fled Burundi into neighboring countries such as Rwanda, whose capital, Kigali, is an apparent safe haven for fleeing opposition and civil society activists. Rwandan President Paul Kagame, a staunch critic of Burundian President Nkurunziza, has expressed concern over the escalating violence which, he cautions, could result in a repeat of Burundi's 1993-2006 civil war that included the genocide of over 300,000 people.
President Nkurunziza's government has expressed an explicit intention to "resort to tough measures to stamp out resistance to his recent re-election." Chief Prosecutor of the International Criminal Court, Fatou Bensouda, has expressed an equally explicit intention to exercise her mandate to punish perpetrators and instigators of large-scale violence in Burundi. Bensouda asserted that "any conduct whether by security forces, militias or any armed forces that could amount to war crimes, [including] crimes against humanity or genocide" would not go unpunished.
Residents fled their neighborhoods in the capital, especially those viewed as 'hotbeds of anti-Nkurunziza dissent' such as the opposition district of Mutakura wherein hundreds of soldiers and police have been deployed, following the announcement of the November 7 deadline to hand in all illegal arms and weapons or for fear of a government crackdown that would risk labelling them as enemies of the state. After the deadline expired, police began forcing disarmament by carrying out house-to-house searches for illegal weapons in opposition areas of the capital and erecting roadblocks.
Despite Burundi Police spokesperson Pierre Nkurikiye's affirmation that the police would "take all measures without breaking the law' and 'ensure no collateral damage," corpses from police violence litter the capital's streets on a daily basis. African Union chairperson Dr. Nkosazana Dlamini-Zuma has expressed concern over the intensifying violence and violence-inciting statements.
Middle East and North Africa: Syria
Madeleine King
In a report sent to the 192 member states of the Organisation for the Prohibition of Chemical Weapons, UN Sources confirmed the recent use of Mustard Gas in the conflict, affecting 25 civilians. Banned internationally in 1925, Mustard Gas is considered a serious chemical weapon and its usage, production and stockpiling are illegal under international law. This is not the first time chemical weapons have been used in the Syrian conflict: in 2013, hundreds died in a sarin gas attack outside Damascus, likely at the hands of Assad's regime. Following the 2013 attack, the Syrian regime was prompted to release all chemical weapons to the OPCW for destruction. Though OPCW has yet to determine responsibility behind these most recent attacks, it is widely speculated that ISIS is the perpetrator, as rumors of chemical arms usage have been mounting in recent months. According to the Wall Street Journal, ISIS purchased the gas back in 2013 as the regime was disposing of their chemical weapons.
After almost two weeks of non-stop ground battles, the government retook the Khanasser-Atharayya road, a highway southeast of the city of Aleppo, from ISIS. This road is a major strategic win for Assad's regime as it controls many areas in Aleppo province and on Thursday the state has called for residents to return to the area.
After a victory around the village of al-Haul last week, the US military announced an initiative to provide additional weaponry to Syrian opposition forces battling Islamic State. This announcement comes at the same time as a USA Today report that claims that the "Train and Equip" program cost the Pentagon $2 million per trainee. Despite criticism of the effectiveness of this program, the US plans to push investment in the coming weeks, increasing arms support to the Democratic Forces of Syria.
Southeast Asia: Burma
Sophie Back
November 8, 2015 marked a historic moment for Burma, which hosted the first free elections in 25 years, potentially ousting the military regime that has controlled the country since 1962. Despite widespread disenfranchisement in the country, affected over 4 million people, including 800,000 Rohingyas, over 30 million people in Burma are eligible to vote in the elections. The world is waiting with bated breath to see whether Burma will vote for change.
Of the 6,000 candidates from 93 political parties running for positions in the regional, state, national parliaments, 2 main parties stand out as favorites: the ruling Union Solidarity and Development Party (USDP) and the National League of Democracy (NLD). Â However, these parties face serious competition from ethnic-based parties across Burma such as Shan Nationalities Democratic Party (SNDP), the Mon Nationalist Party (MNP), the All Mon Region Democracy Party (AMDP), and the Arakan National Party (ANP) in Rakhine State. These parties are pushing for the relaxation of centralized rule and greater representation for their respective minority groups. Â 
The official result of the election is expected to be announced on November 22nd. However, regardless of the outcome it looks unlikely that the generals will loosen their hold on politics readily. This week Thant Myint-U, a Burmese historian and author, told the Observer that even if the NLD win a landslide victory, the generals have "crafted the constitution that includes a minimum amount of control that is acceptable to them" as 25% of seats in the National parliament are reserved for military representatives. The next president will then be decided by an all-party parliamentary vote. NLD leader Aung San Suu Kyi is constitutionally barred from the presidency, as her sons have British passports, however, she remains determined that, should her party be elected, she will become Burma's leader.
Many doubt that the coming elections will result in any tangible change for the persecuted Rohingya.  When asked at a press conference in Yangon whether she believed the Rohingya were victims of genocide, as reported by a Yale Law school report last week, Aung San Suu Kyi replied "it is very important that we should not exaggerate the problems [faced by the Rohingya]". She continued: "I am not saying that this is a small problem," and promised to secure legal protection for all should she be elected. In view of the current ethnic tensions in Burma it seems that to publically speak out for the Rohingya would be political suicide. Nonetheless the majority of Rohingya communities continue to support 'Mother Suu' and hope that her silence over the plight of the Rohingya and other religious minorities is only temporary.
South Sudan
Jason Qu
Government representatives from the South Sudanese capital of Juba and the Ugandan Military have confirmed the complete withdrawal of Ugandan People's Defence Force (UPDF) personnel from South Sudan. UPDF Bases in Bor, Juba,  and Nesitu are now vacated. South Sudanese military forces are occupying these facilities, with the United Nations Mission in South Sudan (UNMISS) expected to strengthen its peacekeeping force in an attempt to shore up the peace process and mechanism. Juba will oversee the deployment of a neutral force comprised of both South Sudanese army and rebel forces, according to security arrangements that were finalized two weeks ago. The removal of foreign troops, especially UPDF personnel that were deployed  to support Kiir's government when the crisis started, has been a key demand of Machar's rebels.
Juba and the SPLM-In Opposition (SPLM-IO) have motioned to the international community and South Sudan that the implementation of the August peace accords has seen concrete progress. Machar has reiterated a rebel commitment to peace, amidst a conference held by the opposition regarding steps towards the formation of a unified force and government, as per the August peace agreement. Documents regarding the proposed joint SPLA and SPLA-IO forces have also been released, detailing the exact proportions and numbers of troops to be deployed to Juba, as well as major cities and flashpoints like Bor. While the parties involved remain optimistic, the United Nations and observer parties say that the risk for conflict is still very real, and a United Nations report details that the rebels and government have been quietly rearming their respective forces.
SPLM-IO leader Riek Machar, and a number of other rebel leaders and commanders are expected to return to Juba in mid-November. A team will be deployed in advance and remain in Juba but Machar, who will be accompanied with the Ethiopian Prime Minister, will only remain for one day. This comes as security arrangements and the August peace agreement have been finalized, which will create a 30 month transitional government that shares power between Machar and Kier, and seeks to end almost 3 years of civil war. The Intergovernmental Authority on Development (IGAD) will end its observer mission in South Sudan, and be replaced by the Joint Monitoring and Evaluation Committee (JMEC) which will oversee the implementation of the peace deal.
Despite positive indicators towards a rising peace in South Sudan, a number of obstacles remain that could threaten to draw the country back into full-scale civil war. The African Union Report released last week details atrocities committed by both sides, and reports there was no evidence of a coup despite allegations from President Kiir, which he used as justification to arrest and discharge key Nuer political figures. has the potential to threaten peace in South Sudan. Nuer officials have urged calm among those of the Nuer tribe as mass atrocities, including rape and cannibalism have been detailed in the report, to have been committed by the SPLA against Nuer civilians. Another obstacle is allegations from factions of the SPLA-IO that the South Sudanese Army has violated the ceasefire by continuing to launch offensives on rebel positions. The fragile August agreement has seen countless similar violations since its signing, and many remain unsure whether or not it will hold, even given new progress being made.
Also, a unilateral move by President Kier to expand South Sudan's 10 states to 28, with his office being allowed to appoint the 18 governors, has been officially rejected by the SPLM-IO, with the opposition saying that this could prevent the August peace accords from being implemented, as the agreement included details regarding ten jurisdictions not 28 and many opposition figures say the executive order was unconstitutional. Nevertheless, Juba signalled recently that they would continue to implement the expansion of states, despite opposition from domestic and international organizations, with the proposal receives mixed reactions from tribes, depending on how tribal lines would fall with state lines. A UN report reiterated claims that Juba going through with this plan would undermine the peace mechanism that has been put into place.
Sudan: Darfur
Jason Qu
Second Sudanese Vice President Hasabo Abdel-Rahman has said that he would reject any referendum regarding Darfur, which would decide between the states of Darfur becoming one single semi-autonomous authority or the status quo. The Vice President asserts that this could create more tension because a single region of Darfur could inspire it to declare its independence – with a federal solution , that extends Khartoum's influence throughout Darfur and provides for limited local self-rule, being the only permanent way to achieve a permanent in Darfur. These comments also come as the Sudanese National Assembly continues to remain extremely divided over whether or not to allow said referendum.
A health crisis is sweeping Darfur, reflecting the vulnerable humanitarian situation in the region as whooping cough is currently sweeping North Darfur, with hundreds of cases confirmed within the last month. West Darfur is seeing a spate of new cases of haemorrhagic fever as well. Although quality medical services are absent throughout much of Sudan, these areas in Darfur are especially vulnerable due to ongoing conflict and insecurity in the region, despite international and governmental intervention.
The Sudanese Armed Forces has restated that it is ready to halt offensive operations in areas where an SRF and Sudanese ceasefire have been declared, within Darfur, Blue Nile, and South Kordofan. This comes at a time when SPLM-North, a key rebel organization in Sudan and member of the SRF, has accused the Sudanese Army of violating a temporary ceasefire in Blue Nile State. The army has stated that it would be prepared to defend against any rebel movements or offensives, even with a ceasefire in place. However, commanders of troops stationed in the region underscore a readiness to abide by the ceasefire under normal circumstances. These new clashes coincide with a warning from local farmers in South Darfur directed at nomadic camel herders to not graze on their land before the harvest, demonstrating that despite increased efforts towards peace, both sides continue to distrust one another, potentially reigniting intercommunal fighting.
Get to know the 2015-2016 Education Task Force
Ruhi Bhaidani serves as Central and West Africa Conflict Coordinator, and has been a STAND member for over four years. As president of her high school's STAND for Peace club, she organized a concert to draw attention to ongoing genocidal violence around the world. Ruhi is a freshman at the University of Chicago.
Lindah Mogeni serves as STAND's Great Lakes Conflict Coordinator, and is a senior at Barnard College studying Political Science. Lindah comes to STAND with extensive human rights advocacy and research experience, and spent three months in 2014 as a Fieldwork Research Intern with the United Nations Stabilization Mission (MONUSCO) in the Democratic Republic of the Congo.
Maddie King serves as STAND's Middle East and North Africa Conflict Coordinator, and is a junior at Johns Hopkins University, where she is pursuing majors in International Studies and Global Environmental Change and Sustainability and a minor in Islamic Studies. She is passionate about addressing issues of refugee resettlement, particularly as they relate to the roots of displacement.
Sophie Back serves as STAND's Southeast Asia Conflict Coordinator, and is a third year student at University College London pursuing a degree in History and Political Science. An outspoken advocate for Amnesty International on campus, Sophie comes to STAND after spending the summer in Vietnam, where she led a team that organized workshops to prepare students for the implementation of the ASEAN Economic Community free trade area.
Jason Qu serves as STAND's Sudan and South Sudan Conflict Coordinator, and is a junior at the Bronx High School of Science. He is also Vice President of the Amnesty International chapter at his school, and is extensively involved in Model United Nations and the Muslim Student Association at Bronx Science.