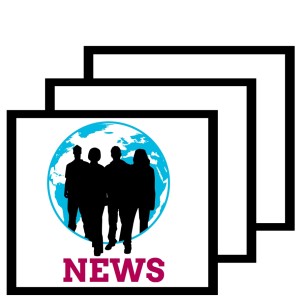 Central and West Africa: Central African Republic
Ruhi Bhaidani
Pope Francis' visit to Central African Republic scheduled for the end of this month may be pushed back due to recent violence in the country. On November 2, men from the predominantly Muslim PK-5 neighborhood attacked Bangui, causing hundreds of people to flee their homes. United Nations Peacekeepers had been stationed in PK-5 for years to address the high number of Muslims driven out of the neighborhood due to threats from anti-Balaka groups. In the attack, homes were set on fire, five people were killed, and more than a dozen were wounded.
The president of Central African Republic, Catherine Samba-Panza, responded to the violence by stating that U.N. Peacekeepers had failed to stop the cycle of violence in CAR and called on the United Nations, as well as the International Criminal Court, to sanction political leaders responsible for the violence. Samba-Panza has also demanded that the U.N. mission return arms and weapons confiscated from the army to restore peace to the CAR. Both the Pope's visit to CAR and the upcoming elections were meant to be unifying moments for the country.
The national elections have also been set back until December 13, and the constitutional referendum scheduled for October will not be held on December 6. The aforementioned push-backs have been due to ongoing violence in the nation. Although the election process has been pushed back, many fear that it is being rushed and that the CAR is still not ready for elections, despite the urging of the international community to end the transitional government. Although Samba-Panza supports the elections, last month the president of the National Electoral Authority, Dieudonne Kombo Yaya, resigned due to too much pressure from both Samba-Panza and the international community.
While the upcoming national elections face several threats, the greatest concerns are security-related. The Central Africa analyst for the International Crisis Group, Thibaud Lesueur, warned in an interview that "If the vote is held now it may not be inclusive. In fact, it could be dangerous and could fuel further instability." There have also been delays in voter registration in the CAR as many people lack official documentation and displacement camps do not have a complete registration process.
Great Lakes of Africa: Burundi
Lindah Mogeni
Burundian President, Pierre Nkurunziza, set a five-day deadline (November 7) on November 2 this week, for Burundians to voluntarily surrender illegal firearms in response to clashes between police and gunmen in the capital. Non-adherence, he assured, will result in being labelled as criminals and 'prosecuted according to the anti-terrorism law' whereas compliance will be rewarded with patriotic education training and reunification with their families. President Nkurunziza further urged the police to restore peace and ensure security in Bujumbura.
An immediate and internationally mediated dialogue has been called for by the US special envoy for Africa's Great Lakes region, Thomas Perriello, to resolve the escalating Burundi crisis which he described as a political, humanitarian and security crisis.
Perriello iterated the importance of the Burundian government's participation in the dialogue absent preconditions and urged the Burundian government to 'commit to a good-faith, inclusive dialogue in which all Burundians are represented, including those who fled the country to escape persecution or violence. The African Union also called for an inclusive dialogue between the Burundian government and opposition groups to be held in any capital around Africa. President Nkurunziza recently signed a decree to form a commission tasked with facilitating 'inter-Burundi' dialogue. According to Burundi's Foreign Minister, Alain Nyamitwe, the National Commission for Inter-Burundian dialogue provides an ideal platform for Burundians to speak on the crisis.
The African Commission on Human and People's Rights was tasked with investigating and submitting a report of any alleged violations of human rights and other abuses against Burundi. Nyamitwe has expressed the government's willingness to co-operate with the investigation but frowns upon the use of sanctions to that would undermine mediation efforts.
A speech by Senate speaker Reverien Ndikuriyo, a senior member of President Nkurunziza's ruling party, calling on the ruling youth militia party to "get to work," has been widely condemned by international observers and governments in part due to its similarity to hate speech that incited the killing of Tutsis during the 1994 Rwandan genocide. Prior to and during the 1994 Rwandan Genocide, the popular radio station RTLM, which was responsible for inciting Hutus to take violence collective action against Tutsis, is similarly remembered for announcing: ""You have to work harder, the graves are not full." Some fear that Ndikuriyo's speech is a harbinger for government-sanctioned violence. The United Nations and the U.S. have expressed concern over the speech, and according to UN Ambassador Matthew Rycroft, the UK is concerned about the threat of genocide.
Southeast Asia: Burma
Sophie Back
On October 29, the Allard K. Lowenstein International Human Rights Clinic at Yale Law School published a report which presented strong evidence of genocide, perpetrated by the Burmese State, against the Rohingya population. The report urged the United Nations to take immediate action and to form a Commission of Inquiry to investigate the allegations of genocide further, and to decide on an appropriate course of action.  The report claims that the Rohingya are facing the 'last stages of genocide' and that their experiences of ethnic cleansing are consistent with the definitions of genocide set out in the UN Inquiries into the Yugoslavian and Rwandan atrocities.
In reaction to this report, Penny Green, Professor of Law and Globalization Queen Mary University, told Newsweek "It's really important to construct genocide as a social process, because if we don't, we can never intervene before mass killing takes place." She also warned that the elections pose an added threat to Rohingya communities as they "reinforce the elimination of the Rohingya from the political realm of responsibility of Myanmar."
Voting has been cancelled in two more townships in the Shan state, which has been subject to regional disenfranchisement in recent weeks over alleged security threats. In Wanhai, violence over the Shan State's exclusion from the elections has intensified, forcing 6,000 villagers to flee from their homes. Such violence has heightened fears of instability in the run up to the elections and triggered a sharp rise in police terror.
Myanmar's National Human Rights Commission (NHRC) has called on President Thein Sein for an amnesty for political prisoners prior to the election. Currently 100 political prisoners are in detention in Burma with 471 more awaiting trial. In recent weeks, authorities have begun to release political prisoners in exchange for information, however, many lawmakers doubt whether an amnesty will be granted to allow prisoners to vote for change.
A US-based observation mission conducted by the Carter Center has unearthed several flaws in the voting process. These include restrictions over political space, vote-buying regional disenfranchisement and limited access to advance votes. The mission also reported 94 instances of political intimidation, including 5 physical attacks against members of opposition party the NLD. In addition to these assaults, NLD Parliamentarian Naing Ngan Lin was attacked by three men with machetes while canvassing in Yangon on Thursday night. Naing, suffered serious lesions to his legs and face but his condition has stabilized. Burmese state police have arrested the attackers whose motives remain unknown. The Election Commission is yet to comment on the incident but all parties are on high alert fearing further violence in the final week before Election Day.
South Sudan
Jason Qu
On October 29, after three days of captivity by South Sudanese rebels, 18 United Nations peacekeepers were released. These peacekeepers were traveling with 13 civilian UN contractors, as they moved a fuel barge on the Nile River, from Juba to Upper Nile State, when they were was surrounded by over 100 rebels. Once aboard the barge, rebels seized 55,000 liters of fuel along with peacekeepers' weapons, and captured onboard personnel. the rebels claiming that said UN personnel were flying a confusing flag, and they presumed they were delivering munitions to government forces. Unlike the peacekeepers, the contractors were still detained by the rebels for an additional three days before their release. The UN has played a constant role in South Sudan since the civil war began by providing security for refugees, delivering aid, and assisting in the peace process.
As peace negotiations move forward between South Sudanese Vice-President Machar and President Kiir, sporadic fighting is still occurring throughout South Sudan, most notably in Unity State. Oil-rich Unity State remains a center of conflict, with recent accusations coming from the Nuer community that South Sudanese Army personnel killed at least 140 civilians in Leer County. NGOs have said ongoing violence is displacing thousands. A total of 2 million South Sudanese have been displaced, preventing easy delivery of aid.
A new rebel group known as the Tiger Faction New Forces has emerged in South Sudan under the command of General Yoanes Oki. The group refuses to lay down its arms until President Kiir rescinds a controversial executive order to expand South Sudan's 10 states to 28. This move has been met with fierce opposition from IGAD and the SPLM-IO, due to an argument that it violates the Constitution and risks the collapse of the August Peace Accords. Opposition parties have agreed to form an alliance to oppose the executive order and bring it the Supreme Court, but critics also say that any ruling could be biased as the President of the Supreme Court has already declared his support for the plan to create new states.
The African Union Commission of Inquiry on South Sudan has published a finalized and full report regarding atrocities committed in Juba when the crisis in the nation began. The African Union asserts that in December 2013, there was no evidence of a coup despite allegations from President Kiir that Machar was trying to overthrow the South Sudanese government. In the report, there are allegations that Kiir raised a militia not affiliated with the Army or Presidential Guard to commit acts of violence that were coordinated by the government, against civilians affiliated with the Nuer tribe. Both sides have been accused of indiscriminate violence, rape, cannibalism, looting, and the use of child soldiers. The SPLM-IO welcomed the report but the government dismissed allegations of state-supported massacres. The United Nations Human Rights Council have also deployed personnel this week in order to investigate human rights violations during the civil war.
The SPLM-In Opposition (SPLM-IO) has signed an agreement on October 26th, to finalize portions of the fragile August peace agreement that pertain to security matters. This is an important step towards the integration of Machar's rebel forces and the South Sudanese military. The placement of certain security forces under the administration of Juba as well as foreign militaries, in major cities like Juba or Bor, have contributed significantly to mistrust between the rebels and government. These security provisions would allow for the capital to be demilitarized in favor of a small, joint police force composed of South Sudanese military members and rebels. SPLM-IO leader Machar is expected to be granted return to Juba as part of the agreement. Though distribution of forces remains unclear, an ongoing Ugandan withdrawal, renewed commitment to peace on both sides, and an order from Juba to prohibit security forces from wearing uniforms or carrying assault rifles in the city are all positive measures towards peace.
Sudan: Darfur
Jason Qu
On November 1, UNAMID saw a leadership change as Martin Ihoeghian Uhomoibhi was appointed UN Joint Special Representative for Darfur and UNAMID head. Since the beginning of the UNAMID mission, Khartoum has consistently called for its withdrawal, and now, as the situation in Darfur has gotten more stable, some Sudanese officials accuse UNAMID personnel of being inaccurate in depictions of life in Darfur so that they can justify their presence and preserve their salaries. The African Union has also declared its intention to renew talks with Khartoum regarding the withdrawal of AU forces from the mission, a request that the Sudanese Government has been making for two years. This comes amidst a controversy surrounding a refusal from Sudan to allow rations to pass through Port Sudan to UNAMID. The controversy has since been resolved.
On October 27, the United Nations High Commissioner for Refugees (UNHCR) met with Darfuri refugee leaders currently taking shelter in Eastern Chad, regarding a voluntary repatriation program that would help send back and resettle 300,000 refugees to Sudan. The leader of Ouloum refugee camp, among other elders and camp leaders, have stated that there can not be any repatriation or return to Darfur until certain conditions regarding security, rule of law, and the disarmament of Arab militias that have committed egregious acts of violence against civilians, are met. Nonetheless, it appears that if authorities are unable to find a viable solution to a repatriation program, life for 300,000 Darfuri refugees will become significantly more difficult as Chadian food rations for them are expected to end in 2016.
The National Assembly of Sudan, the country's legislature, remains extremely polarized regarding the issue of a referendum in Darfur over its status as individual states, or one autonomous state, as cited in the Doha Document for Peace in Darfur. Many Sudanese officials claim that this referendum would be extremely costly and could once again politically destabilize Darfur. However, the National Assembly remains united in a call for the deployment of a security force and police to cover all of Darfur, but this could create a tense new situation, as Sudanese rebel groups agreed to a ceasefire in favor of negotiations before security forces can be deployed throughout Darfur. An assertion of Khartoum's power could break a burgeoning peace in the region, after years of brutal conflict.
Middle East and North Africa: Syria
Maddie King
On October 30, representatives of key external actors in the Syrian conflict, including Russia, Turkey, the United States, the European Union, and the United Nations, gathered in Vienna to work towards creating peace and stability in the region, focusing in particular on the possibility of enforcing a nationwide ceasefire. The focus of the conference was structuring how Syria might begin the political process of rebuilding Syria. This process, which leaders hope the United Nations and Syrians of all parties would support, would aim to create a new constitution and hold an election facilitated by the UN with participation from all Syrian nationals, including refugees.
Another key focus of the conference was international action in regards to terrorism. Russian delegates emphasized that terrorist groups should be exempt from a potential ceasefire and military action aimed at the defeat of terrorist organizations, especially ISIS, should continue to be a priority of the international community, arguing that a political solution to the conflict will be difficult to achieve before the power of terrorism and extremism are decreased.
On the tail of the meeting, the United States announced that it will deploy 50 special forces troop to advise moderate opposition in Syria. These troops would be concentrated in northern Syria where Syrian Kurdish forces are leading the fight against ISIS.
Finally, this week marks the first full month of Russian air strike campaign in Syria. The Syrian Observatory for Human Rights notes that these air strikes have killed nearly 600 people, a third of which are civilians.
Get to know the 2015-2016 Education Task Force
Ruhi Bhaidani serves as Central and West Africa Conflict Coordinator, and has been a STAND member for over four years. As president of her high school's STAND for Peace club, she organized a concert to draw attention to ongoing genocidal violence around the world. Ruhi is a freshman at the University of Chicago.
Lindah Mogeni serves as STAND's Great Lakes Conflict Coordinator, and is a senior at Barnard College studying Political Science. Lindah comes to STAND with extensive human rights advocacy and research experience, and spent three months in 2014 as a Fieldwork Research Intern with the United Nations Stabilization Mission (MONUSCO) in the Democratic Republic of the Congo.
Maddie King serves as STAND's Middle East and North Africa Conflict Coordinator, and is a junior at Johns Hopkins University, where she is pursuing majors in International Studies and Global Environmental Change and Sustainability and a minor in Islamic Studies. She is passionate about addressing issues of refugee resettlement, particularly as they relate to the roots of displacement.
Sophie Back serves as STAND's Southeast Asia Conflict Coordinator, and is a third year student at University College London pursuing a degree in History and Political Science. An outspoken advocate for Amnesty International on campus, Sophie comes to STAND after spending the summer in Vietnam, where she led a team that organized workshops to prepare students for the implementation of the ASEAN Economic Community free trade area.
Jason Qu serves as STAND's Sudan and South Sudan Conflict Coordinator, and is a junior at the Bronx High School of Science. He is also Vice President of the Amnesty International chapter at his school, and is extensively involved in Model United Nations and the Muslim Student Association at Bronx Science.