As the crisis in Syria persists, nations around the world have been receiving massive influxes of refugees seeking asylum from Syria and Iraq. Refugees are attempting to gain access to Northern and Western Europe, yet many have stopped in Central European states such as Hungary, Slovenia, Serbia, and Croatia. These European states are struggling with ways to react to the large of number of refugees. Recently, Hungary closed their borders, leading  13,000 individuals to enter Croatia. In response, Croatia closed seven of their eight border crossings with Serbia in an attempt to halt the influx of refugees. If countries continue to turn Syrian refugees away, more and more escapees, already facing severe trauma, will face the threat of injury or death.
Croatian Prime Minister, Zoran Milanovic, stated, "You are welcome in Croatia and you can pass through Croatia. But, go on. Not because we don't like you but because this is not your final destination."
Neighbors of Croatia, such as Serbia, argue that Croatia is violating the European Union's regulations regarding refugees, migrants, and asylum seekers. The main system, the Schengen, is an EU law that pertains to these subjects. According to other states such as Slovenia, Croatia is disregarding the Schengen, which abolishes border controls among European states that are a part of the EU. This means that just as Americans can roam freely between states, travelers of the countries that have signed the Schengen can pass freely without having to stop and show a passport or visa. Because these European countries have had such a hard time controlling the intake of refugees and migrants, several countries, including Croatia, have reinstated border controls so that they do not have to rely on other countries to resist refugees. Although, according to Babar Baloch, Central Europe spokesman for the United Nations High Commissioner for Refugees, while the United Nations has the financial means to sufficiently accommodate the refugees, the lack of collective action by European states is making this process difficult for police, refugees, governments, and nationals alike.
The inability of these countries to initiate a controlled, systematic approach to this refugee crisis will result in significantly more casualties. The estimated 60,000 to 100,000 landmines left from the Balkan wars, which spread across over 300 miles of Croatian soil, are one example. Various aid groups are worried about refugees avoiding roads to borders and crossing cornfields that may contain landmines.
The crisis is growing  with each day, and sooner or later, European states will need to resolve the problems with their current systems regarding refugees. More than 442,440 refugees have crossed the Mediterranean, 2,921 deaths have been recorded of those who have tried to escape from Syria, and more than 4,000 people are arriving in Greece daily. These numbers reflect the dire situation. It is imperative that Western and Central Europe combine forces to ensure these refugees receive safe passage and shelter.
—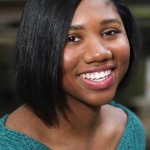 Ashley Morefield is a sophomore at Dickinson College in Pennsylvania, studying International Relations and French.