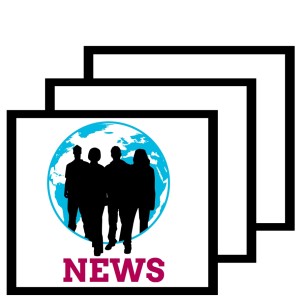 Central and West Africa: Central African Republic
Ruhi Bhaidani
On Monday, three senior members of the Union for Peace in Central Africa (UPC), a moderate faction of the Séléka rebel group, were abducted after partaking in peace talks in Bangui with interim government. "Four members of the [Séléka] delegation went to the base of the French peacekeeping force this morning. They were returning in a taxi when they were ambushed," said General Mohamed Dhaffane, head of the UPC. One delegate managed to escape with serious injuries. It is feared that attacks such as these, particularly those targeting moderate players, could affect the planned presidential elections. No group has yet claimed responsibility for the attack. This attack is one of many following a bout of violence in the capital after the death of a Muslim taxi motorcyclist on September 26.
Human Rights Watch conducted a series of interviews between October 7 and 13 and found that at least 31 civilians were murdered in that week alone. According to Human Rights Watch, "some of the victims were burned in their homes or in places where they sought shelter. The victims included nine women – one of them eight-months pregnant – and four elderly men. Human Rights Watch confirmed eight other cases in which the victims were armed men." Several houses have also been looted and destroyed and many have fled the violence. Human Rights Watch reports that "prior to the violence and chaos that have gripped the Central African Republic since March 2013, 122,000 Muslims lived in the capital. Only an estimated 15,000 remain." Although UN forces are in place in CAR, many have reported that they have not done much to stop the violence.
On October 22, the United Nations Emergency Relief Coordinator called for greater and more sustained international commitment to CAR, where there are 400,000 people internally displaced, 454,000 refugees in neighboring countries, and more than half of the country's population is in need of humanitarian assistance. Stephen O'Brien, the UN Under-Secretary-General for Humanitarian Affairs released $12 million from the UN Central Emergency Response Fund (CERF) to support those affected by violence in CAR.
Great Lakes of Africa: Burundi
Lindah Mogeni
Reporters Without Borders supports a torture complaint filed in Burundi's Supreme Court of Justice by Radio France Internationale and Agence France-Presse regarding Burundian correspondent, Esdras Ndikumana, who was beaten and tortured after being arrested in Bujumbura in August. They report that the "lack of substantial progress in the investigation into this attack is typical of the current climate of impunity for crimes of violence against journalists and media outlets in Burundi."
Great Lakes of Africa: Democratic Republic of the Congo

Lindah Mogeni                                                                            
MONUSCO, the UN peacekeeping force in DRC, marked the 70th anniversary of the United Nations with a day of reflection, assessing the security and humanitarian improvements in North Kivu over the past decade. MONUSCO paid tribute to fallen blue helmets and UN personnel in the region and explained the role and mandate of MONUSCO and other UN agencies in DRC to the 100 attendees. Furthermore, an evaluation of the UN's impact on life in North Kivu by several actors and social representatives, indicates that UN presence has strengthened the development, peace, and human rights sectors in the region.
Olivier Peke Kaliaki, head of the Walendu Bindi community in Ituri province, appealed to former inhabitants of the region, many of whom are displaced, to return to their villages following a joint mission by MONUSCO and FARDC (the armed forces of DRC). Kaliaki reassured the community that FRPI (Front for Patriotic Resistance in Ituri) combatants have been quelled and that their banditry will not hinder the return of the IDPs. To the contrary, IDP sites are often inaccessible to FARDC troops and are at risk of providing night shelter to FRPI militia. The IDPs have conditioned their return on FARDC deployment to their villages, where FRPI militia are still present.
Middle East and North Africa: Syria
Maddie King
Russian airstrikes continue in the provinces of Aleppo, Latakia and Hama, where local aid groups report that at least seven hospitals and medical facilities have been hit by airstrikes since Russia entered the conflict. Evidence points to Russian involvement in these attacks, although specifics have yet to be confirmed.
After a meeting between US Secretary of State John Kerry and Saudi Monarch King Salman, the United States and Saudi Arabia have agreed to intensify support to Syria's moderate opposition as well as increase efforts in finding a political solution for the conflict. Leaders from Britain, France, and Spain have also spoken out about the conflict recently, announcing that state leaders will present a draft resolution to the UN Security Council by the end of the month demanding an end to the usage of barrel bombs by the Syrian regime.
A day after Russian President Vladimir Putin and Bashar al-Assad met in Moscow to discuss the current situation in Syria, Putin indicated to reporters that Assad may be willing to work with rebel groups to fight against the Islamic State. Assad's office has not yet released a statement in response to Putin's comments.
Last Wednesday, the US-led coalition to fight ISIS launched its largest strike since the campaign began almost a year ago. Coalition jets hit 26 targets, including ISIS-controlled oil refineries, and command and central control centers in Syria's Omar oil field. This move marks a shift in strategy for the campaign, which is attempting to target the group's revenue sources.
On Thursday, Turkish President Tayyip Erdogan expressed concern that increased conflict in the Syrian province of Aleppo—where Russian airstrikes have concentrated attacks— may lead to an influx of Syrian refugees to Turkey. A coordinator at the Humanitarian Relief Foundation speculated that thousands of refugees have left Aleppo for the Turkish border in recent weeks.
Last week, the World Health Organization flagged the death of a young child in Aleppo province as a "suspected case" of Cholera after initial tests proved positive. Coming after a Cholera outbreak in Iraq, this event has sparked fear of a potentially international threat due to the debilitated medical infrastructure in Syria and the high level of mobility among the largely displaced population.
Southeast Asia: Burma
Sophie Back
Last Wednesday fighting broke out between government troops and the Shan State Army-North (SSA-N) (the armed wing of Shan State Progressive Party) in Mongshu Township, Shan State. The SSA-N claim that the Burmese army opened fire on their community to suppress civil unrest after an election official announced that polling for the general election will not take place in the area if insurgent violence continues. Also on Wednesday, 4 people were reportedly injured by the explosion of a roadside bomb in Mongshu. It is currently unclear whether the two events are related. Violent tensions between the SSA-N and state troops have been building since October 6, with sporadic outbreaks of fighting in Mongshu and neighbouring areas. Since then, 3,000 civilians have been displaced. The government crackdown has caused fear of violent resistance to state rule in the election period, and recent fighting has only intensified concerns.
Security measures have intensified with the creation of a 40,000 person Special Police Force for the election period. These forces will be in charge of guarding polling stations and neutralizing any unrest that the elections may inspire. The new Special Force will involve twice as many police personnel as were used at the last election. However Police Colonel Thaung Win, deputy chief of the Mon State Police Force, has promised that the Special Force will be neutral in the elections. Speaking at the opening day of the Special Police training course in Ye Township, Thaung announced, "We must stand on the side of the state…We have no right to tell people to vote for which [candidate] and which party." However, political freedoms remain strongly restricted in Burma and the U.S. Congress is maintaining a critical view on Burma's use of police coercion and corruption as, this week, Rep. Matt Salmon, R-Ariz. and other lawmakers criticized Burma for its "systematically manipulated democratic transition."
Thailand has come under increasing scrutiny over its inhumane treatment of Rohingya refugees. An article published by the Diplomat wrote that Thailand's attempt to 'push back' the tides of refugees arriving on its coasts has created an 'atrocity' in itself. A report published by Amnesty International this week, Deadly Journeys: The refugee and trafficking crisis in Southeast Asia, also condemned the Thai and Indonesian governments for failure to ensure the safety of migrants. The report called for greater cooperation between the ASEAN (Association of Southeast Asian Nations) states, and increased support from the international community to help with search and rescue initiatives and provisions for refugees.
South Sudan
Jason Qu
Aid agencies and NGOs working in South Sudan have reported 80 civilians killed by SPLA forces in the month of October in a county of Unity State. Leer County, a flashpoint in oil-rich Unity State, has seen a dramatic rise in fighting and tensions between the South Sudanese Government and rebels, despite the ceasefire. The SPLA-In Opposition (SPLA-IO), the armed wing of the primary South Sudanese opposition, has accused the government of launching a new offensive in Unity State earlier this week, in direct violation of the ceasefire outlined in the August peace agreement. It should be noted that Leer County, Unity State, is also the hometown of SPLA-IO leader Riek Machar.
Direct talks between the South Sudanese Government and the opposition regarding security matters, as well as outstanding portions of the August peace agreement, were held in Addis Ababa on Monday. The rebels agreed to sign onto the minutes regarding security matters, as well as the minutes of permanent ceasefire. According to these agreements, the SPLM and SPLM-IO will share troops and joint patrols, especially in key sites such as the capital, Juba. The chief mediator of the Intergovernmental Authority on Development (IGAD) said "the two sides in the conflict will continue to discuss security arrangements until they have ironed out their differences."
Despite a pledge to remove all Ugandan troops from South Sudanese soil by October 10, the Uganda People's Defence forces (UPDF) is only now withdrawing from the country. The UPDF was deployed to South Sudan after civil war began and President Kiir requested support. As such, the removal of all foreign troops from South Sudan, including the UPDF, was a key demand from the opposition during peace negotiations. Although IGAD initially reported no movement of UPDF troops in South Sudan, it has been confirmed that Ugandan forces have moved out of Bor, the capital of South Sudan's Jonglei state. Despite progress, all eyes are on Juba and UPDF troops, as the August peace agreement called for the demilitarization of the capital in favor of a neutral force.
Sudan: Darfur
Jason Qu
The United Nations-African Union Mission in Darfur (UNAMID) has confirmed that the Sudanese government has begun releasing crucial food rations and other supplies, which were withheld for the past week. The restriction of these rations had been a source of new tension between Khartoum and UNAMID. The United Nations condemned the government while Sudan claimed that UNAMID failed to follow Sudanese protocol for the clearance of the containers and the issuance of visas. UNAMID's peacekeeping activities in Sudan have been met with sharp criticism from Khartoum ever since their mission began in 2007, and Sudanese President Bashir's Government has consistently called for its withdrawal.
On October 18, the Sudan Revolutionary Front (SRF), one of the largest rebel alliances in Sudan, declared a six-month ceasefire in Darfur, Blue Nile and South Kordofan. The Sudanese Government has also declared a two-month ceasefire in these same areas. The declarations of ceasefires have been met with praise from the international community, such as the United States, but calls are still being made for the Sudanese Government to extend their ceasefire by an additional five months to match SRF commitments. President Bashir has also announced his government's intention to create a permanent ceasefire, if rebel organizations demonstrate a commitment to a peace negotiation.
SPLM-North, a key member of the SRF and one of Sudan's most active rebel organizations, extended an invitation to the Sudanese Government for peace talks to be held on November 2 in Addis Ababa. Talks stalled in December of last year, and a national dialogue conference, held in early October, was boycotted by dozens of opposition parties and rebel organizations. However, Khartoum has accepted this recent offer for peace talks. The negotiations will be mediated by the African Union High Level Implementation Panel, and will only include talks on Blue Nile and South Kordofan states. Darfur will not be included. The AU mediation teams are still deciding on an agenda for the meeting, and the SPLM-N has said they will not settle for anything less than an inclusive political agreement. The status of future peace talks between Khartoum and other rebel organizations such as the Justice and Equality Movement (JEM) remain unclear.
Get to know the 2015-2016 Education Task Force
Ruhi Bhaidani serves as Central and West Africa Conflict Coordinator, and has been a STAND member for over four years. As president of her high school's STAND for Peace club, she organized a concert to draw attention to ongoing genocidal violence around the world. Ruhi is a freshman at the University of Chicago.
Lindah Mogeni serves as STAND's Great Lakes Conflict Coordinator, and is a senior at Barnard College studying Political Science. Lindah comes to STAND with extensive human rights advocacy and research experience, and spent three months in 2014 as a Fieldwork Research Intern with the United Nations Stabilization Mission (MONUSCO) in the Democratic Republic of the Congo.
Maddie King serves as STAND's Middle East and North Africa Conflict Coordinator, and is a junior at Johns Hopkins University, where she is pursuing majors in International Studies and Global Environmental Change and Sustainability and a minor in Islamic Studies. She is passionate about addressing issues of refugee resettlement, particularly as they relate to the roots of displacement.
Sophie Back serves as STAND's Southeast Asia Conflict Coordinator, and is a third year student at University College London pursuing a degree in History and Political Science. An outspoken advocate for Amnesty International on campus, Sophie comes to STAND after spending the summer in Vietnam, where she led a team that organized workshops to prepare students for the implementation of the ASEAN Economic Community free trade area.
Jason Qu serves as STAND's Sudan and South Sudan Conflict Coordinator, and is a junior at the Bronx High School of Science. He is also Vice President of the Amnesty International chapter at his school, and is extensively involved in Model United Nations and the Muslim Student Association at Bronx Science.