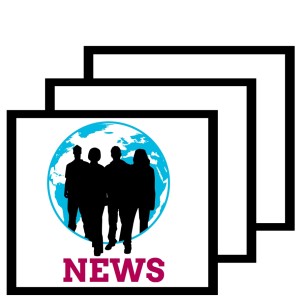 Central and West Africa: Central African Republic
Ruhi Bhaidani
In addition to violence in Bangui, the proposed political process under the interim government of Catherine Samba-Panza has been further destabilized. Samba-Panza's efforts to ensure a smooth election were stymied this week when "armed groups and politicians in Central African Republic boycotted the start of a political forum." Election discussions began on October 13, but have since been postponed due to the armed opposition and boycott of the event by about 10 of the 50 political parties scheduled to participate, on the grounds of "political fraud."
The United Nations reports that on October 18, seven UN police were attacked and illegally detained by armed men, allegedly associated with anti-Balaka forces. Although the police were freed the same night, their equipment and weapons were taken away from them by their captors, according to UN Spokesperson Stéphane Dujarric. This week, three unidentified men fired upon another UN agency, the Multidimensional Integrated Stabilization Mission (MINUSCA), based near Bangui. Peacekeepers responded by killing one assailant and seizing several weapons.
Violence and discord within CAR increased on Sunday, October 18, when anti-Balaka forces kidnapped the vice president. CAR's National Transitional Council Vice President, Léa Koyassoum Doumta, was abducted as she was coming home from a funeral near Bangui. She was released after two hours of negotiation with a list of demands for the government. Later on Sunday, the militias kidnapped six Central African gendarmes. The anti-Balakas demanded, among several other demands, the release of many people arrested last week. The International Criminal Court is continuing an investigation on war crimes by both Séléka and anti-Balaka forces.
Great Lakes of Africa: Burundi
Lindah Mogeni
Secretary-General of the United Nations, Ban Ki-moon, condemned the murder of 11 people in Burundi's capital, Bujumbura, and extended his condolences to the bereaved families. Of those killed, nine were civilians, one of whom was a staff member for the International Organization for Migration, and the remaining two were police officers. The Secretary-General further appealed to Burundian authorities to investigate the killings and bring the perpetrators to justice.
The United Nations denotes that Burundi is in the midst of a dour post-civil war political crisis after its president, Pierre Nkurunziza, decided to run for a controversial third term in April of this year. This action has been widely regarded as unconstitutional by the opposition, civil society, and sections of his own party, as well as "contrary to the spirit of the 2000 Arusha Peace and Reconciliation Agreement for Burundi" that ended Burundi's civil war in 2006.
Since President Nkurunziza's "non-inclusive and non-consensual" re-election in July, the crisis has escalated with frequent police-targeted attacks by the opposition and summary executions by the Nkurunziza government. The Office of the High Commissioner for Human Rights (OHCHR) has registered an estimated 130 killings and hundreds of cases of arbitrary arrest and detention in Burundi since April.
The African Union (AU) announced its decision to launch an investigation into rights abuses and called for "targeted sanctions, including travel bans and asset freezes," against all Burundian stakeholders whose actions and statements contribute to the perpetuation of violence and impede the search for a solution. Moreover, the AU's Peace and Security Council is considering a contingency plan that involves deploying an African-led Mission to curb the spread of violence in the country.
United States Special Envoy for the Great Lakes region, Thomas Perriello, reiterated the frequency of ongoing abuses in Burundi and further expressed the United States' concern for the safety of journalists and state of the media. The International Federation of Journalists (IFJ), joined by its affiliate Union Burundaise des Journalistes, shared this concern as they condemned the execution of a cameraman named Christophe Nkezabahizi, his wife, and two children.
The International Conference on the Great Lakes Region (ICGLR) also condemned the acts of violence and has emphasized its steadfast cooperation with the mediation process led by Uganda's President, Yoweri Museveni. The ICGLR urges that all parties involved in the process adhere to the Pact on Security, Stability and Development in the Great Lakes Region, as well as the Protocol on Democracy and Good Governance.
Middle East and North Africa: Syria
Maddie King
This week there has been a massive escalation of foreign involvement in Syria, with an increase in support for Assad against growing terror threats. Russian airstrikes continue in Damascus, Idlib, Dier Ezzor, Aleppo and Hama, though they have declined in the past few days in favor of heightened ground assaults. Russia has also moved to establish an information-sharing mechanism with Israel to explore the potential for future cooperation, and has met with Saudi Arabian leaders with the goal of cooperation in preventing the establishment of a terrorist caliphate. Simultaneously, hundreds of Iranian troops have been deployed in Syria to work in conjunction with Hezbollah's ground presence in the region. Like the Russian campaign, the Iranian military campaign has focused its action in regions in northern and central Syria, rather than Eastern Syria, where ISIS' presence is most concentrated. Finally, the leader of the Cuban military visited Syria this week, leading to widespread speculation that Cuba will begin providing aid and military support to Assad's regime in the near future.
In response to this increase of foreign involvement, the European Union has raised sanctions against Assad's regime and called on Russia to end its current military campaign. The United States has decided to terminate its failed $500 million program to train and equip moderate Syrian rebels in favor of increasing military support to established units, including the Kurdish YPG militia, which recently entered a new coalition with Syrian Arab groups in order to fight the Islamic State in northern Syria. The Kurdish YPG militia has consistently proven one of the most successful ground forces against the emergence of ISIS, however, a report released by Amnesty International on October 13 indicates that the group may have been involved in war crimes in a campaign actively displacing the area's local Arab population.
In Aleppo, fighting has intensified between ISIS, government forces, and rebel groups to establish control in the region, concentrated in the towns of Ahras and Tel Jabin. ISIS continues to lay siege on a state airbase near Aleppo, and Aleppo is likely to remain a highly contested area over the next few weeks.
Southeast Asia: Burma
Sophie Back
Violence persists in Kachin state despite Myanmar's much-anticipated peace treaty, which was signed this Thursday with eight minority insurgent groups. The Kachin Independence Army, and other major insurgent groups in the north were conspicuously absent at the televised signing of the treaty this week. Despite talks of election postponement on Tuesday, the elections are set to go ahead as scheduled, though election officials announced that polls will not be held in areas beyond government control.
Tens of thousands of Internally Displaced Persons (IDPs) remain in Kachin Province following the outbreak of fighting in June, however the Myanmar state continues to block United Nations agencies from providing humanitarian aid to vulnerable communities. This week, a fact-finding mission conducted by the ASEAN Parliamentarians on Human Rights (APHR) demanded that the Myanmar government allow for the provision of basic rights and aid to IDPs throughout Burma. APHR, which includes parliamentarians from Cambodia, Indonesia, and Malaysia, reiterated its support for the Myanmar government in conducting "free and fair" elections in November. The mission also reported that though the potential for intercommunal violence in Rakhine province remains acute, ethnic segregation enforced by the Burmese government is unwarranted and has led to the "entrenchment of divisions between Buddhist and Muslim communities and should be addressed immediately."
As the monsoon season draws to a close and the Bay of Bengal-Andaman Sea route to Southeast Asia reopens, the United Nations High Commission for Refugees (UNHCR) has predicted a new surge in "irregular" migration from the shores of Western Burma. In the first half of 2015, 31,000 people had been trafficked along this route, representing a 34% increase from the previous year's figure. Vivian Tan, a spokeswoman for UNHCR, told Guardian Australia that "this [upward] trend is likely to continue unless the root causes are addressed."
Human Rights experts from The Arakan Project and Fortify Rights warn that measures to dismantle trafficking routes have merely disrupted them. There are currently 140,000 internally displaced Rohingya people living in Rakhine state and approximately 2,500 Bangladeshi and Rohingya people in detention or in shelters in Indonesia, Malaysia, and Thailand. In Bangladesh, 200,000 refugees are reported to be living in unofficial camps. In light of Malaysia's open-door policy for Rohingya refugees, neighbouring states have turned to either detaining migrants or, as is increasingly the case, aiding them in their passage to Malaysia rather than ensuring the safety of migrants in existing refugee camps.
South Sudan
Jason Qu
On October 12, the Ugandan Government declared that they would begin a full withdrawal of Ugandan People's Defence Forces (UPDF) troops from South Sudan; the number of troops estimate in the thousands, with no specific figures available. This withdrawal of not only UPDF forces, but all foreign troops, was a key demand from Riek Machar and the opposition as part of the shaky Compromise that concluded in August. Uganda deployed troops into South Sudan in 2013 as a response to a request from President Salva Kiir as the country descended into civil war. Although the UPDF was supposed to begin withdrawing, there have been no signs of movement of said troops, according to IGAD's Monitoring and Verification Mechanism for South Sudan. Juba has cited that key portions of the August agreement have yet to be signed, and until they are, a guarantee can not be made for the withdrawal of foreign forces. The opposition led by former Vice President Machar retorted that the signing of that particular section of the agreement was not a prerequisite for UPDF withdrawal.
On October 16, President Kiir, leader of the Sudan People's Liberation Movement (SPLM), has announced that all leadership positions in the SPLM be vacated, except for his position as Chairman. Kiir declared that these positions would be filled within a month's time, which coincides with a SPLM convention that is expected to be attended by SPLM supporters loyal to the president. SPLM-In Opposition (SPLM-IO) leader Riek Machar says that this move will undermine the August peace deal, which called for unity between the factions of the SPLM. The aforementioned SPLM convention would take place before the deadline for a unity government passes, which means that opposition SPLM factions such as Machar's will likely not be present.
A spate of new violence continues to sweep across South Sudan, with Unity State and Warrap State as flashpoints for fighting this week. Earlier this week in Warrap State, 90 people were reported to have been killed and 144 injured in intercommunal land disputes between the Luacjang and Ananatak communities, which lasted until the South Sudanese Army intervened. This new fighting represents the fragile ethnic and clan-based lines that shape South Sudan and contribute significantly, among many other factors, to its instability, both within and outside the context of the civil war. Unity State, which is an oil-rich region, has often been the site of combat between the rebels and the SPLA since late 2013 when the crisis in South Sudan began. Hundreds of thousands are displaced within Unity State, and remain out of reach of food assistance and medical care.
On October 16, Justice and President of the South Sudan Supreme Court, Chan Reec Madut declared his support for President Salva Kiir's executive order to increase the number of states in South Sudan from 10 to 28. The announcement comes before legal challenges to said order are due to appear before the Supreme Court. Legal challenges are expected to be raised by the SPLM-IO and other Sudanese civil society groups, and the move has been condemned by international bodies such as the EU and IGAD. Opponents of the move declare that it is in violation of the South Sudanese Transitional Constitution and would throw a wrench in peace negotiations, whose conditions are based on the existing 10 states. Rebel leader Oloni of the Shilluk militia threatened to take up arms again if the executive order is not reversed. In reaction to fury from the opposition–especially since a key demand of the rebels in the August peace deal was judicial reform to ensure neutrality–Justice Madut denied any partisan motivations behind his statement of support for the President's executive order. Instead, he stated that he believes the order will give local bodies more power in terms of governance, social services, etc.
Sudan: Darfur
Jason Qu
The Sudanese Revolutionary Front (SRF), a coalition of the SPLM-North and other rebel groups in Sudan, fears a split after disagreements between key members regarding the SRF Presidency. The Justice and Equality Movement (JEM) and Sudan Liberation Movement (SLM), as well as their respective factions, supported a transition of SRF leadership to JEM leader Jibril Ibrahim, but the SPLM-N and its allies claim that reforms need to be made with voting procedures before any effective change in leadership can occur. SPLM-N Spokesman Mubarak Ardol refuted reports about the change in leadership, claiming they had not been officiated by the SRF. This dispute could divide one of Sudan's largest and most organized umbrella rebel organizations, which would have significant impacts on their ability to negotiate with Khartoum as a united body.
Recent reports have surfaced that the Sudanese Government has been denying food rations and containers to UNAMID peacekeepers. Although Sudan has been met with criticism from the UN regarding this action, the Sudanese Government defends their position, claiming that UNAMID officials have failed to comply with customs requirements for the food containers and that their actions are in accordance with Sudanese law. This also comes as Sudanese Government and Sudanese representatives to the United Nations have been calling for the end of the UNAMID mission, and discussing withdrawal dates with the United Nations Security Council. The Sudanese government claims that communal fighting is under control, and that funds from the expensive UNAMID mission could be diverted for greater development in Sudan.
The week-long National Dialogue Conference that was launched on October 10 in Khartoum, but boycotted by dozens of rebel organizations, international bodies, and political organizations, resulted in a number of pledges for new reforms and legislation by President Bashir, ranging from judicial reform to improving economic transparency within Sudan. He also pledged a commitment to a referendum on the status of Darfur, scheduled for April 2016, which will decide whether the five states that make up Darfur will formally become one autonomous region. His pledge also includes a one-year extension of the Doha Document for Peace in Darfur. Rebel groups are concerned about statements that pledge the deployment of more Sudanese security forces across Sudan, and the extension of full government authority throughout the entire country. Nevertheless, the SRF has declared its intention to sign a ceasefire if the Sudanese Government pledges its commitment to AU-facilitated peace talks.
Get to know the 2015-2016 Task Force
Ruhi Bhaidani serves as Central and West Africa Conflict Coordinator, and has been a STAND member for over four years. As president of her high school's STAND for Peace club, she organized a concert to draw attention to ongoing genocidal violence around the world. Ruhi is a freshman at the University of Chicago.
Lindah Mogeni serves as STAND's Great Lakes Conflict Coordinator, and is a senior at Barnard College studying Political Science. Lindah comes to STAND with extensive human rights advocacy and research experience, and spent three months in 2014 as a Fieldwork Research Intern with the United Nations Stabilization Mission (MONUSCO) in the Democratic Republic of the Congo.
Maddie King serves as STAND's Middle East and North Africa Conflict Coordinator, and is a junior at Johns Hopkins University, where she is pursuing majors in International Studies and Global Environmental Change and Sustainability and a minor in Islamic Studies. She is passionate about addressing issues of refugee resettlement, particularly as they relate to the roots of displacement.
Sophie Back serves as STAND's Southeast Asia Conflict Coordinator, and is a third year student at University College London pursuing a degree in History and Political Science. An outspoken advocate for Amnesty International on campus, Sophie comes to STAND after spending the summer in Vietnam, where she led a team that organized workshops to prepare students for the implementation of the ASEAN Economic Community free trade area.
Jason Qu serves as STAND's Sudan and South Sudan Conflict Coordinator, and is a junior at the Bronx High School of Science. He is also Vice President of the Amnesty International chapter at his school, and is extensively involved in Model United Nations and the Muslim Student Association at Bronx Science.