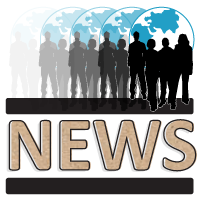 BREAKING: Reports are surfacing of the possible use of White Phosphorous by a Syrian military helicopter. White Phosphorous can cause severe chemical burns, and the smoke vapors can cause illness or even death. There also is a risk that white phosphorus residue can poison food stocks or water sources and lead to later poisoning.
As the situation in Syria worsens, STAND is urging President Obama to put the protection of civilians first and foremost. Click here to join us in reminding the president of his responsibility to work with multilateral and regional partners to protect the Syrian people.
Syria
Western officials and military analysts report that the Assad regime's army is beginning to show serious signs of weakness as the rebels have made several key advances, including in the suburbs of the capital, Damascus. These improvements are seen as both the result of a weakening Syrian army and an influx of financial and military backing from outside investors.  Some of these gains are due to extremist groups, who have received backing from wealthy Arab donors in the Persian Gulf region as well as from Syrian businessmen abroad. One of the most prominent Islamic extremist groups in the rebellion, Jabhat al Nusra, is believed to have ties with Al Qaeda in Iraq. The United States and several European governments have began work towards funding and legitimizing the newly formed Syrian opposition group as fears develop that rebel gains are outpacing political transition.
In what has been seen as a response to these key advances, the Syrian military has prepared the use of chemical weapons and is waiting on President Assad's orders to deploy the weapons, according to U.S. officials. Secretary of State Hillary Clinton has warned that the use of chemical weapons by the Assad regime would constitute a "red line" for the U.S. and that America would "take action if that eventuality were to occur".
The Syrian civil war has spilled into neighboring Lebanon as gunmen from both sides fought in a northern Lebanese city on Wednesday. Lebanese Prime Minister Najib Mikati has pledged to remain neutral. Tensions flared in Lebanon last week as it was discovered that Lebanese Sunni fighters who had joined the rebellion against Assad were killed in Syria. Anti-Syrian Lebanese politicians criticized the Lebanese government for a 'lack of effort' in retrieving the bodies. The Lebanese government is currently led by the Shiite Hezbollah group, which is pro-Assad.
Meanwhile, NATO has approved the deployment of Patriot missiles along Turkey's southern border with Syria. NATO officials have continued to stress the defensive nature of these missiles, and say that have approved these missiles due to "repeated violations of Turkey's territory".  Control over the Patriot systems is to be delegated to the Supreme Allied Commander for Europe, NATO's top military officer.
Burma
Dozens of villagers and monks have been protesting against a copper mine in northwestern Burma. The protesters of the Letpadaung copper mine claim it has been causing environmental, social, and health problems for the surrounding communities. Last Thursday, government security officials forcibly halted dozens of protesters and injured as many as 70 people in the process. Eight protesters were charged with incitement against the state and demonstrating illegally. The Myanmar government formed a commission, led by Nobel Peace Prize laureate and MP Aung San Suu Kyi, to investigate the claims of violence against the protesters. There have been additional marches in Burma and Thailand in support of the Letpadaung mine protesters.
A secretive "census-like operation" has been undertaken by Myanmar immigration officials in western Burma to "verify" the citizenship of the Rohingya, according to the Associate Press. The stateless Rohingya are a predominantly Muslim ethnic group living in western Burma and eastern Bangladesh and have been denied citizenship rights in both countries. In Burma, the Rohingya are viewed as illegal Bengali migrants. Conflict between the Rohingya and Rakhine has so far displaced 110,000 people and resulted in almost 200 deaths.
In other news, Transparency International recently published its 2012 Corruption Perceptions Index in which Burma was ranked as the world's fifth most corrupt country according to global perceptions. Burma's ranking improved by two positions from last year's report, but its score (on which the rankings are made) did not change.
Democratic Republic of Congo
In response to the recent capture of Goma and the flood of international attention that came with it, many international news sources have been working to make sense of the complicated conflict(s) happening in the Congo. The New York Times released a multi-sectored debate in the opinion pages about "How to Stabilize Congo" featuring John Prendergast of the Enough Project and Kambale Musavuli of Friends of the Congo. BBC also released an informative article about "DR Congo's Rebel Kaleidoscope" that illustrates the different rebel groups that are operating in eastern Congo in addition to the M23.
On Saturday, the M23 fighters, after two weeks of occupation, pulled out of the city of Goma.  They left behind a deserted army headquarters, a city without security, mines, bombs, and bullets. John Mwando, a secondary school teacher, spoke of the existing dangers since the retreat. "Since the M23 left on Saturday the place is not secured at all, and the children have just been free to come here," he said. The M23 soldiers occupied the hospitals in Goma, freely using both the supplies and doctors that chose to stay behind, leaving a population with an even more limited access to healthcare.  Some 600 Congolese troops are supposed to be on their way back to Goma, but this, for many citizens of Goma, does not translate into security.
International pressure continues to locate Rwanda as complicit in the violence perpetuated by the M23. This past week, a group of experts tasked by the U.N. Security Council has presented new evidence stating that the M23 soldiers received "direct support" from the Rwandan Defence Force (RDF) to capture Goma on November 20. Rwanda still adamantly denies these accusations. Last Thursday, the United States Senateunanimously passed an amendment imposing sanctions on those "providing financial, material, or technological support to the M23 rebel group."  The report released by the Senate specifically mentions Rwanda.
Negotiations and peace talks between the Congolese government and the M23 are expected to take place this week. Two officials from Uganda who have been "brokering" these peace talks stated this past Tuesday that the two sides were expected in the Ugandan capital, Kampala, this week. Rwanda has also remained tentatively involved in the peace talks.
Sudan
There may have been an attempted coup in Sudan on November 22. An unidentified National Intelligence and Security Services source is quoted as saying that the authorities had thwarted a "subversive attempt" planned to be launched at dawn on November 22. The NISS arrested and started investigations with those thought to be connected to the plot. 12 senior military and security officers were arrested, as was Sudan's former head of intelligence and security. National Congress Party vice-chairman Nafie Ali Nafie said that two of the detainees had contacts with JEM, indicating that the Popular Congress Party may have been behind the coup attempt. The Sahel Blog has an excellent rundown of the actors arrested and reported Islamist involvement.
The Satellite Sentinel Project has released new DigitalGlobe imagery showing government usage of scorched-earth warfare in at least 26 Nuban villages in South Kordofan in November. Check out SSP's Situation Report here.
South Sudan
According to AllAfrica, "Women and children are increasingly being caught up in attacks related to cattle rustling and inter-communal rivalries." MSF has recently released a report entitled "South Sudan's Hidden Crisis," highlighting the increasing targeting of civilians in Jonglei's conflict, and calling for all actors to take steps to ensure safety and access to healthcare, respect for health structures, and emergency response capacity for humanitarian organizations. A summary of the report is available here, and the full report is available here.
At least 600 people have died, according to UN estimates, with local officials putting fatalities at over 3,000. An October report by Geneva-based think-tank Small Arms Survey (SAS) weighed up both tallies and estimated 1,000 deaths of "mostly Murle women and children." According to SAS, the South Sudanese government is manipulating the conflict for personal and political gain.
Journalist Isaiah Abraham was shot and killed yesterday after receiving a death threat by phone last week. Abraham wrote opinion articles for media including the Sudan Tribune, a Paris- based online news site, frequently criticizing the government. The New York-based Committee to Protect Journalists is calling on South Sudanese authorities to investigate the murder.