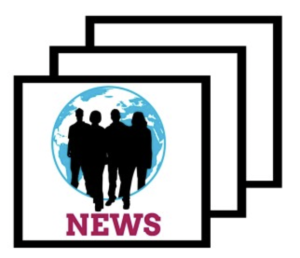 Here at STAND, we operate on a school-year based schedule. While we aren't active during the summer, important events related to genocide, mass atrocities, and human rights still take place across the world. Because of this, the Managing Committee has worked on a mini summer update on our four priority regions: Burma, Yemen, East Turkistan, and the United States. Starting next month, we will return to our regular conflict update schedule!
Burma
June
The U.S. has imposed new sanctions on the military junta's defense ministry, the state-owned Myanmar Foreign Trade Bank (MFTB), and the Myanma Investment and Commercial Bank (CICB), accusing them of spending over one billion dollars on natural resources, arms, and oil from Russia. In response, its spokespeople have claimed that the U.S. is doing this to create political and economic problems for the nation. These sanctions have been applauded by opponents of the junta's regime, many of whom have called for imposing additional sanctions on Myanma Oil and Gas Enterprise (MOGE) because the company continues to fund and support the junta.
At the same time, fighting between the junta and resistance fighters has left at least 26 civilians, including 6 children, dead. More than a hundred soldiers marched into Mobye, a group of villages in a predominantly-Karenni minority region, and arrested over 100 residents. Many were detained and released after a few days, but others were shot in their homes or caught in the crossfire. The junta continues to remain silent on the release of any information about the fighting in Mobye.
Additionally, it has blocked humanitarian aid from reaching those recovering from Cyclone Mocha in the Rakhine state. Many Burmese aid workers believe that this is politically-motivated. The blockage of this aid has made it difficult for aid workers to properly access damage, and they believe that the junta weaponized the cyclone to further bolster their control over minority ethnic groups. During the storm, it provided minimal notice or support for the evacuation of the 600,000 Rohingya detained in the region.
July
Over the month, the EU has continued to place sanctions on Burma's ruling junta. This is the seventh round of sanctions imposed by the EU, and it has banned travel and frozen the assets of six individuals and the state-controlled No. 2 Mining Enterprise (ME 2).
Violence has continually been increasing in the Mindat area of the Chin State as well. The Mindat Chinland Defense Force has sent out warnings to civilians regarding military airstrikes. They have advised civilians against gathering in large groups and encouraged them to build bunkers and shelters for protection. This comes at the same time as attacks in late June and throughout July, where multiple villages in the Chin State have been targeted. Due to this ongoing conflict, over 1.5 million internally displaced persons have been recorded during this two-year period. Countless people have faced atrocities such as the burning of villages and food sources as well, leading to these high rates of displacement.
August 
Early this month, deposed leaders Aung San Suu Kyi and Win Myint were granted a partial pardon by the ruling military junta, although both remain in prison. However, the nation has once again postponed elections and extended the state of emergency, claiming that ongoing violence necessitates it. The National Unity Government, a group that claims to be the legitimate government of Burma, has said that this reflects the military's lust for power and has called for revolutionary action.
Additionally, August 25 marked six years since the Rohingya Genocide began. Thousands of refugees rallied in honor of International Rohingya Genocide Rememberance Day to draw attention to this ongoing crisis. Nearly 740,000 Rohingya were forced to flee the country when conditions escalated and the former Burmese Government began the genocide. Six years later under new military rule, little has changed. The junta has continued persecuting minority groups still in the country and refugees live in uncertain conditions with recent cuts to food aid. Still, there is hope for peace and stability.
Yemen
June
Conflict between pro-Yemeni government forces and suspected al-Qaeda forces left three people dead in southern Yemen, reflecting the ongoing tensions in the nation's civil war. Despite this, there is a general trend towards reconciliation. Saudi Arabian and Houthi forces agreed to exchange the bodies of dead fighters on both sides, and flights between Yemen and Saudi Arabia are now allowed. This comes after a series of peace talks to end the eight-year conflict and seems to be a step in that direction. 
However, in Yemen's capital Sana'a, seventeen people were detained because they belonged to the minority Baha'i religion after a peaceful meeting was stormed by security forces.The Houthi have labeled the detainees as religious traitors and have called for their deaths unless they convert. Multiple other arrests have been made regarding hate speech and violence towards the Baha'i minority since this occurred, and the UN has denounced this persecution.
July
Throughout July, diplomatic efforts continued to reconcile Saudi Arabia and the Houthis. Since the truce expired last October, Yemen has been in a stalemate. Neither side seems inclined to compromise, although hostilities have decreased greatly. While those in power negotiate, the people of Yemen continue to advocate for peace. Over 40 Yemen-based organizations co-signed the Yemen Declaration for Justice and Reconciliation, highlighting the atrocities civilians have faced during the conflict and calling for accountability, reparations, and survivor-centered justice.
August
Negotiations between Yemen's pro-government forces, the Saudi Arabian-led coalition that backs them, and the Houthi rebel group have continued with little change. Continued instability only serves to hurt civilians and promotes extremist groups. While these conflicting sides are willing to negotiate, there are no direct plans yet for lasting change. 
As these peace talks take place, another mass atrocity has been reported in Yemen. Over the last year, hundreds of Ethiopian migrants have been killed by Saudi Arabian border guards as they tried to cross over from Yemen. Many Ethiopians migrate for economic reasons, while others are refugees fleeing the conflict in Tigray and other human rights abuses. While it is not yet clear if these systematic murders are official Saudi policy, they have been internationally denounced.
East Turkistan 
June
Temu, a Chinese e-commerce and fast-fashion site, has been found to be linked to forced Uyghur labor in East Turkistan. Multiple products sold on Temu were made in factories in East Turkistan or with cotton from there. Despite the sanctions imposed by the Uyghur Forced Labor Prevention Act, companies like Temu and Shein have found a loophole because they fall below the $800 minimum value that requires them to report to US Customs and Border Protection.
Palestinian Authority President Mahmoud Abbas recently met with Chinese President Xi Jinping in Beijing and endorsed China's treatment of the Uyghur people, claiming that it is countering terrorism and extremism. This statement was heavily criticized by human rights activists and organizations for delegitimizing the severity and existence of the Uyghur genocide. A representative of the Arab League has also recently visited Beijing and praised the Chinese government for their work in East Turkistan. Many human rights experts believe that this is just more propaganda spread by the Chinese government.
Additionally, a group of human rights organizations have sent a joint letter to the U.S. Secretary of State Antony Blinken, urging him to address China's human rights violations, particularly concerning the Uyghur people, ahead of his visit to Beijing. The letter calls for a new approach and recommends supporting international investigations, releasing human rights defenders, seeking accountability for detained family members of U.S. citizens and promoting press freedom. 
July
On Wednesday July 5, the 14th anniversary of the Urumqi Massacre, the East Turkistan National Awakening Movemen organized a protest outside of the White House to draw attention to China's continued genocide against the Uyghur people. Protesters chanted "time to stop the genocide" while carrying the flag of East Turkistan. Later this month, the World Uyghur Congress released a statement commemorating the victims of the Yarkand Massacre of July 28, 2014. The Yarkand Massacre resulted in the death of over 100 Uyghur people during a peaceful rally in Yarkand County in China at the hands of Chinese security forces. It was the bloodiest act of violence committed against the Uyghur people since the Urumqi Massacre of 2009. The World Uyghur Congress continues to urge governments and other human rights groups to work together to combat the Uyghur genocide.
Around the same time as these protests, China started a 100-day "Strike Hard" campaign against the Uyghur people in East Turkistan. Within these 100 days, the authorities will be cracking down on gatherings of more than 30 people, raiding people's homes, and restricting Muslim and Uyghur cultural practices. Chinese authorities claim that this is just a part of regular action to combat illegal activities, but many human rights activists and Uyghur people living in East Turkistan that this campaign is just another effort to persecute the Uyghurs.
Efforts to prevent the use of forced Uyghur labor have increased in multiple countries as well. Canada has launched an investigation into Nike Canada and Dynasty Gold after a coalition of human rights groups filed claims that they used Uyghur forced labor. In response, Nike issued a statement saying they no longer have ties to the companies accused of using forced Uyghur labor, and one of Dynasty Gold's chief executives called the report completely false. In Germany, Volkswagen has also agreed to complete an independent audit of their East Turkistan plant in China after pressure from human rights groups. To expand on previous sanctions, the US has reintroduced the Sanctioning Supporters of Slave Labor Act in Congress, a bill that would expand sanctions to include foreign companies that conduct business with companies known to contribute to human rights violations against the Uyghurs in East Turkistan.
August
On August 26, President Xi Jinping delivered a speech in Urumqi, the capital of East Turkistan, where he emphasized the government's priority to maintain social stability in the region through hardline policies. He also highlighted the Chinese government's efforts to "sinocize" Islam and called for further anti-terrorism efforts in East Turkistan. These policies have actually worked to persecute the Uyghur people, criminalizing and erasing their religion, language, and culture. 
President Xi Jinping has also called for more tourism in East Turkistan as China reopens to tourists after the pandemic. In response to this, many Uyghur activists and organizations have condemned the Chinese government. They stress to western tourists that casual tourism in East Turkistan normalizes Uyghur oppression. Multiple travel companies offer tours of the Id Kah mosque, where Uyghur Muslims are banned from prayer, the Xinjiang Regional Museum, which has been criticized for erasing history, and cities that host Uyghur detention centers.
Earlier this month, China invited leaders from multiple countries to promote tourism in the region as well and has increased its efforts to promote a happy image of East Turkistan. While the consensus of the visit was that no forced labor or human rights violations were taking place, Uyghur human rights groups have claimed that this was a propaganda tour. Diplomats and ambassadors were shown a version of East Turkistan that aligns with China's narrative, and each was from a country that has strong economic ties to China and little incentive to criticize it.
United States
June
Since the expiration of Title 42, a Trump-era policy that used the COVID-19 pandemic as an excuse to force immigrants back across the border to Mexico, other restrictions on immigration have been instituted by the Biden Administration. The Pathways Rule requires migrants to apply for an asylum appointment and wait in the country they traveled through– a practice that has been challenged by civil rights groups for violating the right to claim asylum on US soil. At the same time, anti-immigrant sentiments remain high with calls to end birthright citizenship, stop a perceived "invasion" of migrants, and finish building a border wall by Florida Governor and Presidential Candidate Ron DeSantis.
Additionally, the state of LGBTQ+ rights in the United States is concerning. The Human Rights Campaign has declared a state of emergency in the country because over 75 anti-LGBTQ+ bills have been signed into law this year alone. The Supreme Court has also ruled that businesses are allowed to discriminate based on religious views. On a more positive note, it also reaffirmed the rights of Indigenous children to stay with their tribes by upholding the Indian Child Welfare Act when it was challenged in a lawsuit.
July
A new immigration program has been put into place that will allow more South American asylum-seekers in Mexico to come to the United States as refugees. Although these migrants must go through a long and challenging process to prove that they were persecuted in their home countries, this program is an important step that will put many on the path to legal residency and citizenship. Additionally, refugee admissions in general have been on the rise in the US, with over 38,000 people admitted in 2023 so far. While this is higher than previous years, it is still far from the goal of resettling 125,000 people.
Additionally, the US House of Representatives passed a controversial defense spending bill this month. Alongside funding for the military, House Republicans added amendments banning flying the pride flag at military bases, ending funds for transgender healthcare in the military, cutting Department of Defense diversity, equity, and inclusion plans, and revoking a previous policy that offered time off and travel reimbursement for military members who have to go to another state to get an abortion. This bill is not yet law since it has to pass the Senate as well, and it has been met with resistance from Democratic members of Congress.
August
Although abortion rights continue to be under attack at the state level across the country, the Texas abortion ban has been temporarily lifted because it prosecuted doctors for performing abortions during medical emergencies. However, similar lawsuits in South Carolina and Nebraska failed, leaving the respective six-week and twelve-week abortion bans in place.
There are also over 30 new laws targeting LGBTQ rights in the classroom that have come into effect as the new school year started. Policies include book bans, idea censorship, requirements to out students to their families, restrictions on what pronouns teachers and students can use, and more. Because of policies like these, as well as bans on gender-affirming healthcare, Canada recently issued a travel warning for members of the LGBTQ community who plan to visit the United States.