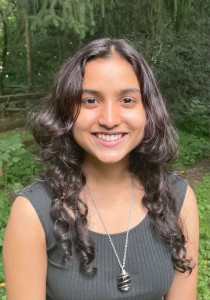 On February 24 2022, Russia launched an attack on its neighboring country Ukraine. This tense war has continued for over a year, resulting in airstrikes and bombings on both sides. Over 9,000 civilians have died in Ukraine and even more have been displaced. Around 6 million people have been displaced within Ukraine and 8 million refugees have left the country. Yet still, 17.6 million still need aid within the country. The world has opened its doors to help Ukraine in many ways. Whether it be supplying weapons or economic boycotts on Russia, democratic countries across the globe rushed to aid the small country. 
As the world scrambles to help Ukraine, many have noticed a so-called Ukraine Effect. The effect is two fold. On one hand, countries began to focus more efforts and aid to Ukraine, while on the other, taking aid away from other countries. In Europe, Ukrainian refugees have gained access to health care, education and job opportunities while the repatriation of refugees from Syria and other Middle East countries has been instated. Recently, Hungary offered aid to around 600,000 Ukrainian refugees, but expelled thousands of Syrian refugees. Syria has been at war for 11 years and donors are losing interest in the cause while they rush to help Ukraine. This can be seen within UN funding as Ukrainian aid is 78% funded while Syrian aid is only 47% funded. While some tie the suddenness of Ukraine's war to the amount of aid, other countries have also been suddenly thrown into peril. Afghanistan underwent a sudden dramatic change in 2021, yet aid is only 59% funded. These slashes in funding have real time effects. Food rations have been instituted in Yemen, a nation already dealing with famine and food insecurity. Somalia almost declared an official famine in 2022 with 7.8 million people in crisis levels of hunger and 700,000 starving in 2023. Despite this, the UN received only 57% of the 2.3 billion dollars of aid requested, and the money came in late.
Other problems have also been heightened because of the war in Ukraine. Russia has fueled another global food crisis by driving up prices and wheat supplies. This affects countries in the Black Sea and worsens problems in Yemen and Somalia. Additionally, as Russia causes inflation in countries like Lebanon and Turkey, it takes away from their spending to Syrian refugees.
While Europe has accepted the most Ukrainian refugees, other powerful countries' treatment of refugees has been brought to light.  Within the US, there is discrimination against refugees, especially from South America. The number of people displaced by the Venezuelan refugee crisis is very similar to the amount of refugees from Ukraine, at 6.8 million refugees and migrants. However, in 2022 the $1.79 billion regional response plan was less than 14% funded by the time that the $1.85 billion Ukraine regional plan was 62% funded. Despite this, the conflicts between Ukraine and Venezuela do have stark differences. While Ukraine's refugee crisis appeared suddenly and in the face of a war, Venezuela's crisis developed over years and has been affected by many factors, not just war. Venezuelan refugees leave because of a lack of food and medicine and an increase in violence and death, all worsened by the COVID-19 pandemic. Still, many refugees do not get the help they need in the US because of the politicalization of the issue. 
Migrants and refugees are being used as political stunt props as they are sent on buses from state to state. While President Biden extended Temporary Protected Status to Venezuelan refugees in 2021, the project is still very underfunded. 
Going forward, the US must work to depoliticize the issue of immigration and refugees. Countries across the world must work to help refugees from all countries and follow through on their promises.
Ultimately, the Ukraine Effect demonstrates the need to reform systems of global aid and assistance. It should go beyond temporary food provisions that can be taken away if funds are reallocated and center long-term goals like building infrastructure, making transportation accessible and strengthening equal education systems. Long-term aid must focus not only on providing necessities, but also providing training and opportunities to empower those who need it.
~
Krisna Kumar is a senior at Friends School of Baltimore. She is interested in human rights and diplomacy and has been a member of STAND's Yemen, Burma, United States, and East Turkistan action committees since last spring.