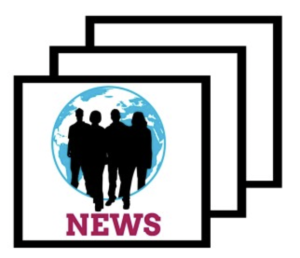 Africa
Sudan
Since the start of the war in April, fighting has continued between Sudan's military and the Rapid Support Force (RSF), a rival paramilitary group. This has resulted in a humanitarian crisis that has displaced five million people who have fled to neighboring countries. The United States has imposed sanctions on the RSF due to human rights abuses and pledged $163 million dollars in aid to help with responding to this crisis. Not only has violence engulfed the region, but disease has also been spreading to fleeing communities. In the eastern part of Sudan, cholera and dengue fever outbreaks have been spreading due to overcrowded conditions in refugee camps. This has put a strain on resources, making the need for humanitarian aid even greater.
Humanitarian aid workers have described relief work amidst the conflict as planning for the apocalypse as more armed groups have joined the conflict and violence has spread to other parts of the country, exacerbating existing problems. Because of this, the UN Human Rights Council passed a resolution to investigate any human rights abuses in the country. As the conflict reaches its sixth month, peace talks are still on the table to resolve the conflict and end the violence despite existing tensions. Both the Sudanese military and the RSF have once again began negotiations. There have been nine previous ceasefire agreements, but all have failed to end the conflict. There are still fears of this one being broken as the RSF claims to have taken control of Sudan's second largest city and recently seized an airport as well. Nonetheless, it is a positive sign.
Tigray, Ethiopia
Nearly a year after the war ended, atrocities are still taking place in Tigray. The UN has found that the Ethiopian government failed to protect Tigrayans from violence and human rights abuses at the hands of militia groups and Eritrean troops who have yet to leave the country despite the demands of the ceasefire agreement. This heightens the risk of further conflict, particularly since all eight of the most common genocide and atrocity risk factors are present in Ethiopia.
Despite this, the International Commission of Human Rights Experts on Ethiopia (ICHREE) was not renewed by the UN for this year. Members of the investigation emphasized the importance of further work in the region, particularly since conditions have declined since the ceasefire.
Furthermore, Tigray remains in desperate need of aid. Around 5.4 million people out of the region's total population of 6 million require humanitarian assistance, which was suspended in March. While corrupt officials conspired to steal grain, leading to the implementation of this policy, it has only put vulnerable people at risk of starvation.
Cameroon
In September, the Cameroonian military conducted a raid that killed a separatist leader and four collaborators and displayed his body in a public square. Some separatist leaders claimed that government troops were also killed during this raid, though official government sources deny this. In the aftermath of this incident, violence has continued, including separatists' execution on October 4 of two civilians accused of being spies.
On October 6, US Secretary of Homeland Security Mayorkas announced that the US would extend and redesignate Temporary Protected Status (TPS) for Cameroonians. This status allows people to legally live and work in the US for a specified time period, typically while they are fleeing a crisis. Approximately 2,000 Cameroonians have already been granted TPS and will be able to stay in the US until June 2025 due to this extension, and an estimated 8,000 more will now be able to apply for TPS.
Southwest Asia 
Yemen 
Talks and negotiations in Saudi Arabia have sparked hope for a lasting ceasefire. According to the U.S. Envoy for Yemen Tim Lenderking, significant developments have been made over the last few weeks between the Houthi delegation and Saudi Arabia, with both sides meeting in person to discuss the war. With 18 months of relative de-escalation and no cross border attacks, Lenderking is hopeful that the decade-long conflict might come to an end. While each side has different objectives, their continued negotiations following the official end to the truce are a good sign.
However, tensions with neighboring countries could pose a problem for this peace process. On October 27th, a Houthi drone injured six people in major explosions, hitting two Egyptian towns. According to US officials, this drone was meant to target Israel. This runs the risk of trapping Yemen in yet another cycle of conflict that could cause the war in Yemen to pick back up. Further involvement in other wars runs the risk of provoking retaliatory strikes from the US and its allies as well. 
Syria
In Aleppo, Arab tribesmen briefly took control over two villages in a stand against the U.S.-supported Syrian Democratic Forces (SDF). Ongoing tensions and conflict have resulted in 45 casualties since the latest outbreak of violence, including civilians and children. A camp for internally displaced people (IDP) was also shelled by Syrian forces, killing two. This is the latest in a string of attacks on IDP camps
In a graduation ceremony at a military college in the Homs province, a drone attack killed 100 people and left 240 more victims wounded. No one has claimed responsibility for the attack so far. The attack has been perceived as a significant blow to Syria as attacks continue to target the northwestern provinces of Syria. UN Secretary-General António Guterres has called for immediate de-escalation and continues to urge them to follow UN Security Council resolutions. Conflict has also continued throughout October, with attacks by the Syrian and Russian governments killing 65 civilians and injuring 265 more. This is the most intense military escalation in nearly three years.
In response to the current political situation, hundreds of Syrians protested in southern Syria urging President Bashar al-Assad to step down, most notably in the government-held Sweida. The protests were initially driven by the war-torn country's surging inflation and worsening economy, but have quickly shifted to call for the al-Assad government to step down. These protests have quickly turned violent as at least three protesters were wounded amid gunfire. 
Palestine
On October 7th, Hamas launched a massive assault in Southern Israel, one of its deadliest assaults in years. An estimated 1,400 people were killed in the attack and 242 were taken hostage. So far, only 4 have been released and 1 has been rescued. In response, Israel declared war on Hamas, beginning renewed attacks in Gaza. On October 9th, the Defence Minister of Israel announced a total blockade of Gaza, blocking all access to electricity, food, water, gas, and other essentials. 
The blockade is enforced and thoroughly monitored by Israeli tanks and drones at the Gaza-Israel border fence. Although some relief vehicles have been allowed to pass the Rafah crossing, UN representatives stress that considerably more aid is required to address basic human requirements. Gas for backup generators, which power incubators and other vital equipment, has been scarce in hospitals due to Israel's blockade on fuel deliveries to Gaza, forcing the region's lone power plant to close.
The humanitarian crisis in Palestine is rapidly aggravating an already dire situation as Israeli airstrikes and lack of necessities increase the death toll. With almost 2 million civilians populated in a 139-square-mile territory, the Gaza Strip is one of the most densely populated areas on Earth. According to The Gaza Health Ministry, the death toll among Palestinains has passed 7,000. Furthermore, Israel has ordered the evacuation of 1 million people in 24 hours from northern Gaza. As they evacuated, 70 were killed in Israeli airstrikes. Both the blockade and Israeli siege of the region are still in effect now. 
East and Southeast Asia
Burma
Over the last few months, the Burmese military junta has targeted medical facilities and staff in rural areas with airstrikes and raids. It has attacked medical facilities using a map of public hospitals and clinics it created in 2019, and according to recent investigations, has destroyed all but one in a specific area of the country affected by fighting. Additionally, at least 29 people were killed and 59 people were injured in a military raid at an IDP camp, a camp for internally displaced people, in the Kachin state. As the death toll of anti-junta soldiers rises, these attacks have been condemned by the U.S. State Department.
The United Kingdom, Canada, and Taiwan have condemned Burma for the recent purges on political opponents as well. As Burma prepares for next year's elections, many experts have criticized these actions and its plans to tightly control elections as a way of getting rid of potential rivals and maintaining control over the public. The U.S. has also approved an additional $116 million in humanitarian aid for Burma, Bangladesh, and surrounding regions to support Rohingya refugees who have fled Burma. 
After a failure to implement the five-point consensus plan to end the crisis in Burma, the Association of Southeast Asian Nations (ASEAN) has condemned the continuation of violence in Burma. The nation will now be barred from high-profile ASEAN events because of its continued attacks on civilians and lack of compliance with the agreement. A spokesperson from the junta has rejected the statement from ASEAN, claiming that its perspective was not taken into account when drafting the consensus. Burma was originally slated to chair the 10-member regional grouping meeting in 2026, but the other regional leaders have now agreed that the Philippine would assume that role instead.
East Turkistan (Xinjiang, China)
The 74th anniversary of China's invasion of the East Turkistan region was condemned on October 12th by many Uyghurs advocating for the national sovereignty of the people of East Turkistan. The region is still struggling to restore equity and freedom, and it is important to recognize the false statements China continues to release about the situational aspects of the institutions which Uyghur muslims are being forced into. The East Turkistan Government in Exile (ETGE) continues to call for international recognition of the East Turkistan region and the genocide still taking place there.
Additionally, a document written by a senior Chinese official was recently released, stating that Dr. Rahile Dawut, a Uyghur professor and ethnographer, had been sentenced to life in prison on charges of endangering national security. She went missing in 2017 and is just one of the many Uyghur Muslims who have been subject to unjust maltreatment by the Chinese government. Her story represents the ongoing struggle of the Uyghur Muslims, as well as other Muslim ethnic minorities who strive to protect themselves, their families, and their cultures.
The Chinese government continues to violate international human rights and conceal this oppression by labeling camps as vocational education and training centers. Uyghur inmates at Keriye Prison in East Turkistan (Xinjiang) China have been forced into labor in poor conditions for long hours in fields and factories. While the Chinese government claims that these work programs are economically beneficial, they only further the exploitation of the Uyghur people. The abuses of Uyghur Muslims in the Keriye Prison are part of a wider scale of abuses in East Turkistan that are still denied by China.
North America
United States
Gun violence continues to run rampant in the U.S. with 587 mass shootings taking place so far in 2023. Continued shootings across the country only spark up more debates about gun control and gun violence across the country. The 500th mass shooting was marked in the Gun Violence Archive after a deadly shooting in Denver, Colorado occurred, leaving four wounded and a fifth victim later discovered. Another attack in Lewiston, Maine left 18 dead and 13 injured in the deadliest shooting in the entire history of the state. 
Jewish and Palestinian communities in the United States are grieving the monumental loss of civilian lives in Israel and Palestine following escalated violence and renewed global attention to the conflict. Social tensions, political divides, and misinformation have grown exponentially in the wake of this catastrophe. According to the Anti-Defamation League, antisemitic hate incidents are already at a three-year high. Additionally, the FBI reported 158 Islamophobic and 92 anti-Arab hate incidents in 2022. This month, Wadea Al-Fayoume, a Palestinian Muslim boy in Illinois, was murdered during a hate crime that also severely injured his mother. Peace organizations like Solutions Not Sides are urging people to be mindful of rhetoric that fuels antisemitism and Islamophobia when addressing current events. 
In other news, President Joe Biden requested around $14 billion of military aid for Israel and allocated $100 million of humanitarian aid for Gaza. Representative Cori Bush and others introduced a Ceasefire Now Resolution. However, the United States vetoed a resolution for a ceasefire at the United Nations Security Council. Amid nationwide protests, Jewish Voice for Peace staged a rally at the National Mall and a sit-in at the Capitol to express solidarity with Palestinians. Two Israeli-American hostages, Judith and Natalie Raanan, were the first to be released by the terrorist group, Hamas, while above 200 people remain in captivity. 
~
Alishba Waqar is a senior at Westfield High School. She contributed to the Yemen and Palestine portions of this update.
Anne-Sophie Hellman is a senior at Buffalo State University majoring in History. She contributed to the United States portion of this update. 
Anika Gera is a junior at Terre Haute South Vigo High School. She contributed to the East Turkistan and United States portions of this update.
Grace Harris is a junior at UCLA majoring in International Development Studies. She contributed to the Tigray, Ethiopia portion of this update. 
Jerry Harris is a graduate student at George Mason University in the Mass Atrocity and Genocide Prevention certificate program. He contributed to the Sudan portion of this update.
Seng Hkawn Myitung is a junior at Albemarle High School. They contributed to the Burma and Syria portions of this update.
Mira Mehta is a junior at Brown University studying economics and international & public affairs.  She contributed to the Cameroon portion of this update.