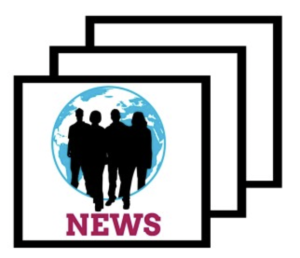 Northeast Africa
Sudan
May marked one month since fighting began in Sudan. Since the latest escalation in April, this conflict has left approximately 550 people dead and more than 4,900 people wounded. The Khartoum region has faced a plethora of bomb explosions and air raids, including a school in Darfur that was burned down. The UN refugee agency stated that the number of people seeking refuge in another country due to conflict will reach 860,000 people. 
Additionally, in response to the conflict, the World Health Organization provided 30 tons of medical supplies to Sudan. This is one of the first shipments to arrive in Sudan since the fighting began. The WHO plans to send more shipments to Khartoum in order to supply hospitals with adequate resources to respond to the fighting as soon as it is able to get the clearance to do so. Likewise, other countries have been making an effort to provide humanitarian assistance to Sudan.
While the situation seemed to be improving as negotiations between Sudan's army and the paramilitary Rapid Support Forces (RSF) took place, agreeing on a week-long ceasefire, both sides seemed to ignore the agreement and continued fighting. On May 31, the last day of the month, Sudan's army withdrew from the agreement, citing this ceasefire violation and criticizing the RSF for their lack of commitment to negotiations. 
South Sudan
Tens of thousands of people fleeing violence in Sudan have entered South Sudan. With little infrastructure to support them and interethnic tensions already high, this has created fears about how sustainable this will be in the future. Already, there have been interethnic conflicts over limited resources, which have further displaced people. In addition, because South Sudan has historically relied on trade with Sudan to support its economy and to provide important supplies, the war has led to a spike in food prices, making resources even more scarce and inaccessible. While violent incidents have occurred at a relatively small scale thus far, there are concerns that they might escalate. South Sudanese officials have helped to mediate conflict in Sudan, but during this time, peace talks within the country have not made any progress. The head of the UN Mission in South Sudan has warned that the country is behind in the peace process and in achieving the goals of the transitional government, including writing a new constitution. More economic support and political progress will be necessary to prevent larger ethnic conflict.
Tigray, Ethiopia
May 2 marked six months since the Government of Ethiopia and the Tigray People's Liberation Front (TPLF) signed the Cessation of Hostilities Agreement and began working towards lasting peace. While significant progress has been made so far, there are still complications, particularly regarding the involvement of the neighboring Eritrean military. While both signing parties agreed to the removal of Eritrean troops months ago, they have yet to withdraw. This is a major point of contention due to the atrocities they committed against Tigrayan civilians during the war on the side of the Ethiopian government. Recently, thousands of people protested in Tigray to demand the withdrawal of all foreign troops. They also sought to aid the return of those displaced by two years of conflict.
Humanitarian aid access has also been made more difficult by these tensions. Early this month, both USAID and the World Food Programme ended food shipments to Tigray after discovering they were being sold on the black market instead of given to those most in need. There are still 20 million people in need of humanitarian aid in the region, and conditions will likely worsen as a result of this. Furthermore, remaining Eritrean forces blocked a United Nations humanitarian mission from entering a village in Tigray. Locals reported that atrocities are still being committed by the Eritrean military, adding to the urgency of their withdrawal. Aside from blocking humanitarian aid, they continue to commit rape and sexual violence and destroy local infrastructure. Eritrea's government denies any involvement.
Central Africa
Cameroon
On May 20, Cameroon observed National Unity Day. While some people saw the occasion as a chance to celebrate peace and come together, conflict between anglophone separatists and government forces has continued with little interruption or progress towards peace. The same day, thirty elderly women who had protested the taxes separatists placed on residents of the predominantly English-speaking Northwest region were abducted. The women were released three days later after experiencing torture. This came after 50 women had been abducted, beaten, and released on May 19. Civilians have also faced violence at the hands of government forces. Those who have reported on the conflict have been arrested, with some even dying while in custody. Despite claims of unity, the divisions and violence remain.
Democratic Republic of the Congo
While violence has been ongoing in the Democratic Republic of the Congo (DRC), the region was also recently swept up in a deadly natural disaster. Around 400 people were killed in floods that affected much of East Africa, including the DRC, which has hampered aid efforts. These events, including a recent attack by a rebel group that killed 17, make the violence seem everlasting as people continue to be displaced, still have no access to food, and remain exposed to many diseases with little healthcare services.
Despite this, the DRC has registered around 43.9 million people to vote in the upcoming election in December. Opposition groups have complained about irregularities in polling and led protests against the government. Hopefully change can take place as a result and bring about a lasting peace in the region.
Southwest Asia 
Yemen
Procedures to remove 1.1 million barrels of oil from a deteriorating tanker anchored off Yemen's coast will begin soon, according to the UN. The tanker may release four times the amount of oil as the 1989 Exxon Valdez catastrophe off Alaska, according to U.N. authorities, putting the Red Sea and Yemen's coastline at risk. With Yemen's ongoing humanitarian crisis, oil leaks or an explosion could cause a significant environmental catastrophe. The Houthis currently control the region where the tanker is docked and view the oil as a possible resource.
Despite this, progress continues with Yemen's ceasefire agreement. The UN has noted that all sides seem willing to participate in the process and important gains have been made, although 21.6 million people are still in need of humanitarian aid. While the war seems to be over for now, this has not ended human suffering in the country. The Houthis continue to target the Baha'i community, a religious minority group in Yemen, and recently detained and disappeared 17 Baha'is  who were meeting at a community gathering. This is just the latest move in a history of persecution.
Syria
Israel's air strikes have recently targeted the international airport in Aleppo. This attack killed one Syrian soldier and put the airport out of commission. This is a harmful development, as the airport has been crucial in efforts to bring in humanitarian aid during the aftermath of the earthquake that hit Syria in February. Israel has carried out hundreds of attacks on Syria in the hopes of stopping Iranian influence on other countries. 
Turkish intelligence has also claimed to have killed Abu al-Hussein al-Qurayshi, the leader of ISIS. Syria and ISIS have not commented, but Turkish occupation in Syria continues despite the tension between the two countries. This comes at the same time as Russia, Turkey, and Syria are holding talks in Moscow and all sides are striving to work with each other. 
Palestine
Israel is responsible for the deaths of five members of the Popular Front for the Liberation of Palestine – General Command (PFLP-GC) in an explosion in eastern Lebanon, close to the Syrian border. Unnamed Israeli sources, however, claimed to news organizations that Israel was not responsible for the attack. Israeli officials, the Lebanese army, and the Hezbollah organization, which is sponsored by Iran, all remained silent. There were conflicting accounts from Palestinian and Lebanese sources that the explosion was caused by mines going off while being relocated or by an outdated rocket exploding in an armaments storage.
Additionally, for the first time in history, the United Nations commemorated the 75th anniversary of the Nakba, the mass displacement of Palestinians during the construction of the modern state of Israel. This is an important step of global recognition, particularly as violence continues in Gaza, putting countless civilians at risk. The UN has condemned this as well. Israel called for its allies to boycott this event, and the US was one of a few countries that did not attend.
East and South Asia
Burma
As violence in Burma has increased, members of the Association of Southeast Asian Nations (ASEAN) have become increasingly concerned that their efforts to control violence have been ignored by the country's military-led government. On May 9, the military used a vacuum bomb in an air attack that killed more than 160 people in the Sagaing region. The junta continues to blame independent resistance groups, yet their destruction and violence has increased and they are now targeting smaller villages and community centers. Members of organizations like Human Rights Watch say that this is more proof that other countries need to impose stricter sanctions and cut off funding for the junta's arms and jet fuel.
Cyclone Mocha also has increased the need for humanitarian aid in Burma. Sittwe, the capital city of the Rakhine state and home to many Rohingya, has been badly damaged. Many homes have been destroyed and countless people have been displaced as numbers continue to rise. Both the total damage and aid needed are hard to evaluate because of the sheer destruction of the cyclone.
East Turkistan (Xinjiang, China) 
This month, human rights groups reported that Abuduwaili Abudureheman, a Uyghur scholar born in East Turkistan, went missing after arriving in Hong Kong. In his last known encounter, Abudureheman was reported to have texted his friend that he was being questioned at the city's airport. In an announcement last Tuesday, Amnesty International noted that he was accounted for, reiterating that while he was actually safe in this case, they will continue to do all they can to support those who believe their loved ones are in danger of human rights violations. Notably, the announcement contradicted previous accounts in reporting that Abudureheman didn't voluntarily travel to Hong Kong, contributing to the unusual circumstances surrounding his disappearance. 
In response to the ongoing genocide in East Turkistan, the House Select Committee on the Strategic Competition between the United States and the Chinese Communist Party held two panels. The first panel recorded first-hand testimonials from survivors of camps in East Turkistan, while the second one was composed of experts on the subject. Drawing upon testimonials from both panels, the Committee provided legislative recommendations for Congress that include putting sanctions on tech companies using Uyghur forced labor, restricting investment from American actors towards sanctioned Chinese companies, strengthening US-funded groups like Radio Free Asia that report human rights violations in East Turkistan,  eliminating alleged loopholes in the Uygur Forced Labor Prevention Act. While the report advises action, it is worth noting that the bipartisan committee of 13 Republicans and 11 Democrats is unable to draft or amend laws to be voted on by Congress. 
Kashmir
India, the host of the G20 Summit this year, plans to host the summit in Kashmir. China has chosen to boycott the summit, as Chinese representatives have spoken and said that they refuse to participate in any event in the disputed territory. 
At the same time, rebels opposing Indian rule in Kashmir killed 5 soldiers in a recent altercation with the military. This is one of the major attacks that has happened in Kashmir in the past two weeks, and security has been heightened due to the upcoming G20 Summit. India has claimed that Pakistan is training rebels while Pakistan has not responded to these claims. In response, the Indian army killed 2 rebels in Kashmir and continues to watch over Kashmir. The National Investigation Agency of India has also ramped up their searches and efforts to dismantle rebel groups. More than a dozen raids have been conducted in the Agency's increased terror efforts to prevent rebel sympathizers.
North America
United States 
May has seen a wave of transgender healthcare bans in various states. Texas passed a bill that banned transgender medical care for youth, including hormone, puberty, and surgical treatments. Children that are already getting these treatments may continue but are required to slowly stop these forms of treatment eventually. This bill drew outrage from many, inspiring protests. This is the largest transgender ban for youth in the US. Similarly, Nebraska also passed transgender health bans for youth. This bill bans surgeries for trans youth starting on October 1. Nebraska also passed an abortion ban that limits abortions after 12 weeks. North Carolina overrode its governor's veto of a similar law and continued a 12 week abortion ban. While the ban is now in place, the override had a very slim majority in the state legislative body. 
There have also been freedom of speech concerns after Montana banned the use of the social media platform TikTok. Many constitutional researchers and TikTok users believe this ban is unconstitutional as it impedes on free speech. Some TikTok users even sued the state because of the ban. The predicted conclusion of the lawsuit is unknown. 
In Florida, Governor Ron DeSantis recently announced his candidacy for the 2024 presidential election. His actions as governor concern many human rights activists. His previous bills include a six week abortion ban, the creation of a low threshold for death penalty sentences, lessened gun control, and a ban on sexual orientation and gender identity education in elementary and middle schools. 
~
Alishba Waqar is a junior at Westfield High School. She contributed to the Yemen and Palestine portions of this update.
Allison Weiner is a sophomore at DePauw University majoring in Global Health, and minoring in Peace and Conflict Studies. She contributed to the Sudan portion of this update. 
Grace Harris is a sophomore at UCLA majoring in International Development Studies. She contributed to the Tigray portion of this update.
Jerry Harris is a recent graduate of George Mason University with a BA in Psychology. He contributed to the Democratic Republic of the Congo portion of this update.
Krisna Kumar is a junior at Friends School of Baltimore. She contributed to the United States portion of this update.
Mira Mehta is a sophomore at Brown University. She contributed to the South Sudan and Cameroon portions of this update.
Robert Liu is a junior at Durham Academy. They contributed to the East Turkistan portion of this update.
Seng Hkawn Myitung is a sophomore at Albemarle High School. She contributed to the Burma, Syria, and Kashmir portions of this update.