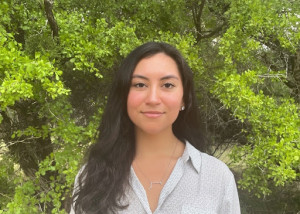 STAND Conflict Updates are published monthly and highlight current events in 10 conflict regions and countries around the world. To celebrate our conflict update writers and the work and research they put into their sections each month, STAND features a conflict update writer of the month along with their background and involvement with STAND. 
---
Please tell us a little about  yourself.
I am a senior studying international relations at Texas State University. I'm the current State Advocacy Lead for Texas and have worked on multiple Action Committees. I hope to go to graduate school for global and national security. I enjoy writing on international issues and human rights abuses happening worldwide.
What have you learned from writing conflict updates, and why do you contribute to conflict updates?
I love staying up to date on important areas experiencing sensitive security, and I love the work STAND does in keeping youth informed on these issues. I choose to contribute each month because I believe in the mission of STAND and I think it is crucial for the public to be aware of abuses happening so that there can be real change.
Based on the region(s) you've written on, what do you wish more people knew about the region(s) and its issues? 
I've written on several areas but I have the most experience in writing about the war in Yemen. I wish more people were aware of the fact that women and children are the ones experiencing the worst of the war. I wish people were aware that we are living through one of the worst humanitarian disasters in modern history.
Why do you work with STAND and what have you enjoyed about the work you've done?

I work with STAND because I believe in the importance of establishing youth involvement in the way our world is structured. I think that the youth of the world have a lot of power and they should be directly involved in the dialogue regarding several important global issues. Being an SAL, I have sharpened my analytical and communicative abilities. I enjoy the fact that I am responsible for how certain people in my local area will receive information about global issues. I've also enjoyed learning about activist techniques and the roots of social change.
---