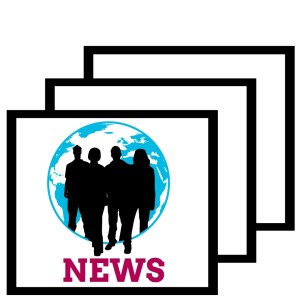 East and Southeast Asia
East Turkistan (Xinjiang, China)
Chinese Foreign Minister Wang Yi stated that United Nations Human Rights Chief Michelle Bachelet may visit Xinjiang, China, as long her team does not call for an investigation based on "prejudices" and other "uncalled for accusations," which the Chinese government rejects. Several human rights groups have denounced China's treatment of Uyghurs, including forced labor, concentration camps, and other human rights violations. As such, Bachelet has been wanting to delve into these occurrences in Xinjiang for much of her tenure. 
Amidst this tension, the International Finance Corporation (IFC), a premier global development bank, has been exposed for financing loans to companies reliant on forced labor from Uyghurs and other ethnic groups in the Xinjiang region. A report titled, "Financing and Genocide: Development Finance the and Crisis in the Uyghur Region," published by the Helena Kenedy Center for International Justice, showcases statistics and evidence that link the IFC to four major Chinese corporations. The Chenguang Biotech Group, Camel Group, Century Sunsion, and Jointown Pharmaceutical Group have received around $439 million worth of investments and loans from the IFC. Such investments contribute to the human rights violations that occur within camps in Xinjiang, which is reported to have over 2 million ethnic minorities imprisoned. 
Kashmir
The month of February has seen a large degree of crackdown on the press in Kashmir by the state. Journalists in Kashmir are claiming their archives are disappearing from local newspapers as a way to "rewrite" and "twist" the history of the land. This is especially prevalent in Indian-administered Kashmir where records of human rights abuses have gone missing. The stripping of Kashmir's historical record began in 2019 when the special status of the region was revoked. One of the most prevalent instances of these erasures concerns the work of Mudasir Ali, a well-known reporter in the Greater Kashmir region. Ali was known for his groundbreaking news reports regarding human rights abuses and bringing the narratives of locals forward. However, much of his work has been missing from the newspaper archives and shows only four field stories. 
This censorship is concerning in many aspects. The local newspapers have been a window to the conflict in Kashmir. With the takeover of Indian censorship agencies, there is no guarantee the outside world will be able to pick up on the risk of mass atrocities in the region. At this point, Kashmir falls at the risk of being a "silent genocide."
Middle East
Palestine
Recently, 17 Israeli civilians were arrested by Israeli police for committing hate crimes against Palestinians living in Huwara, a West Bank town. Hate crimes included multiple accounts of assault, uninvited participation in a Palestinian gathering, and property damage. Another group of Israeli protestors stoned at least 25 Palestinian vehicles, broke windows of small Palestinian businesses, and injured at least three individuals, including a three-year-old Palestinian child. The Israeli police and Defense Forces did not stop or arrest these rioters and are proceeding to question them to bring them to court instead. 
As the conflict worsens, the rates of the COVID-19 pandemic in Palestine also increased. The Omicron variant still persisted in the Occupied Palestinian Territory, with the 4th and 5th waves of the virus occurring in the West Bank and the Gaza Strip. COVID-19 had increasing rates in January, with a strong peak in the middle of February and a fast decline immediately after. Many officials suspect that this sharp decrease is attributed to a lack of medical supplies and fewer tests being conducted versus improved health. 
Syria
Attacks on Syrian civilians still prevail after ISIS captured a prison in northeastern Syria. Recently, an Israeli airstrike landed in the outskirts of Damascus, Syria's capital, resulting in the death of at least two civilians. The Syrian Observatory for Human Rights confirmed the frequent occurrences of these attacks, as the Israeli military consists of an extensive network within Syria that has been carrying out raids since the beginning of this year, with an increase beginning in February. For instance, earlier this month, Israeli missiles killed four Iran-backed Houthi militia fighters and Syrian soldiers as well. 
Amidst this conflict, the Syrian government announced its position in the Ukraine conflict, which has been at the forefront of the international stage. President Bashar al-Assad made his decision to ally with Russia and supported President Vladimir Putin's decision to invade Ukraine. During a conference in Moscow, Foreign Minister Faisal Mekdad cited the West's treatment of Russia mirrors its treatment of Syria as well, which has contributed to the solidarity that both Syria and Russia have with each other. The Assad regime especially favors Russia due to the military campaign it launched in 2015 that changed the course of the civil war to place Assad in power. However, the Syrian presidency still recognizes and vouches to build relations with Donetsk and Luhansk, two Ukrainian cities, as the conflict continues.
Yemen
There have been sixteen reported casualties in Saudi Arabia due to a claimed Houthi rebel attack. Recent attacks on Saudi Arabia and the UAE may indicate that the conflict in Yemen is "spiraling out of control," as claimed by the United Nations this month. Yemen's Hajjah province, located in the north-west region of the country, experienced a bombing on February 21st that killed a 12-year-old girl and injured many others.
The Norwegian Refugee Council, a human rights nonprofit, cited a bleak report by the Civilian Impact Monitoring Project that the death toll in Yemen has almost doubled following the removal of UN human rights monitors last October. The UN Special Envoy for Yemen, Hans Grundberg, reported that the past month has seen a sharp increase in civilian casualties and speaks to the underwhelming effort by the international community to intervene in the crisis. He cites the airstrikes by Coalition forces that killed or injured more than 300 detainees at a prison in Sadaa, the Yemeni capital, in late January. Martin Griffiths, the Under-Secretary-General for Humanitarian Affairs and Emergency Relief Coordinator, also claimed during a Security Council briefing that Yemen could be experiencing an aid shortage in the coming months due to a lack of funds. By the end of January, almost two-thirds of UN aid programs had to be cut back or closed.
In an open letter signed by multiple humanitarian agencies, there is a plea to the Biden administration to not designate Ansar Allah, the name of the Houthi rebels, as a foreign terrorist organization after reports of the administration considering it. Doing so, the letter says, would gravely impact the private sector which is responsible for imports of most food, medicine, and aid to Yemenis. 
Africa
Cameroon
In early February, there was a violent conflict between the Ambazonia Defense Forces (ADF) and Ambazonia Restoration Forces, two rival anglophone separatist groups. It resulted in several casualties, though the exact number has not been determined. ADF leaders have noted that the in-fighting among separatist groups, which are both fighting to create an anglophone state called Ambazonia, has posed significant problems for their efforts.
Conflict between separatists and the government has also been escalating over the past year. There has been an increase in the use of explosive devices, which increase casualties. Female activists have also been facing greater violence from both government and separatists forces, according to a new report highlighting the previously ignored role of women in the conflict. All of these factors have combined to create rising tensions and danger for civilians.
DR Congo
On February 1, an internally displaced peoples camp was attacked by the Cooperative for Development of Congo militia in a massacre that left an estimated 60 people killed and dozens injured. All victims were members of the Hema ethnic group, raising concerns about potential increasing tension between the country's Lenu and Hema populations. UN peacekeepers and teams from UNHCR responded to the violence in the days following, deploying additional troops and initiating medical evacuations for the over 230,000 IDPs in DR Congo's Ituri province. On February 5, four people were injured after a bomb explosion in a Beni market that many have attributed to the volatile nature of the region and its armed rebels. On February 17, a machete attack in Djugu Territory left 17 dead, 8 of whom were children, in addition to the death of a mother and her children as militia groups burned civilian homes. In response to February's increase in violence, the UN stated its intention to work alongside DR Congo policymakers and key stakeholders to offer civilians, particularly IDPs and women, greater protection from future bloodshed. 
Sudan
Earlier this month, the United Nations attempted to facilitate a negotiation between Sudan's military government that has been in power since its October 25 coup and the citizens protesting its rule. However, the Sudanese Professionals' Association (SPA), a leading anti-coup group, has rejected this proposal because the UN has yet to outright condemn the coup and the new military government. They see this position of neutrality as legitimizing it. 
Since the coup, Sudan's new leaders have arrested countless protesters, with dozens taken in the last few weeks. Both protesters and politicians have been abducted from their homes or public spaces, and 81 have been killed by government police forces. Furthermore, those arrested have been given harsh charges, often for things they did not do. Ordinary people are facing the brunt of this state-sanctioned violence.
Still, the Sudanese people continue to protest. Young people are at the forefront of this movement, and young activists have expressed a desire to end this cycle of coups, violence, and authoritarianism. There is a strong sense of solidarity in opposition to military rule, despite protesters being labeled terrorists.
United States
​​The US Justice Department is putting an end to a Trump-era initiative that targeted Chinese professors. Designed to deter Chinese threats, the China Initiative was enacted in 2018 to address cyberattacks and other cybercrimes affiliated with the Chinese government. Consequently, many institutions in the United States, including schools or research centers, imposed stricter disclosure policies on professors of Asian descent. Members of the government as well as other critics claimed that the initiative's name was controversial and implies an unjustified suspicion towards the Asian community.
On another hand, Texas Governor ordered state health agencies to report parents who provide medical treatment and hormones to transgender teenagers as "child abusers." Not only does this statement express a misinterpretation of the definition of child abuse as written in the family code, but it also disregards a fundamental human right – that of equal access to healthcare. If applied, this order would have disastrous impacts on transgender teenagers' mental health and integration. It echoes a general trend in the country – about twenty-one states introduced similar bills in the last year.
Writers
Grace Harris is a freshman at UCLA. Grace contributed to the Sudan section of this update. 
Alondra Becerra is a student at Texas State University. Alondra contributed to the Yemen section of this update. 
Caroline Mendoza is a sophomore at Columbia University. Caroline contributed to the DR Congo section of this update. 
Mira Mehta is a freshman at Brown University. Mira contributed to the Cameroon section of this update. 
Éléonore Louis contributed to the United States portion of this update. 
Shreya Satagopan is a student at George Washington University. Shreya contributed to the Syria, China, and Palestine portions of this update. 
Ishreet Lehal is a student at the University of Southern California. Ishreet contributed to the Kashmir section of this update.