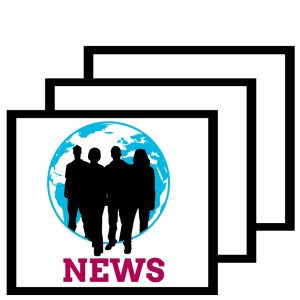 East and Southeast Asia
Burma
Following the National Unity Government's declaration of the people's defensive war against the military junta, clashes between defense forces and the military have been increasing. Ethnic minority regions have been the focus of several of the military's attacks and violence against civilians, with churches and homes being burned down in Chin State and whole populations abandoning their towns to seek refuge in Mizoram, India. Harsher repressions are also occurring in the northern and central parts of Burma, where artillery strikes have injured civilians including children. The humanitarian crisis is growing. As of October 18th, there are 589,000 internally displaced persons within Burma, and since February 1st, there have been 22,000 refugee movements to nearby nations. 
On the global stage, the BURMA Act, legislation authorizing targeted sanctions against the military junta and its conglomerates, was introduced in the United States Congress on October 5th. This act would also pressure the Biden administration to acknowledge the war crimes committed by the Burmese military, as well as to determine the violence targeting Rohingya people as genocide. The European Union parliament has voted to recognize the National Unity Government, although there have not been any changes in the struggle for recognition at the United Nations. ASEAN has also taken a step away from its usual non-interference policy by excluding the junta leader Min Aung Hlaing from its summit, although it invited a diplomat from the junta's foreign ministry, who did not end up attending. The military has attempted to deflect growing international pressure against it by giving amnesty to prisoners in a strategy similar to those used by the previous Burmese dictators when they wanted to divert pressure, and many of those released were re-arrested almost immediately. Many journalists, politicians, activists, and civilians still remain unjustly arrested. 
East Turkistan
Uyghur Muslims continue to be persecuted and forced into concentration camps in Xinjiang, China. Recent developments with Taliban control over Afghanistan have affected the livelihood and displacement of several Uyghur Afghan and Muslim refugees. Taliban leader Mullah Abdul Ghani Baradar met with several Chinese officials to discuss policy options, despite tensions between both countries. This alarmed several Uyghurs due to fear of Chinese officials encouraging the Taliban to deport Uyghur Afghans into these camps. Amidst these discussions, the East Turkestan Islamic Movement (ETIM), a militant group dedicated to establishing an independent East Turkestan state, and the Islamic State militant group (ISIS) expressed warnings to China to recruit Uyghur Muslims to help fight against attacks in Afghanistan. China remains wary of both militant groups attacking concentration camps and attempting to regain control of the region.
Kashmir
After experiencing immense surges of violence within the past month, Indian military and government officials began moving hundreds of migrant workers to safer locations away from the Himalayan valley. The attacks targeted non-native Kashmiris and Hindu and Sikh laborers residing in the eastern Bihar state. Indian military forces increased patrolling in other less-populated locations as well, with police camps set up for families and displaced individuals. These attacks have further fueled anti-Muslim sentiments within the Indian parliament. Recently, right-wing politician Vikram Randhawa of the Bharatiya Janata Party (BJP) received backlash for hateful rhetoric against Muslim populations in Kashmir after encouraging his supporters to "skin them alive" and that Muslim parents must recognize their giving birth to "ungrateful children." This hate speech continues to heighten tensions between India and Pakistan and exacerbate the conflict in Kashmir.
Middle East
Palestine 
This month, Palestine has begun its olive harvest season and there have been reports by Palestinian farmers that they are being harassed by Israeli settlers. The settlers have stolen crops,  uprooted saplings, and ruined trees. The olive season is a main source for farmers in Palestine.  Ghassan Daghlas, who monitors conflict and violence in the northern West Bank described these attacks as "planned and not spontaneous." International organizations have commented on the attacks of Palestinian farmers and landowners. The IRC released a report at the beginning of the month that explained how climate change and unstable weather patterns have harmed the livelihoods of these Palestinian farmers. These attacks only exacerbate the problems Palestinian farmers along the West Bank already face; climate change decreased their harvest yield by 55% in 2020.
The end of September and the beginning of October saw many civilian deaths along the Gaza strip and the West Bank. According to a report by the United Nations, twenty-nine Palestinians were injured by Israeli forces or Israeli settlers. Among these victims was a three-year-old boy. There were also Palestinians wounded during Israeli raids at Damascus Gate and the surrounding area. There were 23, mostly minors, arrested, and 22 injured. These raids came at a time when Palestinians celebrated the birthday of their Prophet Muhammad. 
Syria
On October 20th, two drone strikes followed by rockets hit a U.S. military outpost on Syria's southern border. Officials reported that the attack did not harm any American troops, despite repeated measures to do so. The outpost exists for the U.S. military to train Syrian forces to eliminate the presence of militia groups, especially the Islamic State militant group (ISIS). Alongside this, Syrian air defenses recepted Israeli missiles that targeted Damascus and injured two Syrian soldiers. Israel and Syria have been carrying out nightly air raids and attacks within the past month, with Israel targeting Iran-backed militias in and aiding Syrian forces, such as Hezbollah, a Lebanese militia. Amidst these tensions, recently, the Syrian government sentenced twenty-four individuals to death and another eleven to life in prison for starting wildfires in the northern region of the country last year. The Assad regime stated that these wildfires signified an act of terrorism versus arson, which worsened the instability caused by the ongoing civil war and COVID-19 pandemic. These outcomes have contributed to more polarized opinions on Assad's government and the outcomes of the war.
Yemen
On the 7th of October, the United Nations Human Rights Council voted to end the mandate of experts investigating war crimes in Yemen. According to human rights activists, this is a major turning point in the ongoing crisis, which will lead to serious consequences on human rights protection. The activists on the field accused the UN of betraying the people in Yemen and allowing Saudi Arabia-led coalition to avoid accountability of the possible violations of international law. They emphasized the need for a new resolution that will broaden the scope of the investigation on human rights violations and examine the conflict in a wider political, ethnic, and cultural context. Al Jazeera reported that this is the first time the United Nations' top rights body has ever rejected a draft resolution since its foundation in 2006.
On the 20th of October, the London-based organization named Guernica 37 had submitted its key findings to the UK Metropolitan Police to investigate Saudi Arabia and UAE complicity in crimes against humanity in relation to Yemen. The lawyers had clarified, that under the rule of general jurisdiction, the UK has the right to prosecute the perpetrators of gross human rights violations regardless of where and when these violations occurred.
Africa
Cameroon
On October 14, a mob lynched a military police officer after he had killed a five-year-old girl at a checkpoint in the anglophone South West region. The girl was shot after her parents refused to stop at the checkpoint and reportedly also refused to pay the requested 500 francs to continue past it. Residents of the region have expressed frustration not only with the girl's death, but with the way they are consistently treated by militarized security forces. This led to mass protests, in which people carried the girl's body to the regional governor's office and waved 500 franc notes.  There were also reports of gunfire, but nobody was linked to this shooting. This incident is just the latest way in which tensions between the government and residents of anglophone regions have spilled over to harm civilians.
DR Congo
Violence in the Democratic Republic of Congo (DRC) continues to preside and exacerbate ongoing tensions between the regime, military, rebel groups, and civilian population. In the past month, a rebel fighter group, known as "M23," seized two villages located on the eastern border of DRC, near Rwanda and Uganda. The M23 group, which is notorious for committing human rights abuses, forced families out of Tashanzu and Runyoni and targeted and hurt several female civilians and refugees through sexual violence. Although this violence prevails, the DRC regime has been gradually maintaining international government relations to ensure domestic infrastructure development. Recently, the President, Felix Tshisekedi, met with British Prime Minister Boris Johnson at the COP26 Summit in Glasgow, Scotland. This new relationship was started over mutual agreement to stop deforestation in the DRC's parks and cities. Both parties expressed desires to invest in clean, sustainable technology to ensure business development, reducing poverty, and increasing healthcare across the DRC and in de-escalating military conflict along the borders. This new partnership shows promise in ensuring stronger relations between European and African countries and in promoting global economic, social, and environmental progress.
Sudan
Within the past month, the Sudanese military executed another coup that resulted in the arrest of Prime Minister Abdalla Hamdok. The current transitional government, which focused on ensuring free elections and bringing about more democratic change to the regime, was also forcibly dissolved, causing mass unrest and protests in the capital, Khartoum, and another major city, Ondurman. Government and health officials reported seven casualties by gunfire, where another one hundred and forty protesters were severely injured due to encounters with military officials. General Abdel-Fattah Burham, the leader of the Sudanese military, declared that the military will form a "technocratic government" that manages the upcoming elections for July 2023. These actions have incited several negative international responses. Immediately, U.S. President Joe Biden announced his stopping of $700 million that was allocated to the former Prime Minister's transactional government and infrastructure development. The United Nations Security Council called for an exclusive meeting between the United Kingdom, France, Ireland, Norway, Estonia, and the United States, all of which condemned the military's actions and asked for the release of government officials. This sudden action has caused massive unrest within the country and worsens prospects for economic and social development in the near future.
United States
Immigrants are being arrested and jailed with no legal representation at the Texas border. A man who crossed the Rio Grande to get to Texas was arrested after trying to find a better life. It has been four months since he was without a lawyer, without charges, and unable to communicate with anyone outside of the case, including his wife and seven-year-old son. Texas Governor Greg Abbott's efforts to arrest undocumented immigrants on private property have drawn the ire of hundreds of migrants, who say their constitutional rights are being violated. While many migrants have been released to immigration authorities, others are waiting for attorneys, charges, and court appearances. Governor Abbott and his partners continue to increase personnel, legislation, and resources.
Writers
Alondra Becerra is a student at Texas State University. Alondra contributed to the Palestine portion of this update.
Ana Marija Apostoloska is a member of the Yemen Action Committee. Ana Marija contributed to the Yemen portion of this update.
Mira Mehta is a student at Brown University. Mira contributed to the Cameroon portion of this update.
Su Than Thar Nyi is a student at Smith College. Su Than Thar contributed to the Burma portion of this update.
Shreya Satagopan is a student at the George Washington University. Shreya contributed to the East Turkistan, Kashmir, DR Congo, Sudan, and Syria portions of this update. 
Trinity Anthony is a student at the Academy of Health Sciences at PGCC. Trinity contributed the United States portion of this update.