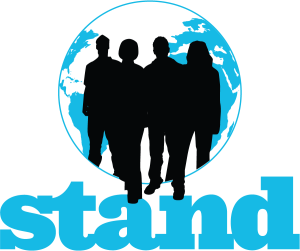 On October 25, 2021, Sudan's military seized control of the government by forcefully detaining Prime Minister Abdalla Hamdok and other senior officials. This followed a failed coup attempt on September 21, for which the military claimed no responsibility. STAND condemns the military's control of the government and urges the restoration of the transitional government to bring power back to the people. 
Sudan has a long history of injustice. In 2019, the transitional government was established after former President Omar al-Bashir was removed from power. Under Bashir, military generals controlled the Sudanese economy and had taken over public property. Under the transitional government, about 20 million square feet of land was taken back as public land, causing the military to lose their wealth. Some members of the military were also put on trial for crimes committed under Bashir. Generals have been found guilty in the murder of dozens of unarmed protesters in June 2019; Forces for Freedom and Change, a coalition that fought for the transitional government, demands that officials be charged. The Sudanese people also want justice for the atrocities that the military committed under Bashir, including forced displacement, attacks on humanitarian facilities, and more. 
STAND condemns the actions of the military coup and urges the Biden administration to take action to support democracy and protect the rights of civilians. STAND (originally an acronym for Students Taking Action Now: Darfur) was founded in 2004 as part of the Save Darfur movement, and helped to lead many of the first demonstrations in the United States about the Darfur genocide. We have led many direct action campaigns related to Sudan, including a day-long STANDfast in 2005 with activists and celebrities, and multi-day protests outside of the U.S. Sudanese Embassy. Because of our history, and our now global mission, STAND maintains a commitment to lasting peace, human rights, and self-determination in Sudan.
To get involved in advocacy for Sudan, you can look for protests in your area through Act for Sudan, and follow local and diaspora groups such as Darfur Women Action Group. We will continue to monitor the situation and share other actions people can take to support the people of Sudan.
---
STAND's Managing Committee is STAND's central decision-making body.