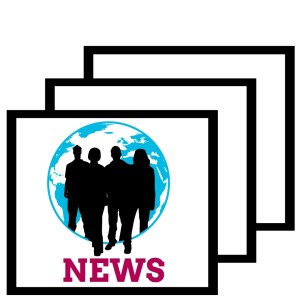 Sudan and South Sudan
Sudan 
Despite the peace deal signed last year between Sudan's transitional government and many of the country's rebel groups, some groups still refuse to sign on. Both members of a major military group and survivors of violence in Darfur have voiced their complaints but they have not been addressed. The agreement promises reparations for genocide survivors and those impacted by conflict, but many still do not trust the government due to the involvement of military leaders. They believe that no peace deal can truly bring justice unless those most impacted by Sudan's violence are involved in the process.
South Sudan
On April 27, the United Nations warned that South Sudan may be at risk of large-scale conflict again due to the slow pace of peace accord reforms. Since the ceasefire just over a year ago, tensions have risen again between President Salva Kiir and Vice President Riek Machar, and there is much discontent among different political and military groups. South Sudan has not yet unified military command or finalized the Transitional National Legislative Assembly, two major reforms in the accord.
The people of South Sudan are still in a crisis, and conflict has worsened the ongoing famine. It is estimated that acute food insecurity is affecting 60% of the population, and the civilian killings and displacement only add to the problem. Many humanitarian organizations are blocked from delivering supplies and aid to those in need due to fighting. There are still hopes for lasting peace in South Sudan, though, but humanitarian aid, political peace, and civilian protections are needed.
Middle East 
Yemen
Violence in Yemen escalated after the Saudi-backed government presented a peace initiative to end the ongoing war but the Houthis rejected the ceasefire. The Houthis used two drones to strike the King Khalid air base and a facility of Aramco oil company. However, the Saudi-backed coalition reported that they intercepted one of the drones targeting the airbase and destroyed it. 
On a different front, the Houthis have usurped the Kassara battlefield, even though there have been Saudi-led airstrikes in the region. Houthi rebels also advanced closer to the center of Marib, as they seized complete control of the Kassara battlefield despite air attacks by the Saudi-led coalition. The violence has resulted in over 65 casualties. The Biden administration wants to push Saudi Arabia to end the conflict and provide aid to the millions of refugees suffering. 
Syria
Next month, Syria is scheduled to have a presidential election. Syrian refugees in Lebanon have been encouraged to register to vote, but some refuse because the results of the election seem "guaranteed" to go to current president Bashar al-Assad. Western countries, including the United States and those in the European Union, do not think that these elections will be "free or fair" without a solution to the ongoing conflict in the region. Conflict has escalated because of a Syrian missile explosion in Israel on April 22. Israel retaliated with increased airstrikes in Syria. 
Asia
Burma
The conflict in Burma has only increased in scale and violence since March. According to the Assistance Association for Political Prisoners, over 3,431 citizens have been arrested and over 750 have been killed. The junta continues to terrorize the country and use lethal force against protesters and non-protesters alike. Since the coup's beginning in February, over 250,000 people have been forcibly displaced. On April 17 the junta released over 23,000 prisoners, following a tradition to celebrate the new year, however it has not yet been confirmed if any of the pardoned were involved in the protests. Those still incarcerated for protesting now face even greater threats- at least 23 people have been sentenced to death in military courts.

As this horrific violence continues, the UN ordered an immediate end to the coup and called on the Association of Southeast Asian Nations (ASEAN) to do the same- however, ASEAN refuses to do so. Despite taking a firm moral stance against the coup, the UN refuses to take bolder actions due to Russian and Chinese opposition. While the US and European Union have increased sanctions, without pressure from international organizations like the UN, true progress seems far off.
A significant development came with the establishment of the Committee Representing Pyidaungsu Hluttaw (CRPH): the effective government currently deemed illegal by the junta. Despite being banned, the CRPH has received overwhelming support from the people of Burma as well as international diaspora. On April 1, CRPH members, many of whom are from the National League for Democracy, officially abolished the 2008 constitution. This act destroys the legislature that granted the military extensive power. On April 16 the CRPH created the National Unity Government, which aims to provide democracy and legitimate representation to many ethnic minorities who have faced discrimination for years. 
Kashmir
Despite small accounts of violence in the region, conditions in Kashmir and relations with India seem to be improving. Multiple sources have reported on the potential for formal peace talks and agreements between India and Pakistan over the Kashmir region, though the process for peace restoration has barely begun. 
Pakistan's Foreign Minister, Shah Mahmood Qureshi, mentioned that "if India is willing to revisit some of the decisions that they took on August 5, 2019, Pakistan will be more than happy to engage." Amongst some of the issues that Pakistan would like to negotiate during peace talks are the recent demographic changes, the return of political prisoners, the removal of Internet blockades and shutdowns, and the re-granting of full statehood rights to Kashmir. Pakistani sources point out that these conditions are the minimum requirements needed for Pakistan to be willing to discuss peace with India. Due to the recent nature of Pakistan's statement, all that can be done now is to wait until India decides to take the next step and move peace talks forward.
East Turkistan (Xinjiang, China)
Following sanctions made in March, the United Kingdom officially declared the atrocities occurring in East Turkistan as a genocide. The House of Commons agreed on April 22 that "Uyghurs and other ethnic and religious minorities in China's Xinjiang region are suffering 'crimes against humanity and genocide.'" This motion is non-binding as it does not force the British government to act against China, however, it is a step in the right direction following the United States, Canada, and the Netherlands' declaration of genocide in previous months. 
On April 13, U.S. Senators Chris Coons and Marco Rubio introduced legislation "to make Uyghurs who have been persecuted by the People's Republic of China eligible for priority refugee processing in the United States." The legislation would designate Uyghurs and other ethnic and religious minorities as priority 2 refugees. 
Several reports were also released in the past month, including from Human Rights Watch and the United States Commission on International Religious Freedom (USCIRF). The report from Human Rights Watch identified a range of abuses against Uyghurs and urged the United Nations Human Rights Council to investigate the allegations. The USCIRF report recommends that the United States enforce the Uyghur Human Rights Act of 2020, impose further sanctions, and publicly express concerns about the Beijing 2022 Olympics by stating that US officials will skip the Olympics should genocide against the Uyghurs continue. 
Central Africa
Central African Republic
On April 6, the Union for Peace in CAR (UPC), one of the country's most powerful rebel groups, left the rebel alliance that had worked to unseat President Faustin-Archange Touadéra since December 2020. The UPC leader noted civilian suffering as a result of violent clashes as the main reason for the group's departure, a message coming at a time when starvation and civilian casualties have seen a steep increase. There are over 12,500 individuals in need of humanitarian assistance in the cities of Grimari and Ngoulinga due to mass forced displacement following election violence in December 2020. On April 16, food rations successfully reached a portion of those in need, however, internally displaced people and refugee numbers continue to rise as resources and space become increasingly difficult to come by. 
As of April 20, over 2,000 CAR refugees have fled to neighboring Chad after a surge in fighting between government and rebel forces. According to the UNHCR, the situation in CAR is one of the most underfunded humanitarian aid operations, with a mere 12% of necessary funds met. 
Cameroon
On April 17, the Cameroonian military freed nine civilians who had allegedly been held hostage by anglophone separatists. The hostages stated that they were not given any food to eat, and had their ears cut off while one man lost his fingers when he tried to escape. During the military raid to free these people, however, two separatists were allegedly killed, and it has been reported that some civilians were also killed or injured. It is unclear exactly how the raid happened, but the military denies any wrongdoing despite a history of not distinguishing between civilians and separatist fighters.
While this conflict continues, there has been some progress in other areas. Security at Cameroon's border with Nigeria has reportedly improved, with economic activity starting to begin again with less fear of attacks from Boko Haram. The group continues their attacks, however, and Human Rights Watch officials in the area have said that it is still not safe enough for internally displaced people to return home.
Democratic Republic of Congo
On April 20, the International Court of Justice began its hearing over the conflict between Uganda and the Democratic Republic of Congo (DRC). DRC is hoping for $4.3 billion in compensation for the human rights abuses that occurred after Uganda's illegal invasion in the 1990s and early 2000s. During this conflict, Uganda also exploited DRC's land for natural resources. DRC is asking for an additional "$2.8bn for damages to wildlife, $5.7bn for macroeconomic damages, and $700m for loss of natural resources– bringing the total reparation demands to over $13bn."  
This month has also seen an increase in protests against the United Nations peacekeeping forces in Beni. The civilians have been protesting for the removal of the peacekeepers because they believe they have not prevented killings by militia groups. Police have used force to attempt to quell the protests, including firing gunshots into crowds and detaining civilians. 
Refugees
Despite his previous statements that he would raise the refugee admissions ceiling, on April 16, President Biden decided to maintain President Trump's historically low 15,000 person cap, citing humanitarian concerns. After much pushback, Biden revealed that evening that he would raise the cap by May 15, though it is unclear by how much. The Biden administration also revealed on April 23 that it was considering a provision to allow people fleeing their homes due to the threats of climate change to be granted refugee status in the United States. This could be significant as an increasing number of people are affected by climate change and related natural disasters.
–
Grace Harris is a senior at Tampa Prep High School. She has been a member of her school's STAND chapter since her freshman year and currently serves as its president. With STAND, Grace is the co-East Turkistan and co-High School Outreach lead. Grace contributed to the Sudan and South Sudan portion of this update.

Shreya Satagopan is a sophomore at The George Washington University studying political science and criminal justice. She is a member of the STAND Yemen and Sudan Action Committees and is a State Advocacy Lead. Shreya contributed to the Yemen portion of this update. 
Jenna Walmer is a graduate student at West Chester University of Pennsylvania working towards an M.A. in Holocaust and Genocide Studies and an M.A. in General Psychology. With STAND, she is the co-Education and co-Policy lead. Jenna contributed to the Syria and DRC  portions of this update. 
Ella Cimino is a student at Tampa Preparatory High School. Ella contributed to the Burma portion of this update. 
Morgan Swindall is a student at George Mason University. Morgan contributed to the Kashmir portion of this update.
Audrey Firrone is a student at the University of Memphis. Audrey contributed to the East Turkistan portion of this update.
Caroline Mendoza is a student at UCLA studying international development. Caroline serves on the Managing Committee as a co-education and co-Burma committee lead. Caroline contributed to the Central African Republic portion of this update. 
Mira Mehta is a student at Westfield High School. Mira contributed to the Cameroon and Refugees portions of this update.