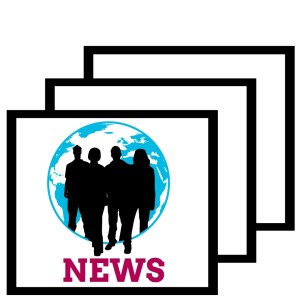 Sudan and South Sudan
Sudan
Tensions between Sudan and Ethiopia continue as conflict over the Nile Dam worsens. Ethiopia believes the dam is essential for providing many of its citizens with jobs, while Sudan sees it as an imminent flooding threat that could cripple their already suffering economy. Sudan is not the only country fearing the construction of the dam, as Egypt worries their economy may be impacted as well. With the ousting of Sudan's autocratic leader, Omar al-Bashir, and a common interest in preventing the dam's construction, Sudan and Egypt have planned to tackle the dam issue together. Prime Minister Hamdok of Sudan has offered resolutions if Ethiopia shares information on the dam's construction to prevent flooding hazards. 
South Sudan
Reeling from conflict, the UN Commissioner for Human Rights called on the South Sudanese government to hold accountable the many militias that were responsible for the killings and rape that pillaged the Greater Jonglei region. The UN Mission in South Sudan and Office of the High Commissioner for Human Rights have strongly urged the Sudanese government to build an organized military and investigate the human atrocities that have occurred in the region.  
Musa Hilal, Janjaweed militia leader in the armed conflict, was pardoned and released from a detention center in Khartoum on March 11. Many in Sudan feel like the pardoning of Hilal did not give the victims of the Darfur conflict the justice they deserve. 
Middle East 
Yemen
After the United States' calls to end Saudi support and Houthis' calls to lift the Saudi blockade, the Saudi-backed government finally presented a new peace initiative to end the current war in Yemen. This initiative includes allowing food, fuel, and other medical imports through the Hudaydah Port (which was previously restricted), reopening the Sanaa airport, and restarting diplomatic political negotiations between the Iran-aligned Houthis and the Saudi-backed government. In addition, the Saudis proposed a ceasefire between both parties under the supervision of the United Nations.
While the chief negotiator of the Houthis, Mohammed Abdulsalam, has continued to talk with Muscat, Washington, and Riyadh to achieve a final peace agreement, Saudi Prince Faisal states that this initiative will be implemented immediately after the Houthis agree to it. The Houthis still remained determined to retain their territory, which would ensure their control over central and northern Yemen, while the Saudi-backed government attempted to stop the seizure of Marib. Meanwhile, the first fuel ship docked in the Hudaydah port this year, as the Saudi coalition agreed to relax the blockade. 
Syria
ISIL violence in Syria has increased in the past month. At the end of March, Kurdish-led forces conducted a sweep through the al-Hol refugee camp and arrested nine suspected members of ISIL. This refugee camp has seen a surge of violence since the new year, with ISIL fighters killing 47 people since the beginning of 2021. Outside of the refugee camp, Syria has experienced an increase in air strikes on its Turkish border. The United Nations and the United States have condemned the attacks and called for a ceasefire. 
Meanwhile, the United Nations has been working diligently to assist Syria in bringing justice to war crimes committed in the country. Catherine Marchi-Uhel, who investigated serious crimes in Syria, believes that the documentation provided by the United Nations has been the best since World War II. With extensive documentation, justice is possible. 
Asia
Burma
At the beginning of this month, Aung San Suu Kyi, the winner of the November 2020 election, appeared in court against four charges from the Burmese military. There is still no sign of the Burmese military relinquishing power. Pro-democracy protests are still occurring, and they are often met with deadly violence. On March 3rd, Burma's security forces killed at least 38 peaceful protesters during a demonstration. Images and videos from the protest show soldiers heavily armed. 
On March 13th, Burma marked seven weeks under military rule. A demonstration on March 14th in Yangon ended in at least 74 deaths in the Hlaing Tharyar Township. It was reported that some demonstrators wrote their personal and medical information on themselves in case they would need medical attention during the protest. Unfortunately, on March 23rd, seven-year-old Khin Myo Chit became one of the youngest killed by the military during a raid on her family's home in the city of Mandalay. While the Burmese military interrogated her father, she ran to his lap and was subsequently shot and killed.
In an effort to control protests, the Burmese military has taken control of some hospitals, and is targeting frontline medical workers who are aiming to aid injured protestors. On March 19th, the U.S. House of Representatives called for the reinstatement of Burma's elected officials and the release of detainees after voting to pass legislation condemning the coup. Currently, a number of nations have publicly taken stances against the actions of the Burmese military. Alongside the fight against the military coup is the fight for equality from Burma's ethnic minority groups. While these groups historically have felt that Suu Kyi governed in favor of only the majority, these groups support the demonstrations against military rule in Burma. 
Kashmir
Violence at the Pakistan-Kashmir border raises concerns over recent moves toward peace. Shortly after the foreign envoys' visit, India and Pakistan announced a mutual ceasefire between the two countries on Thursday, February 25, which was the first effort towards peace since 2003. Then, as secret peace talks continued, India sent a letter asking Pakistan's Prime Minister for "cordial relations" between the two neighboring countries on Tuesday, March 20.  However, tensions could be on the rise after very recent mentions of casualties in Jammu and Kashmir's Shopian district on Saturday, March 27. While peace talks continue and olive branches are exchanged, it is important to keep an eye on the region since National Conference Vice President Omar Abdullah pointed out that there is still "much more to do."
East Turkistan (Xinjiang, China)
On March 12, the United States condemned China during an address before the United Nations Human Rights Council. The condemnation follows Secretary of State Antony Blinken's call for international monitors to probe for abuses in East Turkistan.
The Biden administration announced more sanctions against two Chinese government officials over the current human rights abuses. Between March 17 and March 22, Canada, the European Union, the United Kingdom, and the United States established sanctions against China and Chinese officials in response to the atrocities occurring in East Turkistan. The decision of the European Union follows the Dutch Parliament's declaration of genocide on February 26. New Zealand and Australia released a joint statement supporting these sanctions, but have not established any sanctions of their own. 
Central Africa
Central African Republic
Since December 2020, the Central African Republic has seen over 240,000 civilians forcibly displaced as the result of rebel attacks following the country's national elections. A humanitarian crisis now ensues, with aid blockages due to rebel control of over two-thirds of the country and violent clashes preventing mobile health clinics and other support from reaching those at risk. In Swia, an internally displaced persons (IDP) camp in CAR, IDPs rely on unclean water and informal shelters to survive. On March 9, the International Committee of the Red Cross successfully sent over 135 tons of food to CAR while close to 500 UN trucks remain stuck on the Cameroon-CAR border due to clashes. 
On March 12, the UN Security Council approved a resolution to supply CAR with an additional 3,700 personnel to support already stationed UN peacekeepers in the country. The resolution also noted the role of the reinforcements in facilitating aid deliveries and providing security to CAR in light of escalating tensions between rebel groups. Despite security risks, CAR has moved ahead with a second round of parliamentary elections after rebel violence disrupted the country's first round. On March 14, civilians in 118 of CAR's provinces took to the polls to cast their ballots for 49 open seats. 
Cameroon
On March 18, a trial was set to resume for soldiers who killed 21 civilians in the English-speaking North West region in February of 2020. The soldiers also burned homes and pillaged many other places in the village, but their trial did not begin until December 2020 and was stopped twice in between then. The resumed trial was criticized for being inaccessible to families of the victims because of its location, but there have not been any updates since the expected resumption of the trial. Accountability is seen as a crucial step to support the victims and make progress, as the incident in question is far from the only case of military violence against civilians.
There are currently more than a million internally displaced people in Cameroon, about 70% of whom are from the English-speaking North West and South West regions. Little has been done to resolve the crisis beyond military action that has escalated conflict and harmed civilians.
Democratic Republic of Congo
On March 8, judges on the International Criminal Court awarded 30 million dollars to the victims of atrocities committed by Bosco Ntaganda, a Congolese militia leader convicted on 18 counts of crimes against humanity in 2019. Former child soldiers, victims of rape and sexual violence, and resulting children are all eligible to receive reparations for the horrors they endured in the early 2000s. Ntaganda has been sentenced to 30 years in prison.
Despite this news, violence is still ongoing, and at least a dozen people were killed in a village attack believed to be committed by the Allied Democratic Forces (ADF). The UN estimates that the ADF killed a total of 850 people last year.
Additionally, according to the UN, an estimated 2,945 people were killed in the DRC in 2020, and humanitarian conditions in especially the regions of North Kivu, South Kivy, and Ituri continue to worsen. The UN has stated that in order to curb violence, a program of disarmament, community support, and stabilization needs to be implemented.
Further, a recent report has found that Congolese workers are being heavily exploited at multiple palm oil plantations in the DRC. Residents of those areas have reported that Belgian colonizers stole the land in the early 20th century, and today's exploitative practices are a reminder of this violent colonial legacy. Security guards beat a man to death after accusing him of stealing palm fruit in February, and no one has been held accountable. Workers are paid very little and have to work in dangerous conditions. Furthermore, multiple large investment companies from the U.S., Europe, and South Africa are funding this violence and exploitation.
Refugees
On March 22, there was a large fire at a refugee camp in Bangladesh, mostly filled with Rohingya people from Burma. About 45,000 people are now without a place to live, with 11 people confirmed as dead and hundreds of others injured. About 400 people are still missing. Humanitarian aid workers from the UN World Food Programme and other organizations are working to clean up the debris and support survivors.
In Lebanon, Syrian refugees are facing different trauma. Amnesty International found that the Lebanese government has detained hundreds of Syrian refugees, including children, as terrorists without any real cause since 2014. During this time, refugees were tortured, often in order to extract information that would be used against them when they were tried in military courts rather than civilian ones. It remains to be seen how the international community will respond.
—
Yusef Mohammed is a student at Reedley College. Yusef contributed to the Sudan and South Sudan portions of this update.
Shreya Satagopan is a sophomore at The George Washington University studying political science and criminal justice. She is a member of the STAND Yemen and Sudan Action Committees and is a State Advocacy Lead. Shreya contributed to the Yemen portion of this update. 
Jenna Walmer is a graduate student at West Chester University of Pennsylvania working towards an M.A. in Holocaust and Genocide Studies and an M.A. in General Psychology. With STAND, she is the co-education and co-policy lead. Jenna contributed the Syria portion of this update. 
Valerie Owusu-Hienno is a student at The International School of Beaverton. Valerie contributed to the Burma portion of this update. 
Morgan Swindall is a student at George Mason University. Morgan contributed to the Kashmir portion of this update.
Audrey Firrone is a student at the University of Memphis. Audrey contributed to the East Turkistan (Xinjiang) portion of this update. 
Caroline Mendoza is a student at UCLA. Caroline contributed to the Central African Republic portion of this update. 
Mira Mehta is a student at Westfield High School. Mira contributed to the Cameroon and Refugees portions of this update.
Grace Harris is a senior at Tampa Prep High School. She has been a member of her school's STAND chapter since her freshman year and currently serves as its president. With STAND, Grace is the co-Xinjiang and co-High School Outreach lead. Grace contributed to the Democratic Republic of the Congo portion of this update.