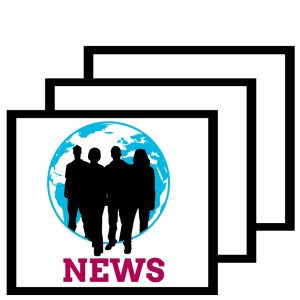 Sudan and South Sudan
Sudan
On January 15th, violence erupted in the West Darfur province of Sudan, quickly spreading into South Darfur. According to a tweet from the Prime Minister's office, the violence began after a man was stabbed to death. Shortly after, armed militias attacked El Geneina, the capital of the West Darfur state. Militias also besieged a camp for internally displaced people. UNHCR reports that 250 people – including three humanitarian workers – have already lost their lives in this conflict, and more than 100,000 have been displaced. Sudanese authorities have responded by declaring a state of emergency and imposing a curfew in the region. 
Sudan has also had several developments in its relationship with other states throughout  the past month. At the beginning of the month, Sudan signed onto the U.S.-brokered peace agreement with Israel known as the Abraham Accords. In order to incentivize Sudan to take this action, the U.S. announced that it will help Sudan pay off its debt to the World Bank with a bridge loan totalling more than $1 billion. Sudan also agreed on a strategy with the African Development Bank earlier this month to provide relief on more than $400 million owed. Meanwhile, tensions have increased in Sudan's relationship with neighboring Ethiopia. Sudan has accused an Ethiopian military aircraft of crossing into its territory. Also, ongoing armed conflict in the Tigray region of Ethiopia has sparked concerns with Sudanese leaders that the Ethiopian government may take advantage of the chaos to attempt to obtain control of territory in the disputed border region between the two countries. 
South Sudan
For the first time since 2016, a recent court case convicted South Sudanese soldiers for raping women from the village of Adio. Military judges were sent from the capital to oversee the case in response to growing frustrations over the lack of convictions in crimes committed by soldiers. Michael Machar Malual, head of civilian-military relations for the army in Central Equatoria state, expressed the desire that this case will serve as a warning to troops. 
A report by the Secretary-General on Children and Armed Conflict (CAAC) in South Sudan also revealed that the number of grave violations against children has declined significantly in the past five years, although children in South Sudan continue to be harmed at extremely high levels. Despite these promising improvements, intercommunal conflict continues in northern regions of the country, farmers continue to face the threat of unexploded mines, and food insecurity is increasing with many in South Sudan facing famine conditions.
Middle East 
Yemen
Yemen has been one of the areas that the Biden administration has decided to focus its efforts on following his January 20 inauguration. On January 19th, now Secretary of State Anthony Blinken proclaimed that the Biden administration would end the United States' current support for Saudi Arabia's military intervention in Yemen. This means ending the sale of arms in Yemen by Saudi Arabians. In addition, the new administration aims to reverse former Secretary of State Mike Pompeo's last-minute Foreign Terrorist Organization designation of Yemen's Houthi rebels (also known as Ansar Allah). 
On January 24, Yemen's Houthi rebels and Saudi-backed government entered into new negotiations about prisoner exchanges. These UN-backed negotiations seek to release about 300 prisoners. This comes after they exchanged about 1,000 prisoners last year. 
Syria 
On January 3, nine Syrian army soldiers were killed from an attack suspected to be carried out by the Islamic state. This is the second of such incidents, where only a week prior, 28 were killed in a similar attack on the border of Iraq. Israeli air raids have also become increasingly common against Iran-backed militants in Syria- on January 13, Israel carried out its fourth airstrike in two weeks, leaving 43 Iran-backed militia and 14 Syrian army soldiers dead. Many suspect that the recent strikes have been in an attempt to target warehouses and military storage facilities in the Deir al-Zour and Albu Kamal regions. Insecurity has also ensued in Syria's displacement camps- since the start of 2021, the United Nations has reported 12 murders at al-Hol camp, the country's largest camp with over 60,000 people. 
Asia
Burma
The Burma Military and Union Solidarity and Development Party are pushing claims of election rigging, according to Myanmar Now. The Union Parliament rejected a meeting to discuss the matter over COVID-19 concerns and the military is claiming this decision was unconstitutional. On January 7th, the military called for elections to be held as soon as possible in all townships where elections were canceled. Student unions in Rakhine State are also calling for voting to be held and are urging the release of fellow student activists who were arrested during the conflict between government forces and the Arakan Army (AA) that led to the cancellation of votes. The students are also demanding access to 4G internet that has been blocked by the government in an attempt to control the AA. To facilitate peace talks, the parliament has approved a proposal from the Arakan National Party to remove the AA from its list of terrorist groups. Without this measure, it would be unlawful for the military to meet with AA leaders to facilitate peaceful negotiations. 
After being displaced from their homes when fighting broke out in March 2020, protesters from Marlar village in Rakhine state are calling for the removal of military bases so they can return home. Villagers fear being shot or arrested by the military if they return to their homes. Outside of Burma, Rohingya refugees are suffering after a fire broke out in a refugee camp in southern Bangladesh. No serious injuries were reported, but more than 550 homes and 150 shops were destroyed in the fire. During talks mediated by China, Bangladesh and Burma have begun a third attempt to repatriate Rohingya refugees. Bangladesh's foreign secretary, Masud Bin Momen, told reporters it looks like repatriations will begin in June. However, it is unlikely Rohingya refugees will feel safe returning to their home in Rakhine state unless several demands are met, including granting all Rohingyas full citizenship, holding the perpetrators of the violent crimes committed against the Rohingya accountable, and a neutral international security force to ensure safety in Rakhine state. With the U.S. election of President Joe Biden, Secretary of State Anthony Blinken promised in a Senate committee hearing to oversee a review of Burma's treatment of the Rohingya genocide if confirmed in his nomination.
Kashmir
The Kashmiri people feel cautiously hopeful after the January 20 United States inauguration of Vice President Kamala Harris. Harris, who is the first U.S. Vice President of Indian descent, has been critical of India's Prime Minister and the government's discriminatory policies. 
Despite this positive news, conflict still continues in the region. Internet services on mobile devices have been suspended in Kashmir. Officials fear for violence on the upcoming Republic Day and Independence Day, initiating a short-term suspension for the holiday. Additionally, Pakistan killed a Kashmiri soldier while violating a ceasefire along the Line of Control by resorting to heavy cross-border shelling.  
East Turkistan (Xinjiang, China) 
On January 19, former Secretary of State Mike Pompeo released a statement declaring that what is happening in East Turkistan constitutes a "genocide."  This is the first official move of genocide designation from the United States regarding the Uyghurs and other Turkic minorities that live in the region. Pompeo called on the People's Republic of China to "immediately release all arbitrarily detained persons and abolish its system of internment, detention camps, house arrest and forced labor." President Biden's pick for Secretary of State, Antony Blinken, has also agreed with Pompeo's designation. This designation does not mean that there will be international consequences, as China is not subject to the Rome Statute which would give the International Criminal Court jurisdiction to conduct inquiries. Following the designation, China's Foreign Ministry stated that the designation is a "completely false allegation and a malicious farce fabricated and hyped up by certain anti-China, anti-communist forces." 
Central Africa
Central African Republic
On January 19, two armed rebel groups, Union for Peace and anti-Bakala, killed two UN Peacekeepers. Many have stated that the attacks are part of a larger surge of violence following CAR's disputed January 18 election results when President Touadéra was declared the winner. The opposition attacks have led to the displacement of close to 100,000 people, with 60,000 having fled to neighboring countries and 58,000 remaining as internally displaced peoples despite increasingly dangerous conditions in CAR. 
In light of escalating violence, CAR declared a 15-day state of emergency on January 21. This will allow the government to more easily arrest armed groups and increase the military's ability to detain individuals without a prosecutor. Simultaneously, Mankeur Ndiaye, the UN envoy to CAR, urged the UN Security Council to deploy more peacekeepers to the region despite almost 12,000 peacekeepers already on the ground in CAR. Estimates report that at least 3,000 additional peacekeepers, special forces, and helicopters would be needed to effectively stabilize CAR. 
Cameroon
A Cameroon appeals court has rejected the case to release over twenty members of the Cameroon Renaissance Movement, a prominent opposition party, after their arrests in September of 2020. They were arrested in government crackdowns targeting peaceful protest and opposition.
Conflict is still ongoing. On January 8, more than 12 civilians, including eight children, were killed in a bombing believed to be committed by Boko Haram. On another occasion, at least eight civilians were killed in an attack by the Cameroon military. Cameroon has also taken in an estimated 5,000 refugees who were fleeing violence and post-election insecurity in neighboring Central African Republic. 
Democratic Republic of Congo
On January 22, the National Assembly filed a motion for Prime Minister Sylvestre Ilunga to resign within 48 hours or face a vote of no confidence. The decision is expected to cause the government to collapse, though it is seen as a political victory for President Felix Tsishekedi.  The prime minister was an ally of former President Joseph Kabila, but President Tsishekedi will now be able to select a new prime minister. He will also be able to choose a new head of the electoral commission and a new central bank board, which could open the door for international donors to give assistance. However, some are skeptical that this will bring any real change.
Forty-six members of the Pygmy ethnic group were killed on January 13 in an attack in Ambedi, a village in the Ituri province. The Congolese military stated that the Allied Democratic Forces, a rebel group in the region, were to blame for the attack, after the group had been escalating violence in the region over the past several years.
Refugees
President Biden has pledged to raise the annual refugee admissions cap to at least 125,000 and potentially continue to raise it over time. He has already begun to take steps towards more refugee-friendly policies. On January 20, after being inaugurated, he revoked former President Trump's infamous travel ban on people from several Muslim-majority countries (as well as Venezuela and North Korea), which could pave the way to admit refugees from these countries.  
Also on January 20, Australian authorities began releasing asylum-seekers from hotels where they had been kept since November of 2019. These asylum-seekers were fleeing violence from Sri Lanka when authorities confined them to the hotel. Upon release, the refugees have only been given temporary visas, so their futures in Australia remain uncertain.
–
Megan Rodgers is a senior honors student at the University of Arkansas studying International Studies, Political Science, and Spanish. She is one of STAND's co-student directors for the 2020-2021 academic year. Megan contributed to the Sudan and South Sudan portion of this update.
Ananya Gera is a junior at Terre Haute South Vigo High School. She is one of their STAND Chapter Leaders, and is also the Social Media Coordinator for STAND. In addition to her work with STAND, she is involved with Together We Remember and CANDLES Holocaust Museum. Ananya contributed to the Yemen portion of this update.
Caroline Mendoza is a student at UCLA studying international development. Caroline serves on the Managing Committee as a co-education and co-Burma committee lead. Caroline contributed to the Central African Republic and Syria portions of this update. 
Joy Senn is a recent graduate in biology from the University of Arkansas. She is a member of the Burma Action Committee and contributed to the Burma portion of this update. 
Jenna Walmer is a graduate student at West Chester University of Pennsylvania working towards an M.A. in Holocaust and Genocide Studies and an M.A. in General Psychology. With STAND, she is the co-Education and co-Policy lead. Jenna contributed the Kashmir portion of this update. 
Audrey Firrone is a third year student at the University of Memphis and is a member of the East Turkistan Action Committee. Audrey contributed to the East Turkistan portion of this update.
Grace Harris is a senior at Tampa Prep High School. She has been a member of her school's STAND chapter since her freshman year and currently serves as its president. With STAND, Grace is the co-Xinjiang and co-High School Outreach lead. Grace contributed to the Cameroon portion of this update.
Mira Mehta is a student at Westfield High School, and a co-lead of the Yemen Action Committee. Prior to this, she was the New Jersey State Advocacy Lead and served on the STAND Communications Task Force for two years. Mira contributed to the DRC and Refugees portion of this update.