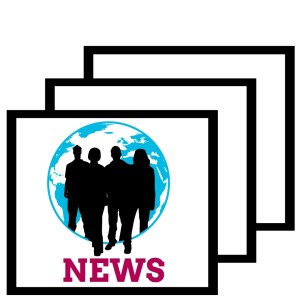 Sudan and South Sudan
Sudan
Relations between Sudan and the United States continued to develop this month. Sudan's government has been seeking removal from the U.S. State Sponsor of Terror List, which would allow the country access to much-needed aid. This has been a major priority for the transitional government since taking office, and with Sudan in an economic state of emergency, it has only become more necessary. There is bipartisan support for normalization in Congress, as Sudan has indicated willingness to compensate victims of Bashir-era terrorist attacks, and the Trump administration is pushing to finalize a deal before the election. Sudanese leaders are meeting with U.S. officials in the United Arab Emirates to discuss the terms. However, the U.S. administration is attempting to make the removal conditional on normalized relations with Israel – a condition the Sudanese government has rejected despite additional monetary incentives. Despite its continued presence on the list, the International Monetary Fund (IMF) has agreed to give Sudan $1.5 billion annually in assistance. 
South Sudan
On September 2, the UN mission in South Sudan announced that it will be initiating a peacekeeping base in Lobonok after two civilians were killed in the area in late August. This resurgence in violence has been attributed to the National Salvation Front, a rebel group that many fear is mobilizing again in the Equatoria region.
Violence has also been on the rise for South Sudanese refugees. On September 14th, six South Sudanese refugees were killed and four were injured in a resettlement camp in northwestern Uganda. Uganda currently holds over 1.4 million refugees, the majority of which are from South Sudan. Reports have stated that tensions between South Sudanese refugee communities and local Ugandan villages have become increasingly high as land and water have gradually become scarce. 
Middle East
Yemen
On September 13th, the Saudi-led coalition launched 11 air raids in Sanaa, Yemen, targeting the Iran-aligned Houthi rebels. These attacks hit various Houthi military sites and the Sanaa airport, leaving parts of the city in flames. Later that week, representatives from Yemen's internationally recognized government and the Houthi rebels met in Geneva to discuss a potential exchange of prisoners with the UN envoy to Yemen. 
The discussion of humanitarian aid in Yemen is raising concerns. On September 15th, the UN's humanitarian chief called out Saudi Arabia, the United Arab Emirates, and Kuwait for not financially contributing to aid being sent to Yemen. Additionally, Human Rights Watch (HRW) alleges that aid interference in the region is preventing millions of Yeminis in need from receiving humanitarian aid. Lack of funding is resulting in the shutting down of essential services relating to the health and sanitation of the country. In a report released on September 14th, HRW accused major parties involved in the conflict of "systematic interference in relief operations," and explained the consequences of such action, especially taking into account the damage done by the COVID pandemic on the country. Considering Yemen's already weakened healthcare system and a population plagued by disease, famine, and poor immune systems, continued aid interference will be extremely harmful for the country. President Hadi also echoed this concern in his speech to the United Nations on September 24th, asking that the Houthi rebels allow humanitarian aid to reach the people who need it. 
Syria 
The United Nations has noticed that Syrian groups have increasingly been committing human rights violations and violence towards Turkish civilians. The UN has urged Turkey to investigate war crimes in Syria. The UN Human Rights Office noticed an increase in violence and human rights violations in the past few months. In addition to Turkey's investigations, the Dutch government has also taken strides toward holding Syria responsible to international law. They plan to enter negotiations with Syria, use a Dutch arbitration system, and if both these steps fail, take the case to international court. 
The U.S.-Syrian relationship continues to be tenuous, yet hopeful. On September 24, Deputy Secretary of State Stephen Biegun announced that the U.S. would provide over $720 million to Syria for humanitarian assistance. Sanctions under the Caesar Syria Civilian Protection Act had taken effect in June and on September 26, Syria's Deputy Prime Minister, Walid al-Moualem, stated, "The real purpose for the (Caesar) Act is to put pressure on Syrians, their livelihoods and their daily lives. It is an inhumane attempt to suffocate Syrians, just like George Floyd and others (who) were cruelly suffocated in the United States." 
Asia
Burma
The United Nations has denounced the ongoing village attacks that have killed many in  Rakhine State, as well as the overall atrocities committed and enabled by Burma's government and military. The UN urged leadership to comply with the International Criminal Court, the Independent Investigative Mechanism for Myanmar, and the International Court of Justice. Investigations into genocide and other human rights atrocities are ongoing, and the hope is that those in power can be held responsible and the injustices can end.
Youth in Burma have been at the forefront of resistance to these atrocities and continue to protest, focusing on attacks in Rakhine and Shan states as well as the internet blockade that has only recently been replaced with a slow 2G network. At least 20 students protesting the Burmese government's and military's human rights abuses were arrested earlier this month for failing to give a two day's notice before holding a protest and for acting in a way the government deemed as causing "fear and alarm." Following the arrests, the Burmese government was criticized by international human rights organizations for utilizing intimidation to suppress anyone who speaks out against atrocities.
With a surge in COVID-19 cases, ongoing conflict, and the exclusion of ethnic minorities from running for public office, many fear for the integrity of the upcoming national elections in November. Each factor contributes to the suppression of those already vulnerable to atrocities and further cuts civilians off from participating in the electoral process.
Kashmir
The tension amongst locals and government forces have been escalating in Kashmir, specifically in the main city of Srinagar. Rebel groups have emerged against the security forces, attempting to cease the growing violence within the region. On September 17, three members of the rebel forces were caught in a shootout with government forces that ended with the rebel fighters and a woman deceased. These deaths led to an uproar amongst the locals in Kashmir; protests have been frequent in many neighborhoods in an attempt to resist the security forces, where protesters threw rocks at the police forces who were firing back with tear-gas and other forms of riot control. Due to the constant attacks, bloodshed has been increasing between the rebels and the security forces. On September 25, lawyer-activist Babar Qadir, who resided in Srinagar and was outspoken about Kashmir's right to self-determination, was shot and killed by gunmen who came over to his house disguising themselves as clients. However, this incident has not stopped protestors from being vocal against the security forces.
The ongoing human rights abuses in Kashmir have become dire enough to involve the UN. Michelle Bachelet, the UN High Commissioner of Human Rights, held a meeting with the Organization of Islamic Cooperation (OIC) in Geneva to discuss the issues occurring in  Kashmir. It was later announced that the Prime Minister of Pakistan, Imran Khan, will address the UN General Assembly on September 25th to make several demands of India, including the restoration of the internet in Kashmir, the release of all prisoners, and the allowance of human rights investigators to observe on-the-ground in Kashmir.
East Turkistan (Xinjiang, China)
On September 14, the United States announced that they will put an export ban on items from East Turkistan, including cotton, computer parts, clothing, and hair products. The ban is meant to target four companies and one manufacturing site due to their human rights violations against the Uyghurs after accounts of forced labor have come forth. Mark A. Morgan, the acting commissioner of the U.S. Customers and Border Protection agency, said, "[These orders] send a clear message to the international community that we will not tolerate the illicit, inhumane, and exploitative practices of forced labor in U.S. supply chains." However, one of China's foreign ministry's spokespeople, Wang Wenbin, stated that the allegations of forced labor were invented by Western countries. China is still supporting the claim that the internment sites are necessary to combat terrorist threats and provide education, job training, and other utilities. U.S. Officials are still considering a larger regional ban. 
Central Africa
Central African Republic
On September 23, the Parliament of the Central African Republic extended the time period for people to register as voters. The decision was met with significant criticism from the opposition party, who suggested that disruptions to the voter registration process necessitated a full delay of the election. However, the extended registration period was meant to reach citizens who have not yet been able to register as a result of violence, displacement, and other structural problems. CAR's elections are particularly important because they will be the first since the signing of a peace deal in February 2019. As of now, the election is still scheduled for December 27, and the deadline for voter registration has been extended one month until October 27.
Cameroon
Assaults committed by Boko Haram terrorists forced thousands of residents of Northern Cameroon to leave their homes and relocate to UN camps, one of which was attacked on September 4, resulting in seven deaths and 14 injured. On September 18, multiple security units were positioned at major intersections in Yaounde, Cameroon's capital, in anticipation of a planned demonstration organized by the Cameroon Resistance Movement (CRM). Here, the security units forcibly conducted searches of vehicles. Just days before the protests organized by the opposition CRM party were meant to be carried out, the Cameroonian health minister banned "all protests," using coronavirus and social distancing as an excuse. Human Rights Watch has expressed their disapproval of this decision, stating that the Cameroonian government utilized the pandemic as poor justification to "quell the right to assemble." A heavy police and security presence was reported to be positioning themselves outside of the CRM party's headquarters and fired tear gas at protestors. According to the first vice president of the CRM party, Barrister Christopher Ndong, "Peaceful protestors have been shot at, arrested, brutalized, and tear-gassed." The party attests that 593 people were arrested during the opposition protests, including four journalists. One protestor was shot and killed by Cameroon police in the country's largest city, Doula. Maurice Kamto, leader of the CRM opposition party, has been unable to leave his home as a result of his involvement and planning of the opposition protests on September 22. Despite police cars being stationed outside of his home, Mr. Kamto says the protests will continue to occur until the current Cameroonian president, Paul Biya, resigns or is forced to step down after 38 years in office. 
On September 24, following the opposition protests in several cities across Cameroon, the CRM opposition party agreed to a debate against President Paul Biya's party, the Cameroon People's Democratic Movement. The opposition is calling for a resolution of the long-established Anglophone crisis and changes to the electoral code. 
Democratic Republic of Congo
Violence in the Ituri province of the Democratic Republic of Congo has persisted for a long time, but new efforts for peace are giving a glimmer of hope. A peace envoy established by President Tsishekedi has been negotiating with the Cooperation for the Development of Congo (CODECO), a political and military group blamed for hundreds of civilian deaths. Since the arrival of the envoy, violence in the region has reportedly decreased.
Former rebels who were released from prison in January were sent to help the peace envoy on September 23. Some progress has been reported, but a peace deal would likely require members of the CODECO to be reintegrated into the military and community. The UN representative in the DRC has cautioned against this, stating that those guilty of war crimes will likely need to be prosecuted to provide justice to the victims of those crimes. The negotiations between the President's peace envoy and the CODECO are still ongoing, however, and it remains to be seen what the details of the settlement will actually look like.
Refugees
The number of refugees to be admitted to the United States through the Department of State's refugee resettlement program is typically set before the new fiscal year begins on October 1st.  A bipartisan letter signed by 540 elected officials from all 50 states was sent to President Trump on September 17th, expressing their support for resettlement in their communities. However, it is likely that the U.S. will not have a resettlement quota for FY 2021 before this date as President Trump has yet to consult with Congress to set a presidential determination as required by law. This could result in the freeze of all U.S. refugee resettlement until a quota is set.
This freeze on resettlement would result in a further limitation of options for refugees to leave camps where cases of COVID-19 are expected to increase throughout winter months. Refugee camps have also seen an increase in cholera and malaria cases due to disruptions in the diagnosis and treatment of these diseases caused by COVID-19. Disruptions caused by COVID-19 have also resulted in limited access to education for refugee children, a topic that was addressed during a recent video broadcast in connection with the UN General Assembly.
Failures in systems to protect and support refugees have been highlighted throughout the past month. A recent report released by Amnesty International revealed that over 10,000 refugees in Libya are trapped in a cycle of violence and abuse from which there are few paths for escape.  In Greece, violations of European asylum law continue to be exposed and two groups, Oxfam and WeMove Europe, recently asked the European Commission to launch infringement proceedings against Greece to investigate these violations. Additionally, a boat that rescued 125 refugees off of the Libyan coast and was denied asylum by France several weeks ago was allowed to dock in Italy. Plans are being made for the resettlement of all those onboard with 25 staying in Italy and the rest being resettled in other European countries. 
–
Alison Rogers is a senior University Scholar concentrating in journalism and international studies at Baylor University. She leads the STAND Sudan and South Sudan Action Committee. Alison contributed to the Sudan and South Sudan portions of this update. 
Sulphia Iqbal is a senior at South Brunswick High School and a member of the STAND Yemen and Burma Action Committees. Sulphia contributed to the Cameroon portion of this update.
Jenna Walmer is a graduate student at West Chester University of Pennsylvania working towards an M.A. in Holocaust and Genocide Studies and an M.A. in General Psychology. With STAND, she is the co-Education and co-Policy lead. Jenna contributed the Syria portion of this update. 
Grace Harris is a senior at Tampa Prep High School. She has been a member of her school's STAND chapter since her freshman year and currently serves as its president. With STAND, Grace is the co-Xinjiang and co-High School Outreach lead. Grace contributed to the Refugees portion of this update.
Saroona Khilji is a Psychology student at George Mason University and a member of STAND. Saroona contributed the Kashmir portion of this update.
Ananya Gera is a junior in high school, and STAND's Social Media Coordinator. Ananya contributed to the Xinjiang portion of this update.
Khadeeja Abd-Allah is STAND's State Advocacy Lead for Maryland. Khadeeja contributed to the Cameroon portion of this update. 
Mira Mehta is a student at Westfield High School and a co-lead of the Yemen Action Committee. Prior to this, she was the New Jersey State Advocacy Lead and served on the STAND Communications Task Force for two years. Mira contributed the Central African Republic and Democratic Republic of the Congo portions of this update.
Megan Rodgers is a senior honors student at the University of Arkansas studying International Studies, Political Science, and Spanish. She is one of STAND's co-student directors for the 2020-2021 academic year. Megan contributed to the refugees portion of this update.