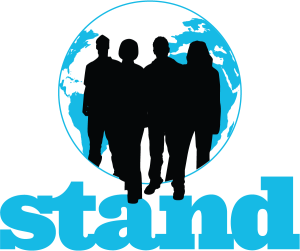 In lieu of the comprehensive Global Fragility Strategy (GFS) as required by law, the Administration submitted a report to Congress late Tuesday evening outlining the forthcoming GFS. Though the report includes important considerations for implementing the Global Fragility Act (GFA), it falls short of the requirements mandated by Section 504(c) of the Act. The report's shortcomings threaten to delay actual implementation of the GFA, despite a greater need for a more innovative foreign policy than ever as levels of global violence continue rising while COVID-19 exacerbates root causes of conflict.
STAND: the student-led movement to end mass atrocities, ran a virtual campaign this summer in support of robust GFA implementation, in partnership with Mercy Corps. We decided to focus on certain priorities for the Administration to include in the GFS, detailed in our Op-Ed Writing Guide, and based on extensive research by other organizations in the Global Fragility Act coalition. In the released report, the Administration noted four foci to be detailed in the strategy. However, when constructing the comprehensive GFS to meet their legal requirement, the Administration must be sure to:
Emphasize the inclusion of and support for local, youth-led peacebuilding organizations.

The GFA was created in order to address the roots of conflict, and Congress emphasized in the text that this would be possible through local leadership. In the GFS, the Administration must come up with a holistic plan that integrates and elevates local organizations at every step, from programmatic design to evaluation. Further, a comprehensive strategy should detail how any plan to identify, partner with, and include local organizations in diplomatic and political efforts will include and center youth-led groups.
Select priority countries or regions based on relevant data and potential for U.S. action.

This step is imperative for the GFA to be implemented. Without a list of priority regions and countries for GFA implementation, developing multiple 10-year strategies for each by the December 19, 2020 deadline may be delayed. Consistent with the indicators and data sources identified in Section 505 of the GFA and

data-driven approaches

developed by civil society leaders, priority regions and countries must be selected as soon as possible. By using data and evidence for impactful U.S. action, the GFA will be able to make the broadest impact on global levels of violence and fragility. 
Address long-term causes of fragility and violence while adapting short-term programming reform that will allow for flexibility.

The necessity for improved adaptability in both policy and programming was made clear in Section 510(a)(1) of the GFA. The Administration must explain how it intends to reform programs to be able to adapt to the changing dynamics characteristic of conflict-affected and fragile environments in order to address long-term causes. Among these should include implementation of more flexible procurement mechanisms (see Recommendation 11 of "

Getting from Here to There

" by Alliance for Peacebuilding and the One Earth Foundation).
Take a conflict-sensitive, multisectoral approach.

A

conflict sensitive

and multisectoral approach to crafting the 10-year context-specific strategies will be crucial for the GFA to fulfill its goal of addressing the underlying causes of violence. To this extent, the GFS should explain how conflict prevention and peacebuilding can be integrated at any stage of policy formulation and development programming. .
Detail interagency cooperation with an emphasis on learning.

None of the above points will be possible unless the GFS truly describes the whole-of-government approach for implementation of the GFA. Right now, bureaucracy hinders interagency cooperation and detracts from collaboration across sectors. The GFS must explain how various agencies and government leaders will work together and make decisions to further the diplomatic and programmatic efforts necessary to make the goals of the GFA possible.
Elements of these recommendations appear as "objectives" in the summary report; however, a concrete plan to address them remains to be formulated. With nearly 80 million people currently fleeing conflict and persecution amidst a pandemic exacerbating already rising levels of violence, the whole-of-government, preventive approach possible through the GFA is imperative to U.S. foreign policy. We urge the Administration to uphold their legal requirement and release a comprehensive strategy swiftly to ensure this historic piece of legislation can be properly implemented. 
---
STAND's Managing Committee is STAND's central decision-making body, and works to ensure that students have the resources to effectively organize their campuses and communities. Thank you to Megan Smith and members of the GFA summer campaign team for contributing to this statement.