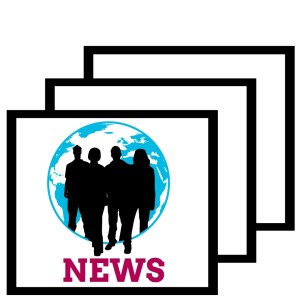 Sudan and South Sudan
Sudan
On July 25, an estimated 500 armed men stormed through Masteri village, killing over 60 people and displacing countless more. The UN Office for the Coordination of Humanitarian Affairs noted that this was the most recent attack of seven similar cases documented from July 19 to the 26th. On August 13, Sudan also saw renewed tribal violence in Port Sudan, where clashes between the Nuba and Beni Amer tribes left 32 people dead, 98 wounded, and 85 arrested. Following the violence, the Sudanese government sent additional security troops and imposed a curfew on the area in hopes to restore order. Tribal violence has been noted as one of the most significant challenges to gaining stability, and renewed efforts to bring peace to Sudan have worked to address this. Prime Minister Abdalla Hamdok, who is currently heading the transitional Sudanese government, is said to be meeting with a number of rebel groups on August 28 to plan and create a peace agreement. 
On August 22, Hamdok announced the country's decision to collaborate with the International Criminal Court (ICC) to bring in any individual accused of human rights violations and war crimes in Darfur, including former leader Omar al-Bashir. Al-Bashir, who was previously overthrown by a military coup in April 2019, has remained in prison in Khartoum and is wanted by the ICC for mass genocide in Sudan that has killed over 300,000 people since 2003. While Al-Bashir has escaped previous attempts to bring him to the ICC and the Hague Tribunal, Hamdok released a formal statement in an official televised address, stating that "the government is fully prepared to cooperate with the ICC to facilitate access to those accused of war crimes and crimes against humanity."
South Sudan
On August 11, at least 82 civilians were killed as a result of conflict between armed civilians and South Sudan's security forces. The conflict spread to a number of villages in northern Warrap state and involved the UN peacekeeping mission, which is currently facilitating reconciliation efforts with community and political leaders. The violence began after government attempts to disarm civilians as a means of reducing retaliatory attacks between ethnic groups, something extremely common between the Nuer, Dinka, and Murle ethnic groups. On August 16, the Murle ethnic group attacked a cathedral in Bor, causing 33 deaths and the desertion of a nearby village. Locals stated that these "revenge attacks" are not unusual. South Sudan has been plagued by violence since gaining independence in 2011, and despite government attempts to reach a peace deal, has still largely struggled to grapple with security challenges.   
Middle East
Yemen
On August 26th, Yemen's southern separatist groups decided to withdraw from the Riyadh peace deal, a huge step back in peace talks in the region. These talks started in the end of 2019 to devise a power-sharing deal between governments and the Southern Transitional Council. The continual conflict in Yemen may have an environmental impact, as a deteriorating oil tanker leaks oil with a prediction of reaching the Red Sea in September. Al Jazeera's report mentions that the combination of UN pressure to address the leaking tank coupled with international attention could bring the warring sides together to negotiate a peace deal.
As wars continue and the coronavirus ravages the globe, Yemen continues to approach a famine. In addition to these major issues, the United Nations is in the midst of a funding crisis, greatly impacting Yemeni children. The AP reports that these aid cuts will halt treatment for 250,000 children. These aid cuts also closed health facilities, reduced food aid, and cut allowances for health employees working on the pandemic. 
While writing this conflict update, reports came out that Houthi rebels fired a ballistic missile toward Najran, Saudi Arabia, but it was intercepted and destroyed prior to reaching its civilian targets.
Syria
Talks between Syria's government and opposition forces were carried out in Geneva to discuss reforms and redrafting a new Constitution beginning on August 24. Syria saw spikes in COVID-19 and totaled more than 2,000 cases as of August 18. Testing for the coronavirus has been inadequate due to limited personal protective equipment and medical shortages. Additionally, the United Nations Security Council has been hard-pressed to provide humanitarian aid as attacks by the Islamic State in Iraq and the Levant and Israel continue. Geir Pedersen, Special Envoy for the Secretary-General for Syria, noted that drafting a new constitution, holding UN supervised elections, and re-establishing Syria's sovereignty should be priorities of the international community. 
The U.S. has reported there are more than 2,000 IS insurgents across the Iraq and Syria border, with the eastern part of Syria, particularly Badia, experiencing high amounts of IS attacks. U.S.-backed troops remain in Badia and other regions of Syria to control IS attacks and gather intelligence on Iran militias. U.S. Special Envoy for Syria, James Jeffrey, went to Turkey on August 22 to commence discussions about the issues in Syria and met with Syrian opposition groups later that week. 
After the Beirut blast on August 4, Syrian refugees living in Lebanon were deeply affected. According to the Syrian Embassy, more than 43 Syrian refugees were killed during the incident. Reportedly, hospitals refused to treat Syrian refugees after the explosion. Since the start of the Syrian civil war in 2011, more than one million Syrian refugees have fled to neighboring countries, including Lebanon. Although they are far from the chaos in Syria, many refugees struggle to live in Lebanon and elsewhere due to lacking financial stability, inability to find jobs, and discrimination. 
On August 24, another explosion occurred in Damascus, Syria. The explosion was the result of a pipeline attack that led to a blackout all over the nation. There is speculation that the attack, aimed at three power stations, was a terrorist attack by IS. 
Asia
Burma
On August 2, the internet service in eight Rakhine and Chin townships was restored after months of government blackout— but only 2G has been made available. Thus, citizens remain largely unable to obtain public health information about the COVID-19 pandemic which exacerbates the risks of the disease in impoverished areas. Furthermore, rural areas have not been able to receive crucial news about the approaching elections.
Serious concerns have been raised about Burma's national elections, now less than three months away. The Union Election Commission (UEC) barred the People's Alliance for Credible Elections (PACE) from monitoring the November polls. The UEC's move has been assailed as a "hindrance to freedom of association and freedom of speech". Additionally, Human Rights Watch called for the UEC to amend rules relating to political parties' access to state-owned entertainment. As the rules stand, every broadcast must be pre-approved by the National League for Democracy under vague restrictions such as "[disturbing] the… peace and stability of the country," defaming the Tatmadaw, or "[harming] dignity and morality." These measures restrict almost all criticism of the government and impact citizens ability to make an informed vote. Moreover, just as in previous national elections, it seems that the Rohingya ethnic minority will not be given the right to vote at all. 
As part of the ongoing international investigation into Burma's "genocidal intent" during the military's 2017 crackdown on the Rohingya, Gambia requested that Facebook release military and police communications. The social media platform's lawyers are refusing, citing a U.S. privacy law and claiming that the request is too vague. Gambia's request did in fact specify seventeen officials, two military units, and dozens of pages and accounts of interest. Nicholas Koumijan, the head of a UN investigative body, said Facebook is withholding evidence of "serious international crimes" and critics therefore argue that Facebook is obstructing justice, failing to comply with "international tribunals attempting to hold perpetrators of genocide and mass atrocity crimes accountable." 
Kashmir
August 5th marked the one year point of the Indian government rescinding Jammu and Kashmir's autonomous status and the lockdown that followed, causing those in Kashmir to be completely cut off from the world. In the past year, Kashmiris have been arrested, tortured, and subjugated to deadly attacks, along with having their internet taken away. They have been the victims of multiple human rights violations. The day before, Indians troops traveled across Kashmir to inflict a curfew. Due to constant lockdowns and the COVID-19 pandemic, many industries have suffered from major economic losses. Tourism, agriculture, horticulture, transport, and small businesses are among the few aspects of the economy that have been hit the hardest. 
Also on August 5th, the UN had a virtual discussion about Kashmir at Pakistan's request. This is the third time in the past year that the UN has met to review the events happening in Kashmir at the hands of the Indian government. However, after this meeting, the UN did not send out an official statement or take any action. India's UN Ambassador, TS Tirumurti, stated, "In today's meeting of UN Security Council which was closed, informal, not recorded, and without any outcome, almost all countries underlined Jammu and Kashmir was a bilateral issue and did not deserve time and attention of [the] Council." 
In conjunction with India revoking Kashmir's autonomy last August, Kashmiris have also been without internet for the past year. The Internet was restored after 213 days, the longest internet shutdown in a democratic country. This month, Kashmiri authorities ordered for a restoration of 4G internet services. 
East Turkistan (Xinjiang, China)
Over the last month, the End Uyghur Forced Labor coalition circulated a call to action and over 190 clothing brands committed to end all sourcing from the Xinjiang region. This coalition is a combination of "civil society organizations and trade unions united to end state-sponsored forced labor and other egregious human rights abuses" in the Xinjiang region. The hope is to promote better research and oversight for international fashion brands. In the coalition's call to action, they cite the lack of reliable information that can be used to verify "that any workplace in the Uyghur Region is free of forced labor." Signatories of this call to action, including brands from 36 countries, are expected to disengage from relationships with elements of their supply chain that take part in the use of forced or coerced labor in the Xinjiang region within 365 days of signing. 
In addition, the U.S. Treasury Department announced a new round of sanctions on July 31 on a government entity and two senior officials in China "citing systemic human rights abuses." These sanctions are designed to prevent economic relationships between these entities and American companies and citizens. Secretary of State Mike Pompeo hopes that the sanctions, in addition to ongoing government action, will deter human rights abuses in the region. American retailers must research the origination of their supplies by September 30 to avoid supply chain disruption. At this time, it is unclear to what extent these sanctions will work to help end the human rights abuses in Xinjiang. 
Central Africa
Central African Republic
Although CAR celebrated 60 years of independence on August 13, the country is far from the political and economic security it previously expected. Currently, over 680,000 people are internally displaced from clashes between rebel groups. In an attempt to address the country's security issues, the European Union launched a Common Security and Defence Policy civilian advisory mission in CAR on August 8. In tandem with the UN's 13,000 troops in CAR, the EU hopes to support domestic security forces and improve local authorities' capacity to respond to security challenges.
On August 14, 33 people were arrested on suspicion of holding hostages in Northern Cameroon, a crisis that the Cameroonian military has attributed to a spike in crime on the country's shared border with the Central African Republic. Trafficking, customs fraud, and the demand for ransoms from CAR and Chad rebels have been on the rise since a kidnapping crisis began during the peak of CAR's civil conflict. COVID-19 has made Central Africans increasingly vulnerable to trafficking as well as starvation and malnutrition- according to the World Food Programme, the humanitarian assistance currently provided falls $83 million short of what would meet CAR's food needs until the end of 2020.
Cameroon
This month, about 300 Cameroonians have taken to the streets to protest the growing violence in the country's English-speaking regions. This protest was sparked by the gruesome killings of civilians that have taken place in the last few weeks. On August 11th, three separtist fighters beheaded a 35 year old woman in Muyuka. There have been 13 more reports of civilian killings in Cameroon's English-speaking Northwest and Southwest regions. While the killers are suspected to be Anglophone separatists, some separatists accused the Cameroonian government of disguising its soldiers as separatist fighters in order to commit these acts of violence. In response to these killings, the Cameroonian military arrested hundreds of people as they tried to find the killers. However, the mass arrests have been met with backlash as many innocent civilians are being arrested and tortured, despite having no connection to the civilian killings and the separatist groups. 
According to the Cameroonian government, over 130 former separatists fighters escaped their disarmament, demobilization and reintegration centers, which poses a threat to Cameroon's security and the safety of its civilians. In light of these escapes, many former fighters have taken to social media to urge runaway fighters to return to their centers. In their video messages to the escaped fighters, former fighters explain that the rumors on social media about the military torturing and killing former fighters for information are false and that the centers have improved in their functionality. 
Democratic Republic of Congo
On August 22, the Allied Democratic Forces (ADF) allegedly killed 13 people in the eastern Democratic Republic of Congo.The ADF is an armed group formed in 1986 in Uganda, and it has been blamed for increasing violence along the border with the DRC. In fact, it has been attributed with the deaths of nearly 800 civilians in the past 18 months. People have demanded action from local authorities, but there have not been any other updates so far.
In addition, in early August, Zimbabwe began mediating the border dispute between the DRC and Zambia. On August 17th, they decided upon a resolution to their issue. Leaders are hopeful that this will prevent future conflict between soldiers stationed near the border.
Refugees
Across the world, the ongoing COVID-19 pandemic has only worsened fragility, especially for already vulnerable populations of refugees. Refugee camps are overcrowded. Greece's Moria refugee camp, designed to host 3,000 people, now holds 13,000 refugees. While humanitarian NGOs have attempted to help, social distancing and practicing proper hygiene are both practically impossible due to the sheer number of people sharing limited resources. The Greek government is also violating international law by expelling refugees, denying the right to seek asylum, and sending them to other countries on unstable boats
Rohingya refugees in Bangladesh now experience better access to information via the internet after the Bangladesh government overturned the restrictions.  Internet access affords refugees the ability to learn about COVID-19 trends and reconnect with family and friends. 
–
Shreya Satagopan is a sophomore at The George Washington University studying political science and criminal justice. She is a member of the STAND Yemen and Sudan Action Committees and is a State Advocacy Lead. Shreya contributed to the Central Africal Republic and Sudan/South Sudan portion of this update. 
Jenna Walmer is a graduate student at West Chester University of Pennsylvania working towards an M.A. in Holocaust and Genocide Studies and an M.A. in General Psychology. With STAND, she is the co-education and co-policy lead. Jenna contributed the Yemen portion of this update. 
Saroona Khilji is a senior at George Mason University studying Forensic Psychology. She is a member of STAND. Saroona contributed the Syria portion of this update.
Ellie Wong is a senior at Palo Alto High School who looks to pursue International Studies or History in college, with a specific focus in the Asia region. Apart from being a member of STAND's Buma Action Committee, she has published research about war crimes in North Korea during the Korean War and in the Pacific Theater of WWII. Ellie contributed the Burma portion of this update.
Audrey Firrone is a junior at the University of Memphis where she studies creative mass media, political science and French. She is a member of the STAND Xinjiang Action Committee. Audrey contributed the East Turkistan portion of this update.
Sulphia Iqbal is a senior at South Brunswick High School and a member of the STAND Yemen and Burma Action Committees. Sulphia contributed to the Cameroon portion of this update.
Mira Mehta is a student at Westfield High School and a co-lead of the Yemen Action Committee. Prior to this, she was the New Jersey State Advocacy Lead and served on the STAND Communications Task Force for two years. Mira contributed to the Democratic Republic of the Congo portion of this update.
Grace Harris is a senior at Tampa Prep High School. She has been a member of her school's STAND chapter since her freshman year and currently serves as its president. With STAND, Grace is the co-Xinjiang and co-High School Outreach lead. Grace contributed to the Refugees portion of this update.