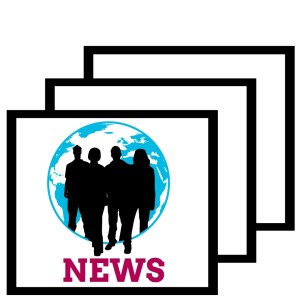 Sudan and South Sudan
Sudan
Sudan's transition faced several challenges this month. An attempted mutiny by members of the intelligence forces raised questions about the role of the military in the new government. Meanwhile, violence in Darfur escalated, displacing an estimated 40,000 and killing over 50. The continued presence of militia groups – including the military-affiliated Rapid Support Forces (RSF) – in the conflict region has made securing peace difficult even with the ongoing Juba peace talks between the government and the rebels. Darfuris say that they are not feeling the effects of the revolution and that they do not trust local governing bodies to prevent the violence. The Sudanese government has responded by promising to create processes to ensure justice and accountability in Darfur.
The transitional government issued a budget this month that would result in a deficit of 1.62 billion USD. Rebuilding Sudan's infrastructure has been a major priority for the new government, along with securing removal from the United States State Sponsors of Terrorism list. Sudan's inclusion on the list has prevented their access to financial resources. Last month, meetings between the U.S. State Department and Sudan suggested a mutual commitment to this outcome. It seemed as though both sides were ready to begin the six-month process of evaluating Sudan's progress that would ultimately lead to normalization. However, the recent decision to add Sudan to the 2020 version of the infamous travel ban suggests continued reluctance from the U.S. The previous ban has been challenged and upheld in the U.S. Supreme Court. 
South Sudan 
Though certain security provisions and other issues remain, President Salva Kiir and Riek Machar, leader of the Sudanese People's Liberation Movement in Opposition (SPLM-IO), have expressed full intention to meet the quickly approaching February deadline to form a coalition government. Some tokens of "goodwill," such as President Kiir pardoning prisoners – such as a prominent economist charged with treason – have been given in hopes of signaling the peace process is on track. While there are still outstanding issues, such as the number of states, international pressure is still pushing the leaders in South Sudan to reach the deadline. In an effort to push for the unity government, the U.S. Senate agreed to a resolution supporting peace and dialogue in South Sudan, while the Treasury Department imposed new sanctions on South Sudan's First Vice President, Teben Dang Gai, for alleged killings of an opposition leader and human rights lawyer.
Approaching the deadline, a ceasefire was reached on January 15 by the government and opposition forces in Rome. Despite the ceasefire, attacks have still occurred, especially around the disputed territory of Abyei along the Sudan-South Sudan border. On January 22, almost 30 people were killed in their homes. The violence broke out amongst peacebuilding efforts, which has caused concern amongst UN security forces. 
Great Lakes of Africa
Democratic Republic of the Congo (DRC)
The UN Joint Human Rights Office (UNJHRO) released a report in January about the ethnic tensions between the Hema and Lendu groups in DRC. The report mentioned that 142 people have been subjected to sexual violence, in the territories of Drug and Mahagi from December 2017 to September 2019. It also documented multiple cases of women being raped and children being killed. One of the stories described a Hema man's efforts to prevent his wife from being raped by armed assailants. He also witnessed the beheading of his 8-year old son. The report mentioned that the "barbarity of these actions" reflects the desire of "attackers to inflict lasting trauma." These acts of violence may amount to crimes against humanity. 
Due to recent ethnic-based fighting, hundreds of Congolese people have fled their homes. Gerald Menya, the commissioner for refugees in Uganda, said that over 60,000 arrived in Uganda from DRC over the past year alone. However, there are few resources available in Uganda, a country that has 1.3 million refugees, most of whom fled from the neighboring country, South Sudan. Additionally, Lendu armed groups have targeted and destroyed many of the villages where the Hema people were taking refuge. 
Middle East
Yemen
Dengue fever has become a problem in Yemen. In Hodeidah, there are trash-strewn pools that attract mosquitoes carrying the fever. Hodeidah has the most cases of Dengue fever in the country and is difficult to access because it is on the frontlines of the war. Yemen's health and sanitation systems are practically obsolete, making the poverty-ridden population vulnerable to disease. There is no specific treatment and no widely available vaccine has been constructed as of yet. 
On January 21, the Saudi-led military coalition fighting in Yemen stepped up its bombing campaign. It launched airstrikes in Nehlm, the Houthi-held capital, killing at least 35 people. Throughout the day, both sides fired rockets and pounded the area with gun weaponry, wounding and killing dozens. Abdu Abdullah Magli, a spokesman for the Yemeni Armed Forces, stated the militia made progress on the ground, taking control of several strategic roads and Houthi sites. The Houthis reinforced their outposts and deployed new troops to the front. The wave of bombings comes in retaliation for a Houthi missile attack on a mosque in Marib that killed at least 116 Yemeni government troops over the weekend
On January 22, the Commander of Joint Operations at the Yemeni Ministry of Defence, Major General Sagheer Bin Aziz, called on the armed forces to advance towards the capital, Sanaa, to recapture it from the Houthis who had taken control in 2014. This comes after numerous failed attempts by the coalition to regain control over the region. The Yemeni armed forces supported by the Saudi-led coalition have been fighting the Houthis in the district of Nehm. 
Syria
A ceasefire deal within the Idlib province of Syria was introduced by Russia and Turkey on January 9, but was already broken by January 15 with overnight airstrikes on the towns of Khan al-Subl, al-Hartamyeh, and Maasaran. No deaths were reported as a result of those attacks, but several were killed soon before the ceasefire officially began.
Since then, more airstrikes have occurred in the northwestern regions of Aleppo and Idlib, killing at least 21 on January 16 in a strike on a marketplace, and at least 40 on January 21 through multiple rural town attacks. In the past week, military escalation has resulted in the deaths and injuries of around 259 civilians and 220 Syrian, Russian, and rebel militia troops due to nearly 3,900 air and ground strikes. Despite the many attacks on civilian areas that have killed people, destroyed towns, and knocked down schools and hospitals, the Syrian and Russian governments deny their roles in the bombing of civilians, instead blaming them solely on Iranian-backed militant groups.
Currently, around 350,000 Syrians, mainly women and children, have fled rebel-controlled Idlib and sought shelter near the Turkish border. These displaced people have joined the almost 400,000 others who escaped from earlier conflict. For those still in Idlib, the humanitarian crisis has only worsened as recent Russian attacks near densely-populated areas have left nearly three million people trapped.
Iraq
Protests in Iraq, sometimes called the Tishreen Revolution or the Iraqi Intifada, have come to not only demand an overhaul of Iraqi politics, but also to resist American presence in the region. The recent American drone strike which killed Iranian leader Qassem Soleimani took place on Iraqi soil, and Iran's retaliation consisted of missile strikes against an American military base in Iraq. Any future conflict, though unlikely at the moment, could take place, at least in part, in Iraq because of the military bases there, and neither the U.S. nor Iran want fighting on their own soil.
On January 24, prominent Shia leaders, in concert with Iranian-linked leaders, called for a million-man march. 200,000 protesters showed up to protest American influence with chants like "Death to the U.S." The United States has had troops in the country since its 2003 invasion, with 5,000 currently there to fight ISIS. In a nonbinding vote, the Iraqi Parliament decided along (religious) party lines to remove American troops.
At the same time, Iraqi protesters continue to demand systemic change, with many still opposed to Iranian influence in the country. Before the "Million Man March," leaders of the original protests increased their protests to bring attention back to their movement. They rallied more people, began burning tires, and started to cut roads. The Iraqi government responded with violent force, injuring twelve protesters. Over 500 have been injured since the protests began in October.
Southeast Asia
Burma
Following the beginning of the International Court of Justice trial last month, the UN General Assembly passed a resolution to officially condemn the human rights atrocities committed by the Burmese government against the nation's ethnic minorities in the Kachin, Rakhine, and Shan states. The resolution does not compel action by the Burmese government, but does reflect public opinion and pressures other nations to formally acknowledge the injustices being carried out in Burma. In response, Burma's ambassador to the UN criticized the resolution, calling it a "double standard" and warning that it would only "sow seeds of distrust." 
The ICJ remains in deliberation and has yet to release the verdict of the case filed by the Gambia last fall against Burma. However, the ICJ issued a provisional decision ordering that the state must protect any Rohingya remaining within the country's borders, marking the first step towards holding the regime accountable for atrocities against the Rohingya. It is estimated that this case will take somewhere between three to five years to be completed. Just a few days before the ICJ released their ruling, a commission created by the Burmese government concluded that they found no evidence of genocide during the 2017 crackdown in Rahkine state. Without releasing the full report nor mentioning the Rohingya by name, the Independent Commission of Enquiry (ICOE) has been questioned on its methodology, autonomy, impartiality, and thus credibility since its launch. Despite the concern, Burma has been able to use the report as a basis to dispute the initial ICJ ruling. 
Rohingya refugees continue to be stateless indefinitely, unable to seek citizenship in Jammu and Kashmir due to India's new Citizenship (Amendment) Act (CAA). This controversial law grants Indian citizenship on the basis of religion; Muslim minorities including the Rohingya are therefore left out. "Sizeable populations" of Rohingya refugees currently residing in Kashmir and Jammu will soon face deportation, according to Jitendra Singh, the Union Minister of India. These refugees will likely be sent to Bangladesh's mass refugee camps, where children receive no education and adults are barred from finding work. 
Emerging Conflicts
New Blog Series!
Stay tuned! Over the next few months, STAND will be publishing a weekly blog series on different emerging conflicts around the world in order to take a closer look into these issues. If there is a specific topic about which you are passionate, feel free to email Education Co-Leads aedwards@standnow.org and msmith@standnow.org to express your interest in contributing to the series.
–
Alison Rogers is a junior International Studies and Journalism student at Baylor University, and the STAND State Advocacy Lead for Texas. She is also an Enough Project Student Upstander. Alison contributed the Sudan portion of this update.
Megan Smith is a senior at the University of Southern California, a member of STAND's Managing Committee, and an intern at the USC Shoah Foundation. Previously, she has served on the Policy Task Force of STAND France during her junior year and as California State Advocacy Lead during her sophomore year. Outside of STAND, she has interned at Dexis Consulting Group (Washington, DC), DigDeep Water (Los Angeles), and HAMAP-Humanitaire (Paris). Megan contributed the South Sudan portion of this update.
Aisha Saleem is a sophomore at Barnard College, and a member of STAND's Managing Committee. Previously, Aisha was a task force member where she contributed to monthly blogs and op-eds about genocide-related issues around the world. She is also interested in current issues in education and enjoys doing neuroscience research. Aisha contributed to the Yemen portion of this update.
Grace Harris is a junior at Tampa Preparatory School in Florida, where she serves as president of her STAND chapter. She also is a member of STAND's Sudan, Yemen, Indigenous Peoples, DRC, and Burma Action Committees, and is STAND's State Advocacy Lead for Florida. Grace contributed the Syria portion of this update.
Brandon Alonzo is a student at Baruch College in New York City. He serves in the STAND Yemen Action Committee. Brandon contributed to the Yemen portion of this update. 
Mira Mehta is a junior at Westfield High School and serves as the New Jersey State Advocacy Lead.  Prior to this, she served on the STAND Communications Task Force for two years. Mira contributed the Iraq portion of this update.
Ellie Wong is a junior at Palo Alto High School and a member of STAND's Burma Action Committee. She also participates in Lincoln-Douglas debate, writes about East Asian affairs for her school's foreign policy magazine, and serves in her church youth group. Ellie hopes to pursue international relations or history in college, and will continue to do all she can to learn about genocide-related issues. Ellie contributed the Burma portion of this update.