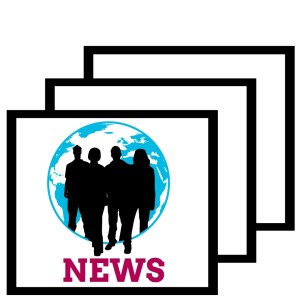 Sudan and South Sudan
Sudan
Throughout the creation of Sudan's new civilian government, emphasis has been placed on female inclusion. Of the 18-member cabinet, four are women. Women were leaders in the protest movement which toppled former president Omar al-Bashir and led to the establishment of the transitional government. Establishing new, less restrictive roles for women in the society will be an important part of Sudan's transition. 
New Prime Minister Abdalla Hamdok said that "the top priority of the transitional government is to end the war and build sustainable peace." Sudanese leaders traveled to Juba earlier this month to meet with rebel leaders from Sudan's conflict regions of Darfur, South Kordofan, and Blue Nile, and to build a better relationship with South Sudan.
Sudan's government also expressed the desire to end Sudanese involvement in the Saudi-led war in Yemen. Thousands of Sudanese troops are estimated to be in Yemen, and Saudi Arabia is accused of recruiting child soldiers and mercenaries from Sudan. These goals remain uncertain due to the continued involvement of military leaders, such as Rapid Security Forces leader Mohamed "Hemeti" Dagalo, who have been implicated in violence against protesters and in Darfur.
The trial of former Sudanese President Omar al-Bashir continues. Al-Bashir was charged with illicit financial activities, including taking at least 90 million in cash from Saudi Arabia. As evidence, piles of euros and Sudanese pounds were shown at his trial on September 20. Al-Bashir admitted himself last month that he received $25 million from Saudi crown prince Mohammed bin Salman. However, Saudi Arabia has not responded to this accusation, and the BBC reports that they also provided financial support to military leaders within the transitional government. If convicted, al-Bashir will serve a prison sentence of about ten years. 
The charges do not address war crimes or human rights violations, an omission which was a factor in protests last week. It is widely perceived as a "sham trial," as protestors are also concerned that the court system is stacked in al-Bashir's favor. The government response did little to alleviate these concerns, as protestors were met with police opposition and tear gas. Protestors are demanding accountability measures and justice for the June 3rd  killing of nearly 130 people. Those responsible include members of the transitional military government. In response, the new Sudanese Prime Minister and civilian leader Abdalla Hamdok announced late on the evening of Saturday September 20 that there will be a new independent probe into the violent response to the June 3 protests, and may seek outside support of the African Union.
South Sudan
A recent investigation has found that a South Sudanese oil company financed military groups accused of committing human rights atrocities during the civil war in South Sudan. Accountability has yet to come for this corrupt funding, but this has drawn public attention to the situation. 
This news comes amid a continuing ceasefire and fragile peace talks. On September 11, South Sudan President Salva Kiir and opposition leader Riek Machar met in Juba to renew a commitment to creating a transitional power-sharing government in South Sudan. The November 12 deadline for this interim government leaves just under two months for South Sudan to organize a peaceful transition. 
Since the ceasefire between South Sudanese and Sudanese officials and a representative of an armed group alliance was extended in July, more internally displaced persons are willing to return home. However, the peace remains fragile with many still in need of humanitarian aid. An estimated 6.35 million people, 54% of South Sudan's population, face food insecurity, with 1.7 million of them in a more severe category of hunger. Although access to aid is increasing, these people still remain in dire need. 
Great Lakes of Africa
Democratic Republic of the Congo (DRC)
President Felix Tshisekedi's government has made many important actions throughout the past month, with the most notable being the announcement of the new government's cabinet at the end of August. The appointments heavily favor former president Kabila's party, the FCC, with forty two of the sixty five members of the cabinet coming from that coalition. Another milestone for the new government came with Tshisekedi's first visit to continental Europe when the president visited Belgium in mid September and was met with protests for crowds who claimed that he was a "usurper" and "national shame" among other titles. 
The Congolese diaspora in the U.S. has also voiced opinions about their home country's politics, with protests in Arizona bringing attention to disagreements between the Congolese about who should be held responsible for bringing peace to the Congo, and what the U.S. government's role in promoting that peace should be. The new government also faces opposition within the Congo, as a longtime opposition party leader Moise Katumbi returned to the Congo after three years of exile. Another prominent figure from the Congo's past also made headlines this month as former health minister Oly Ilunga, who resigned from his position in July, was detained and accused of mismanaging $4.3 million of public funds which had been allocated to combating the Ebola outbreak. 
Throughout the past month, the international community has expressed growing concerns over the Ebola outbreak, highlighted by a three-day visit of UN chief and senior officials and a U.S. delegation. Meanwhile, the disease has continued to spread with an average of eighty-one new cases being confirmed weekly.Widespread violence continues to delay the treatment of patients, however, the armed non-State actor APCLS signed the Geneva Call's Deed of Commitment on protecting health conflict in armed conflict in mid-August, resulting in increased access to treatment within violence affected and APCLS controlled areas. Increased security and peace has also led to the return of about 8,500 refugees to the Kasai region. 
Other important events in Congolese news this month include a boat accident earlier this week which left thirty six individuals missing and feared to be drowned, the derailment of a train that caused at least 50 casualties, and the killing of FDLR (Rwandan rebel group) leader Sylvestre Mudacumura by Congolese troops in eastern Congo. Mudacumura was wanted by the International Criminal Court for war crimes and crimes against humanity committed against civilians in the Congo where the rebel group has operated since the end of the 1994 Genocide against the Tutsi in Rwanda. In more encouraging news, Congolese human rights activist Evariste Mfaume was named the regional winner for Africa for the UNHCR Nansen Refugee Award for his work advocating for the rights of refugees and displaced peoples.
Middle East
Yemen
In the early hours of September 14, 2019, there was a drone strike attack on Saudi Arabia's oil fields. The Houthi rebels, who have been fighting the Saudi-led coalition in Yemen, have claimed responsibility for the attack. This comes weeks after the coalition stated that a joint committee was being formed in collaboration with the United Arab Emirates to stabilize a ceasefire in the Yemeni provinces of Shabwa and Abyan. The stated goal of the ceasefire is to achieve disengagement and redeployment of troops as part of the coalition military efforts. Despite Saudi Arabia calling for a summit to discuss ending the standoff, Hadi's government states that they will not participate in the ceasefire until the separatists give up control of the various sites they seized. 
Obstacles to aid delivery in Yemen have worsened. United Nations Humanitarian Affairs Chief informed the council that operating conditions for delivery of humanitarian aid have "never been worse." During June and July, aid agencies reported 300 incidents which have hindered the delivery of aid to 4.9 million people. This includes obstacles to beneficiary registration, attempts to divert aid, and efforts to control selection of implementing partners. Humanitarian workers have even been detained at checkpoints in some situations and in several cases capriciously arrested. Staff also face intimidation and harassment at Sana'a airport. 
Syria
After two years of negotiations, a 150-person Syrian constitutional committee made up of government, civil society, and opposition leaders was announced by the United Nations on the morning of September 23. The committee, first proposed in 2018 at peace talks hosted by Russia, will be completely "Syrian-organized and Syrian-led," according to UN Secretary General António Guterres. Facilitated by the UN in Geneva, the formation of this committee is seen as pivotal in finding a sustainable political solution to the now eight-year conflict.    
The Russian-led bombing campaign of the rebel-held Idlib province continues into its fifth month. Idlib, being one of the last rebel strongholds in Syria, is home to three million people, around half of whom are internally displaced from other areas in the country captured by Syrian government forces. In the creation of a UNSC resolution calling for a ceasefire in the country, the UN released reports that two-thirds of those living in the province currently are women or children. The resolution, described by its supporters as "purely humanitarian" aimed to put an end to the bombing campaign which has indiscriminately targeted civilians through the bombing of health centers, schools, and large public spaces. The resolution was vetoed by Russia and China marking their thirteenth and seventh vetoes of resolutions on the Syrian conflict, respectively.
The Turkish government has promised to move forward with their plan to create a 'safe zone' with or without the support and aid of the U.S. – the original partner in the plan. President Erdogan has stated that the safe zone will exist near Turkish-Syrian border where between two and three million Syrian refugees could be resettled. 
Southeast Asia
Burma
The Independent International Fact-Finding Mission on Myanmar, established by the United Nations in March 2017, released their conclusions on September 16. The panel of investigators found that "the 600,000 Rohingya remaining inside Myanmar face systematic persecution and live under the threat of genocide." This threat of genocide is greater than ever. Along with the Rohingya, the report highlights the abuse suffered by many of the other ethnic groups living in Burma, who have faced routine persecution for decades. 
Since the conclusion of the fact-finding mission, the investigators transferred their findings to the Independent Investigative Mechanism for Myanmar, newly created by the UN. The purpose of the Mechanism is to build off of the almost two years of information in order to hold perpetrators of atrocities and war crimes accountable. The report also names hundred of culpable actors in the genocide and persecution and looks towards the international community to work towards prosecution and justice in these cases. Among those investigated could be Myanmar's current civilian leader and Nobel laureate Aung San Suu Kyi.  
Rohingya who have managed to flee Burma still face many obstacles. In Bangladesh, where the majority of Rohingya have settled in overcrowded refugee camps, the government is now restricting communication with the outside world. They have banned the selling of SIM cards to refugees in the camps, for "security reasons" in what media outlets are calling a communication blackout. Rohingya refugees are also facing issues in the United States. The U.S. has opened its doors to some Rohingya children fleeing from conflict, but it is increasingly likely that these children will not be able to reunite with their families, as the Trump administration curbs immigration this year.
Emerging Crises
Venezuela
The UNHCR shared at the end of August that there is "no end in sight" to the largest recorded migrant crisis in the Americas. Last month, rising xenophobia in important neighboring countries highlighted the strain put on host countries by the Venezuelan migrant crisis. Now, countries like Peru, Chile, and most recently Ecuador have imposed firm restrictions on Venezuelan migration, leaving hundreds stranded.. Colombia maintains an open-door policy even as the two countries accuse each other of harboring terrorists and after Venezuela carried out large-scale military "anti-invasion" drills at their border. Colombia, having taken in the largest portion of the refugees, will now receive some assistance from the EU. Despite being as large as the Syrian migration crisis, Venezuelan migrants receive 1.5% of the support from international donors. Hyperinflation and human rights abuses, among other factors, are among the drivers behind the mass migrant exodus. Since the end of 2015, over 4.3 million refugees and migrants have fled Venezuela. 
At the beginning of September, the UN human rights chief Michelle Bachelet told the UN Human Rights Council that a "pattern of torture," including extrajudicial killings and sexual violence among other abuses, seems to be continuing in Venezuela. Bachelet also mentioned that U.S. sanctions, which are aimed to pressure Maduro to step down, exacerbate the already collapsed economy. Despite exceptions for humanitarian assistance, the sanctions have other effects, like a decrease in oil production and lower public revenue, that are beyond the scope of aid. Even so, more allies of the U.S. throughout Latin America are now considering multilateral sanctions. 
On September 16, Venezuela's opposition confirmed that six weeks after Maduro's government discontinued participation, the Norway-mediated dialogue had ended. Though the talks have been discontinued, representatives of both the Venezuelan government and the opposition confirmed that there is a working agenda on some issues. There has been an agreement reached on some issues. The opposition-controlled National Assembly, which Maduro called illegal and overrode through the creation of the parallel National Constituent Assembly, would meet again for the first time since 2017; however, the National Constituent Assembly would, according to the draft agreement, remain. With no current open talks and parallel legislative institutions, the deep political crisis, during which economic and migration catastrophes have dramatically escalated, continues. 
Mali
After falling to armed groups in 2012, Northern Mali has seen sporadic violence targeted towards both the military and civilians. On September 4, at least 14 people were killed in an explosion on a passenger bus carrying 60 people. Although condemned by various organizations, attacks have been common and continue to increase tensions between the rival Fulani and Dogon communities who have engaged in tit-for-tat violence since the beginning of 2019. The Songhoy communities and the Arabs in Timbuktu are two groups that also have long-standing tensions within the region, where a confrontation on September 19 left two children killed and several others injured. 
The United Nations has started to take a closer look at domestic issues in Mali after stating on August 29 that it would be extending its sanctions in the country to those who delay the implementation of a 2015 peace agreement. The resolution was unanimously passed by the Security Council and aims to improve stabilization in the region and remove barriers to compromise. The Economic Community of Western African States (ECOWAS) also recently convened on September 14, citing the rise of Islamic extremism and a need for "greater mobilization." Mali, alongside other member nations of ECOWAS, is working towards improved coordination of troops and tapping into developed nations' military equipment to effectively combat attacks within the Sahel region. 
–
Alison Rogers is a junior International Studies and Journalism student at Baylor University, and the STAND State Advocacy Lead for Texas. She is also an Enough Project Student Upstander. Alison contributed to the Sudan portion of this update.
Grace Harris is a junior at Tampa Preparatory School in Florida, where she serves as president of her STAND chapter. She also is a member of STAND's Sudan, Yemen, Indigenous Peoples, DRC, and Burma Action Committees, and is STAND's State Advocacy Lead for Florida. Grace contributed to the South Sudan portion of this update.
Megan Rodgers is a junior International Studies, Political Science, and Spanish major at the University of Arkansas and serves as the Democratice Republic of the Congo Action Committee Lead. She became interested in the Democratic Republic of the Congo during her time studying abroad in Kigali, Rwanda during spring 2019 and through relationships with refugees in her community who are from the Congo. Megan R. contributed the DRC portion of this update.
Brandon Alonzo is a student at Baruch College in New York City. He serves in the STAND Yemen Action Committee. Brandon contributed to the Yemen portion of this update. 
Abby Edwards is a junior in the Dual BA program between Columbia University and Sciences Po Paris and serves on the STAND USA Managing Committee. Prior to this, Abby served on the Managing Committee of STAND France and worked as an intern for the Buchenwald Memorial, the Journal of European and American Intelligence Studies, and conducted research for the US Department of State – Office of the Historian. This summer, Abby conducted research on memorialization and reconciliation in Cambodia as a Junior Research Fellow with the Center for Khmer Studies. Abby contributed the Syria portion of this update.
Maya Ungar is a senior at the University of Arkansas, and a member of STAND's Burma Action Committee. Previously, she was STAND's Southeast Asia Education coordinator. Outside of STAND, Maya has interned at the State Department, Peace Corps, and a nonprofit focused on Middle East peacebuilding. Maya contributed to the Burma portion of this update. 
Megan Smith is a senior at the University of Southern California and a member of STAND's Managing Committee. Previously, she has served on the Policy Task Force of STAND France during her junior year and as California State Advocacy Lead during her sophomore year. Outside of STAND, she has interned at Dexis Consulting Group (Washington, DC), DigDeep Water (Los Angeles), and HAMAP-Humanitaire (Paris). Megan contributed to the Venezuela and Syria portions of this update.
Caroline Mendoza is a STAND Managing Committee member and an incoming senior at Cerritos High School in California. She and served as STAND's 2018-2019 West Region Field Organizer, and on STAND's Burma and Yemen Action Committees. In her free time, Caroline participates in Model United Nations, marching band, and Girl Scouts, and pursues Holocaust and genocide education. Caroline contributed to the Mali portion of this update.