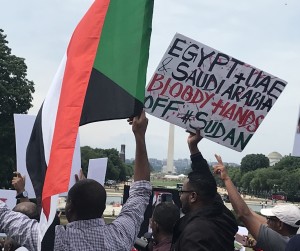 During the "Save Darfur" movement of the mid-2000s, thousands of concerned Americans rallied to demand that the U.S. take action to protect the Darfuri people, who were brutally targeted for genocide by Sudan's military government. Celebrities like George Clooney were dramatically arrested in front of the Sudanese embassy in Washington, and places of worship donated hundreds of thousands of dollars to help victims. Today, the energy of the Save Darfur movement may be gone, but the violence has not ended. As the world turned their sights elsewhere, the Janjaweed militia, supported by former President Omar al-Bashir, expanded its tirades into further minority regions in Sudan, and exported fighters to Yemen in exchange for support from Saudi Arabia and the United Arab Emirates (UAE). As Congress begins marking up the National Defense Authorization Act (NDAA) this week, they must consider the ramifications of their continued failure to address the meddling of Saudi and the UAE in Yemen—and now Sudan.
At dawn on Monday, June 3rd, as Muslims prepared to celebrate Eid al-Fitr, the Rapid Support Forces (RSF) violently attacked protesters in Khartoum, breaking up the two-month sit-in near the military headquarters. According to the Sudanese Doctors' Committee, at least 118 have been killed and over 784 wounded by the RSF, a paramilitary force born from the same Janjaweed militants who wreaked havoc in Darfur. Eyewitnesses have reported militiamen hurling corpses into the Nile, some with cement bricks tied to their limbs to keep the bodies from floating. Militiamen have used tear gas, whips, and sticks to beat men and women alike, and have burned tents at the sit-in site, many with people still inside. Systematic rapes of both protesters and doctors have also been reported.
In April, after over three months of massive protests, Sudan's military ousted 30-year dictator Omar al-Bashir, announcing the formation of a two-year transitional military government. Protesters demanded an immediate turnover of the government to a technocratic civilian transitional council for a period of four years. But political talks faltered at the end of May aside stalling tactics by military leaders and disagreement over the makeup of the new transitional government.
Amidst this week's chaos, Lt. Gen. Abdel Fattah al-Burhan, the leader of Sudan's Transitional Military Council (TMC), announced that elections will be held within nine months and that all agreements with the opposition were canceled. Days earlier, Burhan had met with leaders of Egypt, Saudi Arabia, and the United Arab Emirates. In opposition to an Islamist Sudan, Egypt's president Abdel Fatah al-Sisi has been the TMC's mouthpiece at the African Union, offering concessions until last week's announcement that Sudan's AU membership would be suspended until they hand over power to a civilian government.
The AU has provided the perfect opportunity for the international community to follow suit. In particular, the U.S. should oppose the organization of elections until a civilian government is in place, suspend cooperation with the military government except in cases of life-saving humanitarian aid, support full accountability for crimes committed, and expand sanctions and visa bans on enabling members of the TMC and RSF. The U.S. must additionally prioritize the United Nations Security Council as a space for strong condemnation of violence and coordinated multilateral action.
Both Burhan and Hemedti, the head of the RSF, have worked together in recent months to secure support from Saudi Arabia and the UAE, who have pledged $3 billion to aid the TMC. As violence erupted on Monday, Hemedti was in Jeddah meeting with Mohammed bin Salman, the murderous crown prince who called for the murder of Washington Post journalist Jamal Khashoggi last October. The men know each other well, as Sudan joined the Saudi and UAE-led Yemen war in 2015, deploying RSF forces—mostly child soldiers—to Yemen and pledging to support the coalition in their fight against Iran. In return, Saudi and the UAE have supported Sudan with money and weapons. In April, according to the Tahrir Institute for Middle East Policy, Hemedti claimed to have deposited $1 billion into the government's coffers—pay for fighting in the Yemen war.
In the past year, Congress has become increasingly bold in rejecting U.S. military support for the Saudi and UAE-led coalition responsible for much of the civilian suffering in Yemen. The Trump administration, however, has proven that they have little concern for the Yemeni people, vetoing the Yemen War Powers Resolution that passed both chambers and recently announcing an "emergency" arms sale notification to overcome a Congressional "hold" on arms sales to Saudi Arabia, the UAE, and Jordan. A bipartisan coalition of Members of Congress announced that they would retaliate by introducing 22 resolutions of disapproval—one for each sale. While these resolutions are a welcome measure, they are mostly symbolic, as they will almost certainly not garner the 2/3 majority necessary to overcome a veto. However, there is an opportunity for lawmakers to do more than just posture, the most promising being the National Defense Authorization Act (NDAA). Absent strong support in the Senate Foreign Affairs and Armed Services Committees, responsibility lies with House Armed Services Committee Chair Adam Smith (D-WA) to advocate for an arms sale suspension to be added to the NDAA, which will go into markup on Wednesday.
If U.S. lawmakers are concerned about the violent meddling of Saudi and UAE in the region, as well as their treatment of journalists and dissidents like Jamal Khashoggi, we must leverage our diplomatic relationships with them to protect civilian lives in Yemen and Sudan. If not, it won't be long until American-made weapons are used against civilians in Sudan, just as they have been in Yemen.
—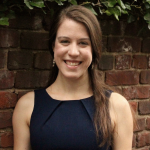 Mac Hamilton is the Executive Manager of STAND: The Student-Led Movement to End Mass Atrocities. STAND was founded in 2004 in response to the Darfur genocide in Sudan, and today focuses on Sudan, South Sudan, Burma, Syria, Yemen, the Democratic Republic of the Congo, and Indigenous Peoples in the United States. The author can be reached at mhamilton@standnow.org, on Twitter at @macnham, and you can learn more about STAND at www.standnow.org.