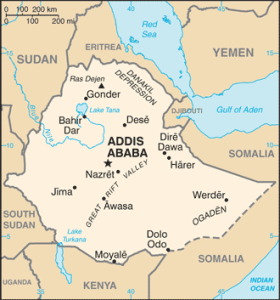 Thousands of Ethiopians gathered in the Oromia region to protest a dramatic housing crisis at the end of February, when the government began to demolish thousands of "illegal" homes in Oromia, which surrounds the capital Addis Ababa. The government intended to tear down approximately 12,000 houses that were built on government land because they allegedly did not have building permits. The demolitions have already displaced about 1,000 people.
To address this displacement, the government has planned to allocate about 51,000 flats to residents to solve the shortage of housing. The apartments are located in the southern outskirt of Addis Ababa, in Koye Feche. This operated using a lottery, where the winners were required to register for housing. The different types of registration included a scheme called 20/80 and 40/60, where residents were asked to save 20% and the government would provide a loan to help with the 80%. This was also applied to those who could save 40%. Those who saved 100%, were allegedly told they were entitled to apartments, leaving many residents upset, especially those who were unable to save 20%. Victims of this lottery are mostly farmers, who are struggling to make ends meet and have a low chance of winning the lottery due to low income. Takele Uma, the mayor of the capital, stated that he sympathized with the pain of "those who have lost [their] farmlands in order to clean for the these housing projects".
In the beginning of March, about 12,000 of the homes were allocated by the Addis Ababa administration. The Oromo people, the most populous ethnic group in Ethiopia, have claimed that the government is acting out of "jurisdiction" because they are not considering the local Oromia government. Many protesters are carrying banners saying "our land is our bones," hoping to stop the housing allocations.
This forced displacement has impacted the lives of the Oromian Ethiopians, especially for those who cannot register for housing. Prime Minister Abiy Ahmed, a reformist from the Oromia region, should address the concerns of his own people.  
__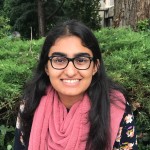 Aisha Saleem is a member of the STAND Communications Task Force. She is a first year at Barnard College in New York and is passionate about human rights and interested in urban studies.