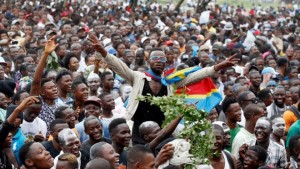 Corruption and government suppression cast shadows over the Democratic Republic of Congo's first peaceful transfer of power since independence from Belgian colonial rule in 1960.
After numerous delays, the Congo held a presidential election on December 30, 2018. Felix Tshisekedi, head of the Union for Democracy and Social Progress (UDPS), was officially inaugurated on January 24.
"The imagery of one leader handing over the presidency to another as Kabila wrapped the presidential sash around his successor was striking in a country where previous power transfers have resulted only from coups, assassination or rebellion," a Reuters report published in the Guardian said.  
The inauguration may mark a turning point in the Congo's long history of political violence. Joseph Kabila became president after his father, Laurent Kabila, was killed by one of his own bodyguards in 2001. He won elections in 2006 and 2011, and as his second term came to a close, many worried that he would refuse to step down. Tensions intensified as Kabila put off elections for an extra two years, invoking a constitutional clause that allowed him to stay on as caretaker. During that time, observers were left to guess whether he would attempt to amend the Constitution to allow him to run again and as the military violently suppressed the anti-Kabila protests that demanded he leave office.
According to UN estimates, over 34 people were killed in the lead-up to the vote and over 241 were jailed.
Given such an intense period of uncertainty, many are breathing a sigh of relief to see Tshisekedi sworn in without further bloodshed. The fact that Kabila's handpicked, government-backed successor, Emmanuel Ramazani Shadary, lost by a wide margin also seems like an optimistic sign for future democracy.
"At the least, the president kept his promise and handed it over to another president. We should be proud. This is democracy," Congolese citizen Theophile Itula told Vice News. "It's a pride for us to have a new president, whatsoever the problems and difficulties."
Problems and difficulties abound, though. The election itself showed few signs of true transparency. Complications included an internet shutdown following the election, independent monitors being intimidated or denied access to polls, and polls being moved at the last minute. Citizens in several cities, including Beni, Betembo, and Yumbi, did not get to vote at all; the electoral committee cited ebola outbreaks and insecurity as reasons for cancelling voting in certain places.
Even aside from these irregularities, further clouds of corruption hang over Tshisekedi's victory. Martin Fayulu, a popular opposition candidate, has disputed the result, accusing Tshisekedi of crafting a backroom deal with Kabila and claiming to have received as much as 60% of the vote. His position appears to have support from leaked electoral commision information and data from independent sources such as the Catholic Church's team of 40,000 election observers. Nevertheless, the constitutional court dismissed Fayulu's challenge and declared Tshisekedi the winner.
The international community, including the African Union, the European Union, and the US, have signalled support for Tshisekedi, likely out of concerns that further disputes will spark further cycles of protest, government repression, and insecurity.
_________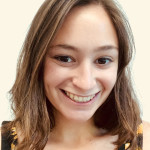 Kayla Benjamin is a first year student at American University in DC, studying journalism and political science. Prior to college, she spent 10 months completing over 1700 community service hours with AmeriCorps National Civilian Community Corps (NCCC) around the southeast United States. She is passionate about human rights, equal rights, and the power of journalism and public policy to make a positive impact.